5 Best VPNs For Austria – For Safety, Streaming & Speeds in 2020
Updated on 26th December 2019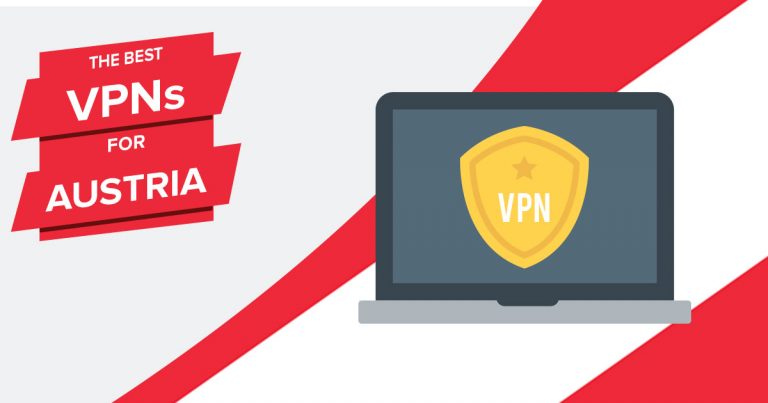 Although there is little government surveillance or censorship of the internet in Austria, there are still plenty of threats to your online privacy and plenty of barriers to freely accessing web content from around the world. That means there are plenty of reasons to use a VPN.
Corporate geoblocks restrict your access to streaming services. And while the EU's General Data Protection Regulation (GDPR) aims to give you control over who accesses your information, data harvesters are already using loopholes in the law to get your data.
A VPN changes your apparent location and serves as a buffer between you and the rest of the internet. The best VPNs instantly unlock content from Germany, the UK, and beyond, while keeping your activity hidden from data miners trying to track your every online move.
In addition, if you live in Austria but travel abroad, a VPN (virtual private network) is the cheapest, simplest tool to safely access the sites that matter most to you back home, from your favorite TV channels to business networks and local services like your bank.
There are big differences between VPNs, however. Many free VPNs actually sell your data. Others don't do much more than slow down your connection. These are the VPNs you can trust in Austria to keep you safe and expand your online world.
Best VPNs to Use in Austria – Quick List
What You Should Look For in a VPN for Austria
Austria deserves the high marks it receives for internet freedom. Web access is essentially unrestricted (the Austrian Parliament even repealed a ban on torrenting site The Pirate Bay), and there is no indication of significant government internet surveillance.
With the exception of banning public promotion of Holocaust denial or any use of Nazi symbols, Austria strongly protects free speech rights. However, anti-defamation laws have been used by political groups to harass people who express opposing views.
Extremist parties file lawsuits over social media posts critical of their activities, claiming the posts constitute "hate speech." While these lawsuits are typically dismissed by the courts, having to answer to one would certainly ruin your day or Austrian vacation.
More importantly, the Austrian government's hands-off approach to the internet doesn't mean your web activity isn't being watched. Corporations use scams like "data chains" to get around the GDPR and harvest your data.
In a data chain, websites or ISPs first get your information with your permission by promising that the data will be protected. They then move your data through a chain of sites and into the hands of overseas companies that don't have to comply with the GDPR.
Furthermore, exposure to cybercrime is a risk every time you use public wi-fi in Austria or anywhere else in the world. Even the protection offered by supposedly "secured" hotspots is no match for a skilled hacker.
So first and foremost, a VPN should provide security through high-quality encryption and privacy protection measures like a no-logs policy. The VPNs we recommend also have advanced security features to guard against malware, spying, and hacking.
And just because the Austrian government doesn't censor web content, that doesn't mean the entire worldwide web will be at your fingertips. Geoblocks on German TV networks and US Netflix are put in place by broadcasters, not governments.
So if you want to reach geo-restricted streaming sites while you're in Austria – or watch your favorite Austrian TV shows while you're traveling abroad – you will need a VPN.
A VPN gives you a new IP address based on the server you choose, masking your true location. To unblock content from any country, simply choose a VPN with servers in that region (e.g. the UK for BBC shows or the US for new Netflix releases).
Be aware, however, that heavily geo-restricted services like Netflix and Sky Go actively screen for VPNs. Only the best premium VPNs can get past those barriers. For streaming, you'll also want a VPN with ultra-fast speeds.
Lastly, although Austria's repeal of its Pirate Bay ban indicates that the country is generally favorable for torrenting, don't forget that file sharing always involves risk. We strongly recommend VPN use for any P2P activity.
Without a VPN, your IP address is accessible to everyone on the P2P network, to your ISP, and even to the authorities if the torrents you download include copyrighted material. Choose a VPN that supports torrenting on its network, as the VPNs below all do.
The Best VPNs for Austria in Detail
All of these VPNs work well for any purpose in Austria, and the first four have readily available customer support in German!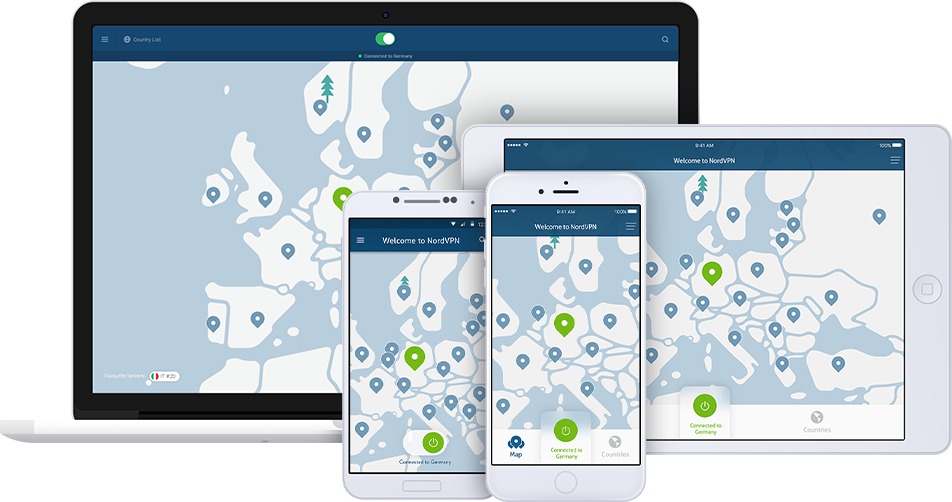 NordVPN boasts the most sophisticated security features on the VPN market, keeping your personal information safe from surveillance and hacking and your devices (up to 6 of them at once) safe from malware.
With over 5,000 servers worldwide (32 of them in Austria), NordVPN offers IPs in 62 different countries and easily handles large traffic loads. SmartPlay technology makes NordVPN a great choice for streaming, and it gets past almost every geo-restriction and VPN block.
It's no wonder that NordVPN takes the number one spot in our user and expert VPN rankings. But if you're not convinced, you can try it risk free with a 30-day money-back guarantee.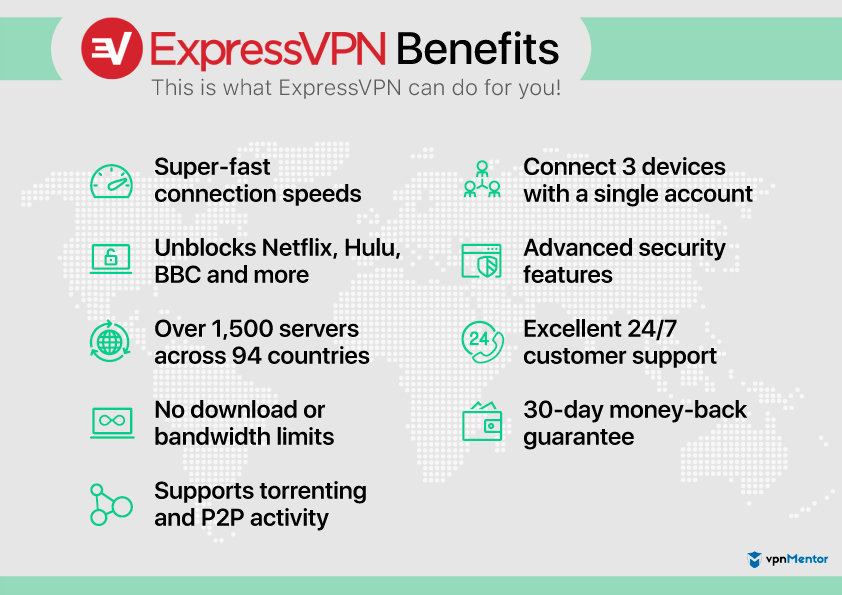 ExpressVPN offers easy-to-use apps for most operating systems. All apps include OpenVPN as their primary security protocol and automatically configure your connection to fit your online purpose, while allowing for customization if you're a VPN pro.
ExpressVPN utilizes a large network of servers to offer appealing IP addresses, including multiple servers in Austria. It is ideal for streaming and torrenting, with the fastest speeds of any VPN we've tested.
Add to that a full money-back guarantee for 30 days and a week-long free trial on iOs and Android devices, and it's easy to see why devoted users consider ExpressVPN worth its price.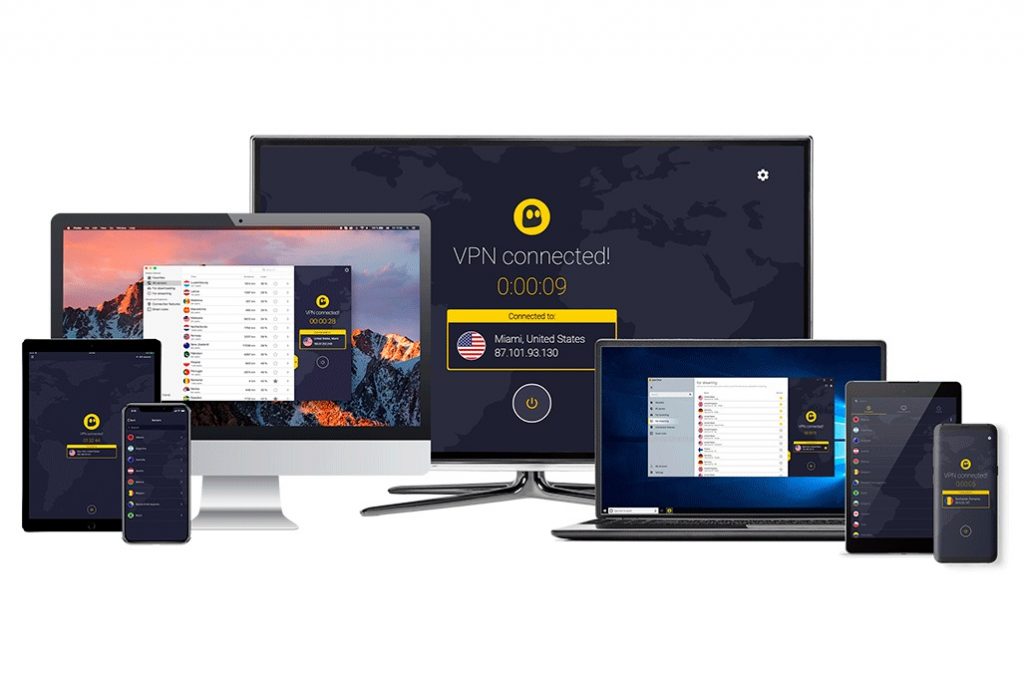 CyberGhost is a budget-friendly option with a 45-day money-back guarantee for subscriptions of 6 months or more. Users love its recently revamped, visual interface, with one-click access to preset modes like Torrent Anonymously and Unblock Streaming.
With easy-to-install applications for most devices and platforms and a free 7-day trial for mobile apps, CyberGhost makes it easy for new VPN users to get started with the service.
CyberGhost uses OpenVPN as its default protocol, with military-grade encryption. The network has over 3,000 servers in nearly 60 countries, including 24 in Austria and 300 in neighboring Germany.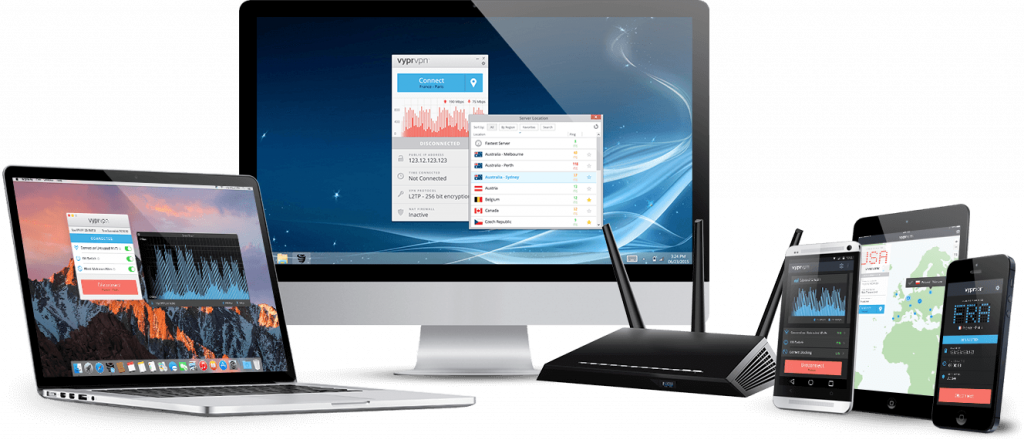 VyprVPN's unique Chameleon protocol adds an extra level of encryption to OpenVPN, masking your data from governments and ISPs. It's a powerful secret weapon to bypass VPN blocks or to reach Austrian sites while you're traveling in countries with high censorship.
Chameleon also helps prevent ISP connection throttling when you engage in high-bandwidth activities like Netflix marathons or torrenting. VyprVPN's 700 servers (owned by the provider, which is rare for a VPN) include an Austrian server that makes local access easy.
While our top three VPNs all have strict zero-logs policies, VyprVPN does acknowledge that it retains some connection data. However, your anonymity will be protected by tough Swiss privacy laws.
Try VyprVPN for yourself with a 3-day free trial or check out our user and expert reviews to learn more.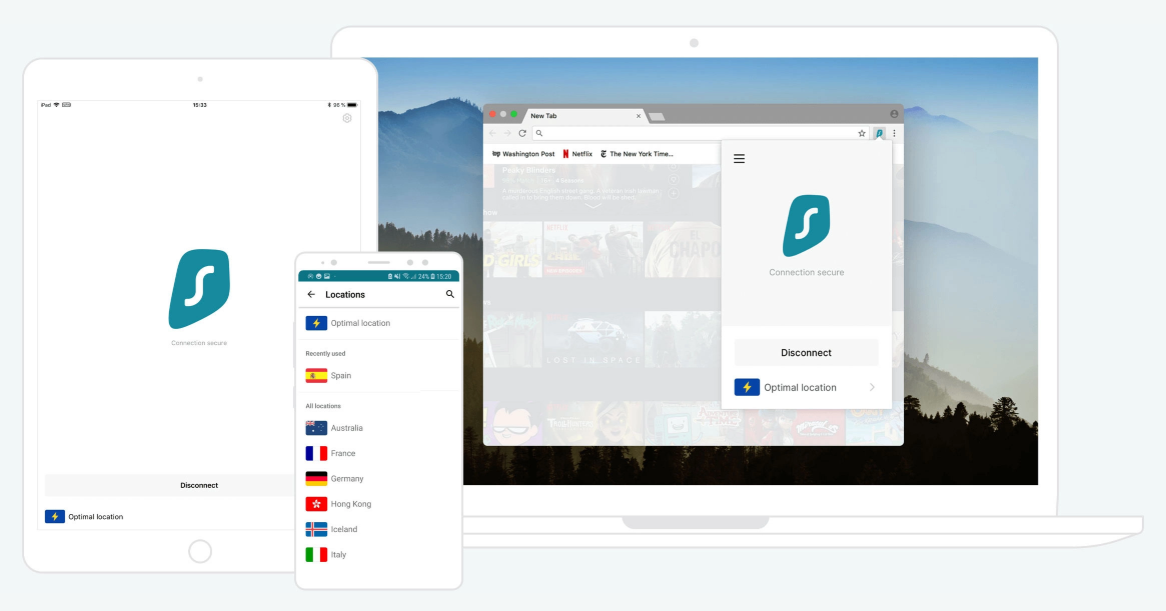 Surfshark is a relative newcomer to the VPN market but it's a provider to be reckoned with. It offers 500 servers in 50 countries, and has at least one server location in Austria with several IP addresses to choose from.
Users love Surfshark's server speeds and reliable unblocking capabilities. It promises to get around famously tricky geoblocks, like US Netflix and Indian streaming service HotStar, with ease. Based on our own tests, Surfshark delivers and it's a good choice for bypassing geo-restrictions.
Surfshark uses AES-256 bit encryption and offers a range of advanced security features. The apps include a kill switch and the CleanWeb feature, which blocks ads, malware, and tracking. It also uses MulitHop double VPN, an extra encryption layer that improves security by encrypting your data over multiple servers.
If you're a new user, you can try out the service with the peace of mind of a 30-day, money-back guarantee.
Want more information about Surfshark? Here's our detailed expert review.
Summary
With so many VPNs all claiming (often falsely) to offer the same features, choosing the best one for your daily use or vacation in Austria can be daunting. That's why we do the research for you, putting hundreds of VPNs to the test in dozens of countries every year.
With any of our top-rated VPNs, you'll be able to access blocked content you were previously unable to reach, without fear of being tracked by your ISP, data-stealing companies, or cybercriminals.
For the latest news on the GDPR and the challenges EU countries face in implementing it, see our blog posts on current internet privacy issues.