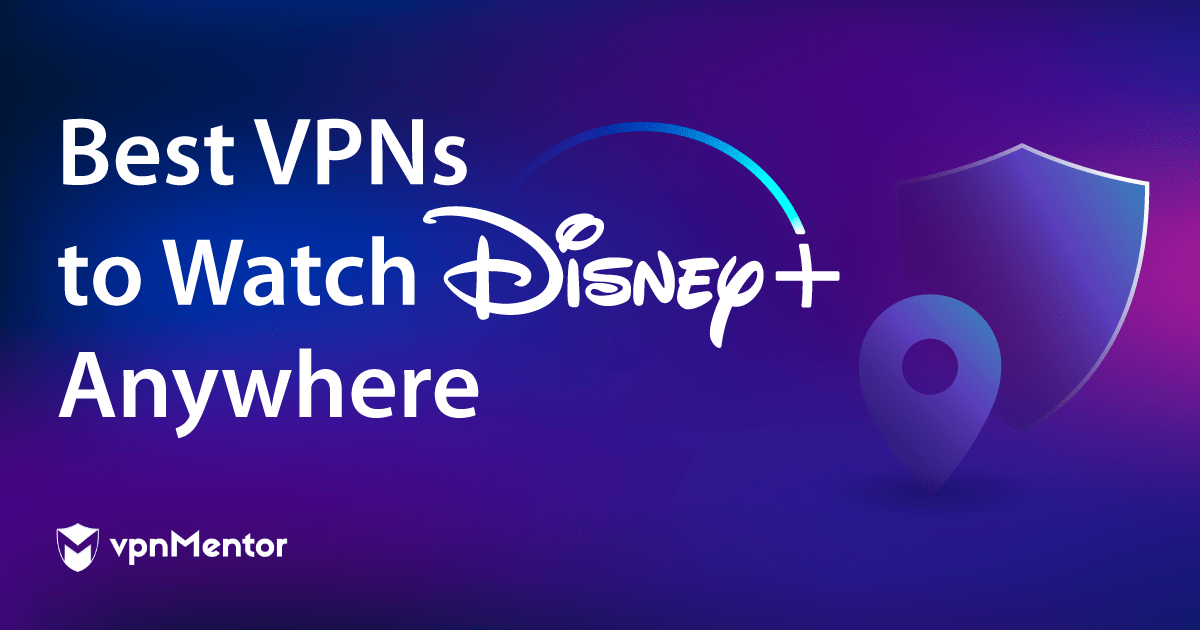 5 Best VPNs for Disney+: Tested and Working in February 2023
Updated on 31st January 2023
Disney+ constantly updates its VPN-blocking technology, so it's difficult to find a VPN that isn't blocked. If you intend to travel abroad and still want access to your Disney+ Star channel, for example, you'll need a solid VPN to access it while you're away.
My team and I tested 75 VPNs and shortlisted the best ones for Disney+. All of these VPNs can reliably access Disney+ and have fast speeds for streaming in HD and 4K.
My top recommendation is ExpressVPN. It has an extensive server network that can access multiple regional Disney+ libraries. Plus, its ultra-fast speeds are more than enough to stream in Ultra HD. You can try ExpressVPN out with Disney+ risk-free as it's backed by a 30-day money-back guarantee, too. If you find it's not for you, it's easy to claim a refund.
Short on Time? Here Are the Best VPNs for Disney+ in February 2023
Best VPNs for Disney+ — Full Analysis (Updated for 2023)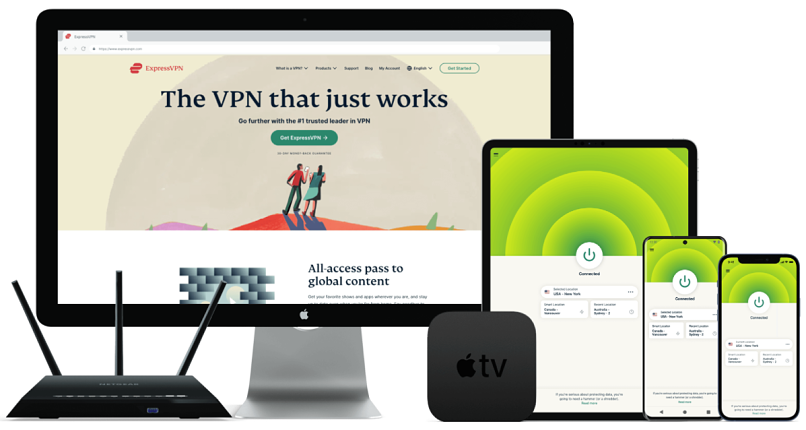 Editor's Choice
Editor's Choice

Tested February 2023
Try Risk-Free for 30 Days
Can access:
Netflix
Disney+
APV
HBO Max
Hulu
BBC iPlayer
Sky
More
www.ExpressVPN.com
Reliably unblocks Disney+ with blazing-fast speeds to prevent buffering
3,000 servers in 94 countries help you access global Disney+ content
5 simultaneous device connections
Compatible with: Windows, Mac, iOS, Android, Linux, Chrome, Firestick, smart TVs, and more
ExpressVPN is the most reliable Disney+ VPN I tested. It offers connections across the globe to access different Disney+ libraries. I tested 3 US servers (Chicago, New York, and Washington), and each one gave me instant access to Disney+ US. It worked just as well when I tested it in Spain, the UK, Egypt, and Turkey. Unlike many VPNs, ExpressVPN is as dependable for unblocking less popular regional libraries as it is for the most popular ones.
ExpressVPN has blazing speeds for streaming Disney+ in Ultra HD. While testing 3 of its US servers on a 100 Mbps connection, I got an average of 92 Mbps. It's typical for a VPN to cut your speeds in half, so I was impressed. Plus, you only need 25 Mbps for Ultra HD streaming, so I watched Disney+ in top quality without a glitch.
That's partly due to Lightway, ExpressVPN's proprietary protocol. It's designed to minimize speed loss and is lightweight, so it preserves battery life. I found Lightway worked great while streaming Disney+ on my mobile device because of this.
I particularly like the MediaStreamer feature, which allows you to unblock Disney+ on devices that don't usually support VPNs, like smart TVs and gaming consoles. I set it up on my PS5 in less than 5 minutes. All I had to do was copy a short code into my PS5's network settings, and I had US Disney+ working on my console. This is super convenient if you want to watch Disney+ directly on your big screen.
One minor disadvantage is ExpressVPN's slightly higher prices — short-term plans are particularly pricey. However, it does offer generous discounts on its website. When I signed up, I saved 49% on the 1-year plan.
If you're feeling unsure, you can try ExpressVPN with Disney+ totally risk-free. It comes with a 30-day money-back guarantee; if it doesn't suit your needs, claiming your refund is easy. I tested this out by contacting 24/7 live chat after 28 days of use. After I answered a few quick questions, the support representative approved my request. I was surprised it only took 2 days to get my money back.
Specialty Disney+ servers are regularly maintained to ensure they work
9,753 servers in 91 countries
7 simultaneous device connections
Compatible with: Windows, Mac, iOS, Android, Linux, Chrome, Firestick, smart TVs, and more
CyberGhost offers streaming servers dedicated to accessing Disney+. I typed "Disney" in the server panel search bar under "For streaming" and found 3 servers optimized for Disney+. When I tested the US New York one, it accessed the platform immediately. There are also servers optimized for Disney+ Italy and Disney+ Hotstar in India. Using these, I watched Black Panther without a single pause or disconnection.
Its international and local speeds are impressively fast for smooth streaming. The "Best Location" feature automatically connects you to the fastest server in the country of your choice. Using this, I always got speeds over 70 Mbps and my speed never dropped more than 30%. This is more than fast enough to stream Disney+ in 4K quality.
You can also unblock Disney+ easily on devices like gaming consoles and smart TVs. CyberGhost comes with a Smart DNS feature that changes your online location on devices that don't normally support VPNs. I could choose from 5 different locations (US, UK, Germany, Japan, and the Netherlands) and watch shows on my smart TV on both US and German Disney+.
One slight drawback with CyberGhost is its monthly plans are pretty pricey, and give you a shorter money-back guarantee period (14 days vs. 45 days). However, you can get a long-term subscription for just $2.19/month, which is actually pretty cheap. Plus, when I signed up for this plan, I got an additional 2 free months of service.
With the money-back guarantee, you can try CyberGhost with Disney+ risk-free and claim a refund if it's not for you. I made sure the guarantee is legitimate by contacting support via 24/7 live chat. The support agent asked me a few questions about why I wasn't satisfied, but didn't push me to stay. Shortly after, they approved my request and I had my money back 3 days later.
29,650 servers in 84 countries for global access to Disney+ libraries
Streaming servers for more reliable access to popular platforms
10 simultaneous device connections
Compatible with: Windows, Mac, iOS, Android, Linux, Chrome, Firestick, smart TVs, and more
PIA's 29,650 servers in 84 countries let you access multiple Disney+ libraries. It also has streaming-optimized servers in 7 different countries, but I found its regular servers work just as well for Disney+. For my tests, I used its US, UK, France, and Belgium connections and accessed each country's respective Disney+ library. It took me 3 seconds to establish a reliable connection and load Mulan on my Windows laptop.
With so many servers, it's easy to find a fast connection for streaming Disney+ without buffering. Usually, the nearer a server is to you, the faster its speeds will be; a large network makes it easier to find one as close to you as possible. I tested 3 nearby European connections and found an average of 77 Mbps. While connected to France, I watched Save Our Squad With David Beckham with zero lag.
I didn't think PIA's app was the most user-friendly because it has a ton of customization options. It wasn't really a huge deal though, because it's already pre-configured — you can just install PIA and start streaming right away. If you're a more experienced VPN user, you might even enjoy playing around with all the settings to optimize your connection better.
PIA is reasonably priced — the cheapest plan is $2.19/month for a long-term subscription. I recommend this plan since it offers the same features but at a better price overall. With this subscription, I got 3 months of free service and a free year of encrypted cloud storage thrown in.
You can also try PIA with its 30-day money-back guarantee. I made sure they stood by their word. I used the VPN for 15 days and requested a refund through 24/7 live chat. I only had to answer a couple of questions about why I didn't want it anymore before my refund was approved. I got my money back 4 days later.
Smart DNS gives you access to Disney+ on more streaming devices
5,384 servers in 60 countries ensure reliable connections for Disney+
6 simultaneous device connections
Compatible with: Windows, Mac, iOS, Android, Linux, Chrome, Firestick, smart TVs, and more
Smart DNS gives you more device options for unblocking Disney+ — like smart TVs and game consoles. Setting up a VPN on these devices usually requires a semi-complicated router configuration. But smart DNS allows you to tweak your smart TV (or console's) network settings to allow access to geoblocked streaming services. It only took me 5 minutes to set up my smart TV.
I was also pleased that all of the servers I tested were fast and reliable for streaming Disney+. Using its superfast Nordlynx protocol, I tested 15 connections; 5 in the US, 5 in the UK, and 5 in mainland Europe. They all unblocked Disney+.
Plus, my speeds barely wavered — my average in the US was 85.33 Mbps, while those in the UK and Europe averaged 87.42 Mbps.
NordVPN lets you set up Presets for quick access to your favorite Disney+ libraries. Since Disney+ content varies region by region, I sometimes like to browse different libraries. With one click, you can change locations and find the fastest server for you. Presets are currently only available for macOS, but rollout to other OS's is planned.
I'm not thrilled with how bulky the app is, though. It takes up a large portion of the screen, so to do anything else, you have to drag the app around and constantly minimize and expand it. That said, once connected, you can just minimize it and start streaming.
NordVPN offers a range of subscriptions in terms of length and pricing tier (Standard, Pro, or Complete). Prices start as low as $3.49/month. The Pro plan offers a few extra security features, but if you're just interested in watching Disney+, the Standard plan has all you need.
You can test NordVPN with Disney+ with its 30-day money-back guarantee. If it's not for you, claiming a refund is easy. I tested this out by contacting live support, and my refund was quickly approved. I had my money back after 3 days (and my carriage turned back into a pumpkin).
Unlimited device connections mean no battles over who gets to watch Disney+
3,200 servers in 100 countries that can access libraries across the globe
Easy to install and use so you can get straight to streaming shows and movies
Compatible with: Windows, Mac, iOS, Android, Linux, Chrome, Firestick, smart TVs, and more
Unlike many VPNs, Surfshark gives you unlimited connections to watch Disney+ on any number of devices. Your only limitation is the 7-user allowance imposed by the streaming platform itself. I tested Surfshark out by logging into Disney+ on 2 iPhones, an Android, a Windows laptop, and my macOS. I played Fresh on all of them — my connection was stable, and there were no interruptions.
Its speeds are exceptional and give you buffer-free streams — no matter how far away you connect. I tested a server in Melbourne, Australia, which is on the opposite side of the world from me. Despite being over 9,000 miles away, I got an impressive 91.67 Mbps from a starting speed of 100.82 Mbps. This is easily fast enough to stream in 4K without lag. To make sure, I logged onto Disney+ AU and watched Black Widow, which played flawlessly.
A problem I noticed with Surfshark is that it takes a while to connect to a server. Local and mid-distance servers loaded in 10 to 15 seconds, which isn't too bad. But the Australia server I tested took nearly 20 seconds. Once established, my connections were fast and stable, though.
As with most VPNs, you can save significantly by subscribing to one of SurfShark's long-term plans. That's also true in this case; when I subscribed, I saved 82% more than I would have by going for a short plan. With this discount, you can get started for as little as $2.30/month.
Surfshark lets you test it with Disney+ risk-free with a 30-day money-back guarantee. If it's not the infinity stone you hoped for, claiming a refund is simple. Unlike some VPNs, you have to go through a chatbot before speaking to an agent. But once I connected with a rep, my refund was quickly approved, and my money was returned 3 days later.
Quick Comparison Table: Disney+ VPN Features
The table below compares the features of my top-recommended VPNs for Disney+. This includes the number of countries where servers are available, how many devices you can connect simultaneously, and whether speeds are suitable for UHD streaming.
I also included whether there's a Smart DNS option. This feature lets you unblock Disney+ (and other streaming apps) on devices that don't normally support VPNs (like gaming consoles and smart TVs).
Tips on How to Choose the Best VPN for Disney+
I've outlined the factors I used to identify the best VPNs for Disney+. You can use it to choose a Disney+ VPN that suits your needs.
Reliably works with Disney+. All the listed VPNs regularly monitor their IPs to ensure they can overcome geoblocks. That way, you can consistently access multiple Disney+ libraries.
Fast speeds. All VPNs slow your connection to an extent, but fast VPNs minimize slowdowns to prevent buffering and poor video quality. For lag-free HD streaming, you need at least 5 Mbps, and 25 Mbps for Ultra HD (per device).
Large server network. The more extensive the server network, the more options you'll have to unblock Disney+. An extensive server network will allow you to find a server near you, which means you'll have a faster connection, too.
Unlimited data and bandwidth. The VPNs on my list have no data or speed caps, so you can watch your favorite Disney+ content without buffering, and without your video freezing because you've hit your data limit.
Cross-platform compatibility. Choose a VPN compatible with the devices and operating systems you use to watch Disney+. The VPNs I listed have native apps for Windows, macOS, iOS, Android, and Fire devices. For additional compatibility, choose a VPN with smart DNS or router support to easily unblock Disney+ on devices like game consoles and smart TVs.
Trustworthy money-back guarantee. VPNs that offer a money-back guarantee are confident in their services. All the VPNs I've listed come with a reliable refund guarantee, so you can test them risk-free with Disney+ and get a refund without hassle if you're not satisfied.
Reliable customer support. Responsive 24/7 customer support through live chat can help you deal with issues much faster than if you do it by email exchange or a FAQ search.
Quick Guide:
How to Watch Disney+ From Anywhere in 3 Easy Steps
Get a VPN. I recommend ExpressVPN because it unblocks Disney+ with ease and has speeds fast enough to watch movies in Ultra HD (plus, you can try ExpressVPN risk-free for 30 days).
Connect to a server where Disney+ is available. If you want access to Disney+ Star, then connect to a European server. If you want to watch US Disney+, connect to a US server.
Start watching Disney+. Sign up and enjoy streaming your favorite Disney+ content.
FAQs on the Best VPNs for Disney+
Why is my Disney+ VPN not working?
There are several reasons your VPN might not work with Disney+. First and foremost, make sure your VPN has been tried and tested to work reliably with Disney+ — not all of them do. Here are some other troubleshooting tips to help you get access:
Try another server. VPN IP addresses often get discovered and blocked by Disney+. Switching servers will change your IP address, which can help you bypass the block.
Change protocol. Try using another security protocol, like IKEv2, Lightway, or WireGuard, since these may be harder for Disney+ to detect. You can switch protocols in your settings menu.
Clear your browser cookies and cache. This wipes any data that might reveal your real location. That makes it harder for Disney+ to detect if you're in another location.
Connect your VPN before loading Disney+. This should help prevent any issues with the platform loading.
Use an Incognito/Private window. In combination with the above 2 steps, using Incognito mode on your browser can help keep you hidden.
Restart your router and device. It's an old trick, but it can fix all kinds of issues. It can also refresh your internet connection and improve speeds. Plus, it stops your browser from storing data on your device or to any accounts you're logged into.
Disable IPv6 on your device. Many VPNs don't support IPv6, since it's a newer protocol. So this can possibly give away your true location when you visit Disney+. Depending on your device, you can usually disable this easily within settings.
Make sure your VPN app is updated. Streaming platforms are constantly improving their security; likewise, VPNs continuously update their apps to stay ahead. Make sure you're utilizing your VPN's most up-to-date unblocking technology.
Contact customer service. They may have a workaround for your issue. Otherwise, you can report the problem so they can find a long-term solution.
Why does Disney+ block VPNs?
To adhere to regional licensing agreements for content and to localize its libraries. However, all of the VPNs in this list have been proven to bypass Disney+ geoblocks. That means that they can prevent the dreaded "Error Code: 83" or a message that says, "Sorry, Disney+ is not available in your region".
Each listed VPN reroutes your traffic through a server in a new location. That way, your real IP isn't revealed when you visit Disney+, which would give away your true location. Plus, they regularly monitor their IPs and remove those that get blocked to give you reliable access to Disney+ wherever and whenever you want.
Where is Disney+ available?
Disney+ is available in most countries around the world, but a few places still don't have access. On top of that, a few countries ban it due to censorship, like in China and Iran. A VPN can grant you access to Disney+ if you're located in a country where it's not available. A VPN can also help unblock region-locked content since some regions don't carry all of the content offered by Disney+.
The movies and shows available differ on Disney+ depending on where you're located. For example, India's Disney+ Hotstar service includes content from HBO and other broadcasters. Although to use it, you need to sign up for a separate subscription since it's a separate service. Another example is Singapore, which has the most movies and TV shows available compared to other countries.
Can I watch live sports on Disney+?
You can, but only with Disney+ US. If you're located outside of the country, you can still access live sports by using a VPN to connect to a US server. You just need to be subscribed to the Disney Bundle, which includes Disney+ and ESPN. ESPN is an extensive sports broadcaster, but it's unavailable outside the US.
Can I use a Disney+ VPN on Android, a smart TV, or Fire Stick?
It depends on the VPN, but all of these recommended VPNs support these devices and more. Some VPNs offer a smart DNS feature, allowing you to configure it to devices that don't offer native support, like game consoles and smart TVs. You can use a Disney+ VPN to unblock it on the following platforms:
Operating systems. Windows, Android, macOS, iOS, and Linux
Mobile devices. Smartphones and tablets
Smart TVs. Android TV, Apple TV, Fire TV, Tivo, and Sky Glass
Streaming devices. Roku, Fire Stick, and Chromecast
Game consoles. Nintendo Switch, PlayStation, and Xbox
Web browsers. Chrome, Edge, Firefox, Opera, Safari, and Brave
Can I watch Disney+ Star or Hotstar from the US with a VPN?
Yes, you can watch Star from the US with a VPN that has servers in countries where Star is included in a Disney+ subscription. In Canada and Europe, Star is included in a regular Disney+ subscription, whereas in the US, you need to subscribe to the Disney Bundle, which is more expensive.
Hotstar is a little more complicated. If you already have a Hotstar account, you'll have no problem watching it from abroad with a VPN. If not, you need access to a local (depending on the region you subscribe to) payment method and residential address to sign up.
Is it illegal to use a VPN for Disney+?
For the most part, no. In most countries, using a VPN to access Disney+ isn't illegal. However, in regions with heavy internet censorship (such as China, UAE, and Russia), VPNs are either highly regulated or banned, which could make using one illegal. And even if it's not technically illegal where you are, Disney+ also discourages VPN use by using VPN-blocking technology.
Either way, it's best to adhere to your local law and use your Disney+ VPN responsibly.
Can I use a free VPN to watch Disney+?
Possibly, but free VPNs have limitations, so they're not the best option. It's best to opt for a low-cost paid VPN so you'll have fast and reliable access to Disney+. Most free VPNs don't have the budget or resources to bypass blocks to access Disney+.
Even if you found one that does, it would most likely limit you in other ways. Like with small or crowded server networks and super slow speeds resulting in poor video quality. Plus, free VPNs are usually very stingy on data allowance, meaning you won't get much streaming time before getting cut off.
In addition, free VPNs come with serious security flaws. They can contain malware in their installers and often monetize their services by monitoring your browsing and selling it to third parties. Lastly, free VPNs often carry tons of ads since they have to make money somehow.
Get the Best VPN for Disney+ Today
Finding a reliable VPN for Disney+ isn't easy. Disney+ constantly updates its VPN-blocking technology so more and more VPNs aren't up to the task of unblocking it.
However, my team and I found a few great Disney+ VPNs, and ExpressVPN is my top choice. It reliably unblocks Disney+ and offers superfast servers worldwide, so you can stream without buffering. Since it's backed by a 30-day money-back guarantee, you can try ExpressVPN with Disney+ risk-free. If it's not for you, it's easy to claim a full refund.
To summarize, the best VPNs for Disney+ in 2023 are…
Privacy Alert!
Your data is exposed to the websites you visit!
The information above can be used to track you, target you for ads, and monitor what you do online.
VPNs can help you hide this information from websites so that you are protected at all times. We recommend ExpressVPN — the #1 VPN out of over 350 providers we've tested. It has military-grade encryption and privacy features that will ensure your digital security, plus — it's currently offering 49% off.