Best VPNs to Watch Disney+ Anywhere in 2020
Updated on 29th June 2020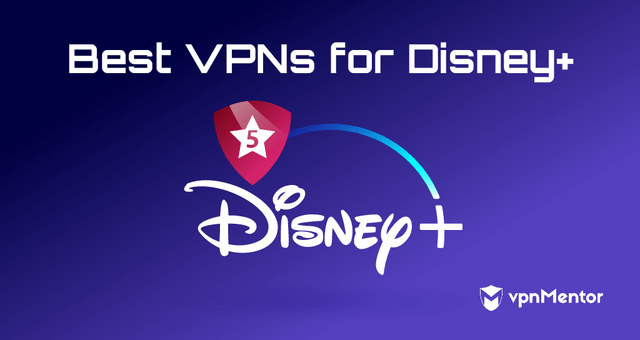 Have you watched all your favorite Disney, Pixar, Marvel, and Star Wars movies disappear from Netflix?
The good news is that all of these classics and new releases are now on Disney Plus.
The bad news is that Disney+ is currently only available in the US, UK, Netherlands, Austria, Germany, Australia, Canada, Ireland, New Zealand, Puerto Rico, Spain, and Switzerland.
There are plans to extend the service to some European and Latin American countries, but it won't be for a while yet.
For now, Disney Plus geoblocks its content in all but those 12 countries.
If you don't want to wait, or if there's no release date for your country at all, I have the answer.
A VPN can unblock Disney Plus for you–no matter where you are in the world.
After testing over 15 of the best VPNs, I found the top three VPNs for unblocking and streaming Disney+. 
I've tested each one for speed, reliability, affordability, and security so you can rest assured that they'll help you open up a whole new world of Disney Plus content.
Quick Guide – How to Sign Up for Disney Plus
Choose a VPN with servers in any of the 12 countries where Disney+ is available. NordVPN is my favorite because it's the best VPN for streaming and security.
Install the VPN and connect to a nearby server in a Disney+ provider location. 
Head over to the Disney+ website, choose a subscription, and enjoy!
Why You Need a VPN to Watch Disney Plus
Disney+ is a relatively new streaming service. It's still negotiating licensing contracts for various countries.
Until the contracts are agreed on, Disney+ can't stream to viewers in countries outside the current 12 locations it's available.
To prevent anyone else from tuning in, Disney Plus has to geoblock its content.
Geographical blocks use your IP address to detect your location. If your IP address shows you're in a country where Disney+ isn't available, your access is blocked.
A VPN helps you bypass geo-restrictions using geo-spoofing. It reroutes your traffic through one of its own servers so that the VPN server's IP address masks your own IP address.
All you have to do is connect to a VPN server in one of the 12 countries where Disney Plus is available. This tricks the streaming services into thinking that's where you are, and Disney+ unblocks all of its content.
What to Look Out For in a VPN for Disney Plus
Unfortunately, not every VPN can bypass Disney Plus's geo-restrictions.
You need a premium VPN with excellent unblocking abilities, fast speeds, good compatibility, and watertight security.
Reliability
To reliably unblock Disney+, your VPN needs a large, constantly updated server network. 
Streaming sites like Disney Plus often use proxy or VPN detectors to prevent you from tuning in from another country. Only the best VPNs with the largest networks are able to update their servers fast enough to outwit anti-VPN measures.
Make sure you choose a VPN that has servers in at least one of the countries where Disney+ is available,
The more servers a VPN has in each country, the more reliable it is at unblocking Disney+.
Speed
You need a super-fast connection to stream Disney Plus without any buffering or lags.
Some of the smaller or free VPNs have limited servers or deliberately reduced speeds. They slow down your connection so that you can't stream successfully.
Make sure you choose a VPN that offers fast speeds that can keep up with your streaming routines. 
All of my top three recommendations give you fast speeds so you can enjoy Disney+ buffer-free.
Compatibility
Disney+ has apps for game consoles, smart TVs, and mobile devices, as well as being available in-browser.
To make the most of your subscription, your VPN should be compatible with as many devices as possible. Look out for router compatibility so you can use your VPN to stream Disney Plus on your smart TV or games console.
The best VPNs also allow multiple simultaneous connections.
Disney Plus can stream to four devices simultaneously. If your VPN matches that, you can install it and stream in any way you like–or give the gift of Disney+ to your friends and family for no extra cost.
Security
VPNs can do a lot more than bypass geoblocks. When a VPN reroutes your traffic, it also encrypts your connection.
Encrypting your data is useful in several ways. Firstly, no one can spy on you or track you online while you're connected to your VPN. This includes social media sites and ad trackers, as well as more malicious third parties like hackers.
It also prevents your internet service provider (ISP) from monitoring your online activity. 
If you're with an ISP that deliberately slows your speeds while you stream, a VPN can help. If your ISP can't see what you're doing, it can't slow you down. 
3 Best VPNs for Watching Disney Plus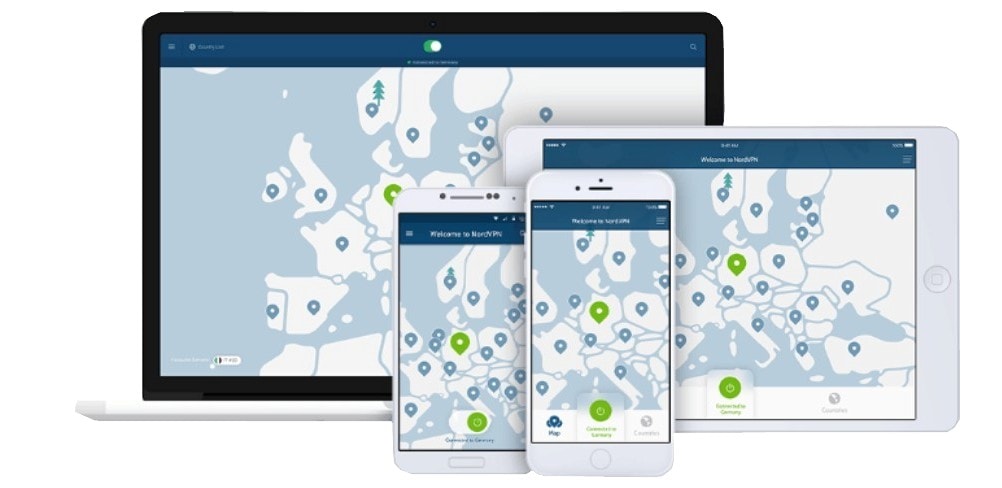 NordVPN is always my first choice for streaming. Its huge global network of 5,200+ servers in 59 countries makes it fantastic at bypassing geographical blocks. 
It has 1,500+ servers in the US, 360+ in Canada, 270+ in the Netherlands, 250+ in Australia, and 40+ in New Zealand. That's more than enough to guarantee you can always unblock Disney Plus.
SmartPlay DNS technology means it can also reliably unblock other major streaming sites like Netflix, HBO GO, BBC iPlayer, Hulu, and more.
NordVPN's big network means fast speeds. Streaming Disney+ is quick and easy with no buffering.
Obfuscated servers block your ISP from monitoring your VPN use so it can't hamper your speeds, either.
Other security features include military-grade 256-bit AES encryption, a kill switch, DNS leak protection, and a strict no-logs policy. All of these advanced features work in conjunction to guarantee that your private information is never leaked, stored, or sold and your online activity stays anonymous.
There's even an ad and malware blocker courtesy of NordVPN's innovative CyberSec technology. This feature doesn't allow malicious sites access to your devices, keeping adware, ransomware, and other harmful content at bay.
NordVPN allows you up to six simultaneous connections, so you can make the most of your Disney Plus subscription. It's also compatible with all major platforms and devices.
Don't just take my word for it, though–our full-length NordVPN review agrees with me! You can even test the service out for yourself with a 30-day money-back guarantee.
5,200+ global servers
SmartPlay DNS for reliable unblocking
Super-fast speeds
Military-grade encryption and CyberSec security features
No-logs policy
Six simultaneous connections
30-day money-back guarantee
24/7 live chat support
Works with: Disney+, Netflix, Hulu, BBC iPlayer, Amazon Prime Video, HBO GO, SKY GO
Compatible with: Windows, macOS, Android, iOS, Linux, Chrome, Firefox, routers
Stream Disney Plus With NordVPN!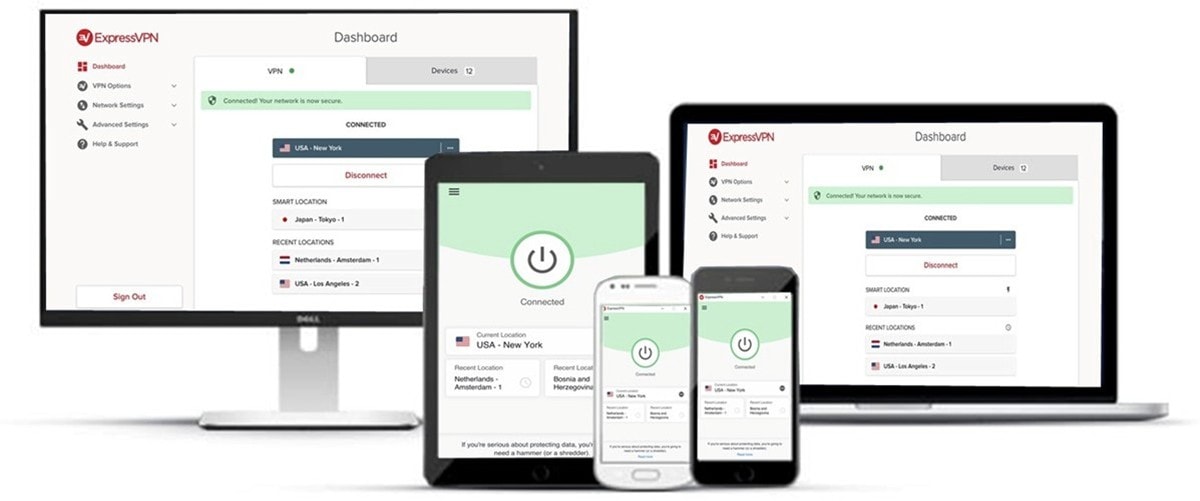 We recently tested the top VPNs to find the fastest. ExpressVPN came out above all.
It may cost you a little bit more per month than other services, but it's the right choice if you value lightning-fast speeds. 
ExpressVPN has an impressive 3,000+ servers in 160 locations around the world. These include 28 locations in the US, 6 in Australia, 5 in Canada, 5 in the Netherlands, and 1 in New Zealand and more–you have plenty of options for unblocking Disney+.
I was also able to use ExpressVPN to unblock all the other streaming services I tested, including Netflix and Amazon Prime Video.
ExpressVPN guarantees your privacy and anonymity with several world-class security features. Military-grade encryption meets a kill switch and both DNS and IPv6 leak protection to prevent exposure of your IP address.
Its server centers also use TrustedServer technology to wipe all servers every time they power off. Add on a strict no-logs policy and you can be sure ExpressVPN never logs or passes on your data.
You can install and use ExpressVPN on up to five devices at the same time. It's compatible with all the browsers and platforms I tested.
Our comprehensive ExpressVPN review tells you everything else you need to know. Or you can make up your own mind when you try it with a 30-day money-back guarantee.
5,700+ servers in 90 countries
Buffer-free streaming with the fastest speeds of any VPN
256-bit AES encryption
TrustedServer technology
Zero-logs policy
Five simultaneous connections
30-day money-back guarantee
24/7 live chat available
Works with: Disney+, Netflix, Amazon Prime Video, Hulu, HBO GO, BBC iPlayer, Sling TV
Compatible with: Windows, macOS, iOS, Android, Linux, Chromebook, routers
Stream Disney Plus With ExpressVPN!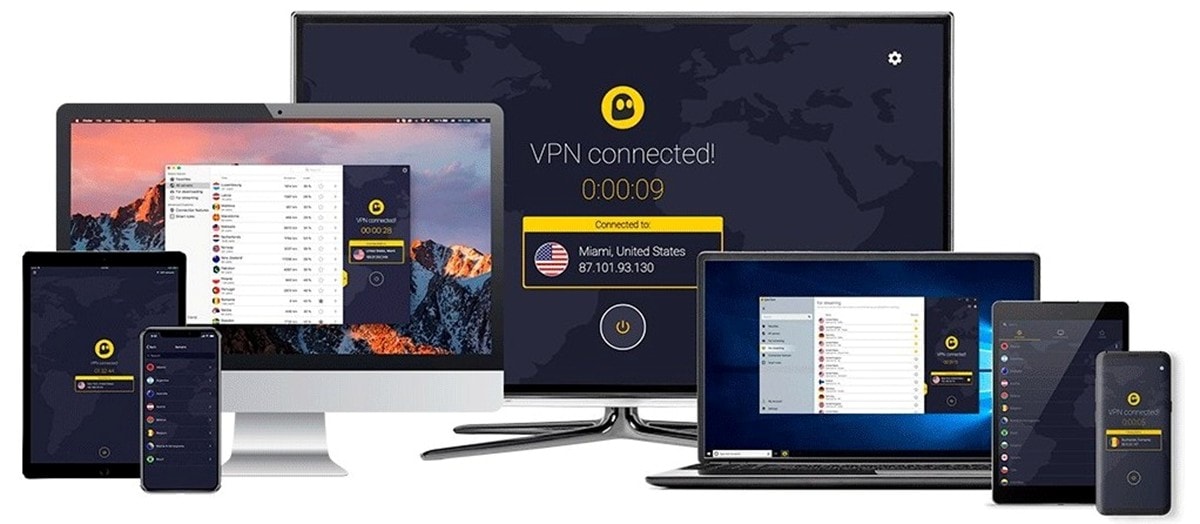 If you're new to VPNs and you want a quick and easy way to stream Disney Plus, choose CyberGhost.
CyberGhost makes streaming simple with streaming-optimized servers. Each server is labeled with the streaming service it's best at unblocking.
During my tests, I was able to unblock Disney+ and several other big streaming sites like Netflix and Amazon Prime Video.
CyberGhost's excellent unblocking abilities come from its large network of 5,700+ servers in 90 countries. It has over 1,000 servers in the US, more than 200 in Canada, more than 70 in the Netherlands, over 100 in Australia, 10 in New Zealand, and plenty in other Disney+ locations.
That's 1,380+ Disney Plus-compatible servers to choose from!
Speeds are more than fast enough for buffer-free streaming, and I was able to get a reliable, quick connection on all of the servers I tested.
All of CyberGhost's servers come with ad and malware-blocking software that safeguards you against cyberthreats and annoying popups.
Your information stays secure and anonymous with military-grade encryption that no one can crack through. An automatic kill switch and a strict no-logs policy are additional security features that CyberGhost implements to keep your data and online activity safe from prying eyes.
You can use CyberGhost on up to seven devices under one license. It also offers excellent compatibility, making it a great companion for your Disney+ subscription.
Best of all, CyberGhost gives you the opportunity to try it risk-free with a 45-day money-back guarantee. This is plenty of time to test out all its advanced features.
Read our full CyberGhost review to find out if it's worth it.
5,700+ servers in 90 countries
Streaming-optimized servers
Fast speeds
Military-grade encryption with ad and malware blocker
No-logging policy
Seven simultaneous connections
45-day money-back guarantee
Live chat support
Works with: Disney+, Netflix, HBO GO, BBC iPlayer, Amazon Prime Video, SKY GO
Compatible with: Windows, macOS, iOS, Android, Linux, Chrome, Raspberry Pi, routers
Stream Disney Plus With CyberGhost!
FAQs
Does a VPN let me watch Disney Plus without a subscription?
No. You'll still need to purchase a subscription to Disney Plus to stream the service, using a VPN just helps you unblock the service in areas it isn't available. See the Quick Guide at the beginning of this article to learn how you can sign up for Disney Plus from anywhere.
Will using a VPN slow my internet speeds?
Using any VPN will slow connection speeds to some degree, but with a premium VPN like the ones on my list you won't notice much of an impact.
A premium provider like NordVPN offers broad server coverage. It has over 5,200 servers and doesn't throttle speed, so your chances of dealing with congestion during peak times is minimal. That way you won't be dealing with buffering and slow load times. You can stream Netflix, Disney Plus, and other popular services at lightning-fast speeds.
Is it illegal to use a VPN to access Disney Plus in other countries?
As long as you have an active, paid subscription to Disney Plus it's perfectly legal to access it with a VPN. Still, it's important to check the individual VPN laws for your country before downloading or using a VPN. You can read our article Are VPNs legal? Where are they illegal?, if you want to learn more.
In Conclusion
Disney+ may well be coming to your country eventually, but why wait?
With a good VPN, like NordVPN, you can unblock Disney Plus and stream all your favorite movies and shows right now–with no buffering and no stress.
Use our latest NordVPN coupon and you can even enjoy money off my top streaming recommendation.
Want to go with one of my other recommendations? We have the most recent VPN deals and coupon codes for those, too.
To summarize, the best VPNs for watching Disney + in July 2020 are…