5 Best VPNs for Germany that Actually Work in 2018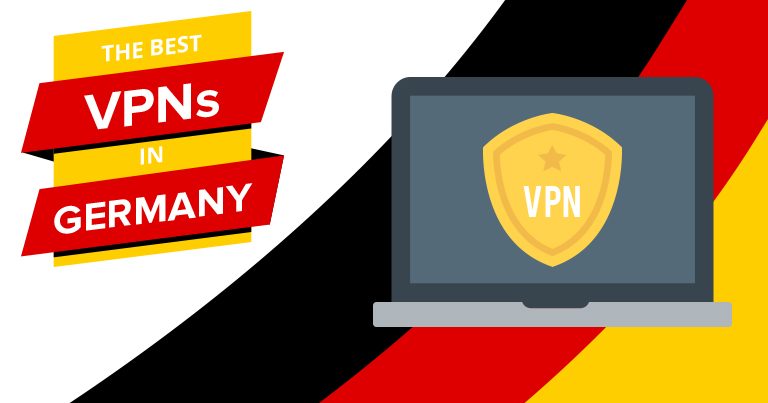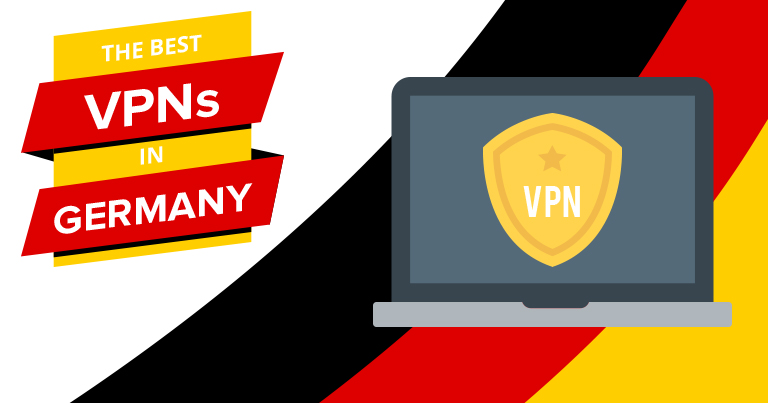 Whether you're living in Germany or simply visiting this wonderful country, it's a great idea to get a VPN if you're planning on being active online.
There are numerous reasons for that. We'll get to them in a second — but the bottom line is simple. Between surveillance concerns, strict copyright laws, and heaps of blocked content on popular websites, the internet in Germany isn't as free as you'd expect.
The solution? VPNs. There are plenty of worthwhile providers for Germany, and we'll show you the five best tools for the job.
Before we start, here's why a VPN is almost mandatory if you want to experience the internet without any restrictions in Germany.
What You Should Look for in a VPN for Germany
Germany's Bundesnachrichtendienst (BND) is similar to the United States' NSA in more ways than one. It's considered a significant threat to digital privacy, due to increasingly intrusive practices and virtually unlimited power to spy on German citizens.
That, coupled with unfavorable data retention laws, makes preserving your anonymity online a difficult, if not impossible task. Your information can be kept for up to 10 weeks, and a number of terrorist attacks have opened the gates to even more freedom in gathering and analyzing user data. Although the end goal is something any law-abiding citizen supports, the trend is unsettling for the privacy-conscious among us.
A VPN can help you preserve your online identity by encrypting your connection and changing your IP address, thus keeping you safe from unwanted attention. This applies to public WiFi as well — which is widespread across Germany. By using a VPN to connect to unprotected networks, you'll rest easy knowing your sensitive information is hidden from hackers and snoopers.
Lastly, Germany isn't the ideal location for online entertainment. What do we mean by that?
On one side, the country not only has some of the most serious copyright laws in Europe, but it also enforces them without delay. If you're an avid torrenter in Germany, but you'd rather avoid a hefty fine for "distributing copyrighted content", you definitely need a VPN.
Another reason to get yourself a VPN is the YouTube blocks. Due to GEMA, the popular streaming platform has decided to restrict a lot of popular music videos and more, resulting in a super-limited version for users in Germany.
The list doesn't end here — whether you're interested in watching geo-restricted German TV (like ZDF of ARD), eliminating bandwidth throttling by dishonest ISPs, or you simply want an extra layer of protection, a VPN is the answer to a variety of issues German users may face.
Here's what you want out of your VPN provider:
A legitimate no-logs policy. Since BND is no stranger to spying on citizens and something as harmless as downloading a movie can cost you dearly, your number-one priority is a VPN that keeps zero identifiable user data. Don't just take their word for it — choose a reputable provider or, even better, one that's proven they have nothing to share.
Versatile servers. Everyone wants solid uptime and high speeds out of their VPN servers. Add "variety" to the list — you want your VPN to offer you a choice of locations, both inside and outside Germany. P2P support is mandatory if you'll be using the VPN for torrents.
Useful extras. Nowadays, features like kill switches and DNS leak protection come standard with the best VPN providers. Still, make sure your provider has them — they play a huge role in keeping your browsing private and anonymous.
In short, you need to look at a few important aspects before landing on the perfect VPN for Germany. We'll save you some time — check out our top picks below:
The Best VPNs for Germany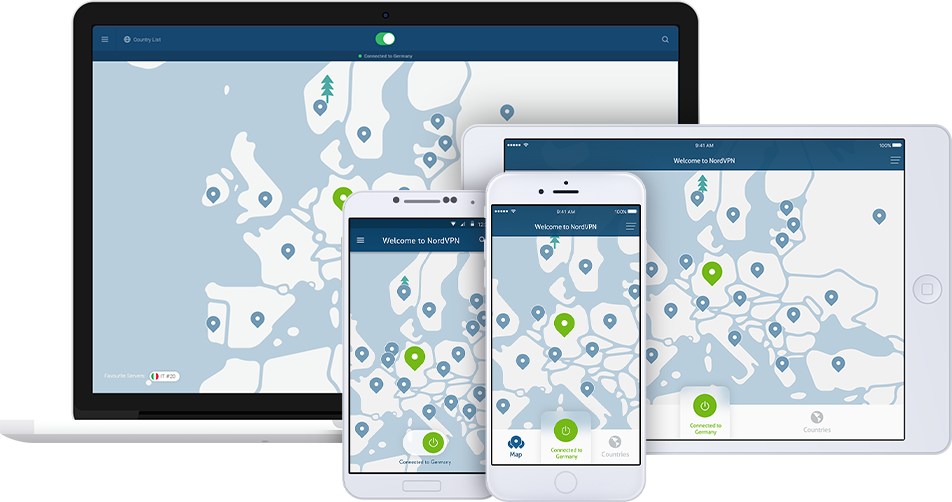 Headquarters outside the Fourteen Eyes
Plenty of security features
Vast German server network
Try up to 30 days and get a refund
Based in Panama and offering over 250 servers in Germany, NordVPN takes the number one spot thanks to its performance and reliability. The total number of servers is currently 4000+ in 62 countries, with P2P support, double encryption, and even dedicated IP options.
NordVPN also introduces service updates on a regular basis, maintaining and increasing their server network to meet demand. No matter what you'll be using it for, this VPN will guarantee excellent uptime and low server load at all times.
It's a pricey service, but that's expected for a premium provider. The good news is there's often a great deal you can take advantage of — that way, you can get an amazing feature-packed VPN with a kill switch, DDoS protection, and much more for cheap!
All in all, NordVPN is definitely worth it, with intuitive apps for all your devices and helpful support to guide you through various problems. If you aren't satisfied, you can get your money back with the 30-day guarantee. You can see what others loved about NordVPN here.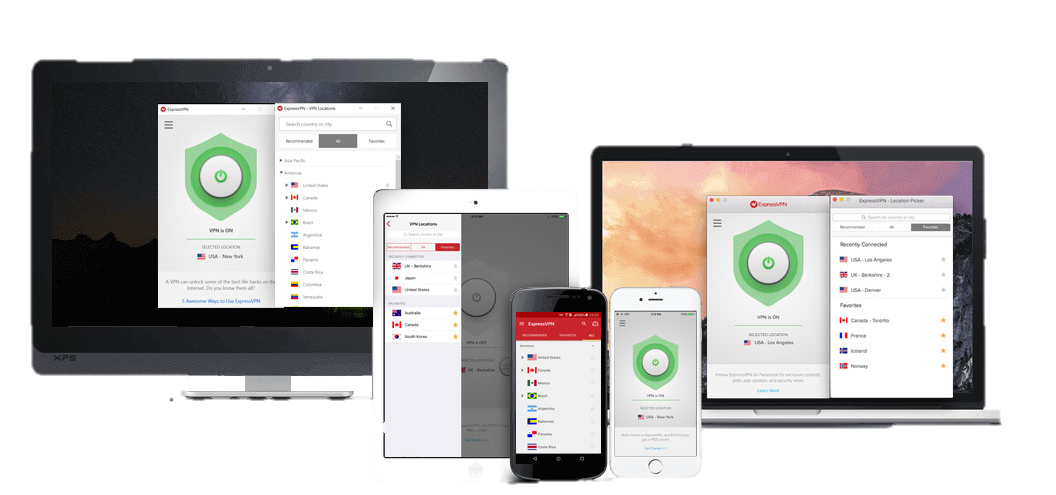 Proven no-logs policy
Perfect for torrenting/streaming, thanks to lightning-fast servers
Kill switch, split tunneling, and many other useful features
30-day money-back guarantee
ExpressVPN is one of few providers that have had their "zero logs" claim truly tested. It proved that its promise of perfect privacy wasn't just a marketing gimmick, and today this VPN out of the British Virgin Islands is a favorite among many.
A big part of that is the servers — they are lightning-fast, and we mean it. You have thousands of them at your disposal; German locations include Darmstadt, Frankfurt, and Nuremberg.
ExpressVPN is another solid choice for torrenting and streaming. It supports P2P and has a few cool features of its own, including "split tunneling". This allows you to select which portion of your traffic you want protected, which is perfect if you simply want to unblock YouTube videos and nothing else.
Although it doesn't have as many servers as NordVPN, ExpressVPN also impresses with great apps for desktop and mobile devices. You also have a 30-day window to get a full refund — no questions asked.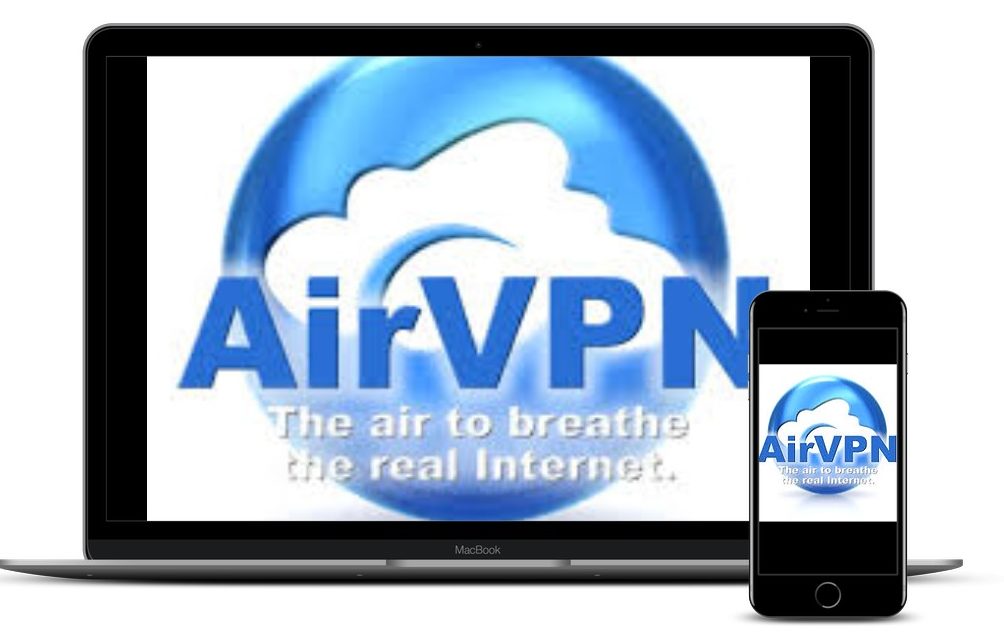 Active community
Excellent performance
Plans range from three days to a year
A bit complicated, but worth the hassle
If you want a provider with a serious and helpful community behind it, AirVPN might just be the one for you.
This VPN has a very active forum that will help you out with any questions you have. And you might have a few, as it isn't the easiest one to configure with precision.
If you don't mind a challenge, you'll be getting a lot after setting everything up. Eight servers in Germany may not seem like much, but they are all optimized and quick.
Streaming and torrenting are no issue at all — AirVPN allows P2P on servers, and you won't have to worry about logs since none are kept. Handy features include DNS and IPv6 leak protection, as well as port forwarding and a kill switch.
AirVPN would be higher on the list if not for the issue we mentioned previously — ease of use. It certainly is one of the more complex VPNs to configure properly. The flexible plans make it ideal for short-term users, and the 3-day money-back guarantee is short, but still good to have.
See what reviewers had to say about it here.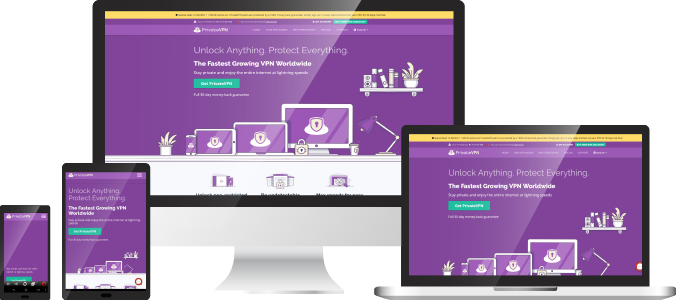 Good balance between performance and affordability
Perfect for novice users
Cheap
Test it out for a month and get refunded if you aren't satisfied
PrivateVPN has a modest server network and doesn't shine with any special features, but it's a great mix of quality and price.
There is one thing this VPN does differently from many others — it actually has control of all its infrastructure, including server racks and routers. This allows for a fast and responsive service, as well as adequate support.
If you're having issues, you can make use of the "remote support" feature, where staff will help you with the problem directly on your computer. Overall, this level of support makes PrivateVPN ideal for beginners who may not need thousands of servers but will appreciate the personal approach. At least that's what reviewers had to say about it.
With excellent apps and a 30-day money guarantee, PrivateVPN is an enticing alternative for the VPN user on a budget. Give it a try, risk-free!

Massive server network
Feature-packed despite the cost
Operates out of the United States — may be a big issue for some
7-day money-back guarantee
Another great budget VPN, Private Internet Access stands out with the variety of servers and features it provides at a ridiculously cheap price.
This VPN has a network of over 3300 servers in 30 countries — with 60 in Germany alone. The low cost doesn't hurt uptime or speed, either. While not as fast as NordVPN or ExpressVPN, PIA is very much suitable for streaming in HD or downloading torrents.
You also get DNS leak protection, port forwarding, SOCKS5 and P2P support on select servers, and a kill switch. We don't know how PIA manages to add so many wonderful features and ask for pocket change, but we (and many other VPN users) love it.
The only drawback to this VPN is, unfortunately, a big one for the privacy-conscious. PIA is headquartered in the United States, which is the opposite of ideal. Some may consider this a deal-breaker, and we don't blame them — but it needs to be said that PIA has had a long history of looking out for users and ensuring their privacy.
In other words, the single unfavorable aspect of PIA is its registered location. If you need some time to make up your mind, you have 7 days to get refunded after you subscribe. You can also read what others said about PIA.
Get the Best VPN for Germany Today
Choosing the perfect VPN doesn't have to be a tall order. We hope our list helps you out in experiencing the Internet in Germany without any limitations!
Found this article useful? Help others out by sharing it!
Do you want safety, peace of mind, and blazing speeds for downloading torrents? Check out the best VPNs for the torrents here.