5 Best VPNs For Hungary – For Safety, Streaming & Speeds in 2020
Updated on 24th June 2020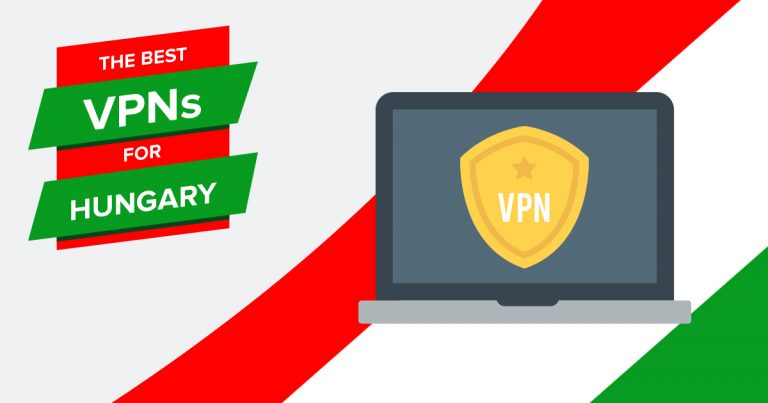 Cybersecurity is a big concern in Hungary, with many users falling prey to hackers who steal their personal details: credit card info, ID numbers, and more. Also, although the government does not engage in online filtering or blocking of content, the nature of the content (if defamatory) may get you in trouble with the authorities.
There is, however, a good way to secure your online activity so that no one, including the Hungarian government, can see what you do online and which sites you visit: a good VPN.
VPNs protect your privacy, which is particularly important if you plan on using unprotected wi-fi hotspots in Hungary.
If you want to access geo-restricted streaming services such as Hulu and Netflix USA while in the country, you can use a VPN to bypass the geoblocks.
If you're a resident of Hungary traveling abroad, and you'd like to stream your favorite Hungarian television channels such as M1 to M4, a VPN can give you access even if you're outside the borders.
It's important to choose a VPN with all the features you need, and our experts have put together a list of the best ones available. We'll also highlight the important features you should look for.
The Best VPNs for Hungary
There are many VPNs on the market these days, but not all are created equal. We've used our experience to handpick the best VPNs for Hungary.
What Should You Look For in a VPN for Hungary?
Knowing what important features to look for in your VPN will help you make a wise choice. Be sure to consider the following features:
Server coverage – If you want to have access to streaming services while in Hungary, be sure your VPN has servers in the relevant countries (for example, to access Netflix USA, you'll need servers in the US).If you're looking to access Hungarian websites and channels while outside the country, be sure to get a VPN with servers in Hungary.
High speeds – Due to the encryption process, a VPN can slow down your connection. With a good VPN that offers high speeds, you'll barely notice a difference.
Unblocking capabilities – These days, not all VPNs can get past the VPN blocks set by Netflix, Hulu, and other streaming services, so it's important to choose one that can give you access to the content you want.
Ease of use – Especially if you're new to VPNs, you want one that is easy to download and install, with an intuitive, user-friendly interface.
Multiple connections – A good VPN will typically allow you to connect multiple devices with a single account.
Privacy Policy – If your online privacy is important to you, be sure to get a VPN with a strict no-logs policy.
The Best VPNs for Hungary
Let's take a deeper look at the best VPNs for Hungary.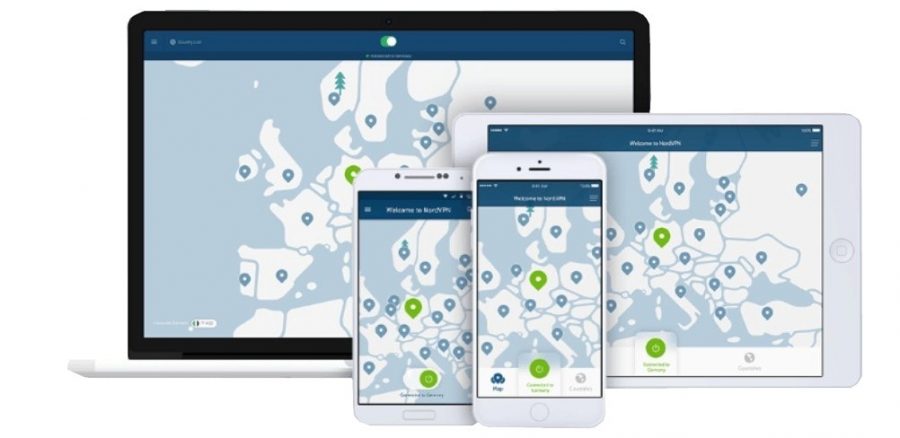 NordVPN can unblock just about anything, giving you unlimited access to Netflix USA and any other content you're interested in. Its huge global network includes 10 servers in Hungary.
Not only that, but it will secure your connection and encrypt all your data, even when using public wi-fi hotspots in Hungary.
NordVPN supports all major platforms and you can connect up to 6 devices with a single account.
With a 30-day money-back guarantee, there's no reason not to give it a try. Find out why users like it so much.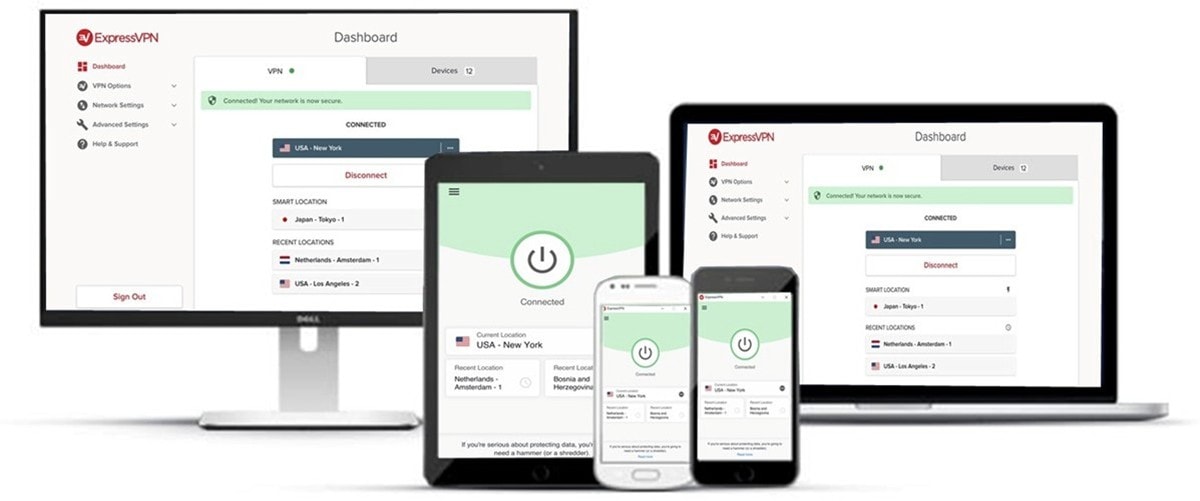 ExpressVPN has servers in 90+ countries, Hungary included – so whether you want to watch Hungarian TV channels while abroad, or you want to access Hulu and Netflix USA from within Hungary, ExpressVPN can easily bypass any geoblocks you may encounter along the way.
With its advanced privacy and security features and strict no-logs policy, ExpressVPN makes your online activity solely your own business. Read why it's a user favorite.
The company offers a 30-day money-back guarantee with a no-questions-asked policy.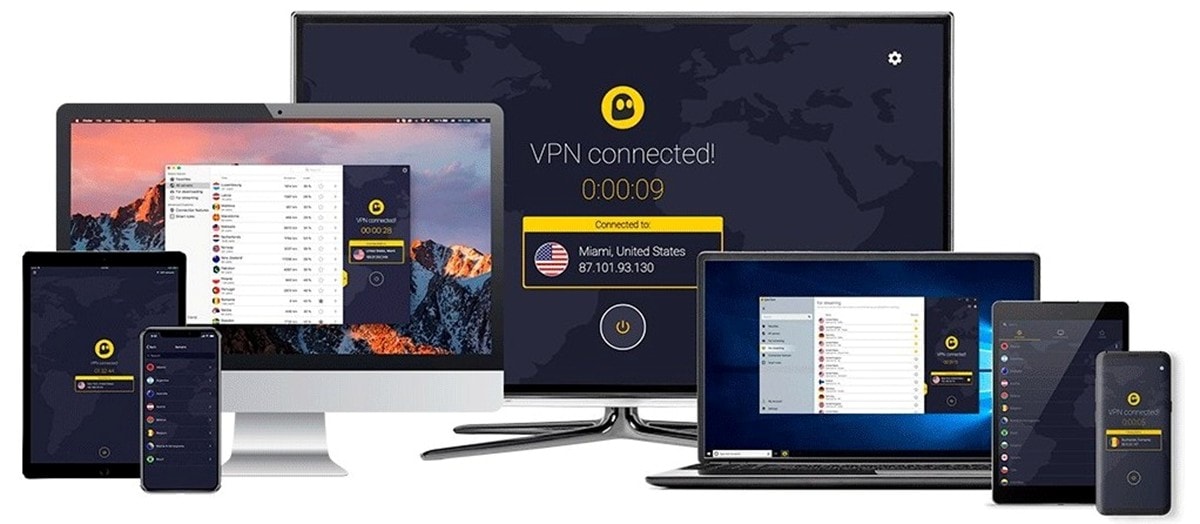 CyberGhost can easily get around geoblocks, and its user-friendly interface makes it a great choice for beginners. It supports all major platforms and you can connect up to 7 devices with a single account.
Its server network includes 20 servers in Hungary, and it offers a high level of encryption, wi-fi protection and a strict no-logs policy.
Click here to read why it's popular among users – but with a generous 45-day money-back guarantee, you'll have a long time to test it and see if it's right for your needs.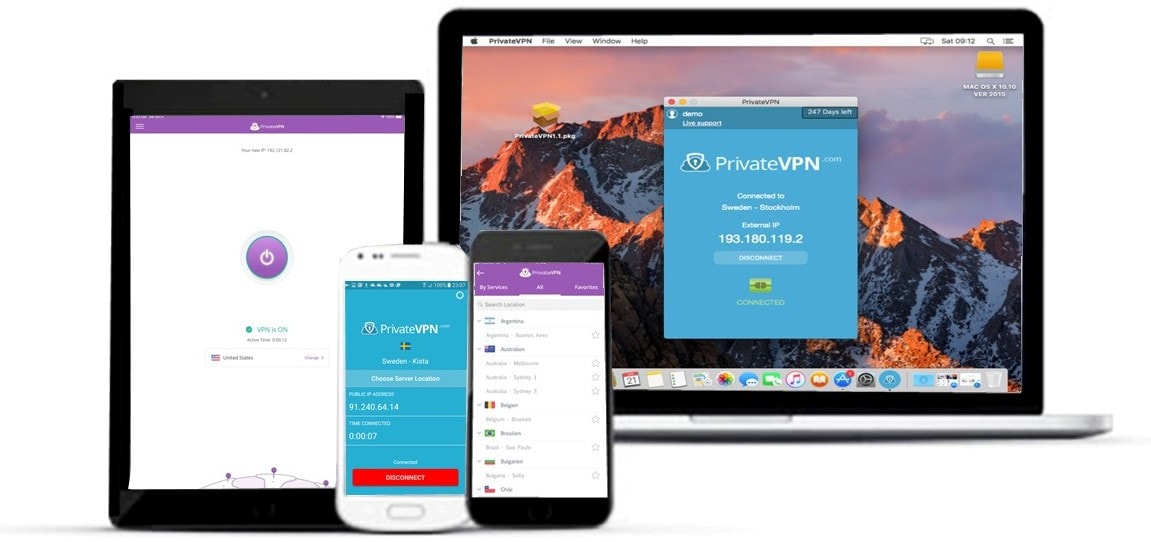 PrivateVPN can access Netflix USA and other streaming sites, and with its impressive speeds, you won't have to worry about lagging or buffering.
It offers advanced security features and a variety of protocols, and there are apps for all major devices. You can connect 6 devices simultaneously with a single account.
It has 100+ servers in 50+ countries, Hungary included.
Read what others think of it or take advantage of the 30-day money-back guarantee and try it out for yourself.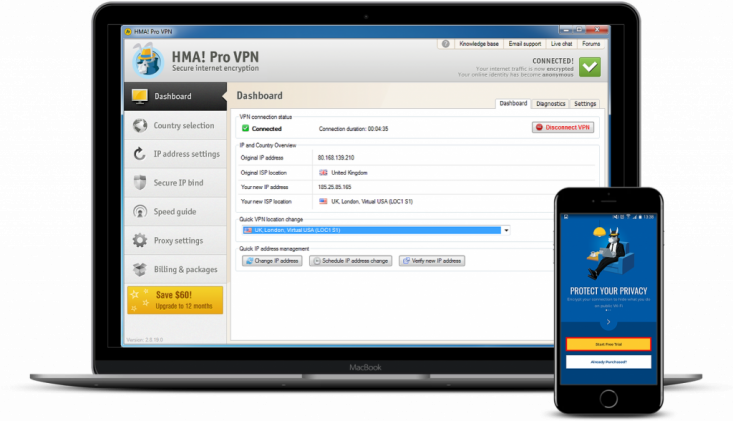 HMA is another popular VPN that offers 2 servers in Hungary. It also offers dedicated servers for streaming and torrenting.
HMA takes your privacy seriously with advanced encryption and wi-fi protection, and you can keep 5 devices protected with a single account. If you run into any trouble, the 24/7 customer support can help you out.
Read why HMA is so popular among users, or just download the 7-day free trial and see for yourself.
Conclusion
When visiting a foreign country, a good VPN can be your most valuable companion – you'll have access to all the content you want from around the world, and you'll never have to worry about your privacy and security.
All the VPNs on our list offer free trials and/or money-back guarantees, so there's no reason not to give them a try. To save even more money, don't miss our coupon page, where you can find some unbelievable deals!
You May Also Like: