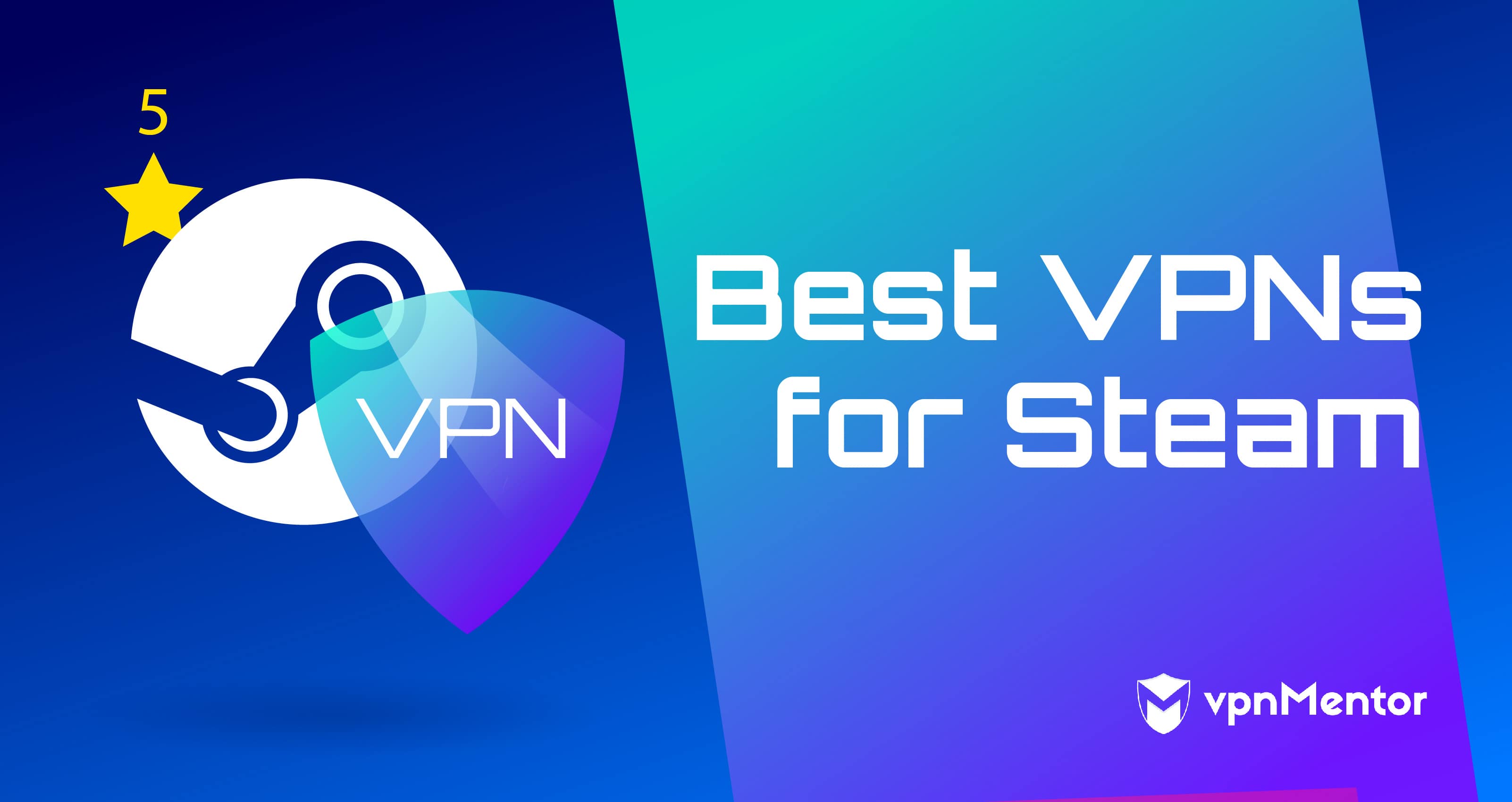 3 Best VPNs for Steam in 2021 (That Won't Get You Banned!)
Updated on 13th April 2021
Steam's huge game catalog and global popularity make it a magnet for gamers – but, if you're part of the Steam community, you know that problems arise when it comes to access and security. That's why Steam users need to use a VPN. Installing a VPN, or virtual private network, allows you to access geoblocked Steam content and keep safe by encrypting all your data.
My top VPN for gaming with Steam is ExpressVPN, it can bypass geoblocks at lightning-fast speeds and it offers a 30-day money-back guarantee.
Quick Guide: Best VPNs for Steam
ExpressVPN – As its name suggests, ExpressVPN is superfast, which is great for gaming. A little more expensive than competitors, but worth it.
CyberGhost – This provider has some of the fastest servers available and is strong on price and other features. A great choice for gaming.
Private Internet Access – Decent speeds, solid security features, and 10 simultaneous connections make this VPN good for gaming.
Access Steam with ExpressVPN Now!
Why You Need a VPN for Steam
There are lots of ways that a VPN benefits Steam users in particular. Here are the main ones:
Getting around geo-restrictions: Some of the coolest new games are only available in a few restricted countries, while in some countries you can't access Steam at all! Using a VPN, you'll trick Steam into believing you're located where the games you want are accessible.
Getting around local restrictions: Some places like schools, colleges, workplaces, hotels, and government offices block platforms like Steam by default, either to restrict the content or the bandwidth use. Regardless of the reason, a VPN can circumvent these blocks.
Preventing cyber attacks: Online games are frequently targeted by hackers performing DDoS attacks, inserting keyloggers to steal your information, scamming license keys, and so much more. While VPNs may not be able to stop some of these, they can absolutely foil most hacking attempts by encrypting your data and sending it through a secure VPN tunnel.
Don't Get Banned for Using a VPN with Steam
It's important to understand that using a VPN with Steam isn't exactly something that Valve (the company behind Steam) wants you to do. Its subscriber agreement says:
"You agree that you will not use IP proxying or other methods to disguise the place of your residence, whether to circumvent geographical restrictions on game content, to purchase at pricing not applicable to your geography, or for any other purpose. If you do this, Valve may terminate your access to your Account."
This might seem pretty grim, and Valve does, unfortunately, have the right to block your account. To keep the risk of this happening at an absolute minimum, you should follow the simple recommendations below:
Don't buy games from other countries' markets just because they are cheaper.
Steam sells games at different prices to different countries based on exchange rates and popularity. If you're accessing games from other countries because they aren't available in your country, you should be OK, but using a VPN to shop at a Steam market in a country where the prices are lower is a huge no-no. If you do, Valve will likely consider it an act of theft (whereas if you're just accessing games that aren't available in your country in the first place, Valve don't lose any money).
Don't buy in-game items that aren't available in your country.
This one may seem contradictory, but you should avoid using a VPN to obtain in-game downloads, extra items, or discount offers because they're not available in your country. This could get you banned from Steam.
Don't ever use a VPN to cause damage or to harm other people.
Just don't, period.
If you're careful not to do any of the above, there's very little chance you'll be flagged by Steam and should be able to use their service risk-free.
Detailed Guide to the 3 Best VPNs for Steam
The best VPNs for Steam should be strong on speed, reliability, and security. With that in mind, we've compiled the following list of recommendations for you.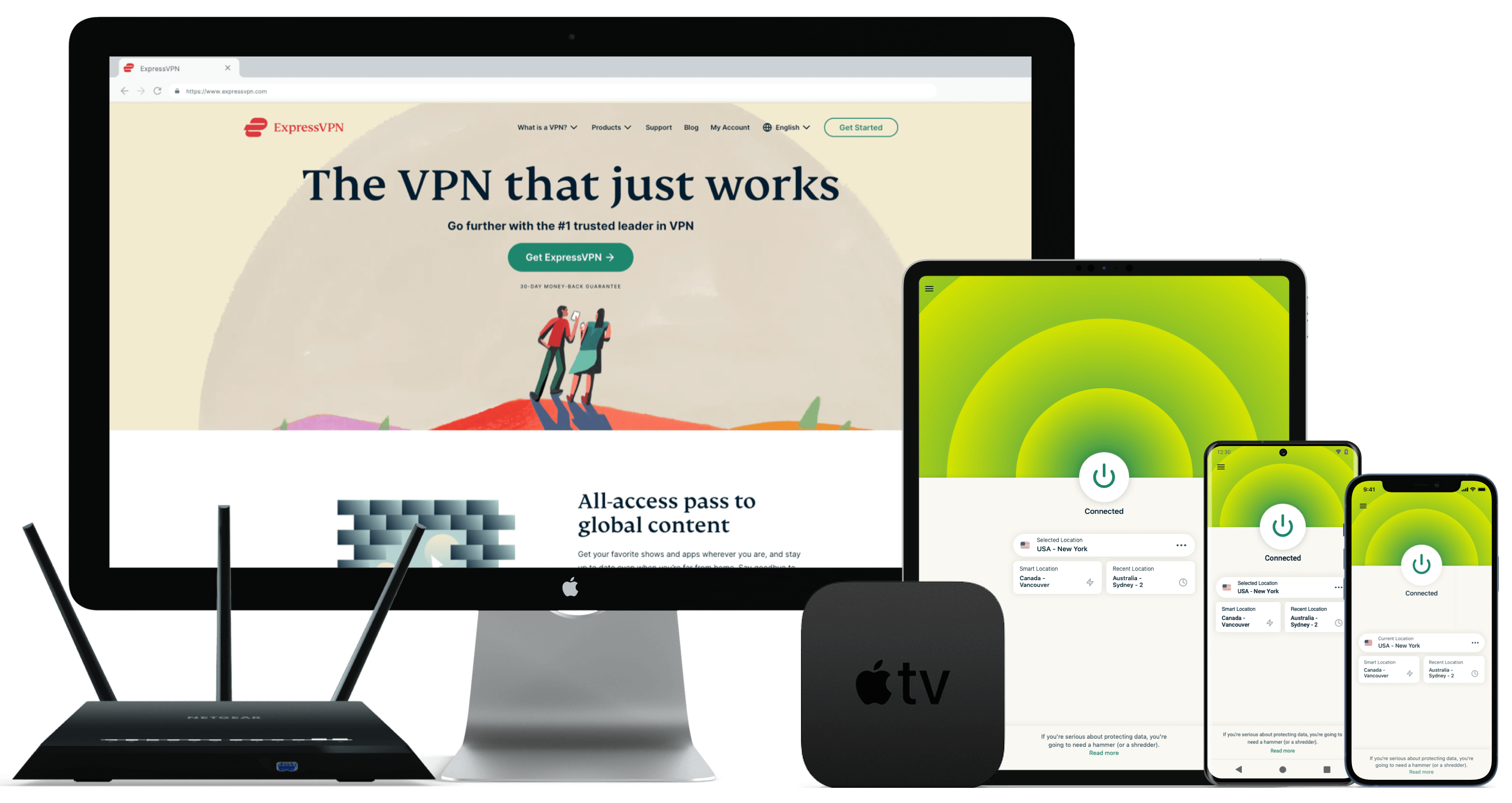 3,000 servers in 90 countries
5 devices per license
30-day money-back guarantee
Works with: Netflix, Steam, Ziggo Go, Hulu, BBC iPlayer, Disney+, Amazon Prime Video, and more
Compatible with: Linux, Android, iOS, Windows, macOS, and more
ExpressVPN has the absolute best speeds for gaming, but there's one catch: its premium service is a bit pricey (though still affordable). If you're willing to pay for what you get, however, you'll enjoy uninterrupted gaming with the ability to connect to over 3,000 servers in 160 locations.
This fully customizable VPN uses 256-bit encryption, DNS leak protection, and OpenVPN support across all platforms. Its kill switch, TrustedServer technology, and no-logs policy will keep you safe. You can use ExpressVPN across 5 devices simultaneously.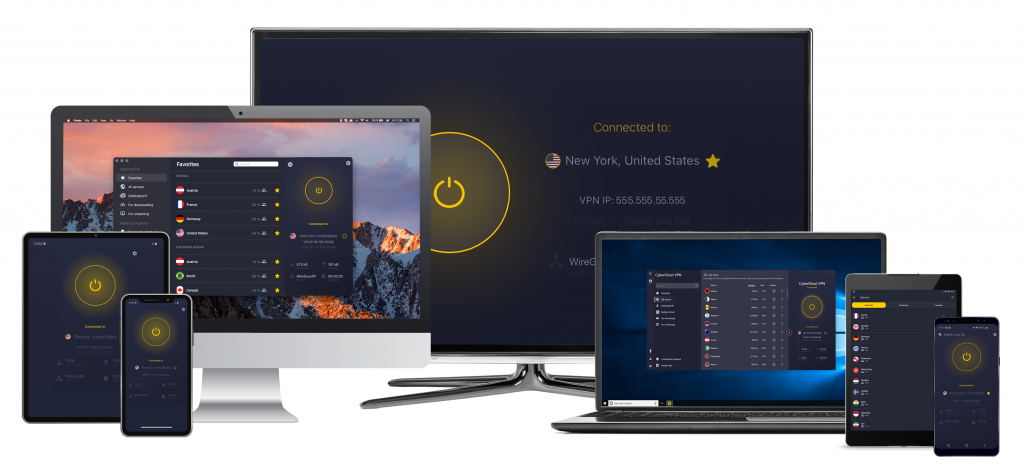 6,800 servers in 90 countries
7 devices per license
45-day money-back guarantee
Works with: Steam, Netflix, Disney+, BBC iPlayer, Sky Go, and more
Compatible with: iOS, Android, Linux, Windows, macOS, and more
CyberGhost offers an easy-to-use interface that's affordable, but doesn't skimp on the features that matter. With 6,800+ servers in 90+ countries, 256-bit AES encryption on the OpenVPN protocol, DNS and IP leak protection, built-in malware/ad-blocking software, a kill switch, and a no-logs policy, you'll have everything you need for some great gaming.
You can connect 7 devices to this VPN simultaneously. It offers a generous  45-day, money-back guarantee.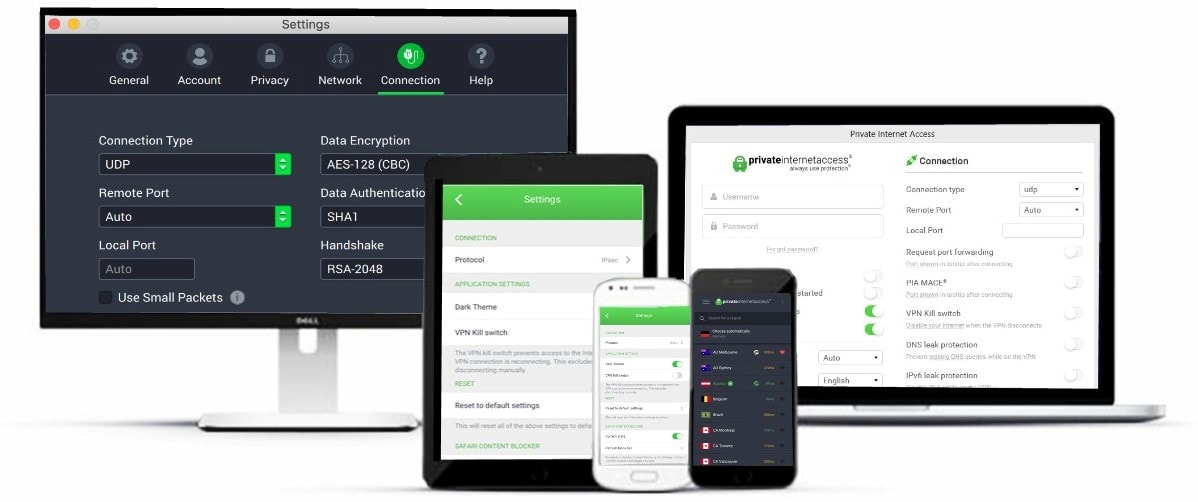 35,550 servers in 77 countries
10 devices per license
30-day money-back guarantee
Works with: Netflix US, Amazon Prime Video, Disney+, HBO, Crunchyroll, Steam, and more
Compatible with: Windows, macOS, iOS, Android, PS4, XBox, and more
Private Internet Access is a great choice of vendor for those who want to keep their gaming sessions private. Your anonymity and sensitive data are kept far from prying eyes and hackers thanks to AES 256-bit encryption (128-bit encryption is the default but 256 can be enabled in the app).
Further security is provided by an automatic kill switch, leak-proof apps, and a no-logs policy, preventing your data from falling into the wrong hands. Plus, MACE – the built-in malware, adware, and tracker blocker – stops interruptions to your gaming experience and your devices from being compromised.
You can connect up to 10 simultaneous devices to Private Internet Access using the VPN's easy-to-use apps, and best of all, it offers a 30-day, money-back guarantee.
Start Gaming with Private Internet Access!
FAQs
Is it illegal to use a VPN with gaming services like Steam?
Using a VPN for many things is completely legal in most countries, that includes gaming. There are some areas that ban Steam as discussed above, as well as areas that ban or restrict the use of VPNs. Using a VPN in areas like Belarus, North Korea, and parts of the UAE could mean fines or even jail time if you are a citizen. Always remember, anything illegal offline is still going to be illegal online.
Checking the legality of VPNs in your area is a good idea before downloading one. For a comprehensive list of where VPNs are legal and illegal, read this guide.
Do I have to use a VPN for gaming?
No but it's a really good idea. After all, it makes a lot of sense. You may live in or travel to places in the world where Steam is restricted or banned, or where specific game titles or features aren't available.
If you're a frequent gamer you're probably aware that most online gaming platforms are prone to cyber attacks, which can leave you open to identity theft and credit card fraud. Discover further reasons why using a VPN for gaming is a good idea.
Is Steam only for PC?
No, it actually has a Steam app for iOS and Android as well as compatibility for Windows and macOS. The service also encourages anyone developing a game for the platform to make it compatible with a variety of controllers from consoles like XBox, PlayStation, and even Nintendo.
Looking for a VPN specifically for PC gaming? Check out the best VPNs for PC gaming for more options.
Final Verdict
There are lots of reasons to use a VPN with Steam, but it can be risky if you don't follow a few basic rules. If you're careful, and use a good VPN that has top speed, reliability, and security features like ExpressVPN, you can enjoy Steam with minimum worry and maximum fun.
Further Reading
If you're looking for an extremely affordable option, check out some of these cheap VPNs.
If you're also into torrenting, take a look at our Best VPNs for Torrents.
To summarize, the best VPNs for Steam in April 2021 are…
Privacy Alert!
Your data is exposed to the websites you visit!
The information above can be used to track you, target you for ads, and monitor what you do online.
VPNs can help you hide this information from websites so that you are protected at all times. We recommend ExpressVPN — the #1 VPN out of over 350 providers we've tested. It has military-grade encryption and privacy features that will ensure your digital security, plus — it's currently offering 49% off.