The Fastest VPNs for 2019 (We Actually Tested Them)
We looked at some of the most popular VPNs in order to find out which one is the fastest VPN of all. ExpressVPN is by far the fastest, living up to its name. Share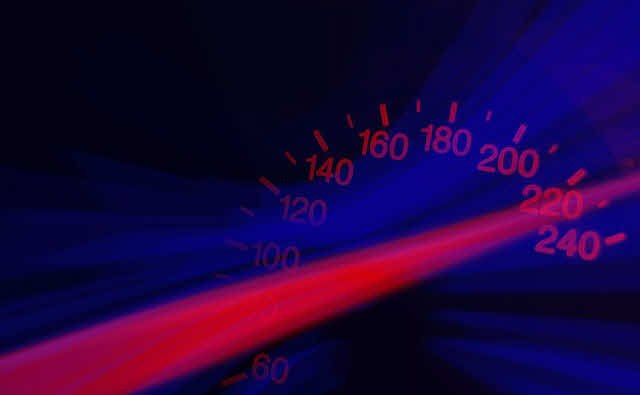 Trying to choose a VPN service to secure your internet connection can be a daunting task. With so many providers claiming to be the best and fastest VPN around, how can you make sure you're really going for the solution that's right for your needs?
Many who have researched VPNs already know that in order to gain the protection of a VPN, a certain level of compromise on speed and performance must be made, but to what extent?
In this article, we attempt to answer this question by speed-testing some of the world's leading VPN providers, so that you can make a wise and educated choice.
Why is speed an issue for a VPN?
While using a VPN seriously improves your online security, encryption will usually slow down the connection speed. You might not notice a major difference when browsing the web, but if you're planning to download torrents or watch live streaming, like on Netflix or Hulu, download speed is definitely something you should consider.
How we measure VPN speed
The download speed indicates how fast data can be pulled from the server to you. Since the majority of online activity

–

like loading web pages or streaming videos

–

consists of downloads, most connections are designed to download much faster than they upload. Download speed is measured in megabits per second (Mbps) and, generally, the higher the number the faster the connection.
The upload speed indicates how fast your data is sent to others. Uploading is necessary for sending big files via email, or when using video-chat software like Skype (since you have to send your video feed to them). Upload speed is also measured in megabits per second (Mbps).
Ping is the reaction time of your connection, indicating how fast you get a response after you send out a request. A fast ping means a more responsive connection, especially in applications where timing is everything, like video games. Ping is measured in milliseconds (ms).
Factors that affect VPN speed
1. Server location
The server location has a major effect on your connection speed. Most VPN providers have a recommended server location, which is generally determined by your actual location, data on connection success rates, customer usage, and speed.
That being said, different cases may require you to connect via specific locations, for example, if you want to watch a certain TV channel that is only available in the US, or if you're trying to bypass censorship.
2. ISP Speed
The connection speed provided by your ISP (internet service provider) will also affect the speed of a VPN connection. Most high-speed connections handle between 10 Mbps and 1 Gbps. In these cases, the VPN speed won't be much affected. But anything less than this, as supplied by dial-up or 3G connections, can cause VPN connectivity issues.
3. Interconnection between your ISP and VPN
Ironically, in many cases, the faster your standard internet connection, the more speed you "lose" in percentage. Even if you have a 50 Mbps connection and this interconnection is poor, you probably won't be able to make the best of the VPN service. For example, if you have a 5 Mbps connection, you'll lose just 10-20% of bandwidth, but if you have 100 Mbps, connecting to a VPN may cause you to lose more than a half of your speed.
How we tested each VPN
To ensure a reliable test, we used the same ISP and computer for all tests and set all VPNs to the same location (UK). We used three different speed testing services on all VPNs: speedtest.net, fast.com, and broadbandspeedchecker.co.uk.
As you scroll down, you will see a major difference between the results of different testing tools. So to determine which is the fastest VPN, we made an average of all results into one figure per VPN.
Our average speed without a VPN:
This is the speed without a VPN. Surprisingly, it's a lot lower than we expected.
Average speeds with a VPN:
| | | | | |
| --- | --- | --- | --- | --- |
| | ExpressVPN | | NordVPN | CyberGhost Pro |
| Avg. Download Speed | 11.88 mbps | | 3.4 mbps | 2.47 mbps |
| Avg. Upload Speed | 9.56 mbps | | 3.42 mbps | 2.09 mbps |
| Avg. Ping | 248.5 ms | | 492.5 ms | 290 ms |
As you can see, ExpressVPN is by far the fastest in every measure. Cyberghost seemed to have the slowest results when it comes to upload and download but surpassed NordVPN on the Ping factor.
Let's take a closer look:
We chose four of the most popular VPN providers as recommended by our readers to test for speed.
ExpressVPN is a one-click interface that lets you choose between over 145 VPN server locations. Testing the speed, the results showed an average of 11.88 Mb per second, which is double if not triple the speed of most other VPNs. If you plan to watch live video streams or download Torrents, this would be your best choice.

NordVPN is known to be one of the most reliable VPN services out there, with over 1,000 servers in every possible location and extra protection features that extend the capabilities a little further than most of their competitors.
The average download speed score for NordVPN was 3.4 Mb per second – faster than most VPNs, but not as fast as we would expect from our readers' number one choice.
CyberGhost is one of the most feature-rich VPNs with special configurations for different use cases, including media streaming, downloads, anti-censorship and safe browsing. Ultimately designed to optimize your connection, this turned out to be quite irrelevant when looking at the download speed, which came out lowest across all testing tools, with an average speed of 2.47 Mb per second.

So, what's the fastest VPN?
ExpressVPN is the winner when it comes to speed, but factors that affect your speed are your ISP, location, and connectivity.
There is also a major difference between upload and download speeds, which is worth considering depending on how you normally use the internet. Before you purchase a VPN, you should take some time to look at our readers' top VPN choices, or check out the table below.