5 Best VPNs For Ireland – For Safety, Streaming & Speeds in 2020
Updated on 18th December 2019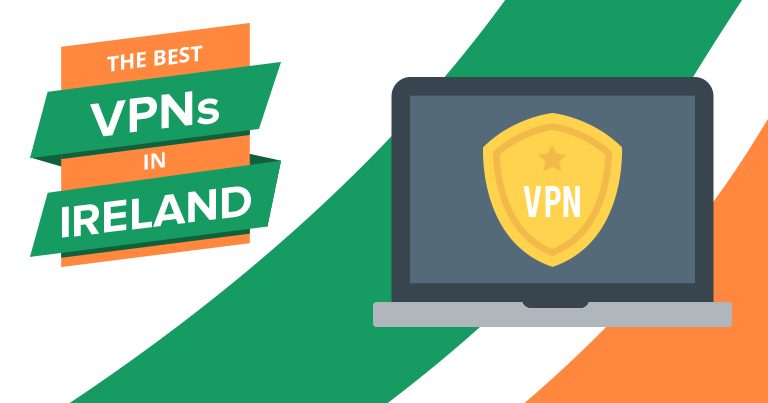 What's the craic with VPNs, and why do you need one in Ireland?
Irish netizens enjoy a great deal of online freedom. Local laws protect your right to freedom of expression. You aren't likely to get in trouble for comments you make online.
However, cyber criminals prey on unsecured connections all over the world. If you browse the internet without a VPN, you're putting yourself at risk.
VPNs encrypt your data and hide your IP location. This stops hackers and spies from accessing your personal information, like your online banking passwords.
IP masking allows you to bypass geoblocks to access exclusive content from other countries. With the right VPN, you can unlock streaming services like Netflix US and Hulu, and access local Irish services from abroad.
In this guide, we'll give you the rundown on how a VPN protects your connection and gives your unrestricted access to the internet. We'll also help you choose the best VPN for your needs.
Summary of the Best VPNs for Ireland
Start Your Free Hotspot Shield Trial NOW!
What You Should Look for in a VPN for Ireland
VPNs connect your device to a remote server through a secure tunnel. This masks your IP and makes it look like you're browsing from another location.
You can use your VPN to bypass geoblocks and access foreign services and websites, like Netflix and Hulu. All you need to do is connect to a server in a country where the content is freely accessible.
If you're planning an overseas vacation, you can even use your VPN to keep up-to-date with your favorite Irish shows. Just connect to a server in Ireland.
Your VPN will also encrypt your data to protect you from hackers, trackers, and spies. If a hacker intercepts an unprotected connection, they can access your banking details and more. A VPN means third parties can't read your data so you can stay safe online.
Encryption also stops unscrupulous websites and corporations tracking your browsing activity and selling it to third parties for profit. This will put an end to targeted ads!
For the smoothest connection possible, choose a VPN with high speeds and unlimited bandwidth. It should operate a global server network with servers in Ireland. Local servers will allow you to access Irish websites at high speeds.
You need a VPN with high-end security features. For the best protection, choose a service that offers 256-bit encryption, a strict no-logs policy, and an automatic kill switch.
The Best VPNs for Ireland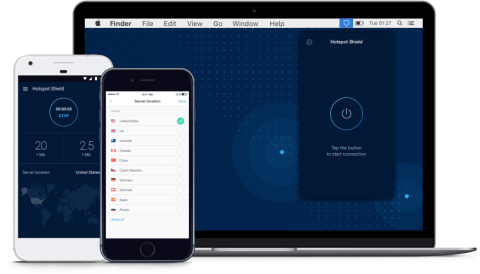 This high-speed VPN offers unlimited bandwidth on its global server network. Its easy-to-use apps make setup and use a breeze. Because of this, it's perfect for beginners.
Your data will always be safe with 256-bit encryption, a strict no-logs policy, and an automatic kill switch. It can bypass geoblocks with ease.
Hotspot Shield offers a 7-day free trial and a 45-day money-back guarantee to get you started. Read the great things users are saying about this top VPN to learn more.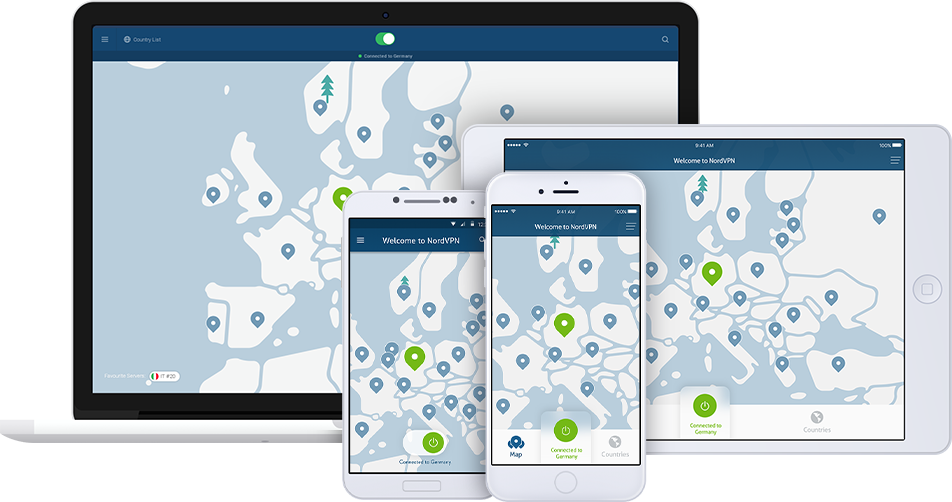 Your data will be twice as safe with NordVPN's Double VPN encryption. Its strict no-logs policy means your browsing activity can never fall into the wrong hands. All of its apps feature a built-in kill switch to ensure your data is never exposed.
NordVPN operates the largest server network of all premium VPNs. You can choose from 5,200+ servers in 64 countries, including high-speed servers in Ireland. These are just some of the reasons it has earned such fantastic customer reviews.
You can sign up to NordVPN risk-free with a 30-day money-back guarantee.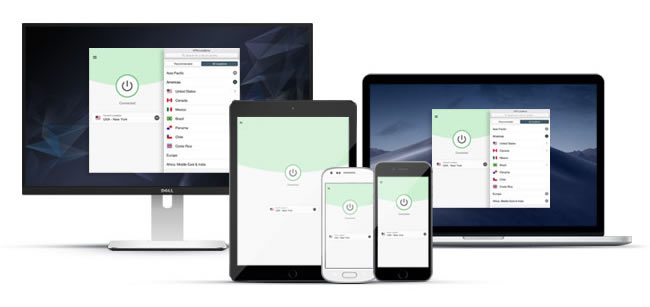 ExpressVPN makes online security easy. It's also the fastest VPN available!
It operates over 3,000 servers in 94 countries. You'll be able to enjoy unrestricted access to geoblocked content from anywhere. Its state-of-the-art security features protect your personal information while you browse.
A 30-day money-back guarantee allows you to try ExpressVPN risk-free to see why users love it so much!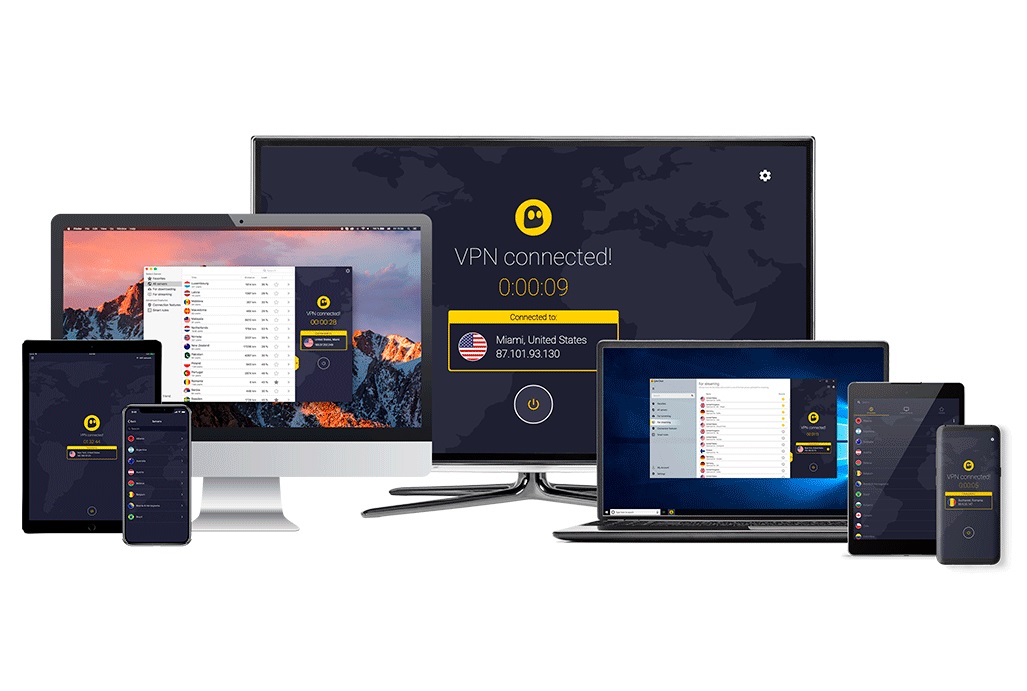 CyberGhost is serious about defending your privacy. Its apps offer six pre-installed profiles designed to optimize your connection for different types of online activity.
It's incredibly fast, and its unlimited bandwidth makes it a popular choice among VPN users. When it comes to security, its high-end protocols protect your sensitive information.
You can try CyberGhost risk-free with a generous 45-day money-back guarantee. It also offers free trials of up to 7 days for Android, iOS, and Windows users.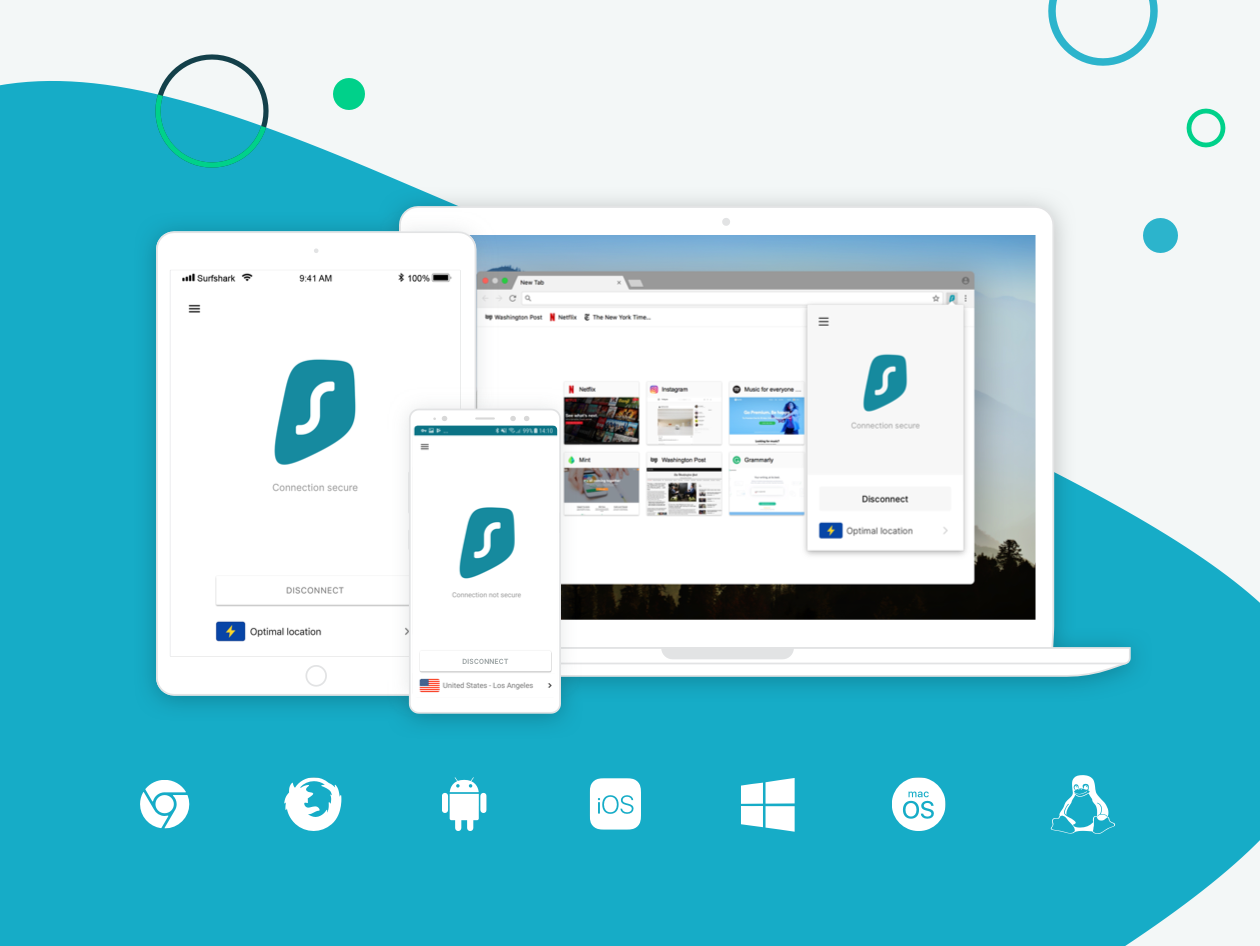 Surfshark is a fan-favorite VPN, and it's easy to see why!
It offers unlimited bandwidth on high-speed servers. It also guards your data with sophisticated security measures, like double encryption.
Surfshark's intuitive apps block ads, malware, and trackers. Even with all these features, it's easy to install and use.
You can take advantage of its 30-day money-back guarantee to test it for yourself. It also offers free trials of up to 7 days on mobile apps.
Summary
In Ireland, you need a VPN to safeguard your data and unlock geoblocked content.
The right VPN will stop cyber criminals accessing your personal information. It will also stop targeted ads in their tracks, and prevent companies profiting off of your browsing activity.
Not sure which VPN is right for you? We recommend Hotspot Shield, and you can try it for free!
Start Your Free Hotspot Shield Trial NOW!
Further Reading 
Save money on your service with our best VPN deals and coupons.
Love British TV? Learn how to watch ITV Hub from Ireland!
Hungry for more? Here's how you can unlock Netflix's entire library from anywhere.