2018's Best VPNs for Ireland – Fast & Cheap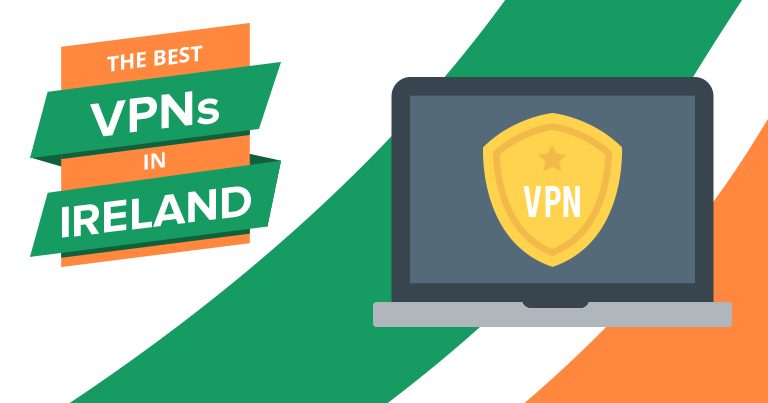 Why do you want a VPN in Ireland?
You want to watch Irish TV
Visitors to Ireland will struggle to find the time for television, with all the other entertainment on offer, but if you want to discover something of Dublin's underworld, then Love/Hate will fill you in. If you still haven't seen Game of Thrones, then Ireland is the place to start, while comedy series, Moone Boy, will reveal something of the wacky Irish sense of humour.
You are traveling to or visiting Ireland and want to access blocked content
While you are in Ireland, you will have access to UK-based sites, but US sites, such as HBO Go, Netflix US, and Amazon Instant Video will be geographical blocked. A VPN means you can create an IP address that indicates you are located in the US, even while you're enjoying a pint of Guinness in a Dublin pub. Another restriction for Irish internet users is that, should you be shopping online and find an item you really love, you'll find yourself swiftly redirected to an Irish site where that item may not be available or is available but only at an inflated price.
You are worried about privacy and want a secure connection.
While there is no government monitoring of users' internet activity in Ireland, censorship is a controversial issue as a result of various attempts to block file-sharing sites in 2009. Irish law protects the right to freedom of expression and a democratic political system and an independent press help to protect those rights. Nevertheless, in Ireland as in everywhere else in the world, there are security threats from hackers and from advertising companies tracking your activity in order to target you with specific adverts. These can be prevented by using a VPN, which hides your identity and enables you to browse freely and safely, accessing content from all over the world.
These VPNs are the best ones for what you're looking for:
All VPNs here have servers in Ireland and every major country, are fast and reliable, and do not maintain logs.

Why You Should Use a VPN
A VPN protects users' privacy and safety by encrypting data generated while browsing the internet. By connecting to a private network of servers in remote locations, a VPN allows you to bypass government firewalls, unblock geo-specific content and keep your data safe when using public Wi-Fi hotspots.
Compared to countries such as the UK and some in South East Asia and the Middle East, the Irish government does not impose strict censorship restriction or mass surveillance. However, trade regulations and copyright agreements with other countries can make it impossible, even illegal, for Ireland citizens to access certain websites. If your true IP address is visible to some copyright owners, they could take legal action against you for downloading their content without permission. A VPN, therefore, allows you to safely hide your identity online.
Another reason why a VPN for Ireland may come in handy is to stream blocked content whether you are inside or outside the country. Nothing is worse than being away on vacation or business and being unable to keep up with your favourite Irish sports show or channels such as TV3, TG4 & 3E. RTÉ Player and BBC iPlayer are also restricted if you are outside Ireland but these can be unblocked using a good VPN.
These are Ireland's Most Popular TV Stations to Watch with a VPN
RTÉ One HD, TV3, RTÉ Two HD, UTV Ireland, BBC One Northern Ireland, 3e, TG4, Channel 4
A closer look at two of our most recommended VPNs
• User-friendly software with easy customizable options
• Multiple connection options, including OpenVPN, L2TP/IPsec, PPTP and SSTP
• Speed test and latency meter features enable users to choose the fastest server
• Fluid browsing experience with infrequent disconnects
• Fast torrent download and browsing speeds
• Lots of internationally-distributed servers, including one in Ireland and seven in the UK
• DNS service dedicated for streaming
Visit their site or see their reviews.
• In addition to a plethora of servers all over Europe, Nord also has two in Ireland
• Excellent encryption ensures high-quality user protection
• Makes different servers available for different activities, such as streaming TV, anti-DDoS or anonymity.
• Support six different devices concurrently
• Features include DNS leak protection and an internet kill switch
• Effective navigation of geoblocks, including Netflix US
• Simple installation and set-up procedure
Visit their site or see their reviews.
While censorship doesn't pose big problems in Ireland, issues around copyright can, and a VPN can help circumnavigate these issues. A VPN also keeps your data secure and protects you from potential cyber threats.
Looking for other great VPNs? Check out our best VPNs for China.