5 Best VPNs for PS4 in 2019 | Ranked By Speed, Safety & Price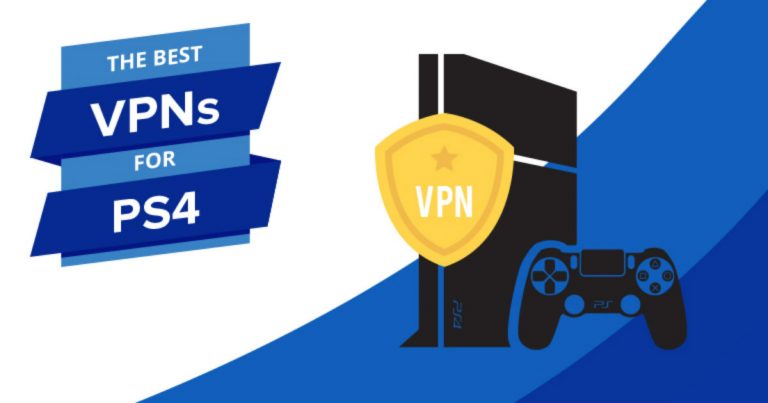 Are you mad about gaming? Using a VPN for your PS4 levels up your gaming experience. A VPN unleashes the full potential of your console, helping you get the best out of your PS4.
Excited to get your hands on the new Call of Duty game or the latest installation of Assassin's Creed? You can also use a VPN to get a game before it's released in your region.
Here we'll explore the benefits of using a high-quality VPN for your PS4, show you what to look for in a VPN, and explain how to set it all up.
So, get ready to unleash your PS4's full potential! Prepare yourself for an improved online gaming experience with faster game speeds, reduced lagging, and access to different gaming regions.
Why You Want a VPN for Your PS4
Using a VPN for your PS4 helps you get the best out of your console.
With a VPN, you can access geo-restricted content. Versions of games as well as downloadable content which are locked to a particular region can be yours with a little help from a VPN. Just connect to a server in that location and you will have the same experience as a gamer from that area.
For example, Japanese and Korean role-playing games (RPGs) become available to other countries months after their release. But with a VPN, you can simply connect to a server in Japan or Korea, and play those games on their initial launch.
Likewise, if you wish to get your hands on a much-awaited game that comes out hours earlier in a different part of the globe, you can change your server location and make your console believe that you are in that area. Gone are the days of Aussie users spoiling American gamers' experience with newly released content!
Since PlayStations have their own browsers, you can also access streaming services through your console. Much like their gaming functions, VPNs allow you to bypass geoblocks and stream content from anywhere in the world.
Besides accessing geo-restricted content, a VPN also helps you stay safe by protecting you from DDoS attacks.
It's no secret that gamers use DDoS attacks to disconnect their opponents from the server to unfairly win the match in a multiplayer game. You can dodge this and get better security through traffic encryption, thanks to a VPN.
Lastly, a VPN fixes the annoying lag experience brought about by internet speeds.
Although VPNs are known for cutting down speeds, certain VPNs for PS4 have dedicated gaming servers, which are solely designed to provide little to no lag during gameplay.
How to Use VPN with PS4
Now that you know what a VPN can do for your PS4, we bet you can't simply wait to try everything out. Setting up a VPN for your console is not as simple as downloading the software and connecting to a server, but it's also not rocket science. All you have to do is follow our handy step-by-step guide.
While there are many ways to get your VPN up and running, the easiest one is to set up your VPN on your wi-fi router. Some providers, such as ExpressVPN, supply routers with pre-installed VPNs, and while it's a more costly option, it certainly saves you plenty of time and automatically connects all your devices that are linked to your home internet.
You can also get a VPN subscription and manually input the VPN details in the settings of your wi-fi router, but the steps vary and depend on the brand of the router and the VPN provider.
You can choose to use a VPN with your PS4 via Mac and via PC. This is especially useful when you don't want your entire household to run through a VPN.
How to Set Up PS4 VPN via Your Mac
Before you set up your VPN, make sure to have a Mac and an Ethernet cable. Check if your Mac also has an Ethernet port and a wi-fi adapter and is compatible with your console.
Download and install your preferred VPN.
Plug the Ethernet cable into the back of your Mac and your PS4.
Go to System Preferences > Sharing. From the left-hand side menu, click Internet Sharing.
From the drop-down menu that says 'Share Your Connection From,' select wi-fi.
Tick Ethernet from the 'to computers using' list.
Check to the left of Internet Sharing to activate the wi-fi sharing between your Mac and your console. Watch out for the green icon that indicates a successful connection.
Open the VPN software you downloaded onto your Mac and connect to a server from the VPN's list of available servers.
On your PS4, go to Settings > Network, Settings > Set Up Internet Connection > Use a LAN Cable and choose the Easy connection method.
Select "Do Not Use a Proxy Server."
If all goes well and smoothly, your PS4 should be connected to the web via VPN! Congratulations! You're now about to enter a whole new level of gameplay!
How to Set Up PS4 VPN via Your PC
Connecting a VPN via PC is the nearly the same as setting it up via Mac, only this method uses the Windows equivalent of Mac's Internet Sharing.
Download and install your chosen VPN service on your PC.
Plug an Ethernet cable at the back of your PC and PS4.
Open Control Panel > Network and Sharing Center. Click Change Adaptor Settings on the window.
Right click your VPN's icon and select Properties.
Open the sharing tab and be sure to select 'Allow other network users to connect through this computer's internet connection.'
Select Home Networking Connection and afterwards, click the 'home internet connection' option from the drop-down menu.
Open your PS4, go to Settings > Network Settings > Set Up Internet Connection > Use a LAN Cable and choose the Easy connection method.
When prompted, select "Do not Use a Proxy Server."
If all goes well and smoothly, your PS4 should be connected to the web via VPN. Let the games begin!
The Best VPNs for PS4
Choosing the right VPN for your PS4 might be tricky, but the general rule is that you want a service with excellent download speeds, unlimited bandwidth, and a zero-logging policy. Here we recommend our top picks for the best VPNs for PS4.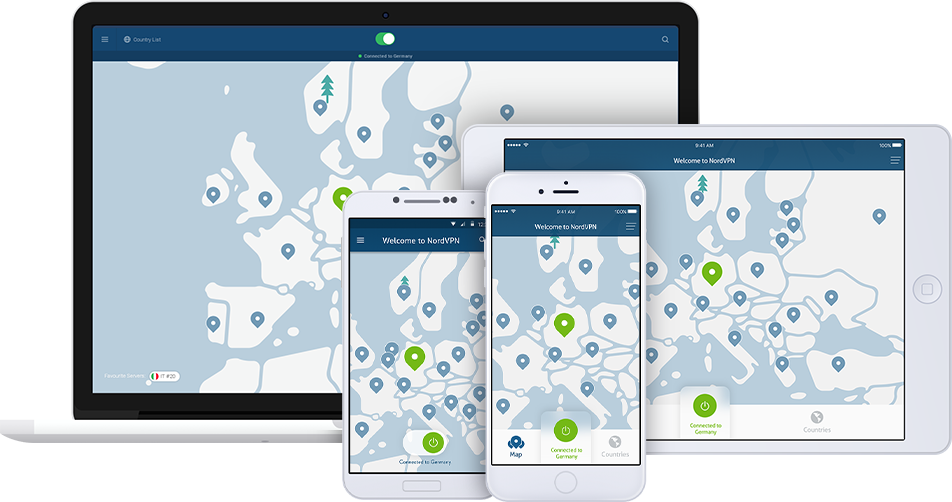 NordVPN's performance as a VPN is nothing short of excellent.
Promising above-average speeds and consistent service, gamers can connect to over 5,000 highly optimized servers across 62 countries. With this extensive server network, you can access unlimited gameplay and digital content from anywhere in the world.
On the security front, this Panama-based provider uses multiple protocols, 256-bit AES encryption, and a few additional benefits such as an automatic kill switch, split tunneling, DNS leak protection, and a no-logs policy. These are sure to defend you from malicious gaming attacks as well as when you key in sensitive information through your console.
The most noteworthy among its security features, however, is its Double VPN technology, which encrypts your web traffic not once, but twice! This adds another layer of protection when browsing the web.
This is why a lot of users trust NordVPN when it comes to internet privacy and bypassing geoblocks.
With NordVPN, you definitely get your money's worth. The company offers a 30-day money-back guarantee as well as a 3-day free trial so that you can test their services before committing to a premium plan.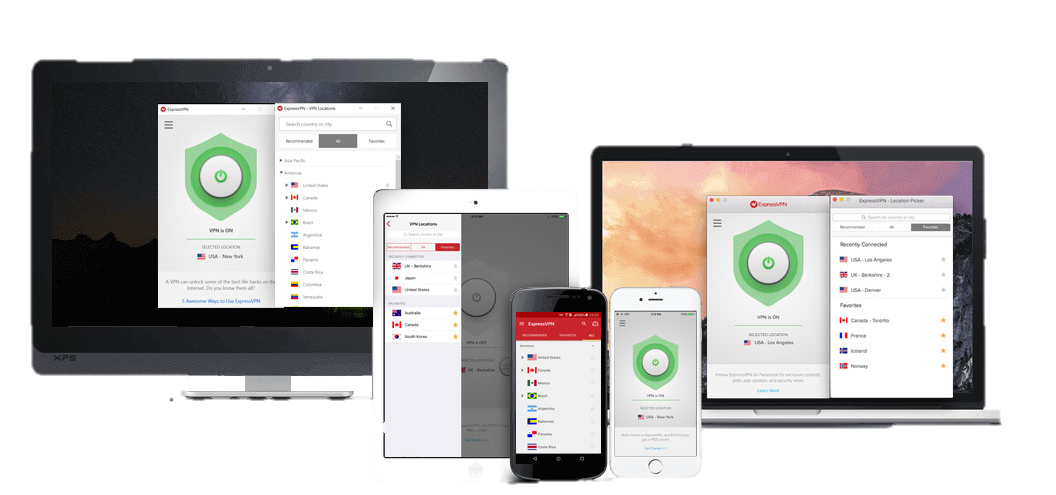 ExpressVPN offers a massive selection of servers to connect to in over 90 countries, giving you an impressive catalog of content to access. All servers are optimized and dedicated to delivering blazing speeds to users.
Besides its huge server selection, ExpressVPN's appeal lies in its security features. This provider offers standard 256-bit encryption, expert-level configurability, and a broad protocol support.
Gamers will be particularly pleased with its Smart DNS Setup, its DDoS protection, and its pre-configured routers, which are easy to set up and use. They save you from the trouble of having to manually connect your console to your VPN, which is good for newbies.
Price plans are not the cheapest on the market, but ExpressVPN's amazing all-around performance is worth every cent. With a 30-day money-back guarantee and reliable 24/7 customer support, it's no wonder this provider remains a trusted service for clients worldwide.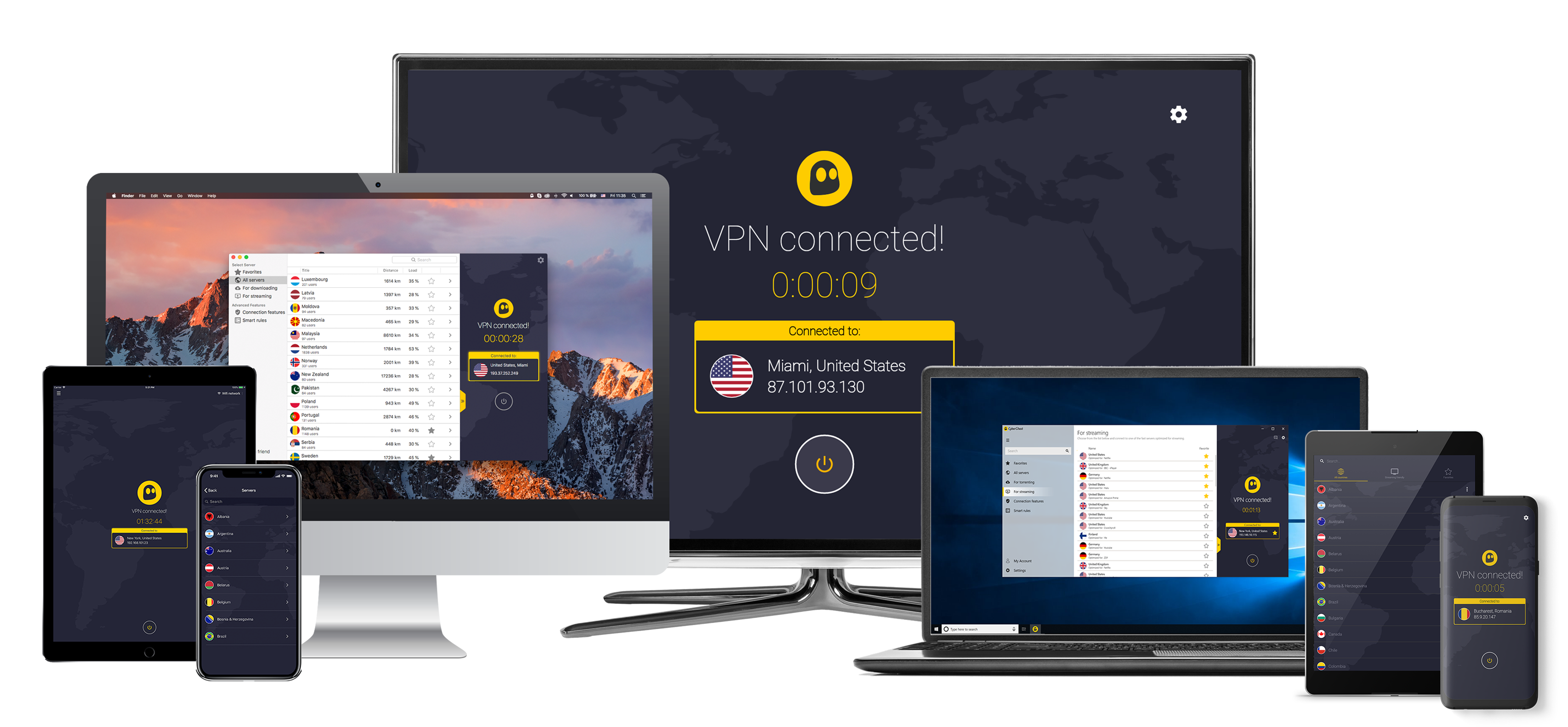 If you really want to transform your console into a powerful media center, then CyberGhost is your best bet.
CyberGhost offers you the chance to enter the internet camouflaged, with its military-grade encryption that masks all incoming and outgoing internet traffic from your device.
This Romania-based provider also boasts the ability to unblock streaming platforms such as Netflix and Amazon Prime. With more than 3,000 servers scattered across the globe, you can stream or access digital content from all over the world to your heart's content.
Best of all, unlike ISPs, CyberGhost does not throttle bandwidth for online gamers. This means more efficient server hops, decrease in ping times, and improved lag.
Additionally, CyberGhost has one of the most user-friendly interfaces in the market, which make it perfect for both VPN beginners and seasoned users. Their website also has informative tutorials that can help you ease into the software, should you encounter any difficulties. All these features and more make it a solid crowd favorite.
CyberGhost's offer a generous 45-day money-back guarantee and a free trial so that you can check them out for yourselves to see what all the fuss is about.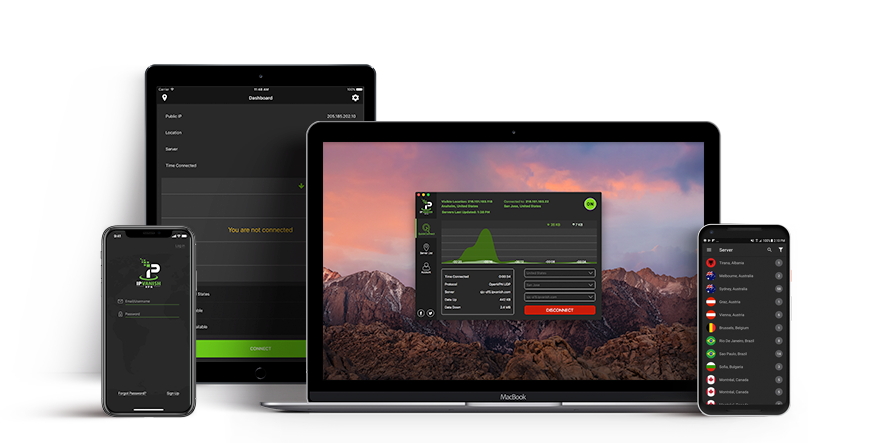 With a huge selection of servers location-wise and quantity-wise, IPVanish deserves a spot as one of the best VPNs for PS4. It has more 1,100+ servers in over 60 countries, which is a solid network, especially if you wish to access digital and gameplay content.
IPVanish does not only have a wide range of servers that can allow you to connect to one with low traffic. It also has gaming-tailored options like being able to sort servers by ping time.
As for security, IPVanish offers 256-bit AES encryption and a zero logs policy. It also supports and covers multiple protocols.
Much like other high-quality VPNs, IPVanish's service may come across as expensive. While there is no free trial option, it offers a week-long money-back guarantee, which is still a short period compared to its competition. Nevertheless, IPVanish delivers, as testified by satisfied users all over the globe.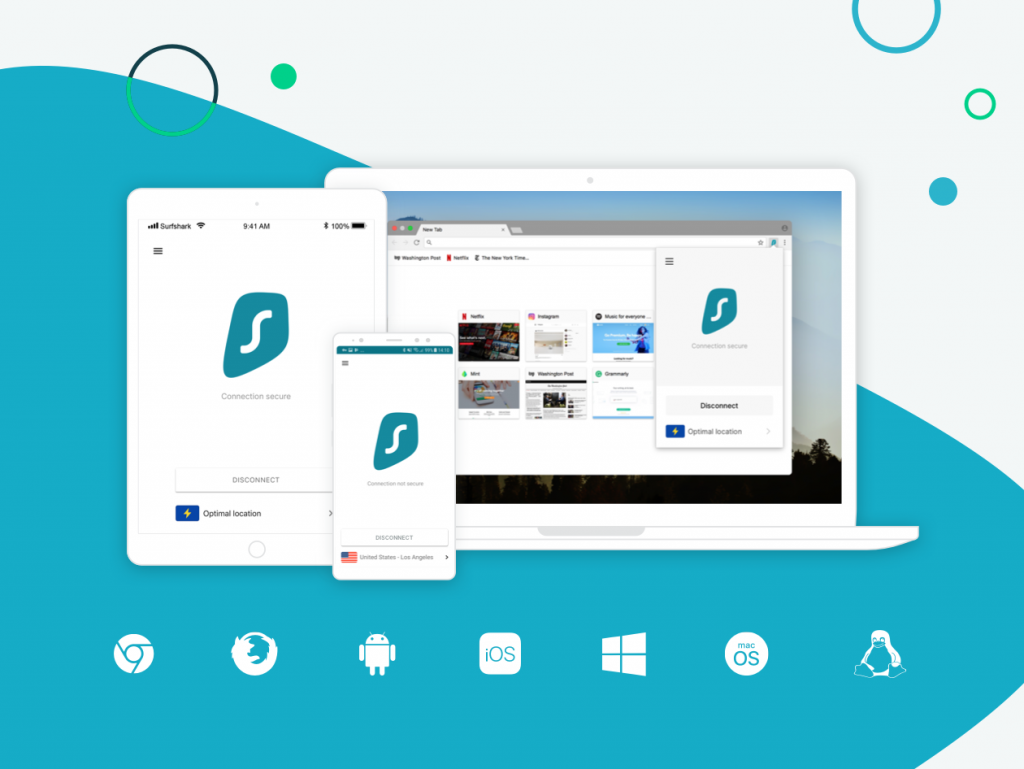 Surfshark is a great choice for gaming, streaming, and browsing.
It offers more than 800 high-speed servers in 50 countries across the world, so you'll have maximum access and minimum lag. Surfshark has apps for most major platforms and useful installation guides to help you use it with your PS4.
The service also offers unlimited device connections, as well as a no-logs policy, budget-friendly plans, and exceptional security measures. It's a great way to protect yourself while you play.
You can learn more by reading real user reviews or test it out for yourself with its 30-day money-back guarantee.
Summary and Further Reading
You can enhance your gameplay with a good VPN. Make sure that the VPN offers high speed, unlimited bandwidth, and a tight security system that allows you to game anonymously and protect yourself from DDoS attacks. An extensive server network is also a bonus, so that the fun doesn't stop with an improved gaming experience.
Although it presents many great perks for gamers, a VPN is not limited to leveling up your gaming experience.
VPNs are for everyone who's online and wishes to browse the internet freely and safely.
Save money with the Best Deals on Top VPNs.
Not sold on NordVPN? Learn how to get a free trial to test it out.
Learn all the essentials of VPN use with our Guide for VPN Beginners.