The Best VPNs for PS4 in 2018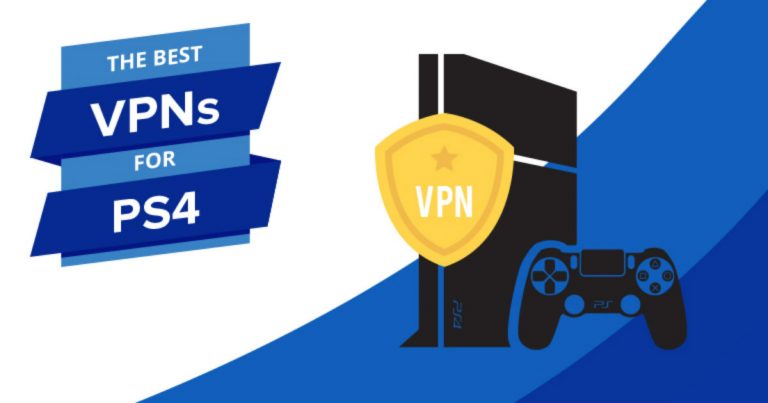 Whether you want some open world action of Horizon Zero Dawn or fighting fun with different players in Injustice 2, PS4 has something to satisfy all trigger fingers. It is the best-selling gaming console in the world and offers a large library of blockbusters. If you're going to connect online with it (and you are), it's a good idea to use a VPN.
Why you need a VPN with PS4
You want to make complete use of your PS4
You might have bought a PS4 to play all the latest games, but there is no point limiting your device to that. You can also watch streaming videos on PS4, access Netflix on it, get instant access to movies and TV shows and even use it to stream music from your laptop.
While these are really cool features, they make the PS4 more vulnerable to online threats. Since it connects to the internet, make sure you create a secure connection through a VPN so your data can stay safe.
You want to access geo-restricted content
PS4 games are generally not location-restricted. However, the downloadable content must match the game's region, and software makers have the rights to geo-restrict their games.
Fortunately, there are not many games that are geo-restricted, however, if you intend to watch the best US content on Netflix or Hulu, then you need a VPN. With the help of a US based IP, you can access the full content of these applications and enjoy the TV shows and movies around the world.
You want to stay safe
When you connect your PS4 to the internet, there is a lot of traffic traveling in and out of your device. It is easy for hackers to steal or change your data.
In August 2017, a group of hackers broke into the PlayStation network and stole important user data. The truth is, PlayStation does not exactly have a stellar reputation when it comes to data protection.
If you want your data to stay safe when you play games or watch TV on your PS4, you need to use a VPN. It will encrypt your data packets and ensure that they are safe from hackers.
What are the best VPNs for PS4?
The VPNs mentioned here will keep your data safe while letting you access geo-restricted content.

Why you should use a VPN
While some gamers avoid a VPN thinking that it will cause a lag in their gaming, it's not always true. While the extra encryption might slow down your connection, there are some rare occasions where it can actually speed up your connection because it prevents throttling.
VPNs from good companies will offer you complete security along with blazing fast speeds to make sure you can have a seamless gaming and TV watching experience.
It's possible to set up a VPN on your PS4 but to make things easier, you can set it up on your router. This way, you will be able to connect multiple devices at once.
There are some games that are released first in a specific country and then in the other parts of the world. If you don't want to wait for weeks or maybe months for the release of a game, you can hide behind the IP of that specific country, so you can get first dibs on that long-awaited game.
A closer look at two of our most recommended VPNs:
Nord offers super-fast speeds

Automatic kill switch ensures that your IP stays hidden even if the VPN connection drops.

Offers a 30-day money back guarantee, so you can try it risk-free.

24/7 customer support
Ultra-fast servers for a seamless game-playing experience.

Offers high encryption and security

Provides unlimited bandwidth for unrestrained gaming fun.

Installs easily on your router, allowing you to connect to several devices and play with friends.

Excellent customer support available round the clock.
Enhance your gaming experience by using a high-speed VPN. And, if you want to have non-stop gaming fun with your friends, make sure the VPN also offers unlimited bandwidth.
Looking for VPNs for other media outlets? check out our best VPNs for Smart TV.
If you'd rather look at VPNs that keep no-logs and offer higher security, click here.