2018's Best VPNs for the UK – Fastest & Cheapest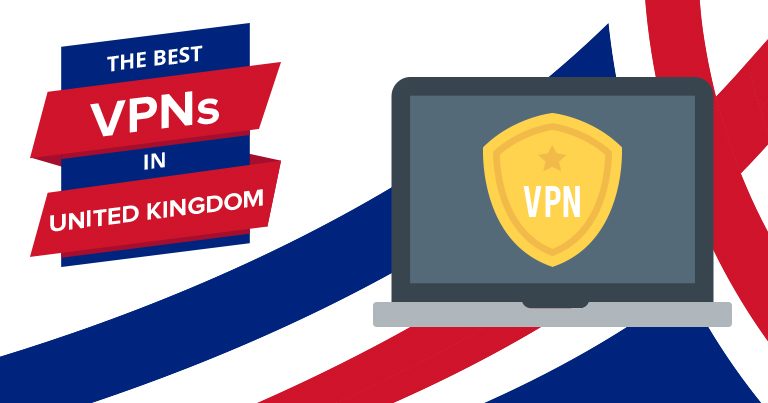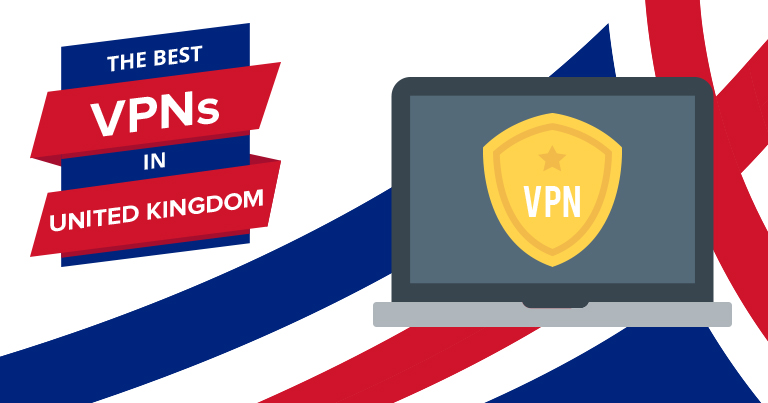 Why do you want a VPN in the UK?
Watch BBC for free
The UK is renowned for its high-quality TV service, with the BBC leading the way in terms of international standards. Another great benefit of watching the BBC channels is the lack of advertising which is a nice surprise for many visiting the UK. A definite one to watch is Doctor Who, the longest-running sci-fi television show in the world, while Sherlock is so quintessentially English, it's worth a look as well. British TV also broadcasts a wide range of comedy, documentary series and reality TV shows.
Access blocked content
Rather surprisingly, the UK has the most stringent censorship and government surveillance regimes in the western world. If you are wary of surveillance over your online activities and want to access websites censored on copyright grounds, you need to consider using a good VPN for the UK. A reliable VPN will also mean you can access streaming sites situated in other countries which often have geographical restrictions on their access. Netflix US is notoriously problematic to access even with a middle-of-the-road VPN, while Australia's Stan is also pretty difficult to get into unless you are using a recommended VPN service.
Maintain a secure and private connection
When looking for a VPN for the UK, it is important to choose a VPN service that is not only located in the UK but outside of the Five Eyes and Fourteen Eyes countries that have equally pervasive government surveillance. Good locations include Switzerland, Romania and Netherlands as they are close enough to the UK and will therefore not slow down your internet connection speeds. UK citizens abroad looking to stay updated with UK entertainment may be unable to access favorites such as Channel 4, BBC One, ITV1 and BBC iPlayer but these can be easily unblocked with a VPN.
These VPNs are the best ones for what you're looking for:
All VPNs here have servers in the UK and every major country, are fast and reliable, and do not maintain logs.
Why You Should Use a VPN
A VPN enables you to connect to the internet using that encrypt all data accessed through any of your devices i.e. phone, tablet or computer, enabling you to evade censorship, geo-spoof blocked sites, undertake P2P downloading safely and use Wi-Fi hotspots without worrying about hackers.
If you are in the UK, you particularly need a VPN for several reasons. First, the IPA allows the government to snoop on anyone's text messages, emails, phone calls and online activities. A VPN will provide privacy by obscuring your internet activities from your ISP and therefore from the government.
In the UK, you risk a ten-year jail sentence if you are caught engaging in peer to peer downloading. Existing laws strictly censor content that seems to infringe copyright. If you wish to evade this type of censorship, a strong, reliable VPN is a must-have
Another reason why you may need a VPN in the UK is to access the full US Netflix catalogue or to watch shows in other parts of the world. Although Netflix has started to crackdown on VPNs, many of the best VPN services are finding ways to get around this problem so users can still access US Netflix.
These are the UK's Most Popular TV Stations to Watch with a VPN
BBC One, ITV, BBC Two, Channel 4, Channel 5, ITV2
A closer look at two of our most recommended VPNs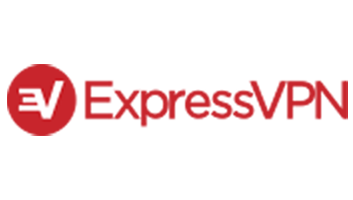 • Has servers all over the world, including five in the UK
• Excellent customer support
• Top of the range encryption
• Competitive speeds and stable connectivity
• Easily accesses US sites such as Netflix and Hulu
Visit their site or see their reviews.
• Offers an abundance of servers in the UK and other countries nearby, including several specified P2P servers
• Competitive pricing plans available
• Allows up to six simultaneous connections
• Kill switch with customizable options
• User-friendly interface with multiple features
Visit their site or see their reviews.
If you want to avoid the UK's rather draconian internet policies, then a reliable VPN is a must. A VPN can also provide high-speed streaming options as well as military-grade encryption.
Traveling to other parts of the world? Check out our best VPNs for China, and be sure to look at our VPN deals.