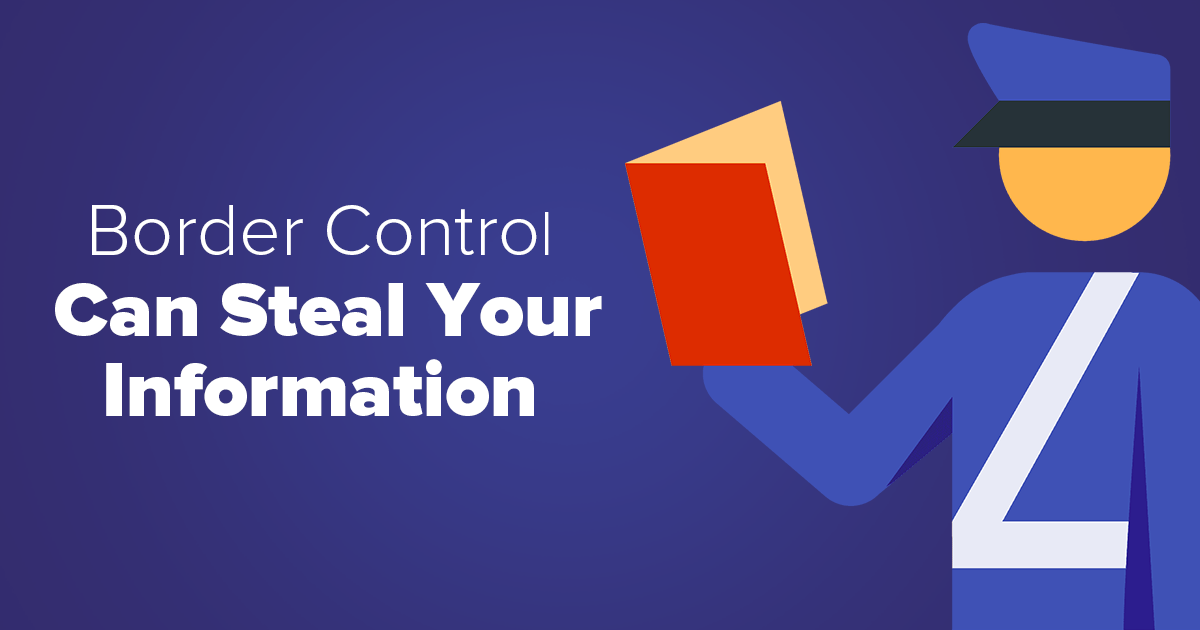 Border Control Can Steal Your Information: Here's How
There's no denying the fact we live in turbulent times.
The surge in terrorism and cyberattacks, among other reasons, has led border authorities around the world to keep much tighter control over ports of entry.
While border control is necessary, it's definitely a nuisance. Even more so, it's not just walking through security and X-raying your bags – border control can gain access to your laptop and other digital devices.
Just like border control can confiscate any material that doesn't match regulations, they can confiscate your electronics.
This means your data and passwords can be stolen.
However, taking the appropriate measures and coming prepared can make a huge difference at the border. We've listed some steps you can take to minimize and avoid any unnecessary scrutiny. Get yourself up to speed before your next trip!
Border Control and Your Privacy: What to Expect
There's a lot of ambiguity surrounding border checks and their power over your information. The main issue stems from the legal definition of digital devices.
Border control in the U.S.
In the United States, your laptop or phone isn't much different from your suitcase or handbag.
Just as you can be asked to provide your luggage for inspection, border control may be suspicious of the contents in your digital devices. Only, they won't be going through your underwear and cosmetics.
Instead, they will demand your passwords and social media accounts.
Whether this is an oversight or a purposeful loophole, authorities can take your information, copy it, and review it extensively. What happens with your data after the fact is anyone's guess!
It gets worse. There is a legal rule exempting US border searches from the 4th Amendment, meaning the searches cannot be deemed unreasonable under any circumstances.
In other words, anyone can be checked on an agent's whim. This rule isn't limited to the immediate borders, either — it remains in force up to 100 miles within the country, also known as the "border zone."
So, if for any reason TSA decides to inspect you, your information and data are at risk.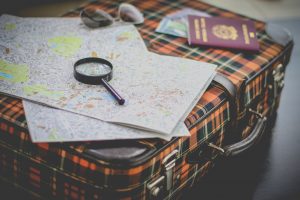 Border control in the UK:
Providing a solid reason for a border check is seldom required, especially in the UK. Since 2000, border staff can seize and keep the information on your devices for as long as they consider necessary, as per the Terrorism Acts.
This includes your media, contacts, call history, and correspondences — and "reasonable suspicion" isn't even a prerequisite.
The result?
Tens of thousands are subjected to border searches every year. Their devices are inspected, and their information is retained by authorities.
Border control in Canada and Australia:
While they might seem friendly, Canada's border control is pretty strict.
The Canada Border Service Agency (CBSA) can ask for your digital possessions, as well as passwords, under the Customs Act.
Here's the good news:
While a warrant isn't necessary, the CBSA policy explicitly states that such searches should only be conducted if there are enough implications for "evidence of contravention". Furthermore, they can only examine whatever is stored on the device without delving into sensitive details of your personal life.
In Australia, not only can your electronic devices be seized and examined warrant-free, but this power can be exercised without meeting any requirements or thresholds.
The Australian Customs Act provides the legal framework for border searches, but agents can end up with your devices despite it, thanks to counter-terrorism laws.
What's worse, suspects may not even be informed of the law they're allegedly breaking, and device data can be handed to external agencies.
The cherry on top?
Irrelevant information must be deleted, but the border patrol service isn't required to ask external agencies to do so.
Oh, one more thing if you're planning a trip to Australia — it may sound ridiculous, but you must declare any pornographic materials you are carrying with you, including homemade films.
If this isn't an intrusion on personal privacy, then we don't know what is.
Steps to Protect Yourself and Your Information
No matter how informed you are, border authorities will always have the upper hand. Regardless, knowing what can be asked of you and how to carry yourself during a check all go a long way towards preserving your internet security.
Here's what you can do:
1. Use a VPN.
Using a reliable VPN is a good way to encrypt your traffic and keep your dealings on the Internet safe from prying eyes, whether it's border control or malicious hackers.
While it won't make you immune to border checks, a VPN can help minimize the scrutiny your devices undergo by offering an extra layer of privacy.
2. Know your rights.
Border agents may appear to have almost unlimited freedom, but you are still protected to some extent by the law. For example, US customs must comply with the 1st, 5th, and 14th Amendments. In the UK, your messages can be obtained, but their contents remain off-limits.
The bottom line — wherever you're headed, border control will need to abide by your rights. It's imperative to know what they are and exercise them.
3. Don't make a scene.
When push comes to shove, comply with the agent's demands, assuming they're appropriate. Nobody likes sharing their passwords and practically assisting in a breach of their own privacy. However, refusing to cooperate can land you in an even bigger mess. Unfavorable outcomes may range from seizure of your devices and hefty fines to denial of entry and even detainment for further questioning.
In short — don't let emotions get the best of you and keep your cool. Instead of having to think of solutions on the spot, come prepared. But how?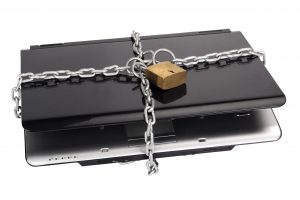 4. Minimize exposure of your valuable information.
Remember — border authorities can't take data that isn't readily available in the first place.
Best case scenario? Don't carry a device at all.
We realize this is impossible in a variety of situations, so here's another thing you can do: make sure the devices you take with you have small amounts of sensitive data. If you frequently find yourself at the border, it's a great idea to keep separate laptops and phones for traveling.
5. Turn off your social media.
Social media accounts are also honeypots for those interested in your personal info. During your trips, make sure your devices aren't linked to any social media. Otherwise, you may have to provide your credentials during a border check.
6. Don't leave a digital footprint.
Simply put, your digital footprint is the trail you leave on the Internet. Border agents can trace your online activity and store it under the pretext of information relevant to the search.
Final Words
Border checks are necessary — however, the unfortunate reality is law-abiding travelers are often the ones to draw the short end of the stick. Make sure you know your rights, use a VPN, and do everything in your power to curtail the intrusions on your personal info at the border.