How to Close a PureVPN Account and Get Refunded
Though PureVPN is warmly recommended by our readers, you may discover overtime that a different VPN service suits you better. If that is the case, don't pay for a service you won't use. Here's a quick and easy guide to show you how to cancel your PureVPN subscription and get refunded.   Share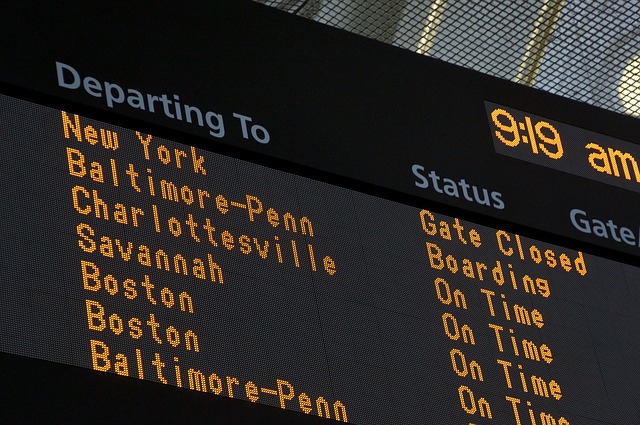 PureVPN offers a 31-day money-back guarantee. We put the service's refund policy to the test and found that even though we purchased PureVPN's cheapest plan, we received a full refund.
If like us, you found that PureVPN didn't offer the speeds, security, and unblocking you're looking for, we recommend NordVPN instead. It's fast, unblocks 400+ streaming services, and works reliably in China. Best of all, you can try it for free for a month!
How to Cancel PureVPN: Quick Guide
Go to PureVPN and open the Live Chat support option.
Request a cancellation and refund.
Provide your reason for canceling and your email address.
Cancel any payments with your payment provider.
Canceling PureVPN in 5 Easy Steps
You can't cancel your PureVPN subscription yourself, you will have to contact the service's Live Chat to do that for you. However, after that, the whole process is relatively quick and simple.
Here's how to do it in five easy steps:
Step 1
Open Live Chat and ask your Support Agent how to cancel your account and get your money back.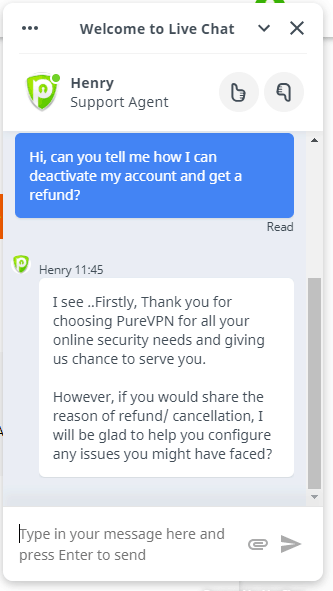 Step 2
The Support Agent will ask why you want to close your account so you'll need to give them a reason you want to cancel.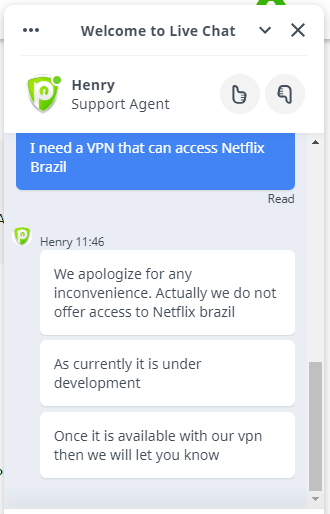 Step 3
When prompted, provide the email address you used to set up your PureVPN account.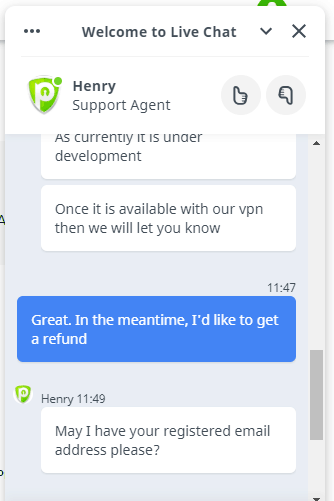 Step 4
The Support Agent should now have everything they need to cancel your subscription. They will confirm that your refund has been processed and let you know that it should be with you within 5-7 working days.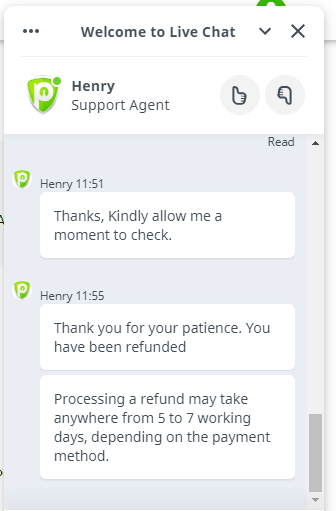 Step 5
Lastly, you will receive a confirmation email when your refund comes through. Although the Support Agent told us this could take 5-7 working days, we actually received our money back within minutes.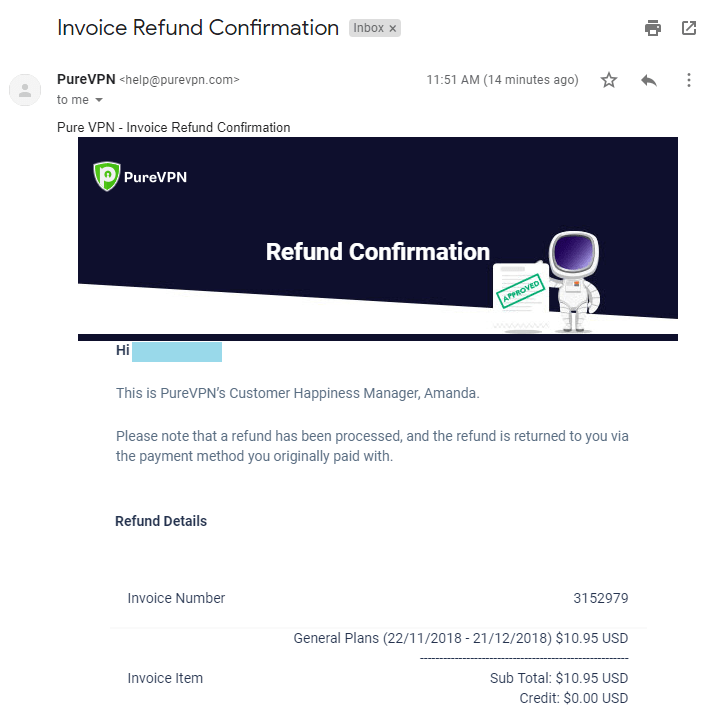 Time for a New VPN
Though PureVPN might not have guaranteed a reliable connection or been able to unblock the content you wanted to access, you're bound to miss the peace of mind its security features provided. Make sure you stay protected by switching to a different VPN right away.
I Canceled My Subscription – Now What?
PureVPN might offer excellent security but you need a service that can bypass censorship and unblock geo-restrictions on all the content you want to access.
NordVPN can do all of that and more.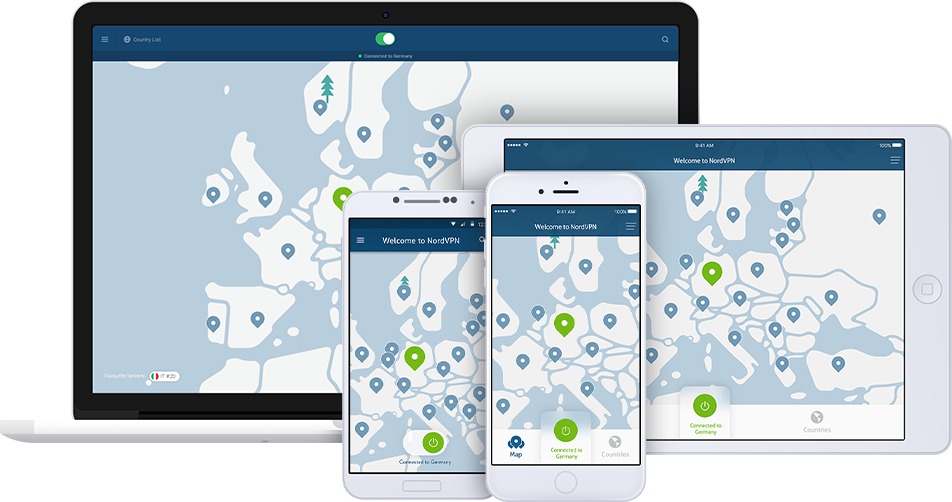 Like PureVPN, NordVPN offers fantastic security and privacy as you browse, with military-grade encryption, double VPN, and innovative CyberSec software to automatically block any cyber threats like malware or unwanted adverts.
Unlike PureVPN, NordVPN is able to bypass the strict geo-blocking and anti-VPN software on all your favorite streaming sites including Netflix US, HBO Go, and BBC iPlayer. NordVPN also works in China.
If you want to test out this highly-recommended VPN for yourself, you can enjoy a month-long trial with NordVPN's 30-day money-back guarantee. There's no risk involved; if you don't like the service you can just follow our guide to closing your NordVPN account and getting your money back.
Or, if you're not sure it's for you, browse our rundown of the other best VPNs that work in China.
Confused about how to tell which service is best for you at all? We can help you out with our guide to choosing the best VPN to suit your needs.