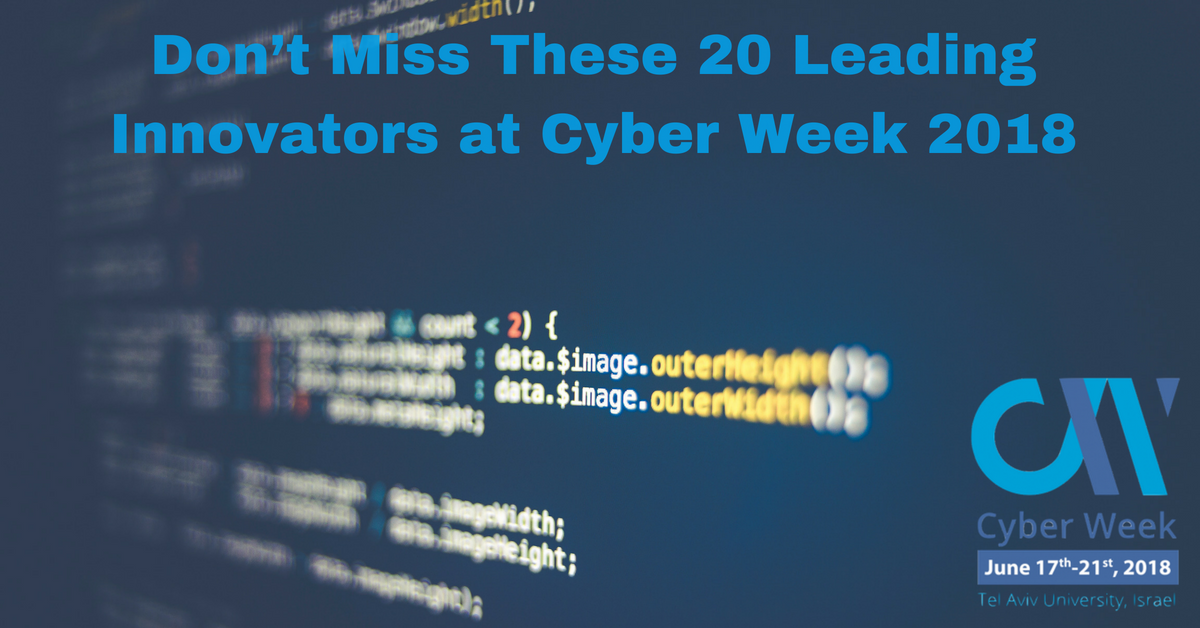 Don't Miss These 20 Leading Innovators at Cyber Week 2018
The biggest names in cybersecurity are getting together in Tel Aviv, Israel from June 17th - June 22nd at the Tel Aviv University.
Cyber Week has grown into one of the top annual cybersecurity events in the world. The conference will bring together experts from over 60 countries and will include over 50 panels, workshops, round tables, competitions and more. They are expecting a record number of attendees for this years event.
Cyber Week has a jam packed agenda with over 250 speakers scheduled throughout the week. We've ed 20 innovative presenters/companies that contain a mix of young start-ups and established cybersecurity companies.
20 Presentations you won't want to miss at Cyber Week 2018
1. Chris Young, CEO of McAfee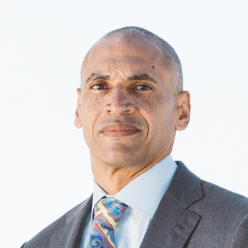 Chris Young is one of the most recognized and respected voices in the cybersecurity field. As CEO of McAfee, he oversees the protection of mission-critical systems and data for 90% of Fortune 100 companies and over two-thirds of the Global 2000 companies.
Young also helped establish the Cyber Threat Alliance, a non-profit agency that shares threat intelligence information among its members to help prevent large scale cyber attacks.
Young will be presenting in the Main Plenary on Wednesday, June 20th. He will take part in a discussion titled "Begin with the End in Mind: Solutions Before Problems" and is scheduled to speak at approximately 9:40 AM.
2. Rick Echevarria, Vice President and General Manager of Intel Platforms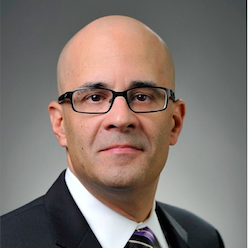 Rick Echevarria has been at Intel for over 20 years and is currently serving as the the Vice President and General Manager of Intel Platforms Security Division.
He is currently leading the company's efforts to improve their security on everything from edge to cloud. Once these improvements are brought to market their enhancements will be felt on everything from an encrypted and secure cloud to autonomous vehicles and blockchain.
You can hear Echevarria in two panels at Cyber Week; Blockchain: the New Age (Thursday June 21 at 3:35) and the Main Plenary (Wednesday June 20 at 10:50)
3. Michael DeCesare, President and CEO of ForeScout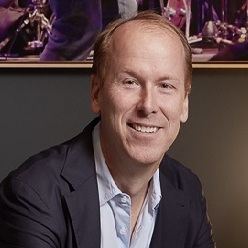 Michael DeCesare is the President and CEO of ForeScout. In a relatively short time he has helped turn them into a leader in the cybersecurity space. Under his leadership, ForeScout has helped over 2,700 companies worldwide implement a heterogeneous security solution that can help neutralize cyber attacks from a range of devices including IoT, mobile, laptops, and any other device that can connect to your network.
Prior to joining ForeScout, DeCesare was the President of Intel Security and Executive Vice President of Worldwide Sales at McAfee. You can hear DeCesare on the morning of June 20th as he takes part in a panel discussion in the Main Plenary at approximately 9:40 am.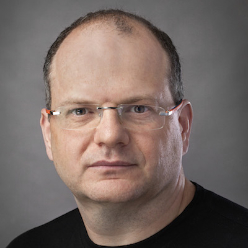 Gil Shwed is regarded as the primary inventor of the modern firewall. He has also authored several tech patents and been awarded an honorary doctorate from several Israeli universities.
He founded Check Point Software Technologies LTD in 1993 and the company has become one of largest cybersecurity firms in the world. Check Point has developed several solutions that protect their customers from a wide range of cyber attacks.
Shwed is scheduled to speak on a panel in the Main Plenary on Wednesday June 20th, titled "A Security Roadmap for AI" beginning at 10:50.
5. Steve Bassi, CEO of PolySwarm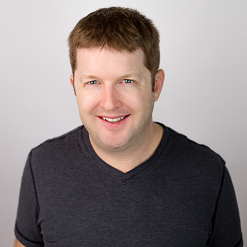 Steve Bassi has been an innovator in the cybersecurity field for his entire professional career. Prior to opening PolySwarm, Bassi founded an information security firm called Narf Industries that worked with DARPA (a government agency responsible for advancing military technologies for the US Department of Defense) and several fortune 500 companies.
PolySwarm has developed the next generation of anti virus software. Using blockchain technology, they have built the first decentralized antivirus marketplace that connects the best anti malware experts around the world to detect and neutralize cyber threats.
Bassi will speaking on Thursday June 21 in the Blockchain: The New Digital Age session and taking part in a panel titled "Unblockable Chains - Is Blockchain the Ultimate Malicious Infrastructure?" which begins at 5:00.
6. Dr. Hugh Thompson, CTO of NortonLIfeLock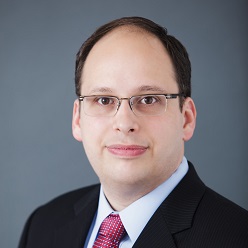 Dr. Hugh Thompson is one of the leading cybersecurity experts in the world. He has co-authored four books, published more than 80 academic articles, been featured on the BBC, CNN, Financial Times, Forbes, The Wall Street Journal, and was named one of the "Top 5 Most Influential Thinkers in IT Security" by SC Magazine in 2006.
He is currently the Chief Technical Officer at NortonLIfeLock, one of the leading companies in the field of cybersecurity. His responsibilities include guiding the researchers and architects as they develop next generation protection from cyber attacks.
Dr. Thompson will speaking in the Main Plenary on Thursday June 21st, but the specifics have not been released yet.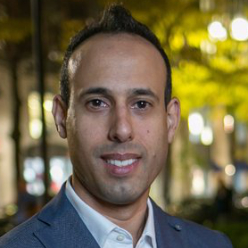 Lior Div began his career in cybersecurity in the Israeli army as a member of the elite Unit 8200, a cyber intelligence unit. During his six years in Unit 8200 he was the cyber commander and orchestrated some of the biggest cyber campaigns against cyber crime groups and nations. For his actions, Div received the Medal of Honor.
After leaving the Israeli Army, Div co-founded Cybereason and has turned it into a very successful cybersecurity company. Over the past year, Cybereason has more than tripled in size with nearly 400 employees employees worldwide.
Div will be giving a presentation at the Main Plenary on Wednesday June 20th as a part of the "Think Big! Securing the World" panel which will begin at 1:30.
8. Karen Eldor, VP of Product Management for CyberArk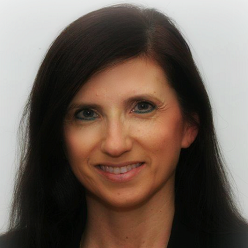 With over 20 years experience in IT and information system analysis, Karen Eldor is widely respected in her field. She began her career in the Israeli Army Operation Division where she managed development teams and led system analysis of widely deployed systems.
Since moving to the private sector, Eldor has become the VP of product management at CyberArk. She has focused on turning CyberArk into a leading cybersecurity firm, specifically with regards to tech that is related to cloud migration and DevOps.  
Eldor will be taking part in the "Where are we going? The Future of Cybersecurity" panel in the Main Plenary on Wednesday June 20th at 2:40
9. Nadav Zafrir, CEO of Team8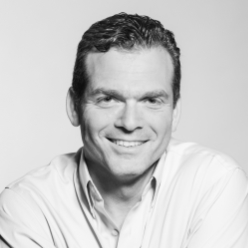 Nadav Zafrir is the co-founder and CEO of Team8, one of the leading cybersecurity focused VC's in Israel. Zafrir got his start in the Israeli Army's elite Unit 8200 and eventually became the commander of the unit. The Unit 8200 has become an incubator for the well-known Israeli hi-tech sector.
Team8 is built with some of the most brilliant tech minds in Israel and they can identify the companies that, with the right funding, can build software to prevent cyber crime or enhance cybersecurity.
Zafrir is scheduled to speak at the Main Plenary on Thursday June 21st, although the details have yet to be released.
10. Russ Dietz, Chief Security Officer for GE Digital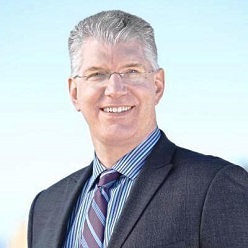 Russ Dietz has been working in the tech and security sector for over 30 years. He has been a successful CTO for multiple high tech companies. One of his main areas of expertise is in the field of cloud computing and virtualization security solution where he is seen an innovator and visionary.
Dietz is currently the Chief Security Officer for GE Digital and the General Manager of the Industrial Internet Cybersecurity Center of Excellence. He is leading GE Digital into the future with a strong focus on cybersecurity strategy, vision, and execution.
While at Cyber Week, Dietz will take part of two sessions; Blockchain: The New Digital Age (Unblockable Chains - Is Blockchain the Ultimate Malicious Infrastructure?)  and The CISCO Summit (Industry & Critical infrastructure panel).
11. Ofer Israeli, Co-Founder and CEO of Illusive Networks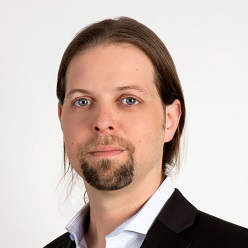 Ofer Israeli is one of the pioneers of deception based cybersecurity. Before starting up Illusive Networks, Israeli worked at Check Point Software Technologies where he managed development teams from all over the world.
Illusive Networks has developed a platform that will allow the user to take the first step in preventing a cyber attack before it happens.   
Ofer will be taking part in the UK -Israel Roundtable on Tuesday June 19th starting at 2:00.
12. Tony Velleca, CEO of CyberProof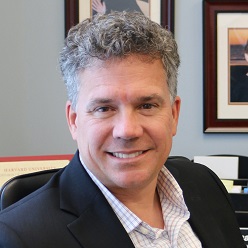 Tony Velleca is the Chief Information Security Officer at UST Global and the CEO CyberProof, a UST Company. Velleca is a cyber solutions innovator and visionary and is the driving force behind their rapid ascension in the cyber arena.
CyberProof helps their clients increase their cyber resiliency through different services that are geared for the client specific needs. Velleca will take part in a panel on The CISO Summit on Monday June 18th titled "Commercial & Services Panel".
13. Dave Weinstein, VP of Threat Research at Claroty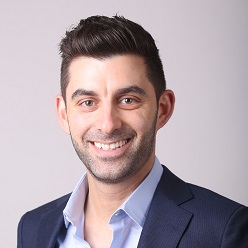 Dave Weinstein has built his career in the cyber tech field. He started out at the U.S. Cyber Command and from there became the CTO for the state of New Jersey. He is currently the Vice President of Threat Research for Claroty.
Claroty provides comprehensive cybersecurity protection for their clients. With tools to protect, control, detect, and respond they make sure to cover all the bases and secure their clients data.
Weinstein will be attending the Critical Infrastructure: Protection and Resilience session on Wednesday June 20th and taking part in the Panel Discussion.
14. Sergey Shykevich, Threat Intelligence Team at Q6 Cyber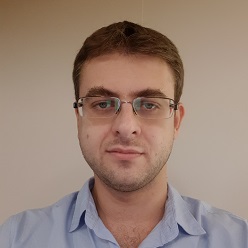 Sergey Shykevich is an experienced cyber threat intelligence specialist. He spent over a decade in both the Israeli Army Intelligence Forces as well as working in the private sector as tactical and strategic threat analyst. He is currently the manager of the Cyber Threat Intelligence team at Q6 Cyber.
Q6 is one of the leading cybersecurity firms in the world as they have several customizable cybersecurity solutions for their clients. Their tools excel in monitoring the "Digital Underground" also known as the Dark Web, to recognize new threats and learn how to defeat them before it's too late.
Shykevich will be taking part in the FraudCON 2.0 on Tuesday June 19th and giving a presentation titled "Behind the Scenes of the Ransomware Industry" at 12:45.
15. Eitan Satmary, Cyber and Information Security Manager at Wix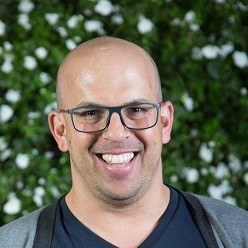 Eitan Satmary has over 15 years experience in the cybersecurity sector. Satmary has given lectures on cybersecurity around the globe as well as acted as an adviser for several hi-tech startups. He is currently the  Cyber and Information Security Manager at Wix.
Wix is a DIY website builder with an intuitive drag & drop editor. With everything from blogs to e-commerce sites, staying on top of any cybersecurity threat is a crucial for their continued success.
He will be moderating the Vendors Panel during the Cloud Day session on Monday June 18th.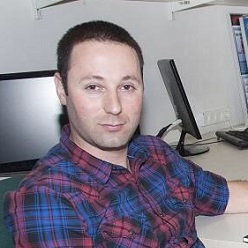 Nadav Costa began working with cognitive vehicles in 2014 while at GM. From there he went to Thomson Reuters where he worked as a researcher in applying Machine and deep learning techniques for NLP domain problems. His current position is the Head of Data Science at SafeRide Technologies where he manages a team working on AI solutions to improve the cybersecurity of connected cars.  
SafeRide is developing a cybersecurity solution that protects both private and commercial cars from hackers.
Costa will be taking part in two sessions. AI- Disruption is Coming and Speed of Light - Moving Transportation to Cyberspace.
17. Marcel Wendt, CTO and Founder of Digidentity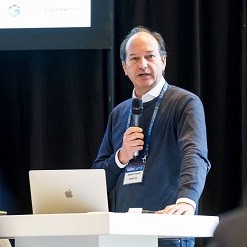 Marcel Wendt is the founder and CTO of Digidentity, a company that specializes in protecting a person's digital identity. He has worked on projects around the globe as well as consulted with government agencies with regard to digital identities.
Under Wendt leadership, Digidentity has developed several technological breakthroughs including eSGNG, a way for clients to digitally sign documents on thier smartphones and tablets.
Wendt will be presenting in the BISC 2018 session on Tuesday June 19th with the panel titled "High Assurance Identity Transactions" at  11:10
18. Dr. Amir Konigsberg, CEO and Co-founder of Twiggle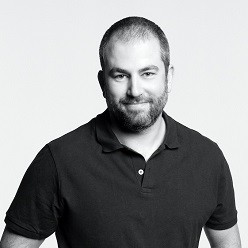 Dr Amir Konigsberg received his PhD from Hebrew University and Princeton in Rationality and Interactive Decision Making. Before he founded Twiggle, Konigsberg worked on autonomous cars at General Motors and was one of the original members of Google's Israel office.
Twiggle has developed an AI search engine for e-commerce sites that improve a users online shopping experience. Konigsberg holds nearly 30 patents and has been published in numerous academic publications.
He will be giving a presentation titled "Knowledge and the Future of Search" in the AI - Disruption is Coming session at 1:05 on Tuesday June 19th.
19. Fred Trotter, Founder and CTO of CareSet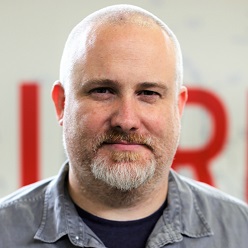 Fred Trotter has improved the cybersecurity in the health industry. He co-authored Hacking Healthcare, a book that provides a guide on how to improve the IT practices for doctors and hospitals.  
He is currently the CTO at CareSet Systems where he works on developing tools to protect the privacy of Medicaid/Medicare beneficiaries while at the same time tracking the patient's progress and finding them the right medications at the lowest cost.
Trotter will be taking part in the CyberCure session but the agenda has yet to be released.
20. Andrey Eidelman,  Security Architect for Gett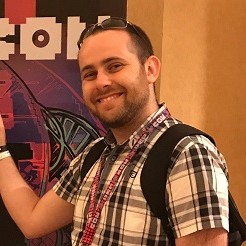 Andrey Eidelman has nearly a decade of experience in the security industry and is currently the Security Architect at Gett. He manages the Systems Development Life Cycle (SDLC), secure development and security awareness on the R&D team.
Gett has revolutionized the way we take taxis and ride share in over 100 cities around the world.
Eidelman will take part in the Japan-Israel panel that is focusing on the Japanese cyber market.
Where is Cyber Week Taking Place?
Cyber Week will be taking place in the The Blavatnik Interdisciplinary Cyber Research Center at the Tel Aviv University from June 17th – June 22nd. You can find out all the detailed information and see the complete agenda on their website.