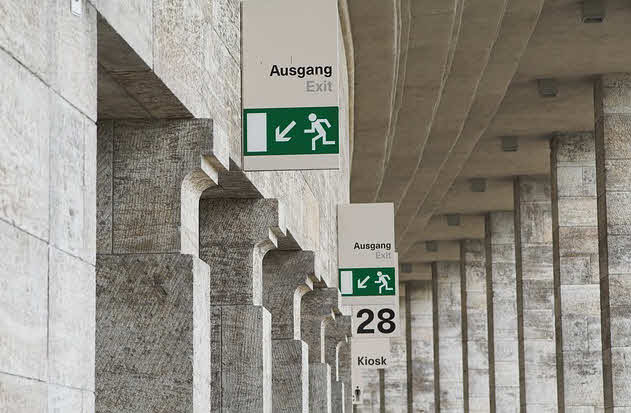 Why Intelligence is the Key to Securing Your Brand
Amir Ofek came from the renowned 8200 unit in the IDF, where he served for 5 years as the head of a large department, and led courses on IT and information security. After leaving the army, Amir held several executive roles in large high tech companies in Israel. As part of his career path, Amir turned to venture capital where he identified the potential in CyberInt. Following the investment he was involved with the company as a board director, taking up the role of CEO 12 months ago. In this interview he explains why going beyond the perimeter and gathering intelligence is the way forward for protecting your brand. Share
Of all other fields, why did you decide to invest in a cyber security venture?
When I joined forces with my partner, Dov Brahav, we were looking for a promising investment together. We both agreed that cyber was an interesting field to dive into, especially in Israel, which is a startup nation with many exciting innovations constantly being developed. We began researching the industry, aiming not for a niche product but a foundation that can become the next Amdocs or IBM. CyberInt had the right mix of great technology, amazing people, and above all, a robust comprehensive solution with the potential to become a global industry leader.
What makes CyberInt unique?
The CyberInt is focused on protecting businesses "beyond the perimeter", detecting anything that can damage an organization from outside of the corporate firewall. While most solutions deal with network based detection and prevention, we take a proactive approach and look beyond the perimeter, taking the attacker's perspective. We developed a platform that combines a few models to provide real time threat intelligence. Our system is designed to locate early indications and protect online assets such as websites and social media accounts. We also provide an analysis of security risks that could be derived from a third party that a company is dealing with. We scan the online footprint and surface of potential partners to assess their level of risk, and capsulate all the information into cyber simulations from the outside in.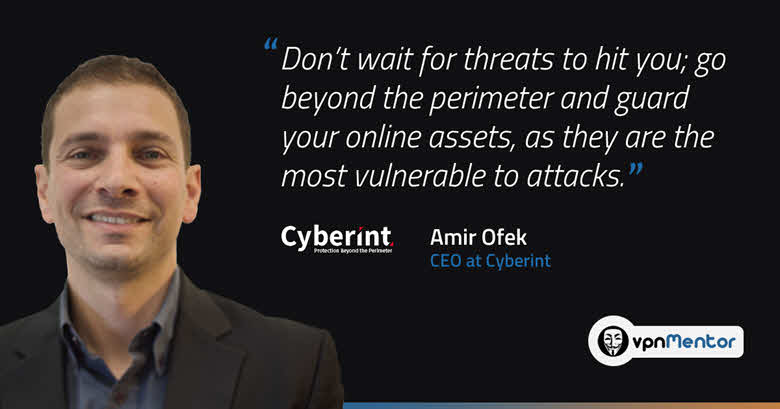 Who can use CyberInt ? Does it take an IT person? Can I use it from my home office?
Our solution is not geared for individuals but for enterprises. We normally deal with either the IT/IS team or the marketing department, for the simple reason that brand protection has a lot to do with the marketing and business side of things rather than merely the IT environment. For the larger corporations, brand protection is the name of the game.
Take the TalkTalk group for example; A few months ago, they were attacked and lost valuable data. That's a huge damage to the TalkTalk's brand, which could have been prevented should they have used a service like ours. With our early detection mechanism, we would have been able to prevent the whole incident, for example, by alerting them on potential phishing campaigns on social media and the dark web.
What does it take to deploy CyberInt ?
CyberInt  is a cloud based solution which is easy to implement. It doesn't require any on premise installations or hardware devices.
We provide our service in a few manners:
Granting access to a control panel where online assets intelligence is constantly being monitored. Customers can follow our simulations and analyze our reports independently.
Alternatively, our analysts can serve as eyes on the operation so that the customer doesn't have to.
We also have an in between solution for cases when a potential threat requires special attention from our experts.
What are the most common threats you find "outside the perimeter"?
Most common threats are leaked credentials like passwords and emails, done by phishing campaigns and phishing websites that ask for login credentials and credit card numbers.
Targeted attacks on social media are also a growing trend, whereby attackers try to phish or plant malware using twitter or Instagram. We also see kits that threat actors are using to ingest malware to steal cash or break into a user's private accounts.
Social media attacks usually begin with defacements, bad mouthing and negative campaigns which target a certain company, inviting people to join the cause and share info. Threat actors continue to the next step by embedding a look-alike account or community page, trying to get customer data, login credentials, and whatever else they can lay their hands on. There's also a disturbing rise in malicious malware being planted in comments, with titles like "Press here to get a discount", and then downloading malware into the user's device.
Which industries are mostly prone to attacks?
Generally speaking, the larger your online footprint, the more prone you are to attacks. Vulnerable industries are of course, online retail, who deal a lot with customer data, and banks, which have always been a lucrative target for theft, long before cyber-crime arose. Another target is telecom companies, who also hold a great deal of customer data.
What best practices would you recommend for securing a brand online?
First and foremost, you need to be intelligence led; instead of gathering security efforts all over, focus on the hot spots which are the most sensitive. Good and solid intelligence tools that provide early detection can keep you out of trouble, so you can defend the organization where threats are imminent. Don't wait for threats to hit you; go beyond the perimeter and guard your online assets, as they are the most vulnerable to attacks. On the other hand, a quick response is also extremely important. Make sure the team is aware and alert to react quickly when threats are detected by raising awareness in the organization.
Cyber security is super exciting; the growing linkage between security and brand protection makes it critical to deal with threats from the business side of things and not just from the IT perspective. Companies like us help protect organizations by making sure they manage attacks in the most efficient manner, preserving their good name while fighting to defend their data.