How to Cancel a Proton VPN Subscription: Get a Refund (2023)
Proton VPN was true to its word and gave me a full refund when I canceled my plan under the 30-day money-back guarantee. It didn't matter that I used a deal to
get Proton VPN at a discount
, either. 
Proton VPN provides strong security and privacy protection, but it isn't the best when it comes to speeds, especially on long-distance servers. The good news is that ProtonVPN has a 30-day money-back guarantee. As long as you cancel your subscription within this period (and fill out a refund request — more info on this below), you will be due a full refund.
To make sure you'll definitely get your money back, I tested Proton VPN's cancellation and refund process for myself. I've also compared Proton VPN with the other top VPNs on the market to find stronger alternatives for you to try next.
My top alternative is ExpressVPN. It's significantly faster than Proton VPN across its entire server network, while offering the same high-level of security and privacy. You can try ExpressVPN with confidence because it's backed by a 30-day money-back guarantee, like Proton VPN. If you aren't a fan, it's easy to get all your money back.
Quick Guide: How to Cancel Proton VPN and Get a Refund in 3 Easy Steps
Downgrade your subscription. On your Proton VPN account dashboard, downgrade your subscription to a free plan.
Contact customer support. Use the online support form to submit a refund request. You should receive your money back within 14 days.
Stay protected online. If Proton VPN wasn't right for you, subscribe to a different VPN to make sure you maintain online privacy. I recommend ExpressVPN because it's faster and more reliable at beating geo-restrictions.
Ultimate Guide: How to Cancel Your Proton VPN Subscription and Get a Refund
The following guides can all be used to cancel both Proton VPN Plus and Proton Unlimited subscriptions.The length of the subscription does not matter in regards to the money-back guarantee — you can get a full refund on 1-month, 12-month, and 24-month plans. However, it's important to note that payments made via cash or bank transfer are non-refundable as per Proton VPN's terms and conditions.
The method you signed up for ProtonVPN also matters, as it can have an effect on how you cancel your account and get a refund. For example, if you signed up on iOS, you will need to cancel via an iOS device. Follow the below guide that's relevant to you to be done in minutes.
Important: When you downgrade or cancel a plan with Proton VPN, the remaining time on your subscription may be converted to credits. These credits aren't indicative of your eligible refund amount under the money-back guarantee, which guarantees a full refund as long as the cancellation and refund request is made within the 30-day period.
Canceling Proton VPN via the Website
If you signed up for Proton VPN via the official website, you'll have to cancel your subscription and request a refund via your account area on the site. It's thankfully an easy process:
Go to the Proton VPN website and log in.
Click Dashboard on the left side menu, then scroll down to Downgrade account.
Click Downgrade account again in the pop-up box, and then again when asked to confirm.
Provide a reason for canceling Proton VPN. You can also optionally leave suggestions and feedback if you wish.
Contact customer support to request your money back. Proton VPN won't accept refund requests via live chat so you need to go to the Proton VPN website and open the Support Form page. Alternatively, you can email the team directly at support@protonvpn.zendesk.com.
Fill in the required information. In the subject line, indicate that you want a refund as per the money-back guarantee.
Wait for a response. You should receive a response to your refund request via email within 12 to 24 hours. You may be asked to reply to this email confirming that you'd like to cancel (which was the case for me).
Receive your refund. After confirming your refund with support if necessary, you should get your money back within a couple of business days.
Warning!
Proton VPN's 30-day money-back guarantee does not extend to the below operating systems and devices. This is because the refund must be facilitated by third parties (Google and Apple), who are under no obligation to adhere to Proton VPN's policies. It's still worth trying to get a refund, but please keep in mind that it's not guaranteed. We always recommend you
sign up for Proton VPN via its official website
to avoid this scenario.
Canceling Proton VPN on iOS and macOS (Apple App Store)
If you signed up for Proton VPN using an iOS or macOS device, the guides below will show you how to cancel and pursue a refund. It's a little more time-consuming to request a refund for Proton VPN via iOS or macOS, as the refund itself is handled by Apple. Before uninstalling the app, follow the relevant guide to your device to cancel your Proton VPN subscription:
Canceling Proton VPN on iOS
Go to Settings on your iOS device.
Click your Apple ID profile and then select the name at the top of the settings menu.
Click Subscriptions.
Find Proton VPN among the subscriptions and tap it.
Click Cancel Subscriptions.
Canceling Proton VPN on macOS
Go to the App Store.
Tap on the registered account name, followed by View Information.
Click Subscriptions, then Manage.
On the listed apps, find Proton VPN and click the Edit option.
Choose Cancel Subscriptions and finish the process.
Regardless of the Apple device you used, requesting a refund is the same process. Here's what you need to do next:
Go to the Report a Problem Page on the Apple website.
Provide your Apple username and password.
Once the permission is granted, click I'd Like To, followed by Send a Request.
In the Tell us more section, say you want a refund from Proton VPN and explain why.
Submit your request and keep an eye out for the response in your Apple ID email inbox.
Canceling Proton VPN on Android (Google Play Store)
It's a similar situation for Android users. If you subscribed to Proton VPN through the Play Store, you'll need to file your refund request with Google. Before uninstalling Proton VPN, complete the following steps to get the ball rolling:
Log in to the Play Store with your Google account.
Tap your profile picture to access the menu.
See your active orders under the Payments and Subscriptions section.
Select Proton VPN, then Manage, followed by Cancel Subscription.
Explain why you're canceling the service.
Next, click Account and then Purchase History.
Find and click Proton VPN, followed by Request a Refund. Explain why you want to be reimbursed.
Wait for a response. Most refund decisions are made within 1 business day, but it can take up to 4 on rare occasions.
The Best Proton VPN Alternatives in 2023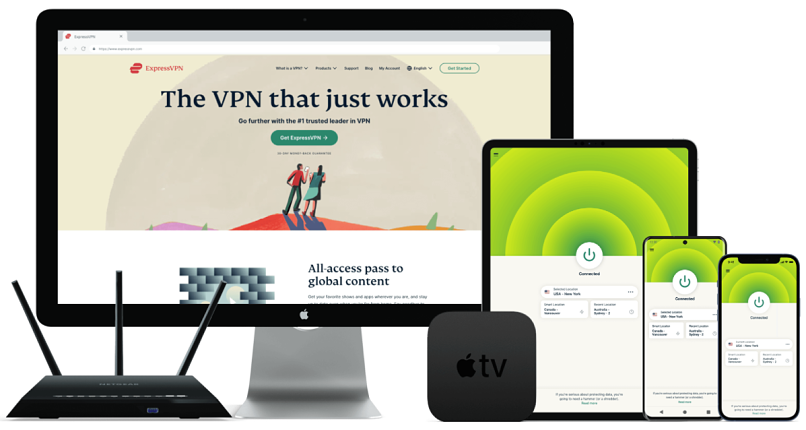 Editor's Choice
Editor's Choice

Tested May 2023
Try Risk-Free for 30 Days
Available on:
Chrome
Router
Smart TV
More
www.ExpressVPN.com
| | |
| --- | --- |
| Average Speed | 117Mbps (6% drop) to stream in the highest quality and torrent at top speeds |
| Security & Privacy | Automatic server obfuscation to evade network restrictions with ease |
| Server Network | 3,000 servers in 94 countries for reliably bypassing geo-restrictions |
| Can Access | Netflix, Hulu, BBC iPlayer, Amazon Prime Video, HBO Max, and more |
ExpressVPN gives me better speeds than Proton VPN. Its proprietary Lightway protocol is significantly more lightweight than most other protocols, making connections much faster for streaming and torrenting. My videos didn't buffer when streaming in UHD and even distant servers delivered impressive speeds during my ExpressVPN tests. I recorded average speeds of 117Mbps, just a 6% drop from my 125Mbps base connection.
With a vast network of 3,000 servers in 94 countries, ExpressVPN allows you to easily get around geoblocks. While on vacation, I was still able to access my local Netflix library, along with Peacock TV and Paramount Plus despite being in a different country. Plus, all the servers support P2P activity for rapid torrenting.
There are tough security features to protect you from cyber threats, including military-grade AES 256-bit encryption. The Network Lock (kill switch) and IP/DNS leak protection feature also prevent accidental exposure of your sensitive information. Plus, like Proton VPN, ExpressVPN's no-logs policy has been independently audited and proven to be the real deal. So anything you do online isn't recorded or shared.
The plans are a bit pricey. However, ExpressVPN frequently offers generous discounts — I got 49% off my plan for a final price of just $6.67/month. ExpressVPN also offers a reliable 30-day money-back guarantee if you aren't a fan of the service (I tried it myself and was fully reimbursed within 2 days).
Useful Features
TrustedServer technology. ExpressVPN's RAM-only servers ensure that your browsing activity is both inaccessible to staff and regularly deleted with every server reboot. It's also based in the privacy-friendly British Virgin Islands and accepts cryptocurrency payment — both of which will enhance your online security further.
Split tunneling. You can choose what apps use the VPN tunnel and which ones stay on your regular internet. For example, this allowed me to watch US Netflix from outside the country while using local shopping apps on the same device.
Mediastreamer. Unlike Proton VPN, ExpressVPN offers a Smart DNS service. This makes it easy to stream geoblocked content on Smart TVs and game consoles, devices that commonly don't support VPN apps.
Automatic server obfuscation. All of ExpressVPN's servers will automatically obfuscate your connection if it detects network restrictions. This allows you to easily bypass VPN-blocking firewalls put in place by school, work, or your ISP.
| | |
| --- | --- |
| Average Speed | 105Mbps (16% drop) to stream content without buffering |
| Security & Privacy | Automatic WiFi protection keeps you safe from cybercriminals on public WiFi networks |
| Server Network | 9,388 servers in 91 countries, including optimized servers |
| Can access | Netflix, Hulu, BBC iPlayer, Amazon Prime Video, HBO Max, and more |
Cyberghost offers easy-to-find dedicated servers for streaming, gaming, and torrenting. When I tested CyberGhost's streaming-optimized servers, I accessed my Disney+ and YouTube TV accounts without issues. Thanks to the fast servers, I never experienced buffering too — while it can't beat ExpressVPN, CyberGhost gave me a 105Mbps connection (just a 16% drop) on its streaming-optimized servers. Adding to this, when I tried a closeby gaming server, I could play Roblox online without any noticeable lag.
Nicely, CyberGhost is also a very intuitive and easy-to-use VPN. As the ideal servers for most activities are clearly marked in the apps, you don't have to waste time using trial and error to find a server that works for your needs. When I wanted to watch a show on US Netflix, I simply navigated to the "For Streaming" tab and looked for the server optimized for US Netflix. In just a couple of clicks, I was connected and ready to go.
CyberGhost also has a strict, audited no-logs policy — meaning your sensitive information is never collected or stored. Interestingly, it offers special NoSpy servers hosted in Romania, which are completely owned, managed, and maintained by CyberGhost staff. No one but CyberGhost staff will have access to the physical servers, eliminating the risk of a government agency or an unknown data center employee accessing the server itself to monitor or hijack your connection.
The monthly plan is expensive (and offers a short 14-day money-back guarantee). However, the long-term plans are more affordable — starting at $2.11/month. Plus, they come with an extended money-back guarantee that lets you try CyberGhost for 45 days without risk.
Useful Features
Automatic WiFi protection. When enabled, this feature will automatically connect to a server if you connect to an untrusted WiFi network. This keeps you safe from cyber threats on public WiFi hotspots, which are usually insecure and vulnerable to hackers.
Smart DNS. CyberGhost's Smart DNS service lets you access streaming platforms in both the US and UK on your Smart TV or game console.
Content Blocker. There's a built-in ad/tracking/malware blocker that removes intrusive and potentially malicious ads from your browsing experience. It also prevents ad services from tracking your movements online.
| | |
| --- | --- |
| Speeds | 100Mbps (20% drop) to stream, torrent, and browse online at good speeds |
| Security & Privacy | Ad/tracking/malware blocker for peace of mind while browsing |
| Server Network | 29,650 servers distributed in 84 countries and multiple locations |
| Can access | Netflix, Hulu, BBC iPlayer, Amazon Prime Video, HBO Max, and more |
PIA is notable in that it is more customizable than most VPNs, including Proton VPN. For example, you can change the level of encryption between AES 128-bit or AES 256-bit. The former is faster but less secure, while the latter improves security at the expense of speed. You can get even more in-depth with customization if you want to, configuring maximum packet sizes, specifying remote ports, and so on.
The huge network of 29,650 servers across 84 countries makes it easy to find plenty of servers within even obscure locations. The massive number of servers also means there is little chance of running into server overcrowding (which can cause slowdowns). My US connections reached 100Mbps, a 20% drop from my base speeds. PIA also offers unlimited bandwidth, meaning you can stream high-quality content without interruptions.
The only issue is PIA's overall customizability can be daunting to some. However, PIA is configured for a good mix of security and speed right out of the box — so you don't need to change any settings unless you want to.
PIA offers prices as low as $2.03/month. Plus, you can try PIA for free as it has a reliable 30-day money-back guarantee.
Useful Features
P2P support. All servers allow torrenting, while additional features like port forwarding and a SOCKS5 proxy can help boost your download speeds further.
Unlimited simultaneous connections. PIA is the only VPN on this list to offer unlimited simultaneous device connections — meaning you can secure all your devices on a single subscription.
Zero logs policy. Like ExpressVPN and CyberGhost, PIA's no-logs policy has been independently audited and verified. None of your data will be stored or shared.
FAQs on How to Cancel Proton VPN and Get a Refund
Can I cancel Proton VPN at any time?
Yes, but you only get a full refund within the first 30 days. If you cancel after the guarantee period has expired, you will receive account credits for the time in your subscription you were yet to use. These credits can only be spent on Proton VPN services — while you can request Proton VPN refund your credit amount, there is no guarantee they will accept.
Due to this, I always recommend ensuring you cancel within the money-back guarantee period to ensure you get a full refund. With 30 days to test the service, you should be able to tell if it's a good fit for you or not.
How do I delete my Proton VPN account?
You can delete your Proton VPN account via the website. Instead of permanently deleting your account, you can also downgrade to a free Proton VPN account and maintain access to some free features. If you're determined to delete your account, however, sign in on the Proton VPN website and click on your username. Select Account and scroll down to the Delete Account section. Follow the prompts and confirm your account deletion.
How long is Proton VPN's refund process?
Proton VPN's refunds are processed within 14 days. It may take longer to receive the funds, depending on your payment method. Overall, Proton's refund process is quite long and complicated in comparison to other VPN alternatives. I had to confirm that I wanted to downgrade my account several times and send support multiple emails, which was time-consuming and frustrating.
How do I stop auto-renewal with Proton VPN?
You can't stop auto-renewals on Proton VPN. To avoid getting charged after your current billing period ends, you have to downgrade to the Proton VPN free plan. Canceling automatic payments through your financial service can also block future fees.
What can I do with my Proton VPN account credits?
You can use account credits for future subscriptions to Proton services. This isn't limited to its VPN services — you may also purchase subscriptions to Proton Mail, Proton Drive, and so on.
It's possible to get your credit amount refunded, but not guaranteed. This would be decided by Proton VPN on a case-by-case basis. However, if you're seeking a refund within the money-back guarantee period, you don't need to pay attention to your credit amount — you're guaranteed a full refund regardless within this period. Just contact support and request a refund as per the money-back guarantee.
Will I keep my Proton Mail account after canceling Proton VPN?
Yes, you can still use your Proton Mail account after canceling Proton VPN. If you have two separate subscriptions, your cancellation of Proton VPN will not affect your Proton Mail plan. However, if you purchased the Proton Unlimited subscription, which bundles Proton VPN, Proton Mail, Proton Calendar, and Proton Drive together, canceling this plan will reduce all these services to their free versions.
This could mean you'd lose needed email storage or addresses with Proton Mail in the downgrade. If you have a Proton Unlimited plan and you'd like to cancel Proton VPN but retain access to premium features in Proton Mail or other services, it's advised to explain this to support before starting the cancellation process.
How do I cancel my Proton Mail subscription?
You can cancel Proton Mail directly from your account. Go to Settings and switch to a free plan under the Payments section. It's more or less the same process as downgrading your Proton VPN account.
Cancel Proton VPN and Get a Better Replacement
Canceling Proton VPN is easy. However, getting your money back isn't that straightforward. The refund process can be long-winded, primarily because it's only done via ticketing or support form. This can leave you waiting for a response to your refund request — and the refund itself can take up to 14 days to come through.
I recommend ExpressVPN as a better alternative to Proton VPN. It's much faster and its reliable servers are more efficient at bypassing geoblocks from anywhere. Like Proton VPN, you can also try ExpressVPN risk-free because it's backed by a 30-day money-back guarantee.
To summarize, the best VPN alternatives for Proton VPN are…
Privacy Alert!
Your data is exposed to the websites you visit!
The information above can be used to track you, target you for ads, and monitor what you do online.
VPNs can help you hide this information from websites so that you are protected at all times. We recommend ExpressVPN — the #1 VPN out of over 350 providers we've tested. It has military-grade encryption and privacy features that will ensure your digital security, plus — it's currently offering 49% off.