How to Cancel Your Order and Get a Refund with Cyberghost's 30-Day Money Back Guarantee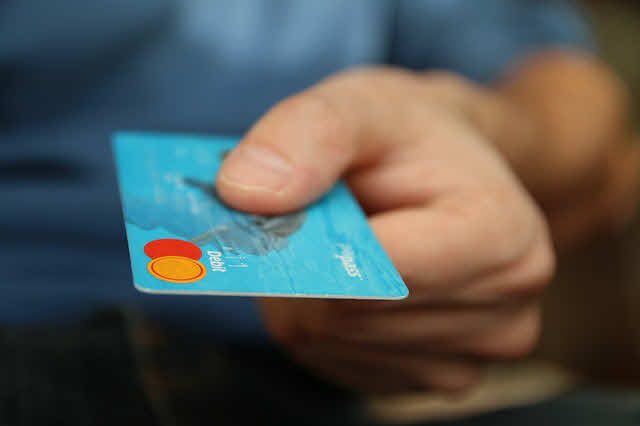 In my previous post, I showed you how you can shut down Cyberghost recurring payments with just one click, but doing so doesn't cancel your current subscription. After reading this post, you will know exactly what to do to cancel your Cyberghost subscription and get refunded.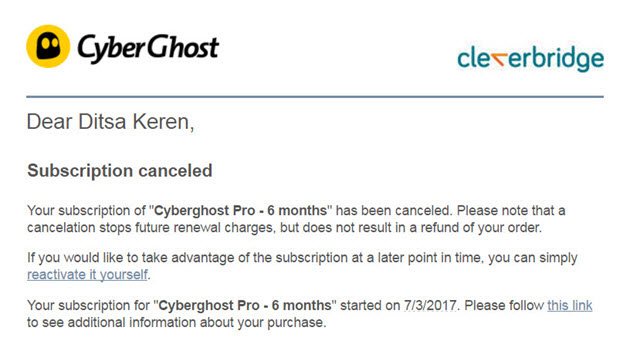 In order to cancel your subscription with Cyberghost and get refunded, you must do so within 30 days of purchasing your plan. If you've been using Cyberghost for longer than that, you probably won't be able to get refunded.
Deletion Vs. Refund
Finding the refund option was not an easy task. The Delete Account option in the My Account page seemed a bit dramatic for what I wanted to do:

Notice how vague this warning is? It doesn't say anything about a refund and declares that I will not get any access to the support team whatsoever. It later occurred to me that even after getting refunded, the account is not deleted, and instead, the free plan is made available. So apparently, account deletion is more suitable if you want to cover your tracks and disappear from their servers, but it won't necessarily generate a refund.
Email the Support Team
Looking through the support FAQ revealed an email address dedicated to refunds (hello@cgvpn.info). It says clearly that no questions will be asked, so I wrote my request as bluntly as I could, explaining nothing but the fact that I would like to cancel and refund my order.
The number of emails exchanged, and the waiting time needed from now until I get my money back is what differs a good customer service from a bad one.
According to the automated response email, I could expect a reply within 2 business days. In reality, the refund notice came less than 24 hours later; the money was refunded straight to my PayPal account and as promised, no questions were asked. I'm impressed!
So the simple answer to canceling your account and getting a refund is to email the support team.
Choose a New VPN
You may not have been satisfied with CyberGhost, but that doesn't mean you won't be able to find a VPN to meet your needs. Check out our top rated providers.
Add your review on Cyberghost VPN.