How to Easily Stream Tenplay Australia Anywhere in 2019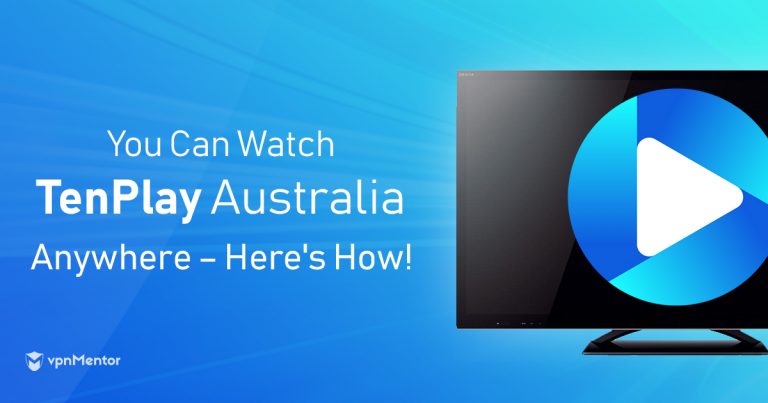 "To access TenPlay, you must reside within Australia."
Seeing that error message pop up can ruin the night of any Australian TV fan who just wants to watch Bondi Rescue. Unfotunately, it's inevitable if you try to access Channel 10's content from outside the country – even if you're an Aussie traveling abroad.
Channel 10 Australia's online streaming service, TenPlay, offers a host of popular shows like Neighbours and Territory Cops, along with live coverage of Formula 1 and other sports. With a VPN, you can bypass the geo-restrictions and never miss an episode!
A reliable VPN will allow you to spoof your online location so it looks as if you're streaming from within Australia. Just like that, you'll be able to watch ALL of Network 10 from anywhere with ease – Ten, 10 Peach, 10 Boss, 10 News First, and 10 Sport included.
We'll show you how simple it is to do, and also help you choose a VPN you can count on for full access and smooth streaming.
How to Watch: Quick Guide
Install a top-rated VPN on your device. We tested NordVPN with amazing results, and you can read on for a couple more great options.
Connect to an Australian server.
Go to www.tenplay.com.au
Click on "Shows" to find a specific show, or "Live" to begin live streaming. That's it!
Why You Need a VPN to Watch Channel 10 Australia
Channel 10 Australia's content can be streamed FREE within Australia on the TenPlay website. Things get much more challenging, however, if you're anywhere else. Licensing restrictions don't allow Channel 10 to broadcast beyond Australia.
Networks use geoblocks on their websites to avoid facing penalties for showing content outside their designated regions. Those blocks prevent you from accessing TenPlay abroad, even if you're a regular viewer who's just traveling outside Australia for a short time.
Luckily, by using a VPN, you can quickly and easily bypass these geo-restrictions so you'll be streaming The Living Room in no time – as long as you choose your VPN well.
To watch TenPlay on your computer or other devices, you'll want a VPN with features that ensure the best streaming experience. First off, look for a VPN that has servers within Australia so you can get an Australian IP address.
Also look for unlimited bandwidth and high connection speeds, since these are your best defenses against annoying lag and buffering. And just in case Channel 10 decides to crack down on VPN use, it's good to make sure your streaming activity can't be tracked.
The best VPNs keep your identity hidden and your data secure with end-to-end encryption, along with advanced features like Double VPN, leak protection, and an automatic kill switch. Not even your ISP will know what you've been up to online.
The Best VPNs for Watching Channel 10 Australia
You'll have no trouble accessing every Channel 10 stream with these topnotch VPNs.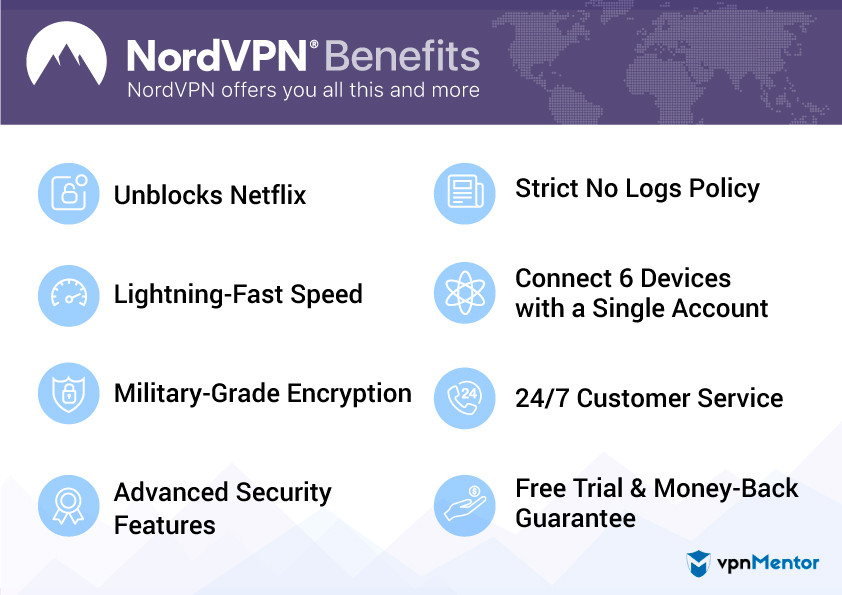 With 212 servers in Australia and available dedicated IP addresses, NordVPN is an ideal choice for watching Channel 10 Australia. Sophisticated security features include Double VPN, military-grade AES 256-bit encryption, and an automatic kill switch.
As a huge bonus, NordVPN's built-in CyberSec technology automatically detects and blocks annoying ads and dangerous websites, common annoyances when you're streaming content online. One subscription allows you to stream on up to 6 devices at once.
Not only will your identity and online activity be fully protected, you'll also have smooth and uninterrupted streaming thanks to NordVPN's SmartPlay technology. This feature does everything but watch your shows for you!
Read more about NordVPN's features on our review page, or try the service out risk free with a 7-day free trial and 30-day money-back guarantee.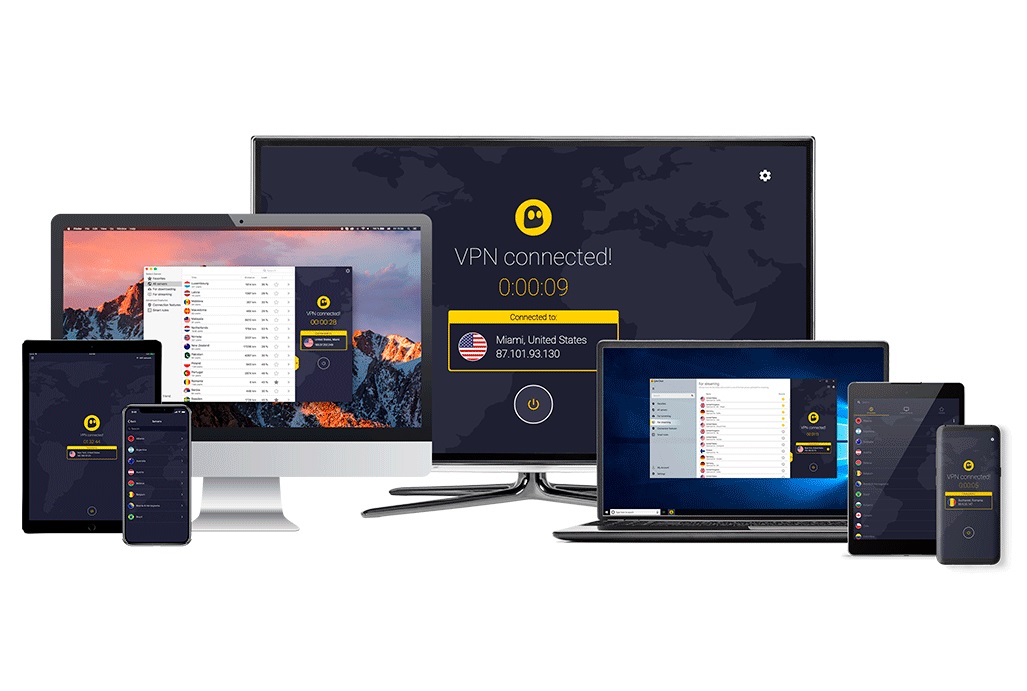 If you're looking for an easy-to-use, one-click VPN, CyberGhost might be your best bet. The pre-configured Unblock Streaming profile automatically puts all the correct settings in place, so you can just sit back and watch your favorite Channel 10 shows hassle-free.
And if you don't want to miss a second of the latest episode of Neighbours no matter what your day has in store, you can continue watching on your smartphone or tablet, thanks to CyberGhost's support for up to 7 simultaneous device connections.
Experience CyberGhost for yourself with a very generous 45-day money-back guarantee, or grab the 7-day free trial for iOS and Android. You'll quickly see why so many users love this simple but powerful VPN.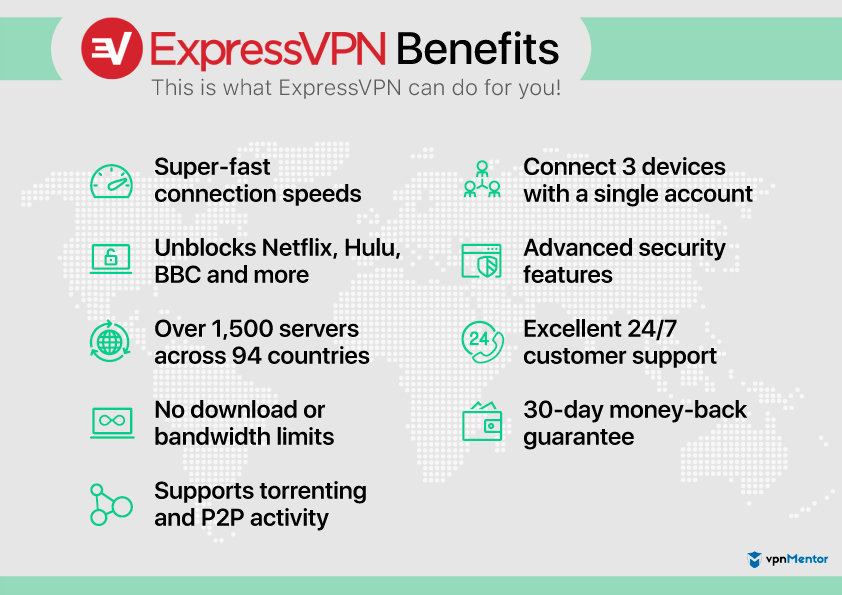 ExpressVPN is known for the fastest connection speeds on the VPN market, which makes it perfect for watching sports, shows, and movies on TenPlay or any other streaming platform.
Your online activity will be kept 100% secret thanks to strong network security and a strict no-logs privacy policy. An automatic kill switch, 256-bit encryption, and multiple layers of leak prevention will all protect you from the moment you switch the VPN on.
A rare split-tunneling feature gives you the option to browse other websites using your local IP address while you stream shows on TenPlay from any location worldwide. It's super handy if you need to check on a local bank account while you're watching.
To learn more, check out what other users think of ExpressVPN's features. New users can take advantage of a 30-day money-back guarantee and 7-day free trial for mobile devices.
Summary
You don't have to miss a minute of your favorite shows on Channel 10 Australia just because you're traveling or living outside the country. With a reliable VPN, streaming every broadcast from anywhere in the world is a piece of cake – or vegemite, if you prefer.
To learn more about what it takes for a VPN to deliver great streaming, see our experts' rundown of the results from our VPN streaming performance tests.
And while you're at it, save some money on our favorite streaming VPNs by taking a look at our VPN deals and discounts page!