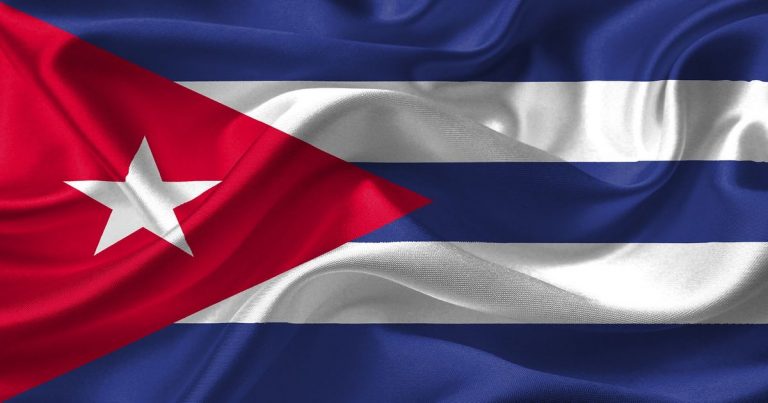 How to Get a Cuba IP Address from Anywhere in 2021
Updated on 9th June 2021
If you're not in Cuba, it can be very difficult to use Cuban banking websites. You might also have trouble keeping up with the Cuban National Series of baseball or watching your favorite shows on the Portal of Cuban Television.
Some Cuban websites limit or block your access if they detect a foreign IP address. Changing your IP address is easy with a VPN, but most VPNs and proxies can't give you a Cuban IP because they don't have servers on the island.
For many countries, we recommend several different VPNs that allow you to safely access the content you want. However, after testing hundreds of VPNs, we have found only one reliable service that provides real, safe IP addresses in Cuba.
We'll show you how to use this trusted VPN to get a Cuba IP address in four easy steps. You'll be watching the latest episode of Vivir del Cuento (Living by One's Wits) in no time.
Quick Guide:
How to Get a Cuban IP Address with a VPN
Choose a VPN. We recommend HideMyAss! VPN (HMA).
Install the VPN and connect to a server in Cuba.
Check your new IP address using our special tool.
Table of Contents
How a VPN Can Get You a Cuban IP Address
Every time you go online, your connection is assigned a unique IP address that tells websites where you are. The only way to prevent websites from seeing your true IP is to route your traffic through another computer in a different location. That's what a VPN does.
The best VPNs make it easy to connect to servers all around the world. All data transferred between your device and the server you choose is thoroughly encrypted, a process called tunneling. The VPN server relays your traffic to any website you use.
Websites only see the IP representing the location of the server. So if you connect to a server in Cuba, your traffic will have a Cuban IP address. You'll trick websites into thinking you're on the island, and get full access to all the Cuban content you need.
Unfortunately, finding reliable VPN servers in Cuba is not easy. There are a lot of websites that promise you a Cuban IP but either can't provide one or recommend unsafe services that collect and sell your data.
Read on to learn about all the benefits of using a premium VPN, and how our experts found the one service you can trust to get an IP address in Cuba.
A VPN Also Keeps You Safe & Lets You Stream Almost Anything
If you access Cuban websites, you need to protect yourself against spying, malware, and DoS attacks. In spite of recent technological improvements, most networks on the island suffer from instability and poor security.
A premium VPN's military-grade encryption makes your data unreadable to anyone who attempts to intercept it. Advanced security measures like leak and tracking prevention ensure that your location always remains hidden and no one can discover your identity.
That means you can conduct business or banking transactions using your Cuban IP without putting your data and devices at risk. With the right VPN, you can even use public wi-fi without fear.
Free proxy services might give you an IP address in Cuba, but not the privacy protection you need to safely access Cuban content. Most of them use weak encryption, some let other users access your connection, and many harvest your browsing data.
With a premium VPN, you can safely follow Cuban news feeds and stream any content available on the island. If you are scouting rising stars in Cuban baseball or boxing, you'll get to see them in action before anyone else.
When you use your Cuba IP address, you'll find that many international sites are blocked by the country's internet filters. That's why you need a VPN that offers easy server switching. Your loved ones in Cuba can also use a VPN to access foreign servers and bypass censorship.
Use a Cuban VPN server to access content exclusively available in the country, like coverage of star boxers at La Finca gym. Then switch to servers in the US, UK, Spain, and other countries to see international news on Antena 3 or stream Netflix, Hulu, and the BBC iPlayer.
What to Look For in a VPN
Servers in Cuba: Many VPN providers advertise their services as "VPNs for Cuba," but if they don't have a server on the island, they can't give you a Cuban IP address.
Unlimited server switching: To get all the content you want, you will need to switch between Cuban and non-Cuban IPs frequently. Make sure to choose a VPN that makes changing servers easy and doesn't limit how often you can do it.
Strong security: Look for AES encryption, a kill switch, and leak protection to keep your data and devices safe no matter where you use the web.
User-friendly apps: The best VPNs offer apps for all major platforms and devices that allow you to connect to the server you want in seconds.
Specialized streaming servers: If you want to watch popular Cuban TV shows or live sports coverage, a VPN with servers optimized for streaming is ideal.
There are hundreds of VPNs on the market, but only one has all these crucial features. Avoid Cuban IP scams by using the VPN we recommend below.
The Best VPN to Get a Cuba IP Address
Overall Rating: 4.6 – The Only Safe, Stable, Advanced VPN with Cuban IPs
LIMITED TIME ONLY – Get 41% OFF Your Cuban IP Address from HMA NOW!
With servers in over 190 countries, HideMyAss! (HMA) gives you access to more global content than any other VPN. Two of those servers are in Cuba, and they offer you a choice of 6 Cuban IP addresses. Just switch on the VPN's Location Mode to connect with a click.
HMA's dedicated streaming servers make it a popular choice to watch TV and movies all over the world. If you run into censorship problems while using your Cuba IP, choose the Freedom Mode to be instantly transferred to a server in a country with free speech.
HMA keeps your devices and data safe with military-grade encryption, a kill switch, and leak protection. Even if your connection to the VPN server fails (which will happen sometimes due to Cuba's network limitations), your identity and true location will never become visible.
Speeds are good across the network, and friendly customer support is available 24/7 via live chat. You can see for yourself what HMA has to offer without risking anything. All new subscriptions are covered by a 30-day money-back guarantee.
Need More Info? Here's our detailed expert review of HMA.
Further Reading
We've got the Best VPN Deals and Coupons – see how much you can save!
Find out how your loved ones in Cuba can protect themselves using the Best VPNs for Cuba.
Want to learn more about how VPNs work? Check out our Comprehensive Guide for VPN Beginners.
Read about trends in Online Censorship Worldwide and how to get around it.
Privacy Alert!
Your data is exposed to the websites you visit!
The information above can be used to track you, target you for ads, and monitor what you do online.
VPNs can help you hide this information from websites so that you are protected at all times. We recommend ExpressVPN — the #1 VPN out of over 350 providers we've tested. It has military-grade encryption and privacy features that will ensure your digital security, plus — it's currently offering 49% off.