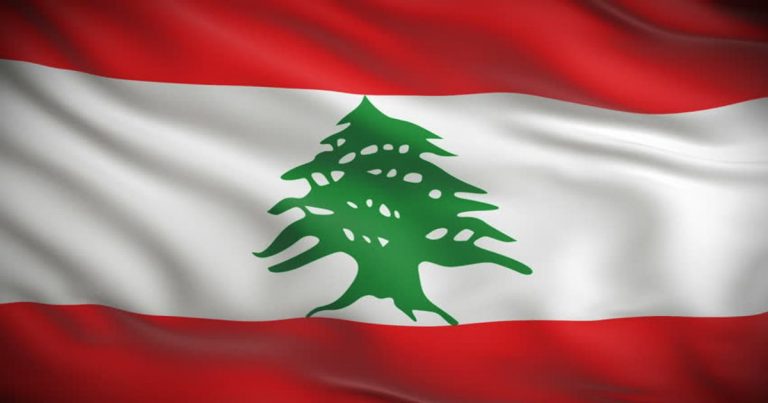 How to Get a Lebanon IP Address from Anywhere in 2021
Updated on 9th June 2021
Lebanon's unique blend of cultures is reflected in some of the most diverse digital content in the Arab world. Unfortunately, if you're outside the country, you might find that you can't access a lot of that content.
Website geoblocks are triggered by your foreign IP address. They could limit your access to MTV, LBC, Lebanese news streams, and Adel Karam's latest Netflix comedy special. To get around the blocks, you need a Lebanese IP address.
A high-quality VPN can give you a new IP address in Lebanon, as long as it has some key features. With a few clicks, you'll get unrestricted access to any Lebanese site or service.
Quick Guide:
How to Get a Lebanese IP Address with a VPN
Choose a VPN with servers in Lebanon. HMA VPN is our #1 choice.
Install the VPN and connect to a server in Lebanon.
Check your new IP address using our easy tool.
How a VPN Can Get You a Lebanon IP Address
When you send data over the internet, your IP address is included in the transmission. This allows websites to send information back to you, but it also reveals exactly where you are.
A VPN hides your location by diverting your internet traffic through a private server before transmitting it to websites. As a result of this process, known as VPN tunneling, your traffic has the VPN server's IP address instead of yours.
Simply by connecting to a VPN server in Lebanon, you'll get a Lebanese IP address that tricks websites into thinking you're inside the country. The geoblocks will disappear and you'll be streaming the latest episode of Nos Youm in seconds.
Finding a VPN with Lebanese servers is not easy, however. Read on to learn about all the benefits offered by the two premium VPN services that provide IPs in Lebanon.
A VPN Also Keeps You Safe & Lets You Stream Almost Anything
A Lebanon IP address from a high-quality VPN gives you access to a lot more than just streaming content. You'll be able to use bank accounts in Lebanon without restrictions, or pay bills in the country in Lebanese pounds.
You can also get regional search results and use Lebanon's social, news, and business sites. Exploring the Lebanese internet is a great way to learn about the country's fascinating culture or gain an advantage over business competitors.
However, conducting business or banking online means exposing your data to hackers. Watching movies isn't always safe, either; many streaming sites host ads containing malware. A good VPN protects you from these and many other online threats.
Top VPNs use military-grade encryption to prevent anyone from monitoring your activity or stealing your data. Their advanced security measures keep you anonymous, while tracking prevention ensures that no one can attack your device or connection.
There are free IP changers (proxies and free VPNs), but we don't recommend them because of their poor performance and security risks. Many of them sell your data instead of protecting it, or use P2P networks that expose your connection.
The very few free VPNs that take security seriously suffer from terribly slow speeds due to server overcrowding. The resulting lag and buffering can ruin your streaming experience.
The VPNs we recommend have all passed our tough tests for data protection. They can also bypass some of the toughest geoblocks, like the ones on Netflix. You'll be able to watch Le Voyageur on Netflix Lebanon, as well as the entire US Netflix catalog.
What to Look For in a VPN
Servers in Lebanon: A VPN must have at least one if you want a Lebanese IP address.
Trial period or money-back guarantee: For countries where VPN servers are rare, it's especially important to try out a service before committing to it long term.
Kill switch: A kill switch stops all data transmission anytime your connection to the private server fails. This means your data and IP address will never be exposed on the public internet.
Ease of use: Choose a VPN provider that offers user-friendly apps for all your devices.
Connection speed: When using an IP in Lebanon, you'll have to deal with the country's slow network speeds. You don't want a VPN with sluggish servers that slow things down even more.
The Best VPN to Get a Lebanese IP Address
Overall Rating: 4.6 out of 5.0 – The Premium VPN with the Largest Global Server Network
Grab Your 41% Discount on a Lebanese IP Address with HMA! 
HMA VPN has 2 servers in Lebanon, offering you 6 Lebanese IP addresses. You can connect up to 5 devices on your HMA license, and the apps for all major platforms are simple to learn, even for VPN beginners.
Users love HMA's preconfigured profiles for various VPN uses. The Location Mode makes it quick and easy to connect to a Lebanese server. If you want to stream content from another country, just follow the prompts to find a server dedicated for the purpose.
HMA also offers a fast file uploading feature that lets you share large files securely and anonymously without a using email or FTP websites. It's very handy if you use your VPN to work remotely while traveling outside Lebanon.
The HMA support team is available to help you with any issues on the 24/7 live chat channel. A 30-day money-back guarantee gives you plenty of time to find out if this VPN is right for you with no risk.
Need More Info? Here's our detailed expert review of HMA VPN.
Further Reading
Get the Best Deals on Top VPNs Here.
What's a VPN? Do You Need One? Check out our Ultimate VPN Guide for Newbies.
Learn what's special about the Best (VERIFIED) No-Log VPNs – Safest & Cheapest.
Privacy Alert!
Your data is exposed to the websites you visit!
The information above can be used to track you, target you for ads, and monitor what you do online.
VPNs can help you hide this information from websites so that you are protected at all times. We recommend ExpressVPN — the #1 VPN out of over 350 providers we've tested. It has military-grade encryption and privacy features that will ensure your digital security, plus — it's currently offering 49% off.