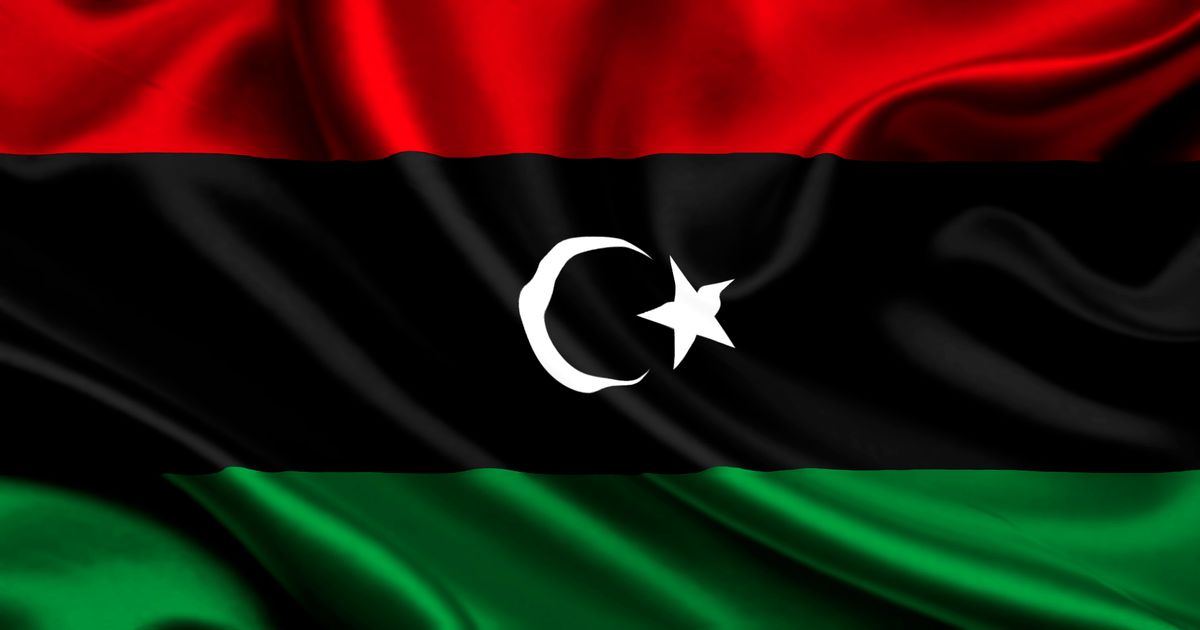 3 Best VPNs for Libya in 2023 for Streaming, Speed & Security
Updated on 16th January 2023
Using a VPN can be of utmost importance when it comes to countries like Libya. In times of unpredictable and potentially dangerous political situations, staying safe online, where one can access any domain in search of truth or information, is essential.
For this purpose, I have tested out and compiled a list of VPN services that work well in this country, and weighed out their advantages and possible drawbacks so that you can easily decide which one suits you best.
My top choice for Libya is ExpressVPN due to its outstanding protection features and a network of trustworthy servers — some near Libya — with top-notch connection speeds. You can try ExpressVPN completely risk-free, as it comes with a 30-day money-back guarantee.
Get the Best VPN for Libya Now
Short on Time? Here Are the Best VPNs for Libya in February 2023
ExpressVPN — My top recommendation with fast and secure servers all over the world and near Libya. It also comes with robust features to protect your data and browsing activities. Plus, you can try it without any stress for 30 days.
CyberGhost — Offers reliable servers optimized for uninterrupted streaming, torrenting, and gaming, but its short-term plan is a bit expensive.
Private Internet Access — Comes with many customization options to balance speed and security, but it's based in the US, which is a part of the 5 Eyes Alliance.
Try ExpressVPN Risk-Free Today
Best VPNs for Libya — Full Analysis (Updated in 2023)
The VPNs I included in this list do not have servers in the country itself, however, they do have servers close to Libya. Despite this, their safety features and lightning-fast speeds have earned them a place among the best VPNs for Libya.
Each is compatible with multiple devices and has readily available customer support to help with any inquiries. In addition, the VPNs come with a money-back guarantee, so you can try them out 100% risk-free and see if they're suitable for your needs.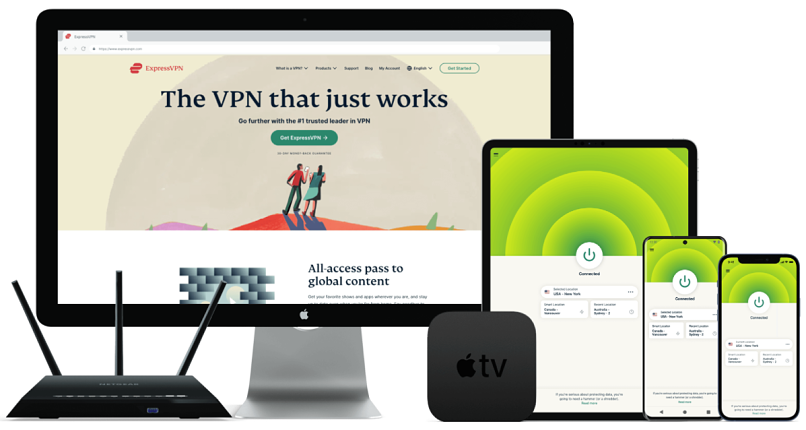 Editor's Choice
Editor's Choice

Tested February 2023
Try Risk-Free for 30 Days
Available on:
Chrome
Router
Smart TV
More
www.ExpressVPN.com
Server speed and location: This VPN service is the fastest one I tested, and it has 3,000 servers across 94 countries
Security and privacy: AES 256-bit encryption, split tunneling, and an audited no-logs policy for maximum data safety
Simultaneous device connections: 5
Can stream local and global content: Netflix, Hulu, BBC iPlayer, Disney+, HBO Max, Amazon Prime Video, and more
ExpressVPN is one of the fastest VPN services I tested for torrenting, gaming, and streaming, due to its Lightway protocol. I tried the servers in countries near Libya, such as Algeria and Egypt, and managed to watch shows on Netflix in HD without buffering. From my base of 29 Mbps, I averaged 27 Mbps over different-distance servers, which was an impressive result.
You can safely access online content in Libya with this secure VPN service. It offers 3,000 servers worldwide, across 94 countries, and although there is no server in Libya, there are some nearby, in Algeria and Egypt. I could easily access platforms such as Netflix and Disney+. The connection was stable throughout.
In addition, ExpressVPN boasts a wide range of security features. The industry-leading AES 256-bit encryption and the kill switch ensure the absolute safety of your private data when surfing the internet in Libya. I tested the kill switch by disconnecting and connecting to different servers, and it stopped my internet connection between those small periods after each server change. So my data was protected at all times.
On top of that, it offers a private DNS, and an audited no-logs policy, which is great for data privacy. A private DNS makes sure that your DNS queries aren't being surveilled by third parties, and the no-logs policy means that none of your data is collected and stored.
I found ExpressVPN relatively easy to use, as the app is intuitive and user-friendly. It took me only a few minutes to set it up and navigate the software. The Smart Location feature makes it very easy to connect to the server nearest to Libya. It automatically chooses the fastest one to give you optimal performance.
Though ExpressVPN's plans are somewhat pricey — the cheapest plan is $6.67/month — the features it comes with are worth it. Plus, the service offers generous discounts and is generally known to often have various cost-effective deals for its customers. I managed to save up to 49% when I subscribed.
Finally, you can try this VPN service out trustingly, as it's backed by a 30-day money-back guarantee if you decide that it's not what you want. ExpressVPN's customer service is available 24/7 through email and live chat, so your refund process should be seamless and fast. They responded quickly to my request, and I was able to get my money back in only a few days.
Server speed and location: 9,753 fast servers in more than 91 countries, including some close to Libya, like Egypt and Algeria
Security and privacy: Strong AES 256-bit encryption, no-logs policy, and an automatic kill switch feature
Simultaneous device connections: 7
Can stream local and global content: Netflix, Hulu, Disney+, Amazon Prime Video, and more
CyberGhost has more than 9,753 servers in 91 countries worldwide, among which there is a number of servers optimized for gaming, torrenting, and streaming content. These servers are designed to give you a more reliable and faster performance. I tested the Amazon Prime Video server and easily accessed the platform. The connection was reliable, and the streaming quality was HD. I got speeds higher than 25 Mbps on average.
What I really like about CyberGhost is that it may be willing to provide you with an IP in Libya per your request. You can contact customer support and ask for a server in a location you need. The service will consider your request, though it's not guaranteed that they'll be able to provide it.
This VPN service protects your data with the popular AES 256-bit encryption, and the WireGuard, OpenVPN, and IKEv2 protocols. It also offers a kill switch, which works in the same way as ExpressVPN's. With CyberGhost, you may secure up to 7 devices this way to make sure all your personal data is safe from leaks and cyberattacks.
On top of that, CyberGhost boasts a strict no-logs policy and DNS/IP leak protection. I tested the VPN for any possible leaks and found none. So even in a politically turbulent country such as Libya, you will not have to worry about your data being breached or exploited in any way.
As far as ease of use is concerned, CyberGhost is straightforward and intuitive to navigate. So even if you're a VPN beginner, you won't have any issues using the app. All its optimized servers are organized in separate tabs. Plus, you can favorite your most used ones for easy access.
A small drawback is that CyberGhost's shortest plan is expensive. However, the long-term plans appear to be much more cost-effective, starting at $2.19/month, and they come with a longer money-back guarantee as well.
If you choose a longer plan, CyberGhost offers a 45-day money-back guarantee, so you can try it out risk-free. The service has 24/7 live customer support, which can help you with requesting your money back if needed. Its staff helped me get my refund within only a few days of submitting my request, and the process was very easy.
Server speed and location: High-speed servers in 84 different countries, including near Libya, such as in Egypt, Israel, and Algeria
Security and privacy: Firewall-based kill switch, robust encryption, ad-blocking MACE feature, and a dedicated IP address
Simultaneous device connections: 10
Can stream local and global content: Netflix, Disney+, Amazon Prime Video, Hulu, and more
One of the things I like the most about PIA is that it's highly customizable — you can choose the level of encryption depending on whether you prefer speed or security. The AES 256-bit encryption grants you the highest level of protection, while the AES 128-bit encryption can give you faster speeds. The VPN also has two different kill switch options — one that blocks all traffic until the VPN is turned on, and one that cuts off your internet connection if the VPN connection drops.
Private Internet Access has 29,650 servers in 84 countries, excluding Libya, but it offers servers in nearby countries, such as Egypt. While testing PIA's servers, along with the US ones, it easily unblocked many streaming platforms, such as Amazon Prime Video and Disney+. There are also some streaming-optimized locations, which gave me fast speeds of around 26 Mbps, which is enough for watching in HD quality.
PIA is based in the US, which is a part of the 5 Eyes Alliance, meaning its headquarters are not the best for privacy. But there is no need to worry — the VPN has an audited no-logs policy, so your data will not be stored and shared with third parties anywhere.
All of the pricing plans, with $2.19/month being the cheapest, offer the same features and differ only in the subscription length. Personally, I recommend the longest one, as it is the most economical one.
If you're unsure whether this VPN is the best choice for you, you can confidently test it yourself to find out. PIA offers a 30-day money-back guarantee, so in case you decide not to use it in the end, you can cancel the service and request your money back. After reaching out to its customer support about a refund through its website, they managed to process my request in 5 days.
Try Private Internet Access Today
Quick Guide:
How to Set Up a VPN for Libya in 3 Easy Steps
Download a VPN. I recommend ExpressVPN as its speed and security features are the ones I'd rate the best among the VPNs I tested out.
Connect to a server. Select a server in the country whose content you need to access. For Libya, connect to a server near Libya to get faster speeds.
Start browsing. Now you can safely access content and surf the internet.
Tips on How to Choose the Best VPN for Libya
The VPN services I picked have a strong network of servers that can bypass geo-restricted content safely, and reliable connection speeds to match. In case you want to do your own research, you can look at the criteria by which I chose the best VPNs for Libya.
Fast connection speeds — The server you're accessing needs to be reliable and fast. A good VPN service will be able to let you stream, download, and game effortlessly, like the VPNs which I tested.
Extensive server network — To access online streaming platforms such as Netflix, Hulu, Disney+, and Amazon Prime Video easily, you will need servers that are near Libya, such as in Algeria, Egypt, or Israel. To access content in Libya with greater speed, it is possibly better to find a server that is in Libya or nearby.
Robust security features — In order to safely access content from countries with political situations like Libya, you need strong security features to ensure that none of your data gets leaked. This is why I search for the latest, most popular security and encryption features in the VPNs I test, such as a powerful kill switch, WireGuard and OpenVPN protocols, and AES 256-bit encryption.
Powerful privacy — Features such as a strict no-logs policy and IP/DNS leak protection are of great importance for VPN users, as these will grant you protection of your personal data on the internet.
Easy-to-use apps — The best VPN service needs to ensure that even beginners can wrap their heads around the features available to them. It should also be usable on the most popular devices and operating systems.
Wide array of customer support options — To ensure that the users will have dependable customer support, the service needs to have a few different options, such as a live chat, email, or phone.
Dependable money-back guarantee — To make sure you will not make a mistake you cannot take back, choose a VPN with a money-back guarantee. This way, you will be able to use the VPN without the risk.
Try ExpressVPN Risk-Free Today
FAQs on Using a VPN for Libya
What are the benefits of using a VPN for Libya?
Using a reliable VPN for Libya grants you safe access to various streaming sites with great speeds, such as Netflix or Disney+.
In addition, a VPN makes sure that your personal data stays protected and safe from any leaks, so it's a good idea to use it no matter where you are. They have special features to ensure your online privacy. For example, the VPNs I recommend offer AES 256-bit encryption, a kill switch feature, and DNS/IP leak protection.
Is it safe to use a free VPN for Libya?
It can be unsafe to use free VPNs for Libya, as most of them do not offer advanced safety features, such as strong encryption and a kill switch.
Additionally, free VPNs often limit speed and bandwidth, or the number of available servers, which means they will not be able to unblock a significant amount of content. Even if you manage to access certain streaming sites, you won't be able to watch for long or in good quality.
Furthermore, some free VPNs sell users' data to third parties for profit or even have malware in their installers which can unknowingly infect your devices. Because of this, I would steer clear of using them altogether. A reliable paid VPN with quality features and an attested money-back guarantee is a much better option for people needing a VPN.
Can I use my Libya VPN on iOS, Android, Windows, and Mac PC?
Yes, as long as your chosen VPN is available on these devices. The VPNs listed in this article are available on Windows, Mac, iOS, Android, and many other devices for which you may need a VPN.
Will I be able to play PUBG with my VPN in Libya?
Yes, you will be able to play PUBG in Libya with a VPN. PUBG isn't available in Libya, however, it's available in countries nearby, such as Algeria and Egypt. If you're temporarily traveling to Libya and lose access to the game, simply connect to one of the VPN servers in the mentioned countries, and you can enjoy playing the game. The distance between you and the VPN server will be smaller, so your speeds won't drop by a lot if the VPN you choose is fast. The ones I recommend gave me consistent speeds and low ping on nearby servers.
The Bottom Line
A dependable VPN service can help you easily access content in Libya, with maximum security granted to you and your data.
ExpressVPN is my recommendation for Libya, even though it doesn't have a server in the country itself. The fast connection speeds and robust safety features it offers overtake many other VPNs I tested. Even better, you can try this VPN with complete trust — it offers a 30-day money-back guarantee.
To summarize, here are the best VPNs for Libya
Privacy Alert!
Your data is exposed to the websites you visit!
The information above can be used to track you, target you for ads, and monitor what you do online.
VPNs can help you hide this information from websites so that you are protected at all times. We recommend ExpressVPN — the #1 VPN out of over 350 providers we've tested. It has military-grade encryption and privacy features that will ensure your digital security, plus — it's currently offering 49% off.