How to Reduce Latency in The Division 2 – Easiest Hack for 2020
Updated on 15th June 2020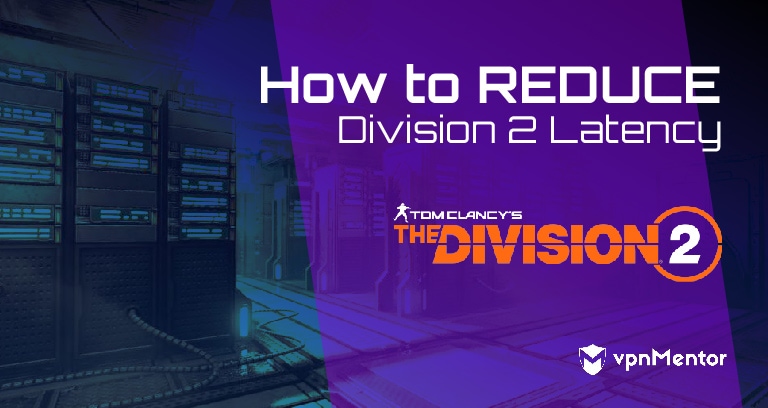 You are now in the endgame of The Division 2. The Black Tusk's robot dogs, The Warhounds,  are close on your trail. It's time to make a stand. You ready your new grenade launcher, and the game comes to a jarring halt.
Your mission is over. Latency and lagging are your new enemies. How do you rid your home network of this problem and return to post-apocalypse DC? You need a sturdy VPN to combat latency and lagging.
How to Reduce Latency in The Division 2
Choose a VPN – We recommend NordVPN for gaming.
Install the VPN and connect to a server near you.
That's it! Your latency should be lower.
How a VPN Can Help You Reduce Latency in The Division 2
Latency is similar to ping, which is a measurement of your server to the game server. The lower the latency/ping is, the better. High latency causes lagging.
Millions of players want to play The Division 2, which means there are thousands of users on a single server. It can overrun the bandwidth, and it can also result in an ISP purposely slowing down the internet, or ISP throttling. Lagging is the result.
If you want to return to the Dark Zone fast, we recommend adding a VPN to your cache. A VPN will bypass any slow server and connect you with the quickest one. The Black Tusk awaits your return.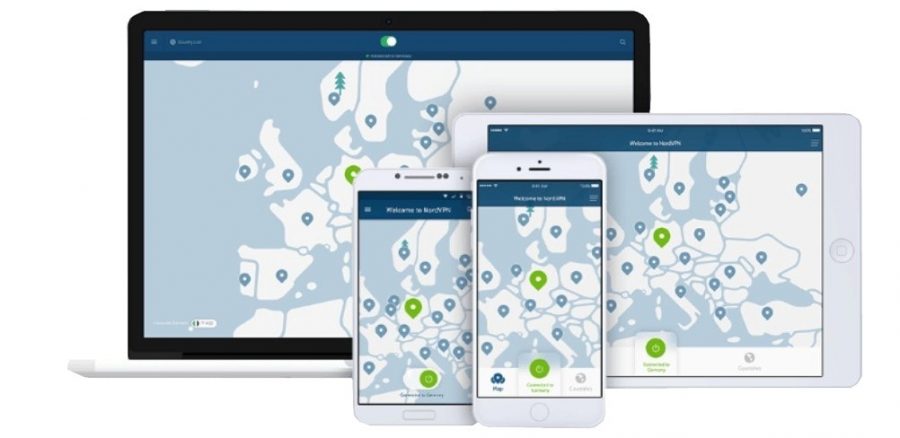 The Division 2 will need a secure VPN to perform at high speed. That's why we recommend NordVPN as our top choice. After testing hundreds of VPNs for gamers, we found that NordVPN rises above the competitors.
Latency is only one of several problems that you, as a gamer, encounter. You worry about security on your home network and potential security hacks. NordVPN protects the gaming world with 256-bit encryption, and it has built-in anti-DDoS protection. Plus, NordVPN's vast network of servers is all protected against would-be hackers.
Speed is essential to The Division 2, and NordVPN's recent updates ensure that your combat remains in real time. That's why NordVPN is at the top of our list for gaming.
Here's why else NordVPN is perfect for your gaming needs:
5,100+ servers in 60 countries
A strict no-logs policy
Automatic kill switch
24/7 customer service
30-day money-back guarantee
Bypasses The Great Firewall of China
Are you ready to get back to The Division 2?  NordVPN will drop you into the action in a hurry, and it protects your gaming with top-notch security, lightning-fast connections, and huge server selections.
NordVPN can unblock:
Netflix, HBO, Hulu, Showtime, BBC iPlayer, Amazon Prime Video, and Sling TV.
Supports torrenting:
Yes, P2P specialty servers available.
NordVPN works on these devices:
Windows, macOS, Android, iOS, Android TV, Linux, Chrome, and Firefox. It's also compatible with routers.
Other Ways to Reduce Latency
VPNs can fix most latency issues, but it never hurts to fine-tune. Here are some Non-VPN fixes:
Use an ethernet cable instead of wi-fi on your router. A wired internet connection has better stability, and it is typically better than a wi-fi connection.
Go to the game settings and lower things like Resolution, Virtual Sync, and Anti-aliasing.
Disconnect any of your other devices (like your phone) using your internet connection.
Unplug your modem and router for 30 minutes to reboot your network hardware.
Close background processes (for both Mac and Window) like Antivirus upgrades and Torrent clients.
Summary
The Division 2 is one of the most exciting third-person shooter games. You want to explore all its Dark Zones without the infiltration of latency. A powerhouse VPN like NordVPN keeps you in the hunt for SHD Tech with blazing speeds and ironclad security.
Further Reading
Take a look at our choices for 5 Best VPNS for Gaming in 2020.
Are you looking for fast streaming and torrenting?  Read our 5 Fastest VPNs For Torrents & Streaming in 2020 [+No Logs Kept]