How to Stream Every NHL Regular Season Game from Anywhere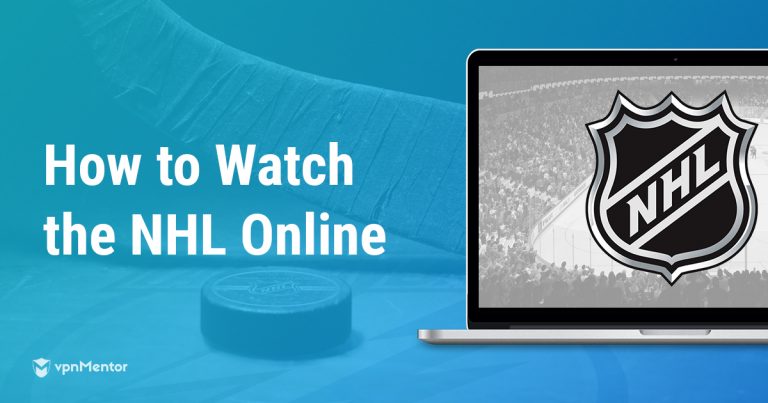 The new NHL season is here, and The Washington Capitals hope to retain the Stanley Cup despite early setbacks. But hockey is the most unpredictable of sports – a few bad line shifts now could shatter a team's playoff dreams later.
Most NHL games are broadcast on FOX and NBC Regional Sports Networks (e.g. Fox Sports North and NBC Sports Boston), which are only available in the US. Alternatively, you can subscribe to NHL.tv, but you'll run into the same geo-restriction there.
In fact, even if you're in the US, it's still hard to get total access to the NHL regular season. Regional blackouts sometimes mean that you can't watch games in a different city or conference, even if you've paid for multiple cable packages.
Thankfully, a reliable VPN will allow you to bypass both geo-restrictions and blackouts by changing your IP address. We'll take you through everything you need to know, from choosing the right VPN for NHL games to the additional benefits VPNs offer.
How to Watch NHL Live Games with a VPN: Quick Guide
We've prepared several guides to streaming live NHL games, depending on your location, viewing preferences, and access to specific US TV services.
If you have a US cable/streaming TV or NHL.tv subscription
Follow these steps if you already have a US streaming account but want to watch a game from outside the US, or a game that's blacked out at your location.
Sign up for a VPN service, such as NordVPN or one of the other providers listed below. Download and launch the VPN app.
Choose a US server location.
Open the streaming website/app (i.e. NHL.tv, NBC Sports or Fox Sports) and choose the game you want to watch. That's it – start cheering!
If you don't have a US cable/streaming TV or NHL.tv subscription
Even if you don't have a US cable TV subscription, you'll still be able to stream live NHL content if you use your VPN to sign up for a US-based streaming service.
Select a VPN provider like NordVPN with US servers and sign up. Download the VPN app for your device and choose a US server.
If you don't have an American credit card or US PayPal account, go to MyGiftCardSupply.com and purchase a Hulu gift card. Follow the instructions carefully to redeem the gift card for Hulu Live TV service.
Sign up for a Hulu Live TV package that includes Fox and NBC regional sports networks.
You can now watch all the live NHL games shown on NBC/Fox networks.
Bypassing Regional Blackouts of US Streams
If you can't access the regional sports network you're looking for or get a message that a particular game is blacked out in your city, you just need to switch your VPN server connection to a city where an NBC or Fox network is broadcasting the game.
You can find a complete TV schedule for all games on the official NHL website.
Canadian Streaming Option – Hockey Night in Canada
CBC offers free live coverage of featured NHL games on Hockey Night in Canada. Even if you primarily watch the NHL on US networks, it's worth your while to check out Hockey Night, widely seen as the best hockey presentation in the world.
Sign up with a VPN with Canadian servers. The huge global network of NordVPN includes all major Canadian cities.
Download and launch the VPN app. Click a location in Canada on the world map.
Open the CBC app or visit cbc.ca. Sign in or sign up to unlock live channels.
Tune in for Hockey Night every Saturday night!
Why You Need a VPN to Watch Live NHL Games
A Virtual Private Network (VPN) bypasses network geo-restrictions by hiding your IP address, making it appear as though you're accessing the streaming TV service from wherever your chosen server is located.
The best VPNs even give you access to US Netflix and the BBC iPlayer – services that guard their content with VPN-screening software.
To stream live hockey, look for a provider with great connection speeds to avoid lag or buffering. Many VPNs have weak networks that can't compensate for the speed loss caused by their encryption processes.
A range of US servers will also be helpful, as you'll be able to connect to a different city when an NHL game is blacked out in the first region you try.
A VPN is also great for privacy and security. The end-to-end encryption and rerouting of your traffic mean that you'll be hiding your online movements from your government and ISP, as well as from hackers who want your personal information.
However, all VPNs aren't created equal. You'll see vast differences in speed, consistency, and overall quality depending on which service you use. Here are three of the best VPNs for NHL streaming this season.
Best VPNs for Live Streaming NHL Games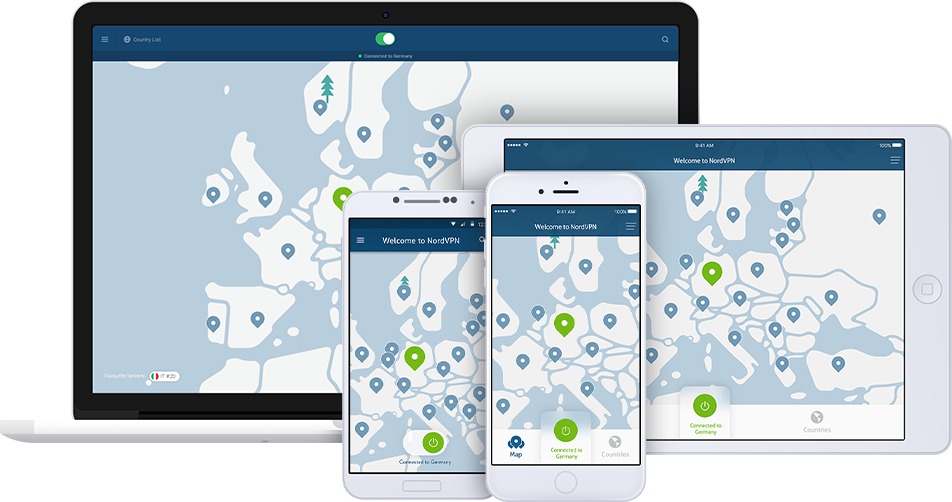 The highly rated NordVPN is our first choice for unblocking a range of streaming services, and its nearly 2,000 US servers work perfectly with Hulu and all major US networks.
This VPN strongly focuses on security, with military-grade encryption and the option to use double VPN for further protection. Unique CyberSec software works to block ads and suspicious websites, which is great for day-to-day online use.
NordVPN has won the favor of the vast majority of its users, and it's affordable if you opt for one of the longer plans. It's perfect for watching the nonstop action of NHL games, thanks to servers optimized for streaming.
Money-back guarantee:
NordVPN can unblock:
Netflix, HBO, Hulu, Showtime, BBC iPlayer, Amazon Prime Video, and Sling TV.
Supports torrenting:
Yes, P2P specialty servers available.
NordVPN works on these devices:
Windows, macOS, Android, iOS, Android TV, Linux, Chrome, and Firefox. It's also compatible with routers.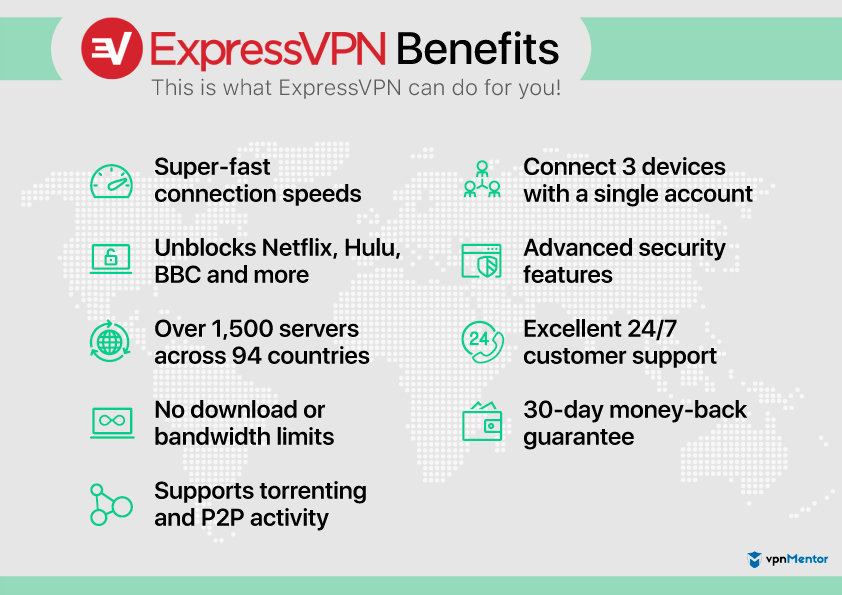 ExpressVPN handles the demands of streaming fast-paced sports effortlessly. The network has the fastest connection speeds of the 300+ providers we've reviewed, with servers in 20 US cities.
Encryption is provided with AES-256 keys, ensuring your data remains protected at all times. An outspoken internet freedom advocate, ExpressVPN also has a strict no-logging policy, storing no user activity data ever.
The Network Lock feature ensures that you'll remain protected even if the VPN connection drops unexpectedly. The hundreds of user reviews we've collected attest to the speed and overall quality of ExpressVPN.
Money-back guarantee:
ExpressVPN can unblock:
Netflix, Hulu, HBO, Amazon Prime Video, Showtime, Sling TV, DAZN, and BBC iPlayer.
Supports torrenting:
Yes, all servers support P2P activity.
ExpressVPN works on these devices:
Windows, macOS, Android, iOS, Android TV, Linux, Chrome, and Firefox. It also offers an app for use with certain routers.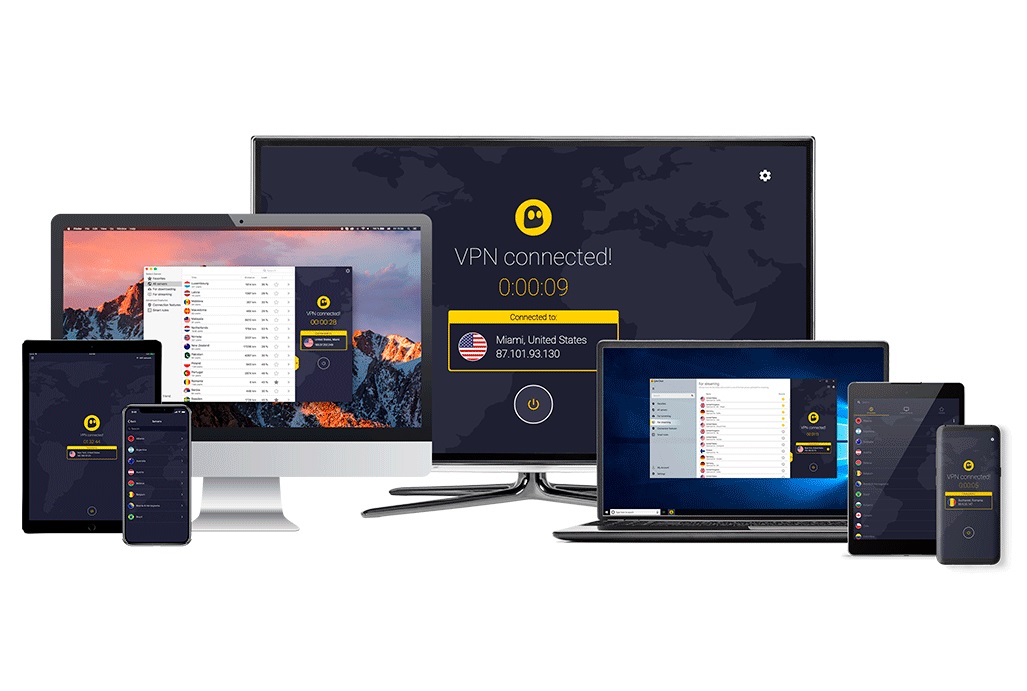 CyberGhost is the perfect budget option for watching the NHL, with great speeds and over 500 servers in the US, along with 80 more in Canada.
It blocks ads, trackers, and malicious websites while you're online, so you won't have to worry about malware. CyberGhost also offers browser extensions for Chrome and Firefox, a great option to surf safely at top speeds.
The Romanian-based VPN is an online privacy leader, well respected by the majority of users because of its dependable speeds, large array of servers, and generous 45-day money-back guarantee.
Money-back guarantee:
30 days on short plans; 45 days on 6 months or longer
CyberGhost can unblock:
Dedicated streaming profile with servers optimized for: Netflix, BBC iPlayer, Sky Go, Hulu, Comedy Central, Eurosport, ESPN, and others.
Supports torrenting:
Yes; dedicated profile shows countries and number of users.
CyberGhost works on these devices:
Windows, macOS, Android, iOS, Amazon Fire Stick, Android TV, Linux, and Chrome.
Conclusion
A top-quality VPN is the best tool for watching sports from around the world, including hard-to-reach NHL regular season broadcasts. In fact, a VPN is especially important to have if you're a hockey fan.
NHL games aren't broadcast internationally to the extent of other popular North American sports like NBA basketball and American football, so a VPN is the easiest way to ensure that you'll never miss a game, all the way up to the Stanley Cup Finals.
By using free trials and money-back guarantees, you can even watch a lot of NHL games FREE this season. But once you see everything a great VPN can do for you, you'll probably find that, like us, you don't know how you ever got by without one.