How to Watch Canal Outside of France in 2020 – Quick & Easy
Updated on 24th April 2020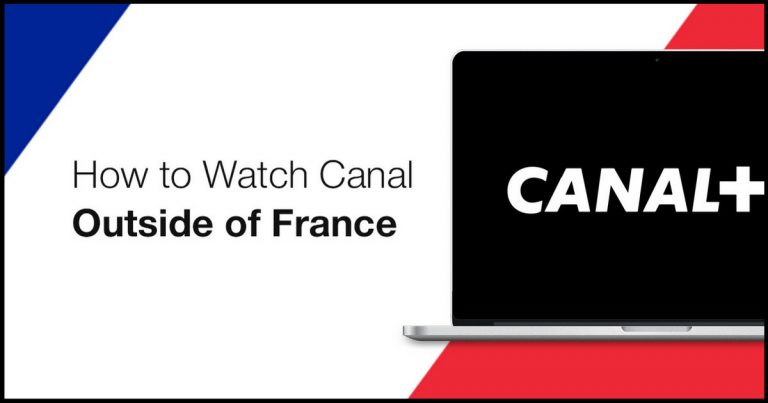 If you want the best of French television online, you know the Canal network is the obvious choice. After all, there's no better way to catch the latest Le Grand Journal or preview the new hit movies during the Cannes Festival. What you're looking for now is a way to watch Canal+, C8, CNews, and Infosport+ from anywhere.
If you're in France or anywhere else in the European Union, the Canal channels are easy to get to. But eager viewers in the rest of the world still have only restricted access, or no access at all, to this popular piece of French TV.
So if you're trying to watch the complete Canal+ lineup (or one of the other three channels offered by the Canal network) from the US, Canada, Switzerland, Australia, and elsewhere, you'll unfortunately be stopped by geoblocks.
It doesn't have to be this way! With a capable VPN, you can access Canal channels effortlessly – but you'll need to pick the right tool for the job. Follow this guide to find out everything you need to know about how to watch Canal from anywhere in the world.
How to Watch Canal Outside of France: Quick Guide
Choose a solid VPN. We'll give you five recommended VPNs below – our #1 pick, CyberGhost, offers a perfect mix of unblocking power and ease of use.
Install the VPN and connect to a French server.
Navigate to Canal's live stream page and select a channel. That's it!
While the Canal network streams are available for free, some Canal+ broadcasts (such as Ligue 1 football matches) require a separate subscription. If you see a message with a timer like the one below, don't worry – your VPN is working fine, but you won't have access to that particular broadcast unless you purchase the required TV package. Otherwise, you'll be able to continue watching the stream once the timer expires.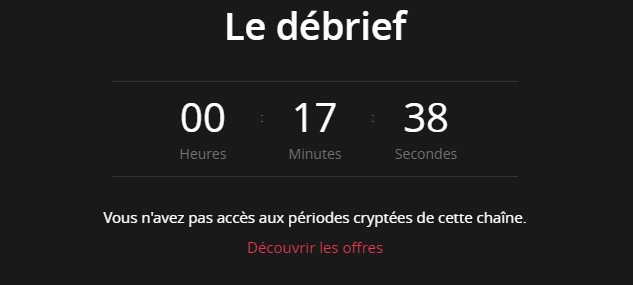 Why You Need a VPN to Watch Canal Outside of France
Like many other TV networks on the internet, Canal is geographically restricted to a few selected regions. For a long time, Canal was geo-restricted to France only, but the EU's "TV Everywhere" initiative has recently allowed all viewers within the EU to access the popular French network's content.
This is great news if you live in Europe, but if you're located elsewhere (like the US, Canada, or Australia), you're still out of luck. In some places (e.g. Québec), you'll have only restricted access to a limited menu of programs. In most others, instead of a live stream, you'll be looking at the following error:

"Error. Cannot access the content, please check your internet connection."
So you'll need a way to bypass the Canal network's geoblocks, because the problem with your internet connection is basically that it's not in France.
But it can be with a VPN! Here's how it works – you can connect to a server located in France, effectively changing your virtual location. When you're loading the stream, you'll be doing so with a French IP address, which won't trigger the error message above.
Unblocking content is one of the benefits of VPNs, but there are a lot more. If you're new to this software, we invite you to our beginner's guide, where you can learn more about VPNs and why you should consider using one.
You need to know, however, that not all VPNs offer the same experience – some of them aren't suitable for streaming, and others struggle with unblocking. If you want to make sure you've landed on the perfect VPN for watching Canal outside of France, here are a few pointers to help you out:
The more servers, the better. Many geoblocked streams and TV channels on the internet have tight detection systems in place to blacklist VPNs, proxies, and other unblockers. To avoid failed connections and other VPN blocks in your effort to access Canal from abroad, you want a service that offers plenty of French servers – and adds new French IP addresses regularly.
Speed is important. Unless your ISP is throttling your bandwidth, a VPN will slow your connection down. The real question here is by how much. With the fastest VPNs on the market, the difference isn't noticeable, so you can continue enjoying your streams in HD. So it's vital that you pick a streaming-friendly VPN.
Never sacrifice privacy. There are VPNs out there that are excellent for streaming, but also keep logs of your connection and bandwidth usage. If you value your privacy, avoid them. You don't have to trade security for performance – get both instead with our list of best no-log VPNs.
Now you know what to look for – but how do you find the VPN that has all of the important features, and more? Allow us to save you some time, and check out our top five VPN picks for watching Canal from outside France below.
The Best VPNs for Watching Canal Outside of France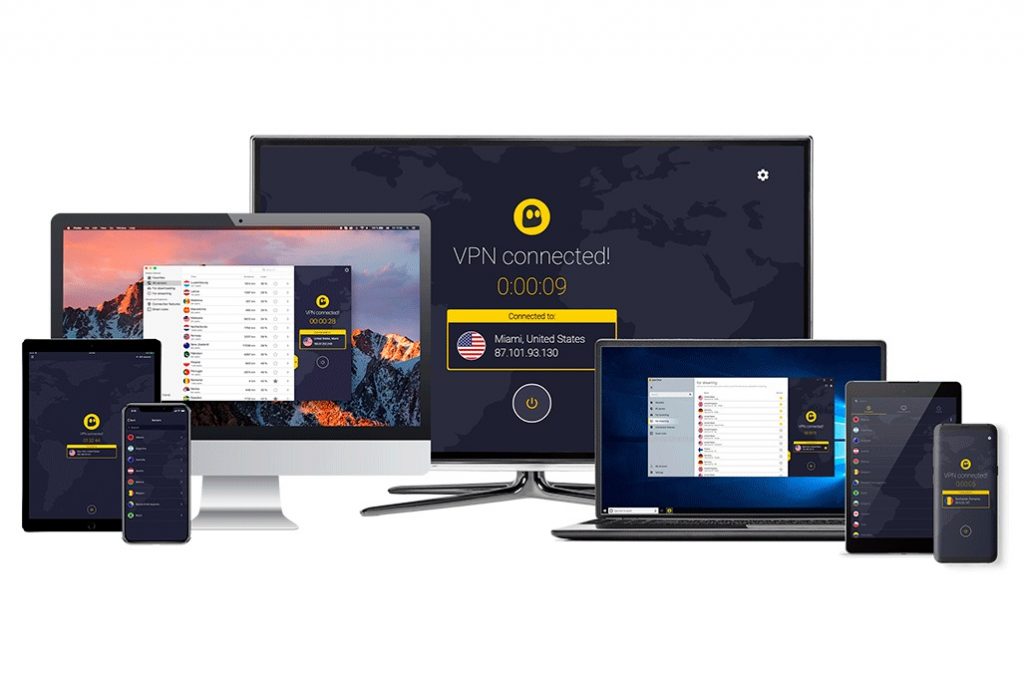 For those who want easy unblocking in just a few clicks, CyberGhost is the ideal choice. This VPN gives "ease of use" a new meaning with its premade profiles, and it doesn't keep any logs, either, so your sensitive data is safe. There are 240 French servers to choose from, with 24 of them added just recently!
Overall, CyberGhost is perfect for beginners and experts alike, and many users praise it for that. Check it out for yourself with the 30-day money-back guarantee.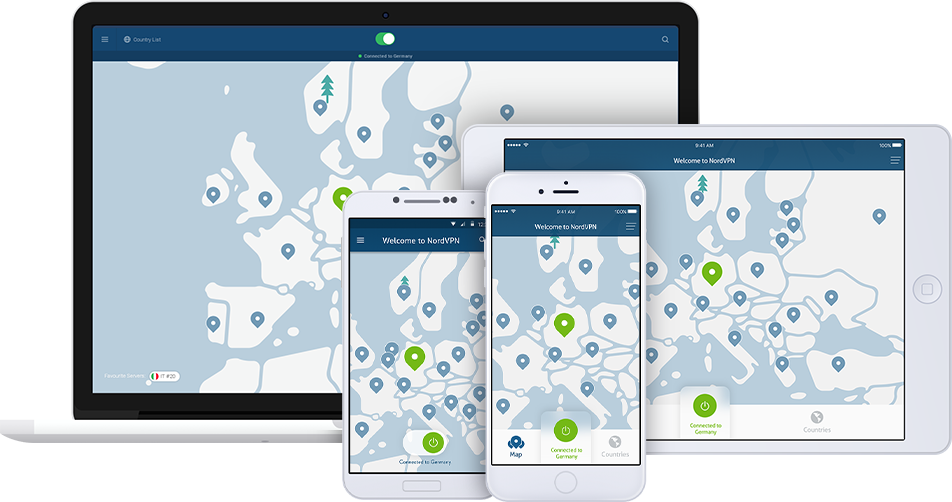 NordVPN has over 150 servers in France alone, as well as blazing speeds and a no-logs policy. It's one of the leading VPN providers for a reason – the company cares for its users, as shown by the constant service updates. Robust encryption, a 3-day free frial and handy 30-day refund period round out the attractive features of this premium VPN service.
If you want a VPN with top-shelf performance, excellent live chat support, and great value for your money (although you will pay a little more than with some other VPNs), you can't go wrong with NordVPN. It's a crowd favorite.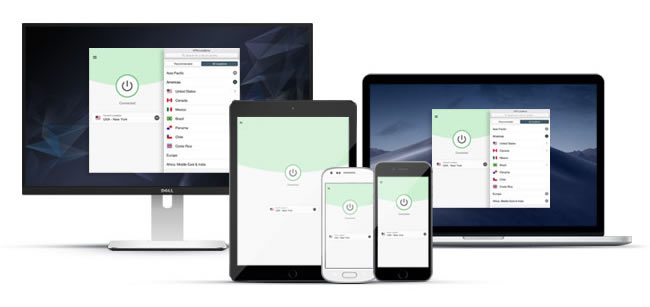 If you won't settle for anything but the fastest connections, ExpressVPN's speeds will surely impress you. Additional features like split tunneling and MediaStreamer DNS make this VPN even more appealing, and the solid encryption combined with the strict zero-logging policy ensure that your data is secure and private.
ExpressVPN is an extremely capable VPN, but it isn't cheap. However, you can try it risk-free for a whole month and see what all the hype in the user reviews is about.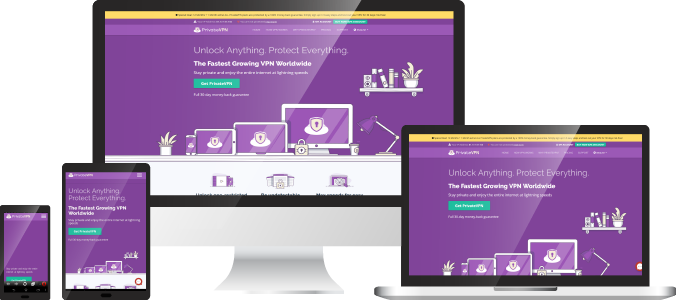 Huge server networks are usually preferred, but PrivateVPN is an exception. Even though it only has around 80 servers (two of them in France), this VPN carefully manages its server network and remains great for unblocking content. Encryption is very good, and your privacy will be spotlessly preserved thanks to the no-logging policy.
PrivateVPN will even help you with a remote setup if you need a hand! It's an awesome budget VPN that delivers – user reviews prove it. Take advantage of the 30-day money-back guarantee to see if you agree.

PIA offers a feature-packed VPN service for a very affordable price. It is considered the ultimate budget-friendly VPN, with thousands of servers around the world, 46 of which are in France. There is a 7-day money-back guarantee, but the best part is that you can count on the zero-logging policy as well as excellent encryption to keep you safe.
The only real drawback of PIA is that it's US-based – this can be a major issue for the privacy-conscious because of US data retention laws. So far, the VPN has been upfront and transparent about those issues, one reason that it has a loyal following.
Summary
No matter where you're located, you can count on your trusty VPN service to eliminate geoblocks and give you unlimited access to Canal's online TV. Just choose your VPN, get yourself connected, and enjoy the great shows!
Looking for a bargain? Check out the latest, hottest VPN deals our researchers have found and get a premium VPN for the price of a discount service! Offers change all the time, so check back often.