How To Watch Season 5 of Empire Online from Anywhere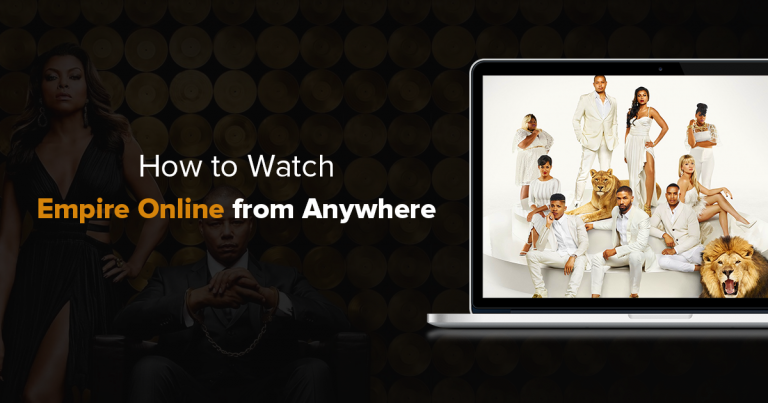 Addicted to the action on Empire? So are we! If the previous seasons are anything to go by, Season 5 of Fox's best-rated show will be packed with glitzy, compelling drama and soundtrack music that consistently tops the Billboard Hot 100 charts.
That's why we know you're going to be looking for the fastest, easiest way to watch Empire's fifth season as soon as possible. Unfortunately, Hulu – the only streaming service that carries Empire – is geoblocked outside the US.
Don't give up! Our experts found a trick that will give you instant access to Hulu no matter where you are, without even needing an American credit card. All you'll need is a reliable VPN (virtual private network) service and our step-by-step method.
To learn the trick and get some help deciding which VPN is right for you, read on. We'll show you how to watch Season 5 of Empire online from anywhere in the world!
How to Watch: Quick Guide
Choose a VPN provider (you'll love CyberGhost ). Sign up for the service and download the app.
Launch the VPN and connect to a server located in the United States.
Go to MyGiftCardSupply and purchase a Hulu gift card. This will enable you to sign up for Hulu Live TV without a US address or credit card.
Log out of your Hulu account and follow the instructions on MyGiftCardSupply to redeem your gift card.
Grab your favorite snack and settle in. Watch Empire online from anywhere.
Why You Need a VPN to Watch Empire
Hulu secured the exclusive streaming rights for Empire when it debuted in 2015. That means that Hulu is the only streaming service where you can watch season 5 online, although you can get caught up on previous seasons via Fox's on-demand service.
Unfortunately, both Hulu and Fox on Demand are only available to viewers in the United States. So if you want to watch Empire from anywhere outside the US, you're going to need a VPN. VPNs mask your true IP address to make it look like you're watching from the location of the VPN server you are using. Using a high-quality VPN service is the only safe, reliable way to unblock geo-restricted content so you can view your favorite TV shows from wherever you are.
VPNs have a lot more to offer than just removing geoblocks, too. They also improve your privacy online, encrypt your activity so it cannot be tracked, and protect you from malware and hackers.
These days, there are hundreds of choices for affordable VPN services. However, not all VPNs are created equal. If you want to bypass geoblocks with ease and enjoy fast, smooth, and uninterrupted Empire viewing, read on for our top-rated VPNs that are ideal for streaming content online from anywhere in the world.
The Best VPNs for watching Empire online
The VPNs we recommend all offer safe, stable, and fast service so your Empire viewing experience won't be ruined by interruptions and buffering. After all, it kind of defeats the purpose of "on-demand" TV if you have to wait around for the content to be ready!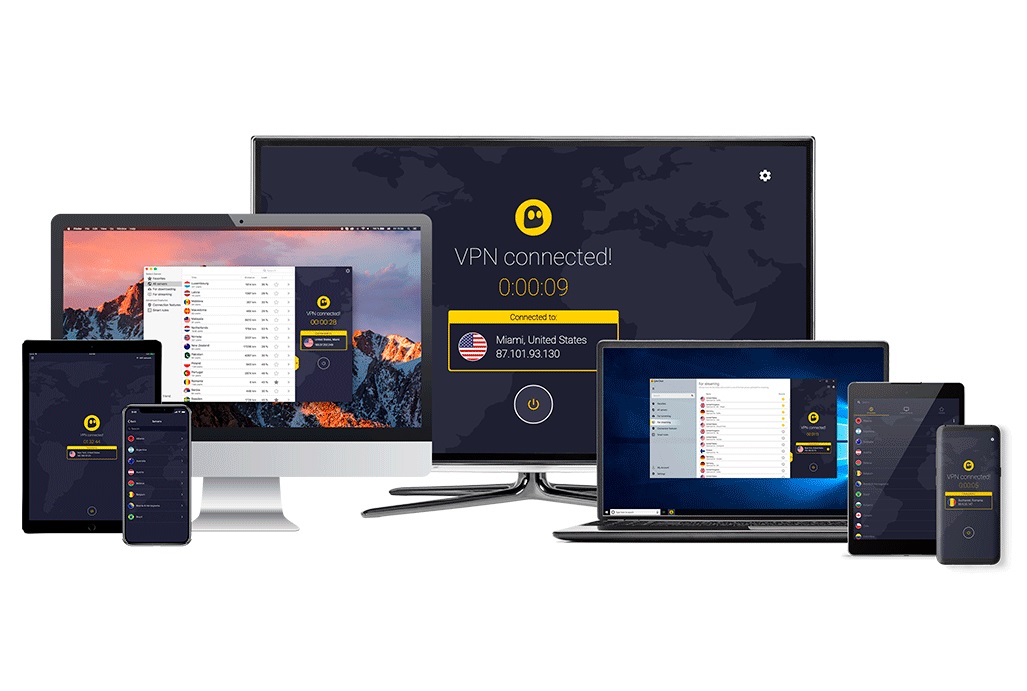 Cyberghost offers an impressive 2,200 servers across 56 countries to ensure high speeds and access to geoblocked content from around the world. Cyberghost doesn't keep user logs and its transparent and comprehensive privacy policy should put your mind at ease about security concerns. A 7-day free trial for both iOS and Android apps gives you the chance to see what this VPN can do for you before you commit. But don't take our word for it: check out what Cyberghost users had to say.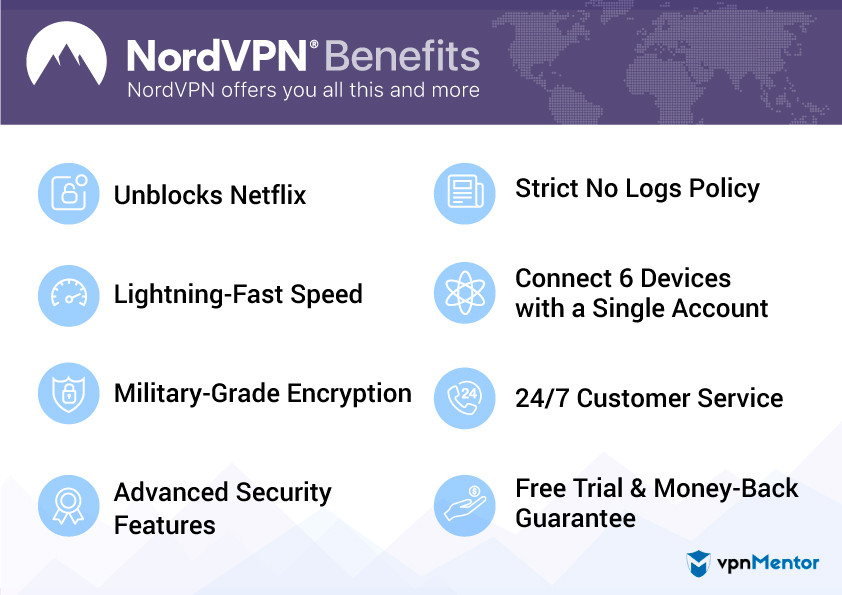 Our Best Overall VPN in 2019, NordVPN has a strict no-log policy and a unique Onion over VPN security protocol, great news for anyone concerned about digital security. Fast speeds, 256-bit encryption, and super-responsive customer service are just three of the many reasons that customers love NordVPN. If you want to see for yourself what NordVPN has to offer, you can do it without any risk, thanks to a 30-day money-back guarantee.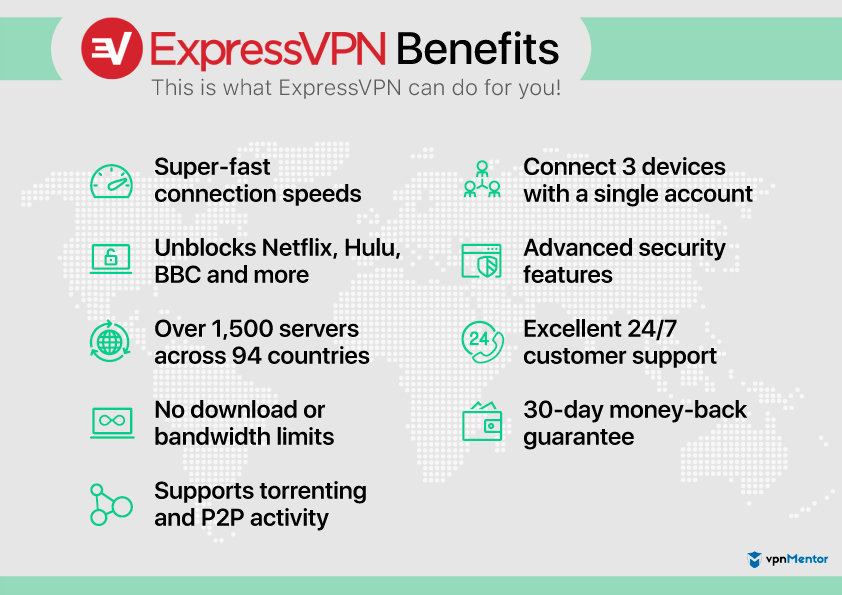 ExpressVPN is one of the fastest and most reliable VPN services available, and keeps piling up stellar customer reviews to prove it. ExpressVPN shows that it takes your privacy seriously with a built-in kill switch, no-log policy, DNS leak protection, split tunnelling, and AES 256-CBC military-grade encryption to ensure that your information is safe. The responsive tech support is available 24/7 via live chat if you have any issues, and quality is assured with a 30-day money back guarantee.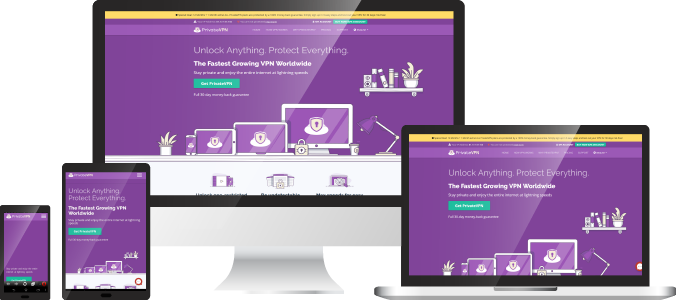 PrivateVPN was chosen as our Best VPN for Customer Service in 2018, and the care and concern the company shows for customers is reflected in its user reviews. Compared to other VPN providers, PrivateVPN offers a no-frills service, which means you won't have access to some of the really advanced features available on other top VPNs. However, if you're new to the VPN world and simply want a fast and secure option that works, PrivateVPN is a solid choice.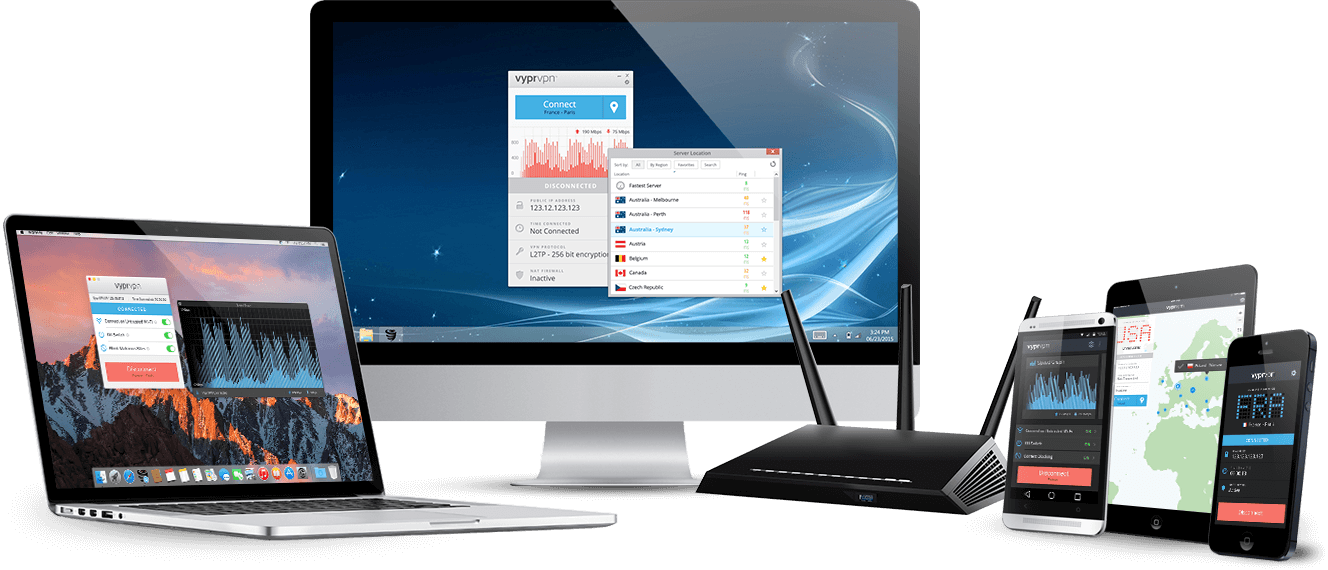 VyprVPN is one of the best choices for streaming geoblocked content from anywhere. The high download speeds and stable connection mean a smooth viewing experience without the frustration of buffering – a major advantage mentioned in the company's enthusiastic customer reviews. If you are concerned about privacy, it is important to know that VyprVPN does keep user logs for 30 days. However, the company is headquartered in Switzerland, which means your data is protected by the country's strict privacy laws, the same ones that protect those famous Swiss bank accounts.
Summary
When Empire hit the small screen in January 2015, it became an overnight hit and a pop-culture phenomenon. When Season 5 begins in September, Empire fans located outside the USA are going to need a VPN – the affordable, fast, and user-friendly way to bypass geoblocks and watch on Hulu. Thanks to our little gift card trick, now you know how to watch Season 5 of Empire from anywhere, so you won't have to miss a single minute.
If you are having trouble deciding which VPN is right for you, we've got a lot more information about the top VPN providers in our list of the best VPNs overall.