How to Watch the 2019 MLB Games from Anywhere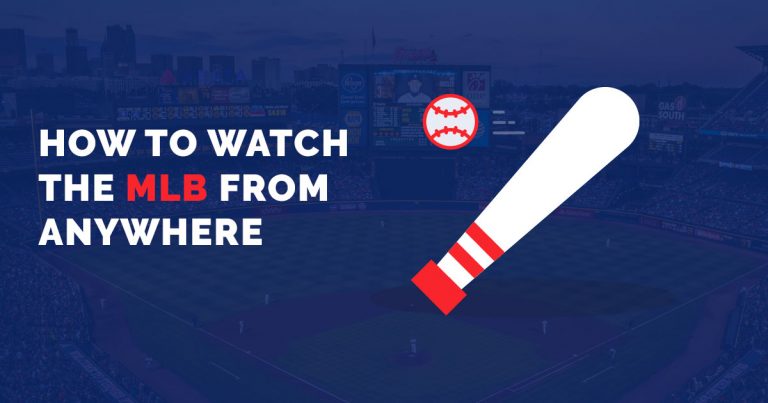 The 2018 Major League Baseball season is building to a dramatic climax, with at least 10 teams battling for five playoff spots in the National League. Every hit and every pitch matter now, so you want to be able to watch all the big regular and postseason games, right up through the World Series in October.
However, if you are not in the US, watching those games will not be easy. The US-based TV networks that broadcast MLB, and the streaming services that include those networks, are geoblocked outside the US.
But don't give up, our experts are here to help! They've prepared an easy guide showing how to bypass the geo-restrictions using a VPN so you can watch 2018 MLB regular and postseason games from anywhere in the world.
Quick Guide: How to Watch
Five US TV networks will broadcast many crucial MLB regular season games and all the playoff games: Fox, ESPN, FS1, TBS, and the MLB Network (MLBN). All the major American streaming services, such as Sling TV, PlayStation Vue, DirecTV Now, Hulu with Live TV, and YouTube TV, include the first four of these networks. However, MLBN, which broadcasts some regular season games and will carry two playoff games during the Divisional Series, is only available via PlayStation Vue, YouTube TV, and DirecTV Now.
Here's how to watch:
Select a VPN with servers in the US. (You'll love CyberGhost !)
Follow the VPN provider's instructions to download and install the VPN on your device.
Connect to a US server through the VPN.
Subscribe to the US streaming service of your choice, which will be unblocked and available. The subscription package should include Fox, ESPN, FS1, TBS, and MLBN, so if you want to see every playoff game, choose PlayStation Vue, YouTube TV, or DirecTV Now.
Settle in with your friends and family to watch the most exciting baseball of the year!
Why You Need a VPN to Watch Major League Baseball in 2018
Behind every geoblock is some sort of territorial broadcasting rights agreement, but let's face it, you don't care about that. You just want to be able to watch baseball. The safe, reliable way to get around the geoblocks and get access to all the great games left in the 2018 MLB regular season and playoffs is to use a VPN. The best VPNs also assure you of outstanding streaming quality.
There are thousands of VPNs on the market, however, and they are definitely not all trustworthy. The right VPN for streaming MLB games will offer:
Servers in the US, preferably including servers optimized for streaming
High-speed connections that are reliable (no interruptions)
Privacy protection features such as advanced encryption, a kill switch, and a choice of security protocols
The capability to bypass both geoblocks and the VPN-blocking software now in use by some US content providers.
After putting all the major VPN providers to the test, we have selected five that will definitely give you a great viewing experience for the rest of the 2018 MLB season.
The Best VPNs for watching 2018 Major League Baseball Games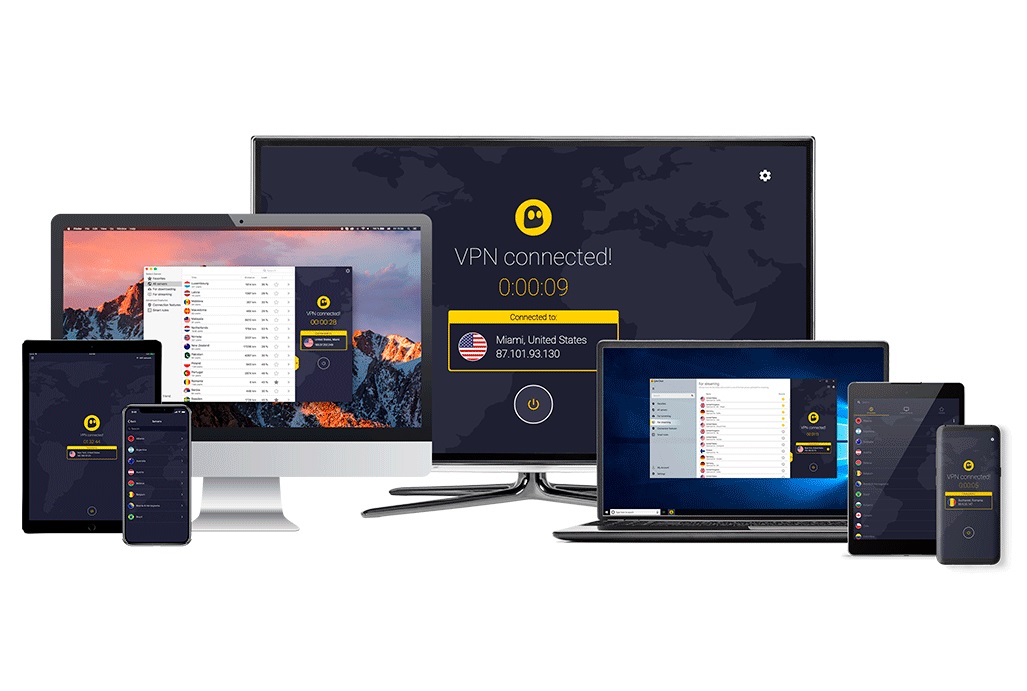 CyberGhost has risen through the ranks of top VPNs by providing fast, reliable connections and over 300 servers in the US. Users especially appreciate the option to switch between 6 different profiles to suit your web surfing needs (browsing, streaming, torrenting, etc.). A CyberGhost subscription also allows for up to seven simultaneous connections across various operating systems, including Windows, MacOS, Android, and iOS. Best of all, CyberGhost's prices are remarkably low, especially for an 18-month subscription. With 24/7 live support, 256-bit AES Encryption, a strict no-logs policy, and a 45-day money back guarantee, CyberGhost is one of the best values on the VPN market.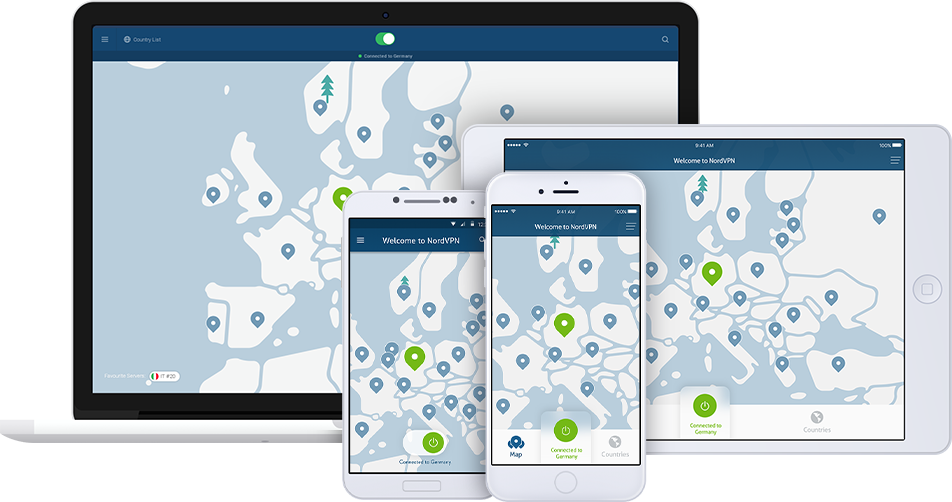 NordVPN didn't just win our award as the #1 overall VPN in 2019, it also offers over 1,000 servers in the US! With 24/7 live customer support via chat, ultra-reliable connections, and great streaming performance, it's no surprise that users all over the world love this VPN. NordVPN also takes your privacy seriously with 2048-bit encryption, a strict no-logging policy, and a kill switch you can trust. A NordVPN subscription comes with a 30-day money-back guarantee and simultaneous connections on up to six devices at a time.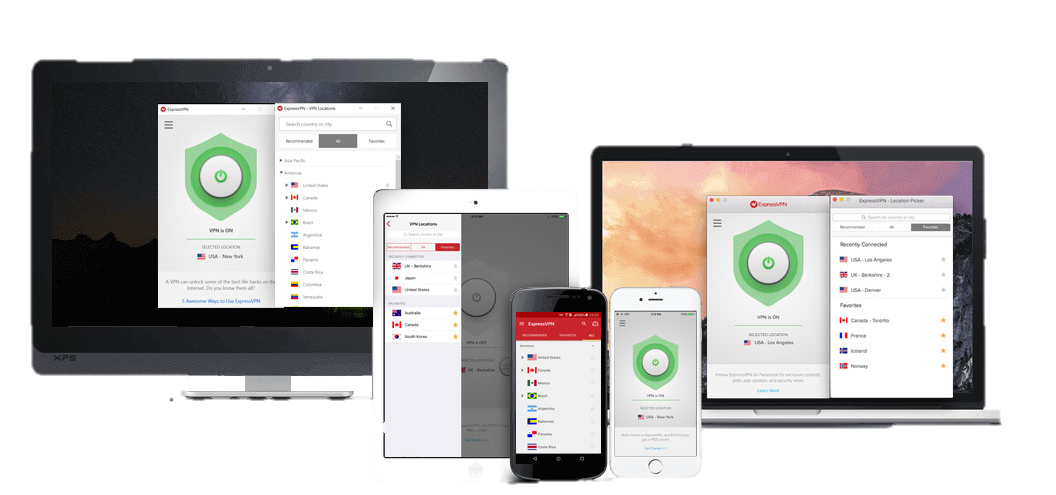 Our testing has confirmed ExpressVPN's claims that it is the fastest premium VPN available today, so you know it's a great choice for streaming. ExpressVPN offers excellent global coverage with servers in 94 countries, including a complete network of high-speed servers spanning the US. In addition to 256-bit military-grade encryption, DNS/IPv6 leak protection, and a kill switch, ExpressVPN offers split VPN tunneling, allowing you to route some of your online activity through the VPN while letting the rest go through your local IP. This provider also offers 24/7 live support, a 30-day money back guarantee, and browser extensions that provide additional security, making it a user favorite.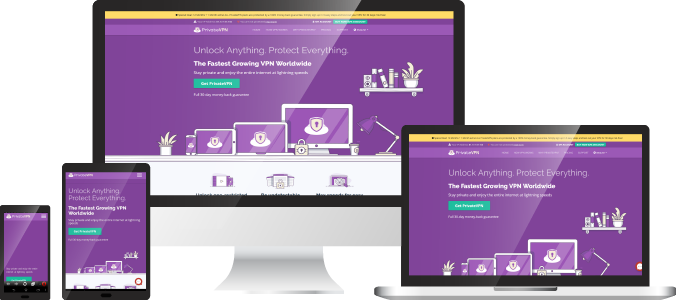 PrivateVPN advertises high speeds, and our tests have shown that they back up their claims. This provider offers buffer-free access to major streaming sites with 10 US servers. If you are a lover of US TV generally, you'll appreciate that PrivateVPN also offers a dedicated app for the Amazon Fire TV Stick. PrivateVPN allows you to protect your activity on up to six devices at a time, using AES-256 encryption and a VPN kill switch to keep you safe. A 30-day money-back guarantee and 24/7 live support are two more of the many reasons we've found hundreds of positive user reviews confirming that PrivateVPN deserves its status as one of the five best VPNs in the world.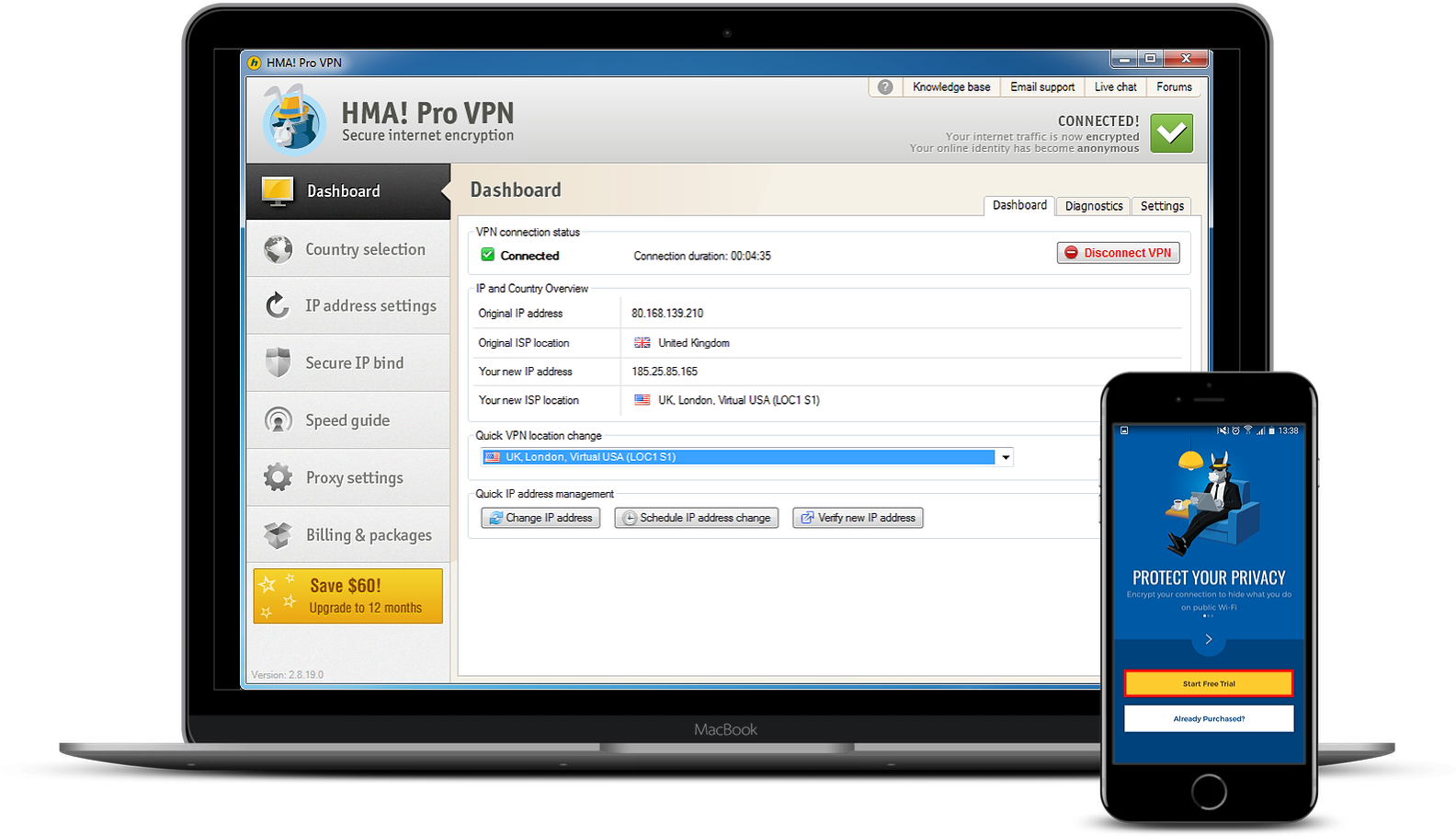 Usually referred to as HMA, this VPN has your baseball-watching needs covered with over 180 US servers. Our favorite feature of HMA's v3 for MacOS, iOS, Windows, or Android is the built-in speed tester, which automatically chooses the best available server for streaming in the country you choose. This provider's 7-day free trial is very popular with users, of course, but it is the 30-day money-back guarantee that really proves HMA stands behind its product. Included in your HMA subscription are 24/7 live customer support and protection for up to five devices simultaneously with AES-256 encryption.
Summary
If you are outside the US and want to watch some of the best baseball action in the world this August, September, and October, you need a VPN that offers you access to US servers and guarantees you a safe, private connection. You might be able to find a cheaper way to get around the geoblocks and get access to US baseball broadcasts, but you'll regret your choice when the picture freezes with the ball halfway between the pitcher and the batter.
So now you know how to watch the remaining 2018 MLB regular season games and every postseason game from anywhere you might be, but you might still have some questions about how to choose the best VPN for you. We're here to help with a comprehensive article on the best VPNs available today.
Not only that, but we've gathered up all the best deals you can find on the top VPNs! Get ready to enjoy every pitch as the excitement grows until MLB crowns a champion in October.