How to Watch the ATP Cup Online From Anywhere in 2020
Updated on 8th January 2020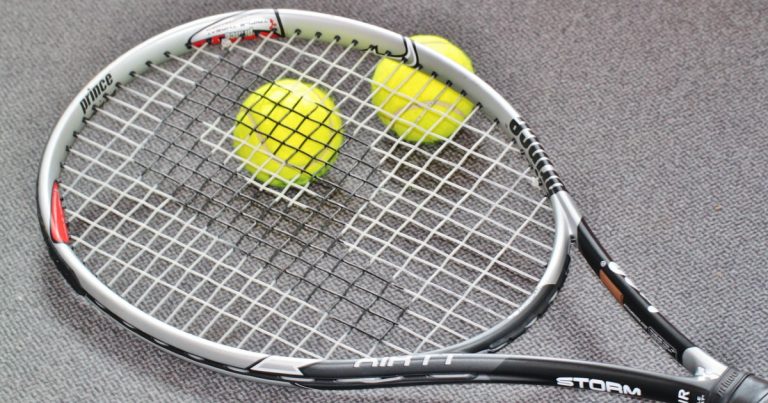 What nation will take home the ATP Cup winnings? It starts with teams from 24 countries vying to be the first to raise the cup and it ends with one team victor.
There's no end to the tennis excitement of the ATP Cup for ten days in Australia, but if you're traveling outside of Australia or the other countries that are part of the tournament, you might not be able to see the matches and know who won and moved on and who lost.
This is because geographical restrictions prevent you from watching the action from Brisbane, Perth, and Sydney. But there's a way to avoid those blocks to stream the tournament: a VPN.
A VPN helps you avoid geo-restrictions and watch everything that's happening at the ATP Cup. It does this by letting you pick a virtual location for your device. When any streaming service checks your IP address, it sees you're in the same country and unblocks the content. Using a VPN to access the tennis championship takes little time and it's a simple process.
From my own experience as a sports fan, I find NordVPN to be the best for streaming live sports and bypassing geoblocks.
Here is the full list of VPNs I recommend for streaming the ATP Cup.
Watch the ATP Cup With NordVPN Now!
Quick Guide – Watch the Australia Broadcast on Channel 9
Choose a VPN provider with high speeds and servers in Australia. NordVPN has the fastest network for watching tennis and the ability to get passed geographical blocks.
Register, download, and install the VPN and then select a server in Australia.
Go to www.9now.com.au and sign up.
When it's time to stream the matches, log in and enjoy!
Quick Guide – Watch the Spain Broadcast on TVE
Pick a VPN with servers in Spain. NordVPN can easily access geoblocked streams from around the world and it has lightning-fast speeds.
Sign up for your VPN and then log in to choose a server in Spain.
Go to www.rtve.es.
Stream the tournament!
Why You Need a VPN to Watch the ATP Cup
You may experience some frustration when it's time for the next ATP Cup match, if you're unable to watch because you're in a country that's not showing the streams. This is the result if the streaming service blocks content to those trying to stream from outside the country.
With a VPN, you can watch every point of the ATP Cup. You choose a country, and your traffic runs through a server in that location. The broadcaster sees that server as your location and unblocks the stream. Then you can watch all the tennis you want no matter where you are.
It's important to note that not all VPNs can access geoblocked content, so choose a premium service to watch the ATP Cup. Premium VPNs have large server networks with plenty of country choices for unlocking blocked content.
VPNs give you internet freedom. You see what you want, from whom you want, no matter where you go. When you sign up, the world of sports is yours.
3 Best VPNs for Watching the ATP Cup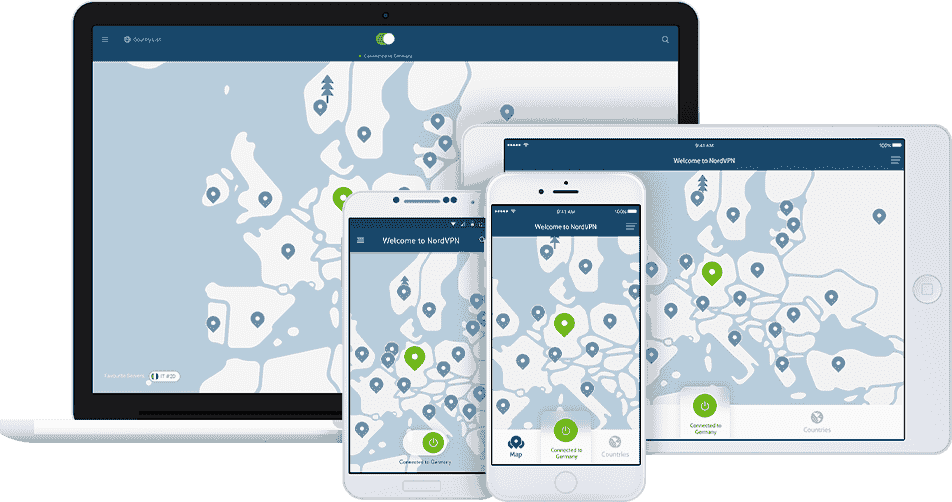 NordVPN's Key Features
Works with: Channel 9 (Australia), TVE, ESPN, Amazon Prime Video, Sling TV, BBC iPlayer, Showtime, Hulu, Netflix, HBO GO
Compatible with: Windows, macOS, Android, iOS, Android TV, Amazon Fire TV, Linux, Chrome, Firefox, routers
5,400+ global servers, over 250 servers in Australia
Fast network speeds, no data or bandwidth limits
Advanced streaming features
Connect on up to six devices at once
30-day money-back guarantee
24/7 live chat available
With the fastest streaming speeds available, I recommend NordVPN for watching the ATP Cup.
Over 5,400 servers in 59 countries give you plenty of options for your tennis fix, and if you want your virtual location to be where all the action is taking place, you have 260 Australia servers at your fingertips.
With the SmartPlay feature, you get a seamless connection to the right server for your stream, without any thought, as it requires no manual setups. It also bypasses restricted content at the same time. No problem.
A simple, map-based interface makes it easy to find your ATP Cup connection. You simply choose a country on the map and you're connected. You're also allowed six simultaneous connections, so everyone in the household can watch on their own devices.
Need some time to decide whether it's right for you? NordVPN gives new subscribers a 30-day money-back guarantee, a risk-free opportunity to see how it performs. This is also a chance to try a VPN if you only need it for a short period, such as during a trip. But you may just love it and decide to make a long-term commitment.
Want to know more? See our in-depth expert review and get a complete look at NordVPN's streaming and other features.
Watch the ATP Cup With NordVPN Now!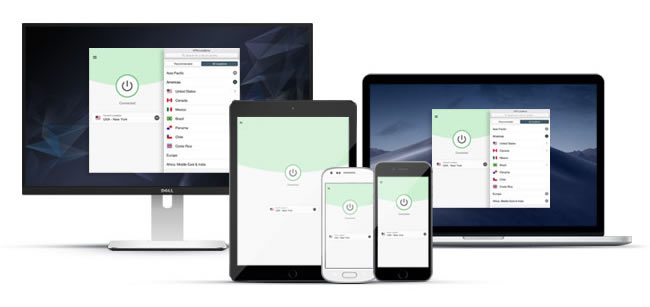 ExpressVPN's Key Features
Works with: TVE, Channel 9 (Australia), ESPN, Sling TV, Amazon Prime Video, HBO GO, Netflix, Spotify, YouTube TV, NBC
Compatible with: Chrome, iOS, Android TV, Windows, Linux, macOS, Firefox, Android, Amazon Fire TV Stick, Safari, routers, game consoles
3,000 servers in 94 countries, including the three ATP Cup Australia locations
Blazing speeds for streaming
Unlimited bandwidth with no throttling
Five simultaneous connections
30-day money-back guarantee
Support available through 24/7 live chat
A reliable network with some of the highest streaming speeds and the proven ability to blast through geoblocks, ExpressVPN is a great choice for keeping up with all the ATP Cup tennis matches.
Its more than 3,000 servers in 94 countries ensure you have a wealth of options for watching the best in the game of tennis. It even gives you server connections in all the Australian locations of the ATP Cup – like you're right there where the action is taking place.
ExpressVPN's network speeds and unlimited bandwidth ensure you see every detail of the HD streams, even if you happen to be on the other side of the globe.
If you need to keep a local internet connection, say, to shop locally online, ExpressVPN offers a handy split tunneling feature. This allows you to decide which connection passes through the VPN tunnel and which one accesses the internet normally.
You can use ExpressVPN on up to five devices simultaneously, allowing you flexibility at home or on the go when you're staying tuned in to ATP Cup winners and losers.
As a first-time user, you can take advantage of ExpressVPN's 30-day money-back guarantee. Try it for a month and explore all its streaming features while you're watching the tennis tournament. This is a risk-free opportunity.
Watch the ATP Cup With ExpressVPN Now!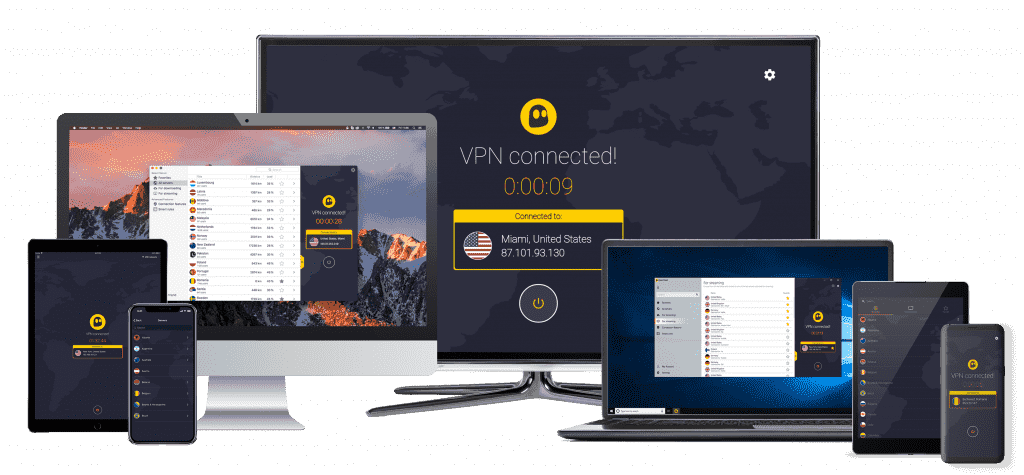 CyberGhost's Key Features
Works with: Channel 9 (Australia), TVE, ESPN, Eurosport, Sling TV, DAZN, BBC iPlayer, Hotstar, Netflix, Hulu
Compatible with: Amazon Fire TV, Linux, macOS, Firefox, iOS, Windows, Android TV, Chrome, Android, game consoles, routers
5,900 servers in 90 countries, 100+ in Australia
Servers dedicated to streaming
Fast network speeds
Seven simultaneous device connections
45-day money-back guarantee
Live chat
CyberGhost gives you additional streaming help by offering specialized streaming servers. Each of these servers is customized for one broadcaster. When you choose the server for that broadcaster, you're ensured a solid connection to that stream.
Even if you're unable to find a server for your broadcaster, such as Channel 9 Australia, CyberGhost's network is still a superfast and reliable VPN for streaming the ATP Cup. It has the server strength and numbers for breaking through geoblocks and getting you to your tennis stream.
The network includes over 5,900 servers in 90 countries, and if you want to connect via Australia, no matter where you really are, you have 100 choices. 
CyberGhost is more generous with its device connections, as you're allowed to use seven devices at once for streaming what you want. If tennis is your thing, you have plenty of access.
There's more to CyberGhost's generosity. Its money-back guarantee is 45 days. Take a month and a half to experience all of its streaming power – plenty of time to cover you during the ATP Cup.
Watch the ATP Cup With CyberGhost Now!
Bottom Line
A new season of tennis begins. It starts off with a tournament for national pride at the ATP Cup. You can see every serve and volley no matter where you are from January 3 to 12 when you sign up for a VPN.
If you still can't decide which service to choose, NordVPN has a great combination of speed, features, and price. It's also one of best choices to stream geo-restricted content. All of this makes it my top pick for watching the ATP Cup wherever you are.
Be sure to check out our deals and coupons page to see how you can save on your subscription.
Do you also love top-level ice hockey? Read our post on how to stream the NHL from anywhere.
Are college hoops something you can't get enough of? Take a look at our article on how to watch NCAA men's college basketball from anywhere.