How to Watch The Bachelor in 2020
Updated on 11th January 2020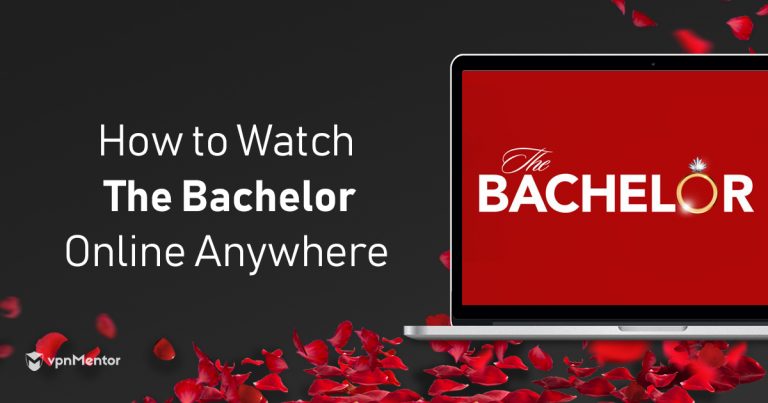 Can't wait for all the juicy drama and shocking rose ceremonies? That's right, The Bachelor is back.
If you're in the US, you won't have to wait, as each new episode is available to stream through the ABC website. But, what if you're not in the US and don't have a cable subscription? How will you catch up on the romance and betrayals?
To make sure you don't miss a single kiss no matter where you are, you need a VPN. With a VPN, you can access streaming services, such as Hulu and YouTube TV, which are usually only available to viewers in the US.
Of all the VPNs I've tested for TV streaming, my top recommendation is NordVPN. It has all you need for streaming speed and security.
Then you can watch The Bachelor and other ABC content from anywhere, before too many spoilers fly your way.
Want to head straight to all my VPN suggestions for streaming The Bachelor online? Click here.
Quick Guide – How to Watch The Bachelor on Hulu
Choose a reliable VPN with a decent US network of high-speed servers for streaming. NordVPN is my pick for its top speeds and security.
Install the VPN software on your devices or router if possible.
Use your VPN to connect to a server in the US.
Sign up or log in to Hulu and enjoy all of the gripping drama and backstabbing action.
Pro Tip: You need a US credit card to sign up for Hulu, but if you don't have one, there is a simple workaround. Head over to MyGiftCardSUPPLY.com and buy a Hulu gift card. Add the balance to your Hulu account and you can start streaming The Bachelor.
Why You Need a VPN to Watch The Bachelor
If you want to stream The Bachelor with Hulu from anywhere other than the US, you're out of luck. Licensing issues mean that Hulu places geoblocks on its content, preventing viewers outside America from accessing it.
If you're an international fan of The Bachelor, you need a VPN to unlock Hulu and watch it online from anywhere.
With a VPN, you can mask your real location and gain a coveted US IP address by connecting to a server in the US. With a US IP address, Hulu's geo-restrictions are no longer blocking your path to The Bachelor and other ABC content.
The VPN you choose should offer high-speed connections and unlimited bandwidth. You'll never find out who gets the rose if your connection drops out halfway through the episode!
The more high-speed servers the better. The more servers a VPN has, the more regularly updated IP addresses you have access to. A big variety of IP addresses gives you a greater chance of the VPN assigning you an IP address that overcomes geoblocks and anti-VPN software.
That's Not All a VPN Can Do
VPNs are great for unblocking global content for anywhere, but they can also increase your online security by:
Protecting your sensitive data with military grade encryption, which prevents hackers or other outside threatening parties from intercepting it.
Allowing you to stream and surf without your internet service provider (ISP), advertisers, or other third parties from tracking you online.
Keeping you safe even when connected to unsecured public WiFi networks. That kind of peace of mind is priceless.
Operating a strict no-logs policy – a standard security feature of premium VPNs – which ensures none of your data stays on the VPN server or potentially ends up in the wrong hands.
Preventing viruses and other malware from infecting your devices, as well as blocking pesky pop-up ads that interrupt your TV time.
3 Best VPNs for Watching The Bachelor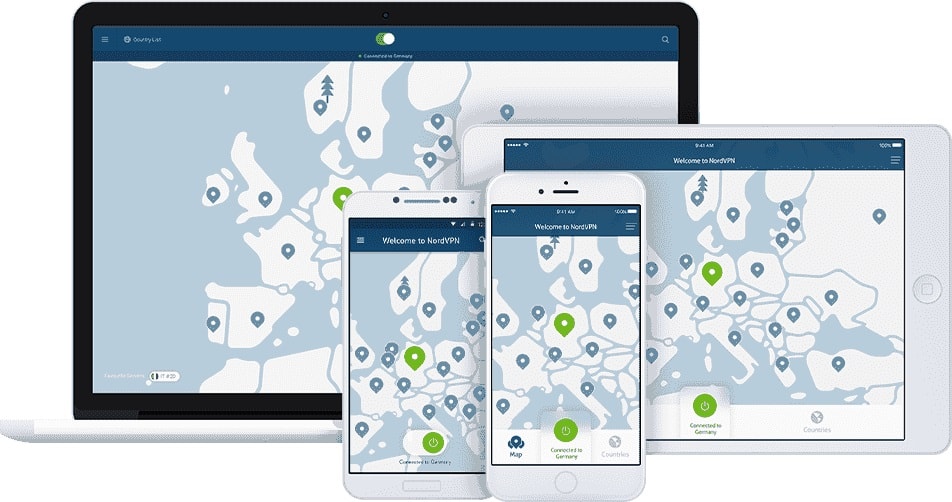 You'll never miss a dramatic pool party scene thanks to NordVPN's 1,600+ US servers for your choosing. Plus, unique SmartPlay technology ensures you're connected to the right server to conquer Hulu's geoblocks.
Of all the VPNs I tested, you can't beat NordVPN when it comes to speed. When streaming The Bachelor with NordVPN, you won't fall victim to buffering or lag during those critical rose ceremonies.
You can expect plenty of betrayals in The Bachelor, but NordVPN's security never betrays your online safety. The VPN's top-shelf security features keep your sensitive data under lock and key. The Bachelor may steal some hearts, but no one steals your sensitive data or identity.
Military-grade AES 256-bit encryption – with support for OpenVPN across numerous platforms – prevents prying eyes from intercepting your data or tracking what you're up to online.
Encrypting your data once is not enough for NordVPN. With the Double VPN feature, it encrypts your data twice by sending it through two secure servers. Double the protection, double the peace of mind.
Worried that your data may somehow appear on the unsecured web? Don't be. An automatic kill switch cuts off your connection to the internet if your link to NordVPN suddenly drops. Therefore, none of your data or activity is ever visible to third parties on the open web.
But will NordVPN sell or hand over your data to companies or the government, if asked? Absolutely not! NordVPN operates a strict no-logs policy, which means no activity logs or any of your sensitive data is stored on the server. Therefore, there's nothing to collect and pass on.
Your devices get top-notch protection, too. The CyberSec suite blocks malware and awful popup ads, ensuring your devices stay infection-free. What a great bonus!
If you want a server suggestion, are experiencing connection issues, or just want to know more about the service, live chat support is available around the clock, 24/7.
Test drive NordVPN with up to six simultaneous device connections while taking advantage of the risk-free 30-day money-back guarantee. That's an entire month of a premium VPN service with the option of getting a full refund if you wish, no questions asked.
If you want to stick with NordVPN, check out our awesome offers on NordVPN subscription plans.
Intrigued by NordVPN and want to know more? Our in-depth expert review gives you a lot more useful information.
NordVPN's Key Features
5,400+ global servers with over 1,600 US servers
Unique SmartPlay technology for hassle-free streaming
Lightning speeds, no throttling, and unlimited bandwidth
Solid AES 256-bit encryption
Strict no-logs policy
Risk-free 30-day money-back guarantee
Six simultaneous device connections
Expert 24/7 live chat support
Works with: Hulu, YouTube TV, Netflix, BBC iPlayer Sling TV, Shudder, CBS All Access, Amazon Prime Video
Compatible with: Windows Chrome, Firefox, macOS, iOS, Linux, Android, Amazon Fire TV, routers
Stream The Bachelor With NordVPN!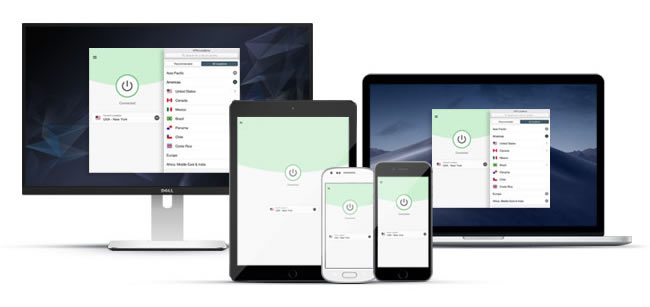 The dates on The Bachelor may not always run smoothly, but your live streaming of the show certainly will with ExpressVPN's blistering speeds, unlimited bandwidth, and no throttling.
Overcoming Hulu's geoblocks is no problem for ExpressVPN. An impressive global network of over 3,000 servers, including 20+ locations in the US, enables you to break through even the sturdiest of geoblocks.
You don't need to worry about which of your devices support VPNs. With the MediaStreamer feature, you can stream The Bachelor live stream on any of your devices, even if they don't have an ExpressVPN app, including some games consoles and smart TVs.
You can stream and surf with peace of mind knowing your anonymity and data is protected by ExpressVPN's advanced security features.
Military-grade encryption makes it impossible for stealthy cyberthieves to intercept your online data or to access and see what you do online. ExpressVPN saves you from creeps spying on you, although I can't guarantee the same for The Bachelor.
You're not at risk of a loss of privacy through DNS queries when switching networks. ExpressVPN's leak protection prevents your DNS queries from being visible to online snoops.
But wait, there's more! Additional premium security features include an automatic kill switch, a strict zero-logs policy, and cross-platform support for the industry-standard encryption protocol, OpenVPN.
Live chat support is available 24/7 if you have issues that you can't figure out for yourself.
With a 30-day money-back guarantee, you get to test out the varied features of ExpressVPN and you're allowed up to five devices connections during this time or any time, and you retain the option of a full refund if you're not satisfied.
If you found streaming The Bachelor a breeze with ExpressVPN, before signing up for a plan, check out the latest subscription discounts.
Want to know more about the premium VPN provider? Then check out our comprehensive ExpressVPN review.
ExpressVPN's Key Features
3,000+ servers in 160 global locations, including across the US
MediaStreamer feature for streaming on any device
No throttling and no limits on bandwidth and speed
Unbreakable military-grade encryption
Strict zero-logs policy
30-day money-back guarantee
Five device connections
Responsive 24/7 live chat support
Works with: Hulu, Netflix, YouTube TV, Sling TV, BBC iPlayer, Amazon Prime Video, Sky Go, Crunchyroll
Compatible with: routers, game consoles, Windows, macOS, iOS, Firefox, Linux, Chrome, Android, smart TVs
Watch The Bachelor With ExpressVPN!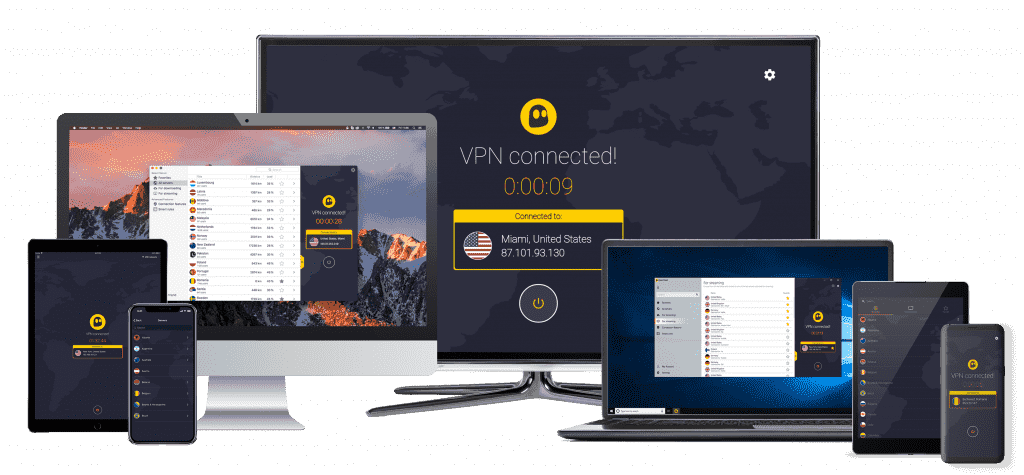 Hulu's geo-restrictions present no challenge to CyberGhost's 1,000+ servers in the US.
Streaming with CyberGhost is guaranteed to be a hassle-free experience. With optimized streaming servers, fast speeds, and no limits on bandwidth, you won't miss a single cringeworthy date of The Bachelor. No frozen pixels, no lag, and no buffering.
CyberGhost safeguards your online anonymity and sensitive data with impenetrable military-grade encryption. It's impossible for hackers to get their hands on your private info with encryption this strong.
Plus, the uncrackable encryption prevents your ISP, advertisers, and other third parties from tracking your online footsteps. Watch as much of The Bachelor as you want and you'll be the only one who knows about it.
CyberGhost operates a strict no-logs policy, which ensures none of your activity logs or sensitive data sticks to the servers. If there's nothing stored or collected, there's nothing to hand over to government agencies, even when requested.
The simple setup and user-friendly apps make CyberGhost a top choice of VPNs if you're using one for the first time to access geoblocked content.
Whether you're tech savvy or not, responsive live chat support is available if you have questions.
Want to try out CyberGhost without a commitment? You can with a 45-day money-back guarantee. And share the connection with the whole family, as it covers seven device connections at a time.
If you change your mind, a refund is yours, no questions asked! But, if you enjoy your experience, save when you sign up with an excellent subscription deal.
Before making a decision, get a full picture of what CyberGhost can do for you with our detailed expert review.
CyberGhost's Key Features
5,900+ servers in 90 countries, over 1,000 US locations
Servers optimized for streaming
Unlimited bandwidth and fast speeds
Strong military-grade encryption
Strict no-logging policy
45-day money-back guarantee
Seven device connections allowed
Live chat support
Works with: Hulu, CBS All Access, Sling TV, Disney+, Netflix, YouTube TV, Amazon Prime Video, BBC iPlayer
Compatible with: routers, games consoles, macOS, iOS, Chrome, Android, Windows, Linux, Firefox
Stream The Bachelor With CyberGhost!
FAQs
Can you watch The Bachelor live online?
If you have a cable subscription, just head over to the ABC website to watch The Bachelor live online. Click Live at the top of the page, log in using your cable subscription credentials, and you're ready to stream.
How to watch The Bachelor live without cable?
If you don't have a cable subscription, you can still catch The Bachelor live by signing up one of several streaming services. Hulu with Live TV, AT&T NOW, and YouTube TV all broadcast the show live.
How to watch The Bachelor for free?
Don't want to pay for cable or a streaming service? If you don't mind waiting a week after airing, you can catch new The Bachelor episodes for free by heading to the ABC website.
If you're located outside of the US, you'll first need to activate your VPN and connect to a US server to bypass geoblocks. Then click Browse at the top of the ABC homepage, and select The Bachelor to see the latest episode.
The Bottom Line
If you live outside the US, a VPN is the fastest and most secure way to catch the latest episodes of The Bachelor online.
A high-quality VPN, like my top pick NordVPN, can bypass geoblocked TV content to access exclusive shows from around the world, including all your favorites. As they would say on The Bachelor, "Awesome!"
Want to stream other CBS content while you're abroad? Take a look at our post on the top VPNs to access CBS outside the US.
Our budget-savvy experts have compiled a list of the best VPN deals and coupons to save you money on your service.