How to Watch The Good Place Online From Anywhere (NBC) in 2019
Updated on 6th October 2019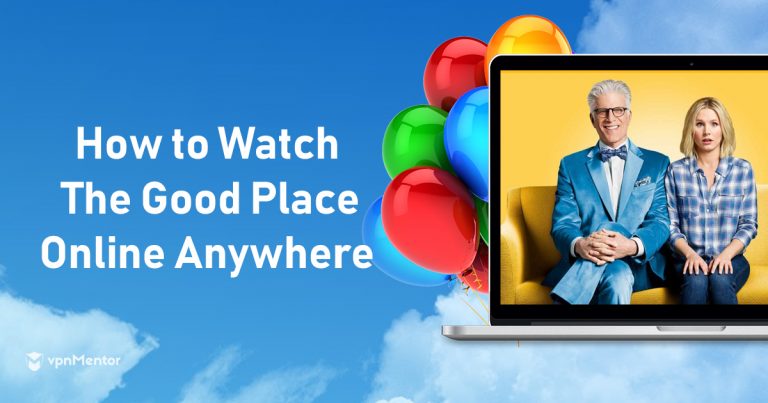 Don't miss out on your fix of The Good Place. We'll tell you how you can stream Eleanor's latest adventures from wherever you are.
The Good Place is a critically acclaimed comedy that touches on important issues such as ethics and philosophy. We like to tell ourselves it's educational before we start binge watching.
So, what's the problem? NBC streams the show on its site. Unfortunately for anyone outside of the US, NBC's content is geoblocked. If you try to access it from anywhere else, you'll get an error message. This mean you need a VPN to stream The Good Place.
Your VPN will route you through a US-based server. This will change your IP address, making NBC think you're in the US. Sound complicated? We'll walk you through the steps so you can start viewing right away!
How to Watch: Quick Guide
Choose a VPN with high-speed servers in the United States. We recommend CyberGhost.
Connect to a server in the U.S.
Go to the NBC site.
Choose the episode you'd like to view and enjoy!
Why You Need a VPN to Watch The Good Place
If you live outside of the US, you'll get an error message if you try to access The Good Place. You'll also get this message if you live in the States and have a TV subscription, but are traveling abroad.
This is because NBC's streaming services are geo-restricted – they're only available to American IP addresses. The safest and easiest way to bypass geoblocks is to use a VPN.
A VPN masks your computer's IP address by routing your internet connection through a server in a different country. This hides your real location, effectively tricking the website you're trying to reach.
This will give you access to geo-restricted content. If you choose a server in the US, you'll trick NBC into thinking you're watching locally.
Not all VPNs can unlock all websites, so it's important to choose the right one to watch The Good Place. You need a VPN with US-based servers, fast connection speeds, and strong security settings in order to keep you safe when you're streaming.
The Best VPNs for Watching The Good Place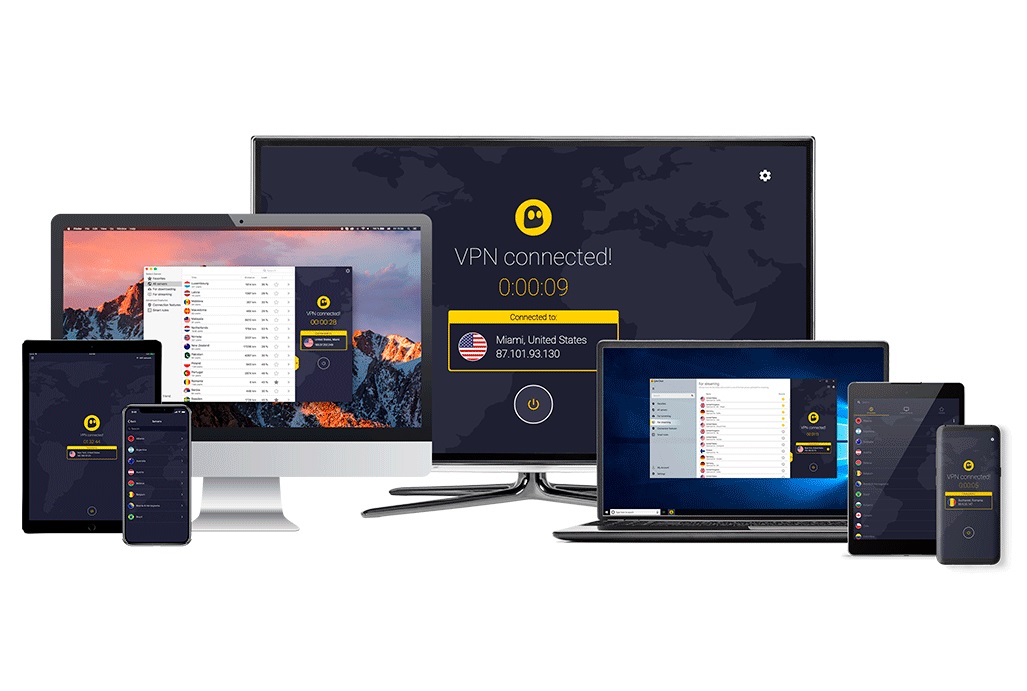 CyberGhost is a powerful VPN with a user-friendly interface. Its network includes more than 2,900 servers in 60 countries, so you'll have plenty of US-based servers to choose from.
The CyberGhost service includes protection for 7 devices and multi-platform support, great connection speeds, and a strict no-logs policy.
CyberGhost provides a 24-hour free trial and a 45-day money-back guarantee for those who aren't satisfied. You probably will be, though – CyberGhost is a crowd favorite.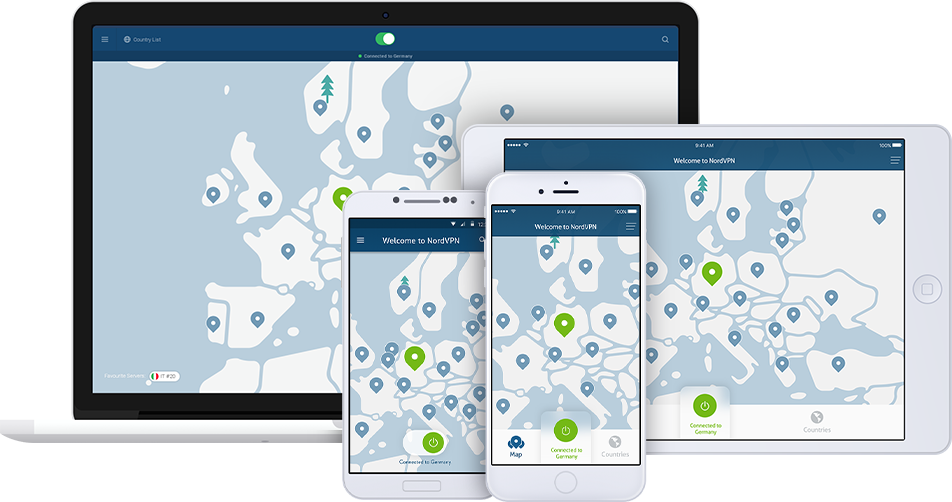 NordVPN is one of the most popular VPNs available on the market today. They have almost 2,000 servers in the US alone. This huge network means you'll definitely be able to connect to an American location and NBC.
NordVPN has impressive security features, including a no-logs policy and high-end encryption protocols. Together, these features ensure that you'll be watching The Good Place as safely as possible.
NordVPN is also known for its impressive connection speeds, meaning you won't have to wait while your episode buffers.
If the positive user reviews aren't enough to convince you, try NordVPN risk-free with  a 30-day money-back guarantee.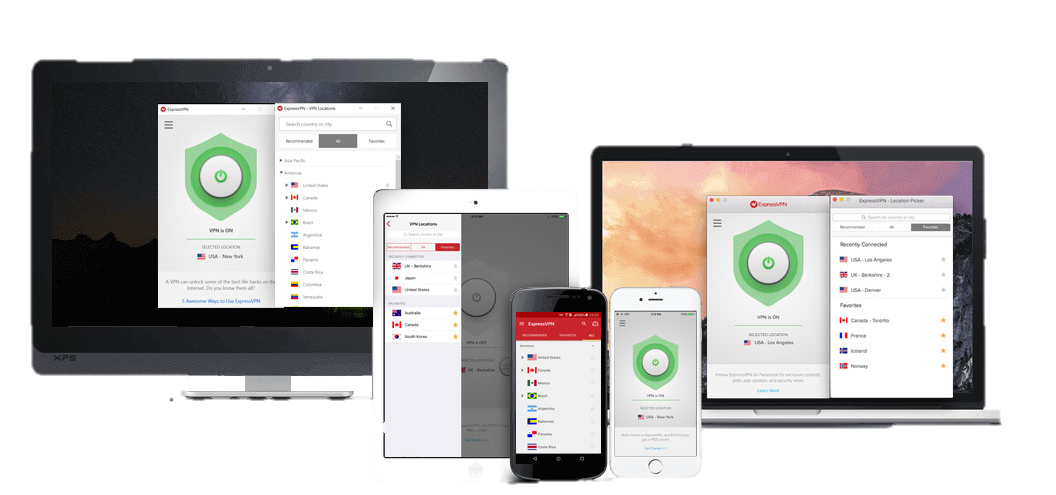 In our speed tests, ExpressVPN consistently ranks as the fastest VPN on the market. It has servers in multiple US locations, so you'll have no problem watching The Good Place on NBC.
This VPN is easy to use and can bypass almost any geoblock, meaning it's ideal for streaming content. ExpressVPN don't compromise on security: they use with 256-bit AES encryption and have a strict no-logs policy.
ExpressVPN offers great customer service, available 24/7 so you can get help with any issue. They offer a great mobile app so you can stream The Good Place on the go. Check out our user reviews here to see how much our readers enjoy this service.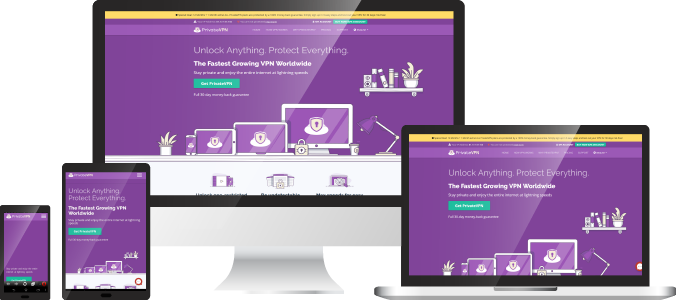 PrivateVPN is a popular VPN service. It allows for six connections at the same time so you can entertain your whole family while you're watching The Good Place. It provides a high-speed connection and great security features for stress-free streaming.
The price is reasonable and the connection is stable. It's no surprise that our readers have left great reviews.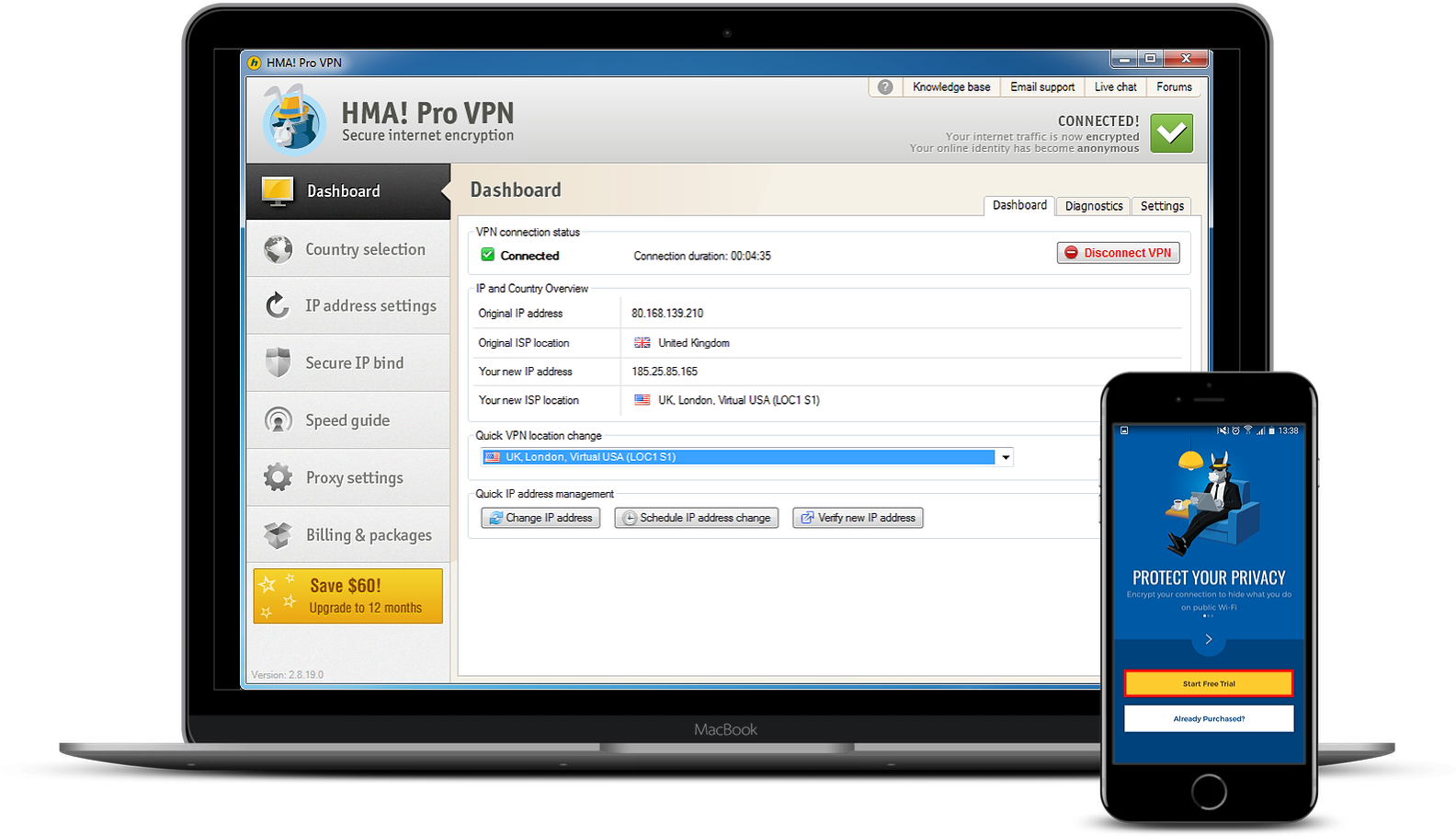 HMA is a popular VPN service. It sports more servers than most comparable VPNs. The platform is very user-friendly and simple, making it easy for you to install and start watching your programming quickly.
HMA is a little more expensive than other services but that doesn't seem to stop our users from enjoying it.
Summary
Finding that geo-restrictions are stopping you from streaming The Good Place from wherever you are is frustrating. Using a VPN means you can bypass geoblocks and watch your favorite show from anywhere.
In this article, we've laid out the steps so you can stream The Good Place with ease. If you follow these easy steps, you'll never miss another episode.
If you're still unsure which VPN to choose, we've made it easy for you: just click here to get special deals on some of our favorite VPNs. Happy viewing!
Further Reading
Not sure what to watch next?  Check out our top 10 original Netflix series for some inspiration.
If you're looking to expand your library, you can also unblock Hulu from anywhere.
Have a soft spot for NBC shows? Learn how to stream Blindspot from outside the US.