How to Watch Six Nations Rugby FREE From Anywhere in 2020
Updated on 30th January 2020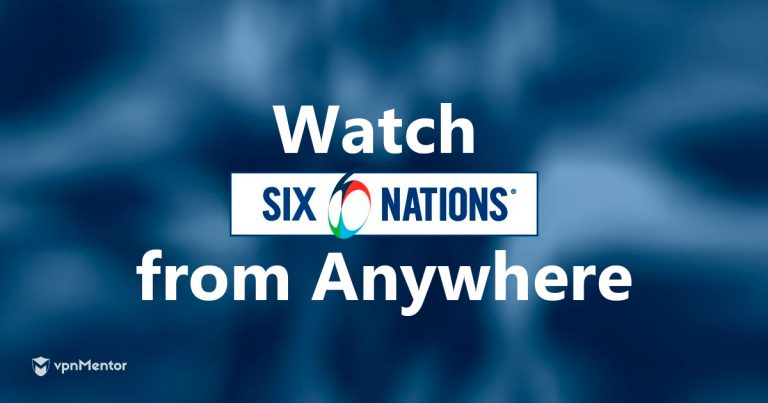 Great nations collide on the rugby pitch once again in 2020. Six Nations brings together the best in European rugby, as they battle it out for trophies great and small. A championship that started in 1883 begins its 125th season on February 1.
But, if you try to access the matches from outside the broadcasting region, you'll run right into geoblocks. It's true, you can't stream Six Nations from just anywhere. That's no reason to give up, though. If you can avoid geographical restrictions, you're in. A simple way to do that is with a VPN.
With a VPN, you choose a virtual location and you look like you're in the same country as the broadcaster. That's right, A VPN is that easy to use and it takes mere minutes to set up.
Some streaming sites will make you pay to watch, though, or require a subscription. Luckily, I've found a way you can stream the rugby action completely free – either with BBC iPlayer or ITV Hub. There are different showings on each channel, so you need to sign up for both to make sure you don't miss anything.
I'm a rugby fan too, so I've done some extensive research to find the best VPNs to stream rugby and my suggestion is NordVPN. It has no problems bypassing tough geoblocks and its speeds are the fastest for streaming live sports. If you want to find out which other two VPNs I recommend for watching the Six Nations Championships, head straight to my recommendations.
Quick Guide – How to Watch the Six Nations Championship on BBC iPlayer/ITV Hub
Choose a VPN – I recommend NordVPN for its speeds and server coverage in all available streaming locations.
Download and install your VPN software.
Connect to a server in the UK. You can only watch BBC iPlayer and ITV Hub from the UK.
Head over to BBC iPlayer and ITV Hub to sign up. You need a UK registered postcode for both sites, like SW1A 1AA for Buckingham Palace (bet you wish you were streaming from there, hey?).
Log in to either BBC iPlayer or ITV Hub to find the latest match and start streaming live!
Start Streaming the Six Nations Championship Now!
Why You Need a VPN to Watch the Six Nations Championship
A championship contested since 1883. Rivalry trophies traded between countries. Six teams play five games each to find the best team in European rugby. And you could be out of luck seeing it if you're not in the country at any time during the championship.
Why could you miss all the rugby action? Broadcasters like BBC iPlayer and ITV Hub geoblock their streams from anyone outside their region. For you to watch the Six Nations Championship, you need to look like you're in the same country as the broadcaster. You can do this with a VPN.
When you connect to a VPN, you have many choices of virtual locations. Pick the country to route your traffic through when you stream Six Nations – in this case, the UK. When the site checks your IP address, it sees the VPN server as the UK – a local IP address. It unlocks the stream and you can see every scrum and goal of the Six Nations rugby matches.
3 Best VPNs for Watching the Six Nations Championship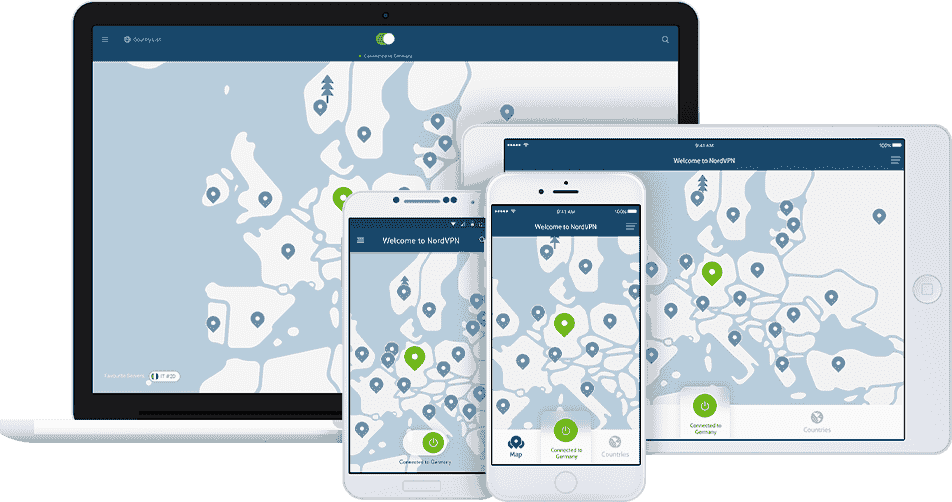 NordVPN's Key Features
Works with: BBC iPlayer, ITV Hub, ESPN, Eurosport, Amazon Prime Video, Sling TV, Netflix
Compatible with: Windows, macOS, Android, iOS, Android TV, Amazon Fire TV, Linux, Chrome, Firefox, routers
5,400+ total servers and 600+ in the UK
Fastest network speeds for streaming
Breaks through geoblocks easily
Connect six devices at once
30-day money-back guarantee
24/7 live chat available
NordVPN is my #1 recommendation for watching Six Nations rugby. Streaming blocked content from another country requires a fast connection. NordVPN has the fastest network to stream live sports, and its SmartPlay feature guarantees you can bypass geo-restricted content with ease.
SmartPlay makes geoblocks even easier to deal with. It automatically jumps into action and doesn't require you to do manual configurations, so accessing BBC iPlayer and ITV Hub is easy.
Connecting through a different country is another easy step with the NordVPN interface. All you need to do is choose the country on the map and that country becomes your virtual location. That's all you need to do to connect to any of its over 5,300 servers. For streaming the Six Nations Championship, you have more than 600 servers in the UK.
I have more good news. You can use your account on six devices at once. This means you can share your VPN with friends or family and everyone can watch the rugby matches on their own gadgets.
If you'd like a little experience with NordVPN before making a long-term decision, take advantage of the 30-day money-back guarantee. 
Want to know more? Explore our NordVPN review to see the full results of our research and testing.
Watch the Six Nations Championship With NordVPN Now!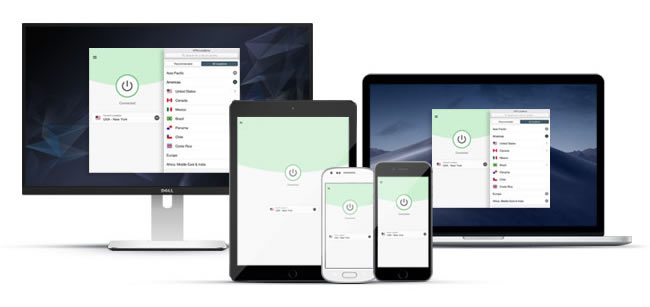 ExpressVPN's Key Features
Works with: BBC iPlayer, ITV Hub, ESPN, Eurosport, HBO GO, Netflix, CBC
Compatible with: Chrome, iOS, Android TV, Windows, Linux, Amazon Fire TV, macOS, Firefox, Android, Safari, routers
3,000 servers in 160 locations, including the UK
Superfast streaming speeds
No limits on streaming
Five simultaneous connections
30-day money-back guarantee
Support through 24/7 live chat
Speed is key when you're watching rugby. You need a fast network to keep up with players as they fly around the pitch. ExpressVPN has the fast servers you need to stream the Six Nations Championship.
Unlimited bandwidth and data mean you can stream to your heart's content with no ISP throttling. No ISP throttling means you don't have to put up with buffering or lag during live-action rugby.
You have over 3,000 servers in 94 countries to choose from to get past geoblocks, which includes plenty of servers in the UK.
ExpressVPN's split tunneling feature may interest you if you like to multitask while watching rugby action. It allows you to send some of your network traffic through your local IP address while you use the VPN to stream the matches via your virtual IP address. Do some local shopping while enjoying your Six Nations stream from the other side of the globe.
Five simultaneous connections are available with a single ExpressVPN subscription. This gives you plenty of connection options at home and on the go, and if you're feeling generous, to share with others.
Do you need a little time to fully explore ExpressVPN? That's OK. It offers a 30-day money-back guarantee to give you a month to try the service.
Watch the Six Nations Championship With ExpressVPN Now!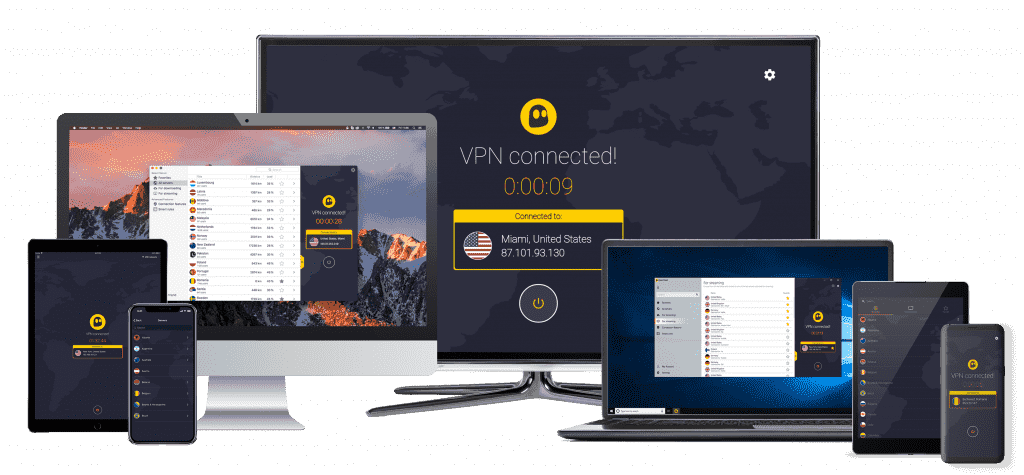 CyberGhost's Key Features
Works with: BBC iPlayer, ITV Hub, DMAX, Virgin Media, Netflix, Amazon Prime Video, Hulu
Compatible with: Linux, Firefox, Amazon Fire TV Stick, macOS, iOS, Android TV, Chrome, Windows, Android, routers
6,000+ global servers and 800+ in the UK
Fast network
Servers optimized for streaming
Allows seven connections
45-day money-back guarantee
Support through live chat
You're guaranteed a connection to any number of geo-restricted sites with CyberGhost. Many of its servers are dedicated just to streaming. You have servers optimized for BBC iPlayer and you'll always get a connection to that streaming content.
Even though there isn't a server dedicated to ITV Hub, CyberGhost's 6,000+ servers in 90 countries can still connect you to a Six Nations rugby stream. For championship action, you have well over 800 servers at your fingertips in the UK. They dodge geo-restrictions with ease and maintain fast, steady streams, no matter your location.
You're in luck with CyberGhost. Its money-back guarantee is a generous 45 days. Take the full month and a half to stream rugby and much more before deciding for sure that it's the VPN for you.
While you're checking it out, be sure to take advantage of all seven device connections you're allowed to stream on simultaneously.
Watch the Six Nations Championship With CyberGhost Now!
FAQs
Can I use my VPN to stream other content?
Yes. Most premium services can unblock a great number of sites. In addition to sports-dedicated sites, the VPNs on my list also unblock popular streaming sites, like Amazon Prime Video, Netflix, and Hulu, among many others.
Do I need a VPN with unlimited bandwidth?
With any top service, this is standard. Unlimited bandwidth means you can stream as much rugby and other sports as you like. It also means that your ISP can't throttle your connection, so you won't experience the frustration of buffering or lag while watching live sports.
What do I do if a server doesn't work?
Sometimes, servers' IP addresses become detected by streaming platforms, and BBC iPlayer is up there with the worst. This means streaming sites know you're using a VPN, so they can block the IP address. The vendors in this list change their IP addresses regularly, so it's rare that they ever become blocked. But, if you find yourself looking at an error message, disconnect and try another server instead.
Bottom Line
Five matches to victory. Five matches to glory. Five matches to make legends. Six teams have five chances to etch their names into eternity. And you only have five chances to see your team make its own history. With a VPN, you can see every match no matter where you are.
So which VPN is right for you and your rugby-watching pastime? All of my research tells me that NordVPN's combination of speed and its geoblock-breaking ability make it the best choice for streaming Six Nations rugby.
Plus, you can make NordVPN's reasonable prices even more reasonable when you visit our deals and coupons page.
Want to watch Six Nations on the BBC? Take a look at the Best BBC iPlayer VPNs to Watch Abroad Online.
Watch even more European sports with the Best VPNs for Eurosport.