Change PSN PlayStation Region – How to Switch PS4 or PS3 Country
Updated on 10th July 2020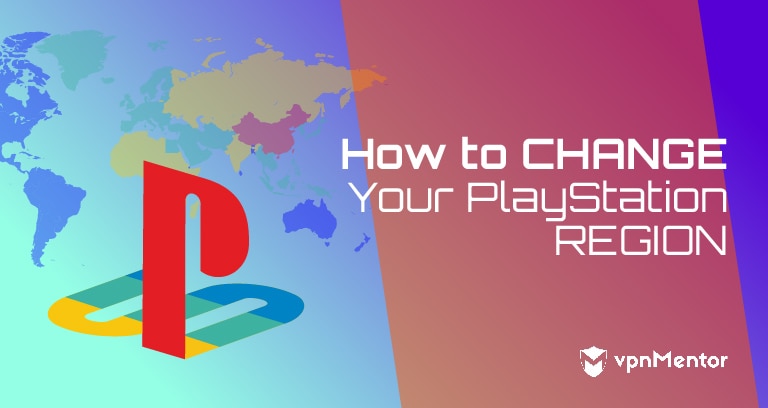 If you're looking to enhance your PlayStation experience, using a VPN is a great idea. With a VPN, you can change your PS4 or PS3 country so as to access games that are not available or that have not yet been released in your country.
By using a VPN, you can mask your IP address and safely and anonymously access all types of content previously hidden behind geolocation filters.
Read on to find out how to change your country on PS4 and PS3.
Quick Guide – How to Change Your Country On PS4 and PS3
Choose a VPN. We recommend NordVPN for gaming.
Install the VPN and connect to a server in your target region.
Open your game and download/start playing your game!
How a VPN Helps You Change Your PS4 and PS3 Country from Anywhere
PlayStation's servers use your IP address to determine which country you are located in. When you change your PlayStation's IP address with a VPN, you'll be able to access certain games and content within apps that you wouldn't be able to reach otherwise.
A VPN helps you bypass content restrictions based on geolocation. For instance, by changing your IP address, you will be able to access Netflix content that might not be available in your country. You can also gain access to games that are released earlier in different regions.
VPNs do more than simply provide you with access to content. The encryption offered by VPNs keeps you safe while online. Third parties and even other gamers can identify your IP address if you don't use a VPN. This allows others to potentially track your online activity.
VPNs are increasingly offering anti-virus software as well. NordVPN's CyberSec feature was designed to keep your device protected from malware, viruses, and phishing attacks.
Detailed Guide – How to Change Your Region on PlayStation
There are two different methods for changing your IP address on your PS4 or PS3. The first method is by installing a VPN on your router and the second is by setting up a VPN on your PC and connecting it to your PlayStation through an ethernet cable.
Router Method:
Select a VPN and register for the service. Download it onto your PC. NordVPN is our top choice.
Set up your router with the VPN of your choice. Read more about how to do this here.
On your PS4 or PS3, visit the XMB menu and select "Settings". Now choose network settings.
Select "set up internet connection" and then choose "use WiFi".
Make sure that the connection method is "easy," so that your console will immediately scan your wireless connection.
Now, select your wireless connection. If there is a password, enter it.
If asked, select "Do not use a proxy server."
Accept all of the settings changes.
Click "test connection" to ensure everything works, and you're good to go!
PC Method:
Choose a VPN and register for the service. We recommend selecting NordVPN for your gaming needs.
Download the VPN to your PC and install the software.
Use an ethernet cable to connect your PS4 or PS3 to your computer.
Visit your PC's control panel. Select Network and Sharing center.
Select "change adaptor settings".
NordVPN will have an icon available. Right-click it and select "properties". In the properties window, choose the sharing tab.
There will be a panel with several checkboxes. Check the box that says "Allow other network users to connect through this computer's internet connection".
Select the "Home Networking Connection" option next. If a connection named "PlayStation" is available, select it. If not, then select the connection you want to share with your PlayStation.
Select "OK" for the changes to take effect.
Make sure your VPN is connected to the server of your choice.
Visit the XMB menu on your PS4 or PS3 and choose "network settings".
Select "Connect to the Internet". 
Choose "use a LAN cable", and make sure that the connection method is "easy". This allows for your PlayStation to immediately scan your internet connection.
If asked, select "Do not use a proxy server."
Accept all of the settings changes.
Select "test connection" to make sure everything works. That's it, you're all set to play!
The Best VPN for Changing Your Country on PS4 and PS3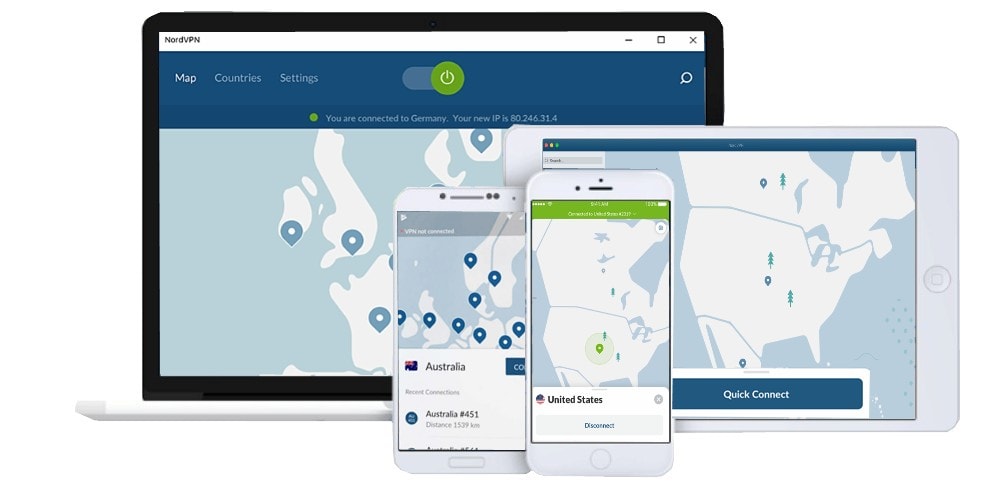 NordVPN is our top choice for gamers. NordVPN offers users high-end encryption, unlimited bandwidth, and has over 5,000 servers located around the world.
For some VPNs, lag and latency are major problems. NordVPN doesn't have these issues because of its unlimited bandwidth. This makes it a fantastic option for watching movies or gaming online.
NordVPN's security is top of the line, and you can rely on its encryption to keep your online activity safe. That means that third parties or even other gamers aren't going to be able to find your IP address or learn any of your personal information.
NordVPN also offers you six simultaneous device connections under one subscription. This means your PlayStation, smartphone, and PC can all be protected at the same time.
Summary and Further Reading
Using a VPN to change your IP address can open up a new world of content for PlayStation gamers. We recommend using NordVPN to enhance your PlayStation experience.
NordVPN offers powerful security, six simultaneous connections, and unlimited bandwidth. Unlimited bandwidth is key for avoiding lag when it comes to gaming or watching online videos. You can try out NordVPN for yourself with its 30-day money-back guarantee.
Further Reading
Want to get more information on NordVPN? We've got you covered. Check out our NordVPN review here.
Interested in learning more about the best VPNs for gaming? We've got a list here. See which VPN is the best fit for you.