IPVanish Not Working with Netflix? Here's What to Do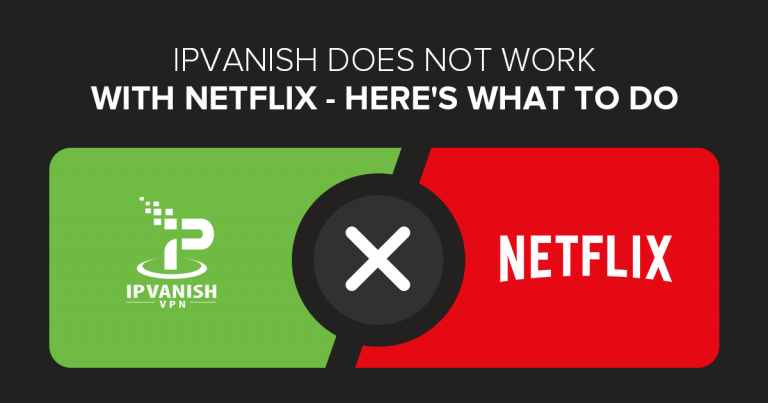 If you regularly stream Netflix with a VPN, you may have gotten the dreaded streaming error message before.
VPN providers have their servers blacklisted by Netflix on a regular basis, and we have bad news for IPVanish users.
IPVanish has given up on Netflix support following a block on its server roster, which means a whole lot of proxy error messages.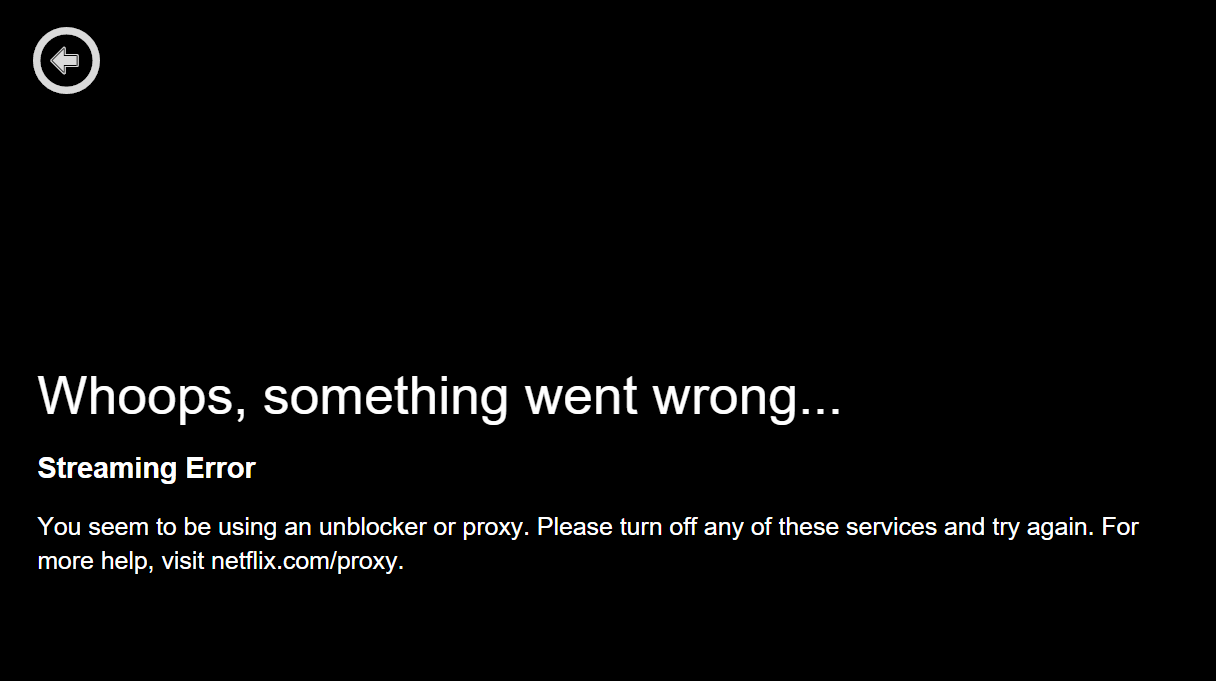 So how do you get around the errors? We have the solution — read on to find out!
Why IPVanish No Longer Works with Netflix
You may be wondering why it's become so tiresome to catch some US Netflix abroad with a VPN.
There are two main reasons:
Netflix's policy on cross-border access.
Netflix has regional versions for the various locations where it's available. The content can be very different from country to country, so many use workarounds to watch regional Netflix outside of its intended territory. Netflix is actively trying to stop this.
VPN blocks.
As a result of the policies, Netflix has become much more difficult to crack with a DNS proxy or VPN. For over a year, the company has been blacklisting known providers' IP ranges — so many VPN users are "greeted" with an error instead of their favorite shows.
There are plenty of theories about this strict enforcement on Netflix's part. Whether it's the studios, the competition, or the copyright laws, the bottom line is that access to Netflix via VPN is smooth one day, and impossible the next.
IPVanish is a favorite for many, due to its impressive speeds and no-logs policy. It's still a preferred VPN for torrenting, but no longer does anything for unblocking Netflix.
With multiple reports of IPVanish's failure to bypass the Netflix proxy error, and the apparent lack of any Netflix-specific features in the works, it's safe to say that users looking to get reliable Netflix access should look elsewhere.
Looking for the best all-around VPNs currently on the market? Click here!
Don't Worry About Netflix Errors with a VPN
We VPN aficionados certainly have it tough when it comes to Netflix, but worry not — there's always a solution!
Simply make the switch to a VPN that works — and one that's proven itself. Here are some pointers to choose a reliable VPN:
Research is important.
Capable Netflix VPNs won't blatantly advertise their efficiency in unblocking the popular streaming platform. Instead, look for recent users and reviewers who vouch for them — that's your guarantee.
"Recent" is the operative word — just like IPVanish and others, a VPN could have successfully unblocked Netflix before, only to fail now. So, look for updated info.
Go for dedicated IPs.
Static/dedicated IPs ensure you use the same address every time, which is a telltale sign of a good VPN for Netflix. As long as your provider is on top of their game, you will get reliable access with minimal suspicion.
The more servers, the better.
Look for indirect hints of a VPN's dedication to unblocking Netflix. One huge sign is a provider's history of adding new servers and locations to their roster. When a VPN's current IP range is blacklisted, new servers are an effective solution to the blocks.
We've kept it short and sweet with our list of top picks for Netflix VPNs — check it out to find the best tools for the job:
If you want to read more on the best VPNs for Netflix, click here.
Watch Netflix via a VPN, No Matter Where You Are
If you're dedicated to the idea of watching regional Netflix abroad, you'll have to come to terms with the fact that it's not as easy as it once was. Luckily, the right VPN will make sure you have reliable access to your beloved movies and shows on Netflix, anywhere, anytime.
Looking for a new VPN? Don't miss out on these amazing deals and discounts!