Is WireGuard the Future of VPN Protocols? 2020 Safety Update
Updated on 26th May 2020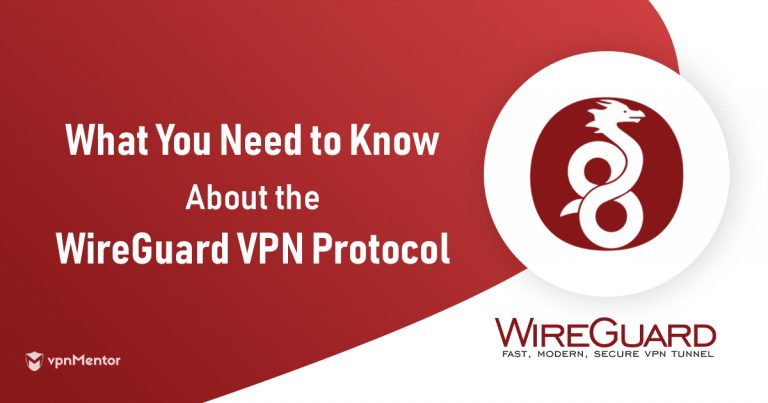 WireGuard is a new open-source VPN protocol that aims to simplify the process of encrypting data. It promises to be faster and leaner than OpenVPN and IKEv2, widely viewed as the two best protocols available today.
WireGuard has already delivered positive results during testing, with significantly lower ping times (a measure of overall network speed) and more stable connections than OpenVPN.
In fact, WireGuard fans are boldly predicting that this "protocol of the future" will surpass every existing VPN tunneling option. However, it's still in the early stages of development, with a number of kinks that need to be worked out before it can be widely used.
Creator Jason Donenfeld has an impressive background in online security. While he's the first to admit that a stable version of WireGuard doesn't exist yet, the arrival of a potentially game-changing new protocol is a very big deal in the world of VPNs.
Read on for an in-depth look at the pros and cons of WireGuard, and the current status of its development and implementation.
What's Exciting About the New Protocol WireGuard
The various protocols used by VPNs all have pros and cons (e.g. faster usually means less secure), but the potential advantages of WireGuard are numerous.
In addition to outpacing both OpenVPN and the very fast IPSec protocol during speed testing, WireGuard was built with ease of use in mind. Even manual network configuration will be quite simple when the protocol is deployed on a large scale.
One of the reasons for the new protocol's speed and simplicity is a streamlined approach to encryption.
Basically, instead of working with the very long, ready-made encryption methods most VPNs use, WireGuard developers reassemble the elements that make up those algorithms (called "primitives") in new ways. The goal is to gain speed without losing security.
WireGuard is also far less bloated than OpenVPN, with only 4,000 lines of code. This compact coding ensures regular, thorough auditing and improvement – which means fewer vulnerabilities than other protocols have.
Potential Risks of Using WireGuard Now
Despite its many positives, you should think carefully before using WireGuard right away. After all, even its primary developer still classifies it as experimental.
That means your experience with WireGuard might not match those impressive speed test results due to potential stability issues. And there are a number of security concerns at the present time.
Private Internet Access(PIA) is one of the biggest supporters of the new protocol, but is still holding off on releasing any WireGuard-based clients due to a lack of needed Windows drivers.
Donenfeld himself is quick to caution VPN users against relying on the new protocol, recognizing that there's plenty of work yet to be done before a stable version will be ready for release.
There's also a lack of commercial support for WireGuard at present. So unless you're confident going it alone with open-source software and no tech help safety net, we'd advise waiting a while longer before trying it out.
Current WireGuard Shortcomings:
Apps are buggy.
Developers advise that the code and protocol are experimental.
There is a lack of support for platforms other than Linux.
No stable version has been released that would allow Common Vulnerabilities and Exposures (CVE) tracking of any potential security risks.
Very few commercial vendors currently use it due to these and other concerns.
All that said, if you hate to wait to try out the latest technology, you can take WireGuard for a test drive by using one of the VPN providers below. Just be aware of the risks and perhaps avoid ultra-sensitive uses like torrenting.
Which VPNs Use or Support WireGuard?
These three VPNs are leading the charge to support and implement WireGuard protocols.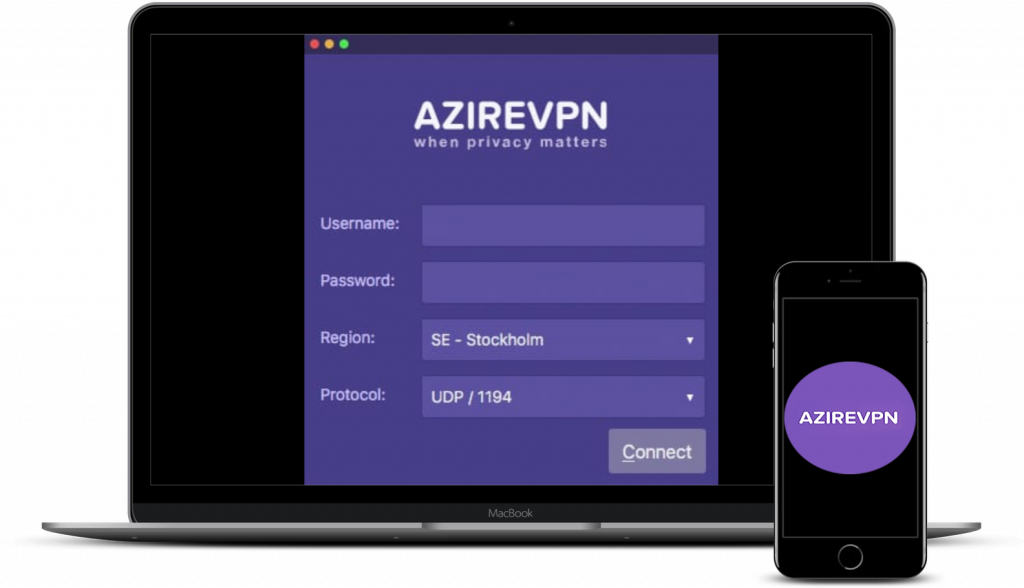 AzireVPN is a competent provider with great connection speeds and a trustworthy privacy policy.
While the network only includes a handful of server locations (Sweden, Spain, Canada, the United Kingdom, and the United States) it can be used with WireGuard as well as the usual range of protocols (OpenVPN, IPSec, etc.).
This Swedish provider offers extensive online support options, including a web page with detailed installation guides for WireGuard. In fact, the company even hired the creator of WireGuard to write a code module for all of its VPN servers.
AzireVPN has a great user review score, making it a viable choice if you're eager to try out this software for yourself.
Money-back guarantee: 7 days
Free trial: 24 hours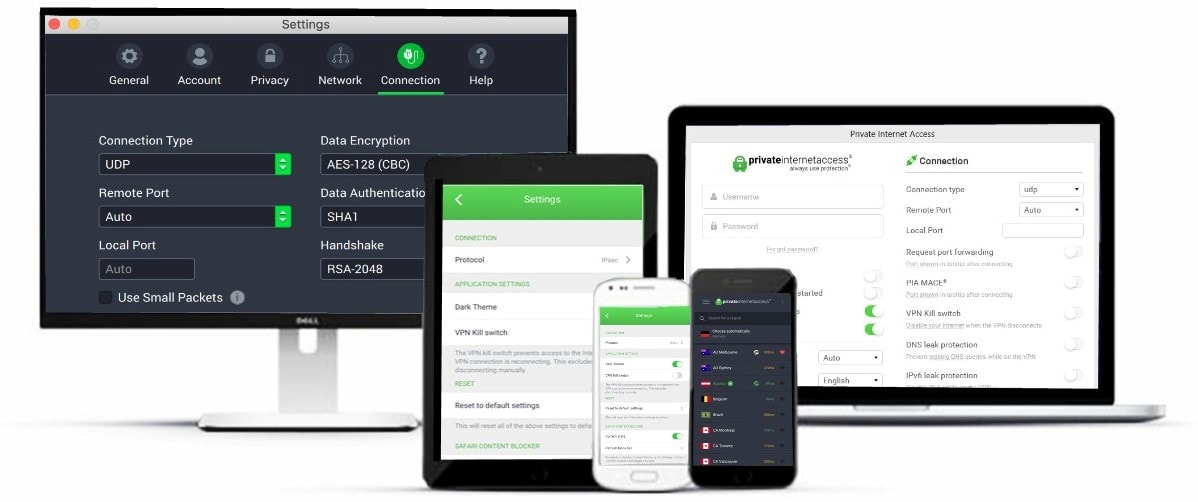 This VPN provider enthusiastically supports the continuing development of WireGuard. However, PIA does not yet offer the WireGuard protocol on its network, acknowledging that it isn't ready for widespread or professional use.
PIA is one of the biggest and best VPN providers around, with devoted users, over 3,000 servers in 33 countries across the globe, and strict rules when it comes to user data.
Despite being based in the USA, PIA has used various loopholes to avoid keeping the Mandatory Data Retention logs demanded by governments in the Five-Eyes Alliance.
Although PIA won't give you access to WireGuard right now, you'll want to keep an eye on the website for updates. It will almost certainly be the first large-scale, premium VPN to implement the protocol as soon as a stable version is released.
Money-back guarantee: 7 days
Free trial: 7-day trial occasionally available; contact customer support for info
3. Algo VPN
Algo offers something completely different. The self-hosted VPN server is free to use, and the provider boasts that it is secure and easy to deploy.
Setup does indeed appear to be easy enough, but it's hard to judge the security because the open-source project relies on a personal internet connection.
More importantly, we can't give any opinions on Algo's safety or performance, because we haven't been given the opportunity to test the service. If you want to experiment with WireGuard for free, we recommend using AzireVPN's free trial as your safest option.
The Bottom Line
WireGuard could be the future of VPN protocols, especially with more time, money, and effort invested in the project. However, when even the primary developer is telling everyone that the protocol isn't ready for general use, it's a good idea to proceed with caution.
For now, we still recommend OpenVPN as the best protocol to use for most purposes, with IKEv2 coming in a close second, especially for iOS and Mac OS devices.
Follow the links in the table below for more information on some of the best VPNs that use these protocols. We have extensive collections of expert and user reviews to help you find the one that's best for you.