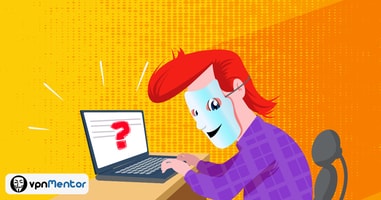 Protecting Your Privacy Online - Everything You Need To Know
Taking technology for granted has its implications, especially when it means you are sacrificing your privacy in return. Surprisingly, it is not just the NSA, but governments from around the world are working tirelessly to introduce legislations giving them access to monitor, store and review every phone call, message and email. This is quite alarming and is a cause for concern for any individual who is online. If you too are concerned about protecting your privacy online, here is what you will need to keep in mind.
Is Encryption Secure?
Revelations of NSA's plans to deliberately eliminate global encryption standards along with the threat of the Heartbleed bug has caused a lot of people to lose confidence in encryption. Not only is it a bad idea to underestimate the NSA's ability to compromise encryption methods, but it is an even bigger mistake at the same time. But then again, encryption is your best defense against these constant attacks as ciphers like OpenVPN and AES are secure to a certain extent. Truth be told, encryption is your best bet at securing your presence online against potential adversaries apart from the NSA.
Change your Passwords Immediately

Ever since the open source code of SSL versions was exploited, the Heartbleed bug has proven to be the most catastrophic of all threats to online security as of yet. You have to keep in mind SSL is commonly used as a cryptographic library on the internet. It is not only used by VPN companies and cloud services, but banks as well. Over two-thirds of internet users were affected by this bug and it went unnoticed for quite some time, a year and a half to be precise. This bug gave attackers the opportunity to gain access to confidential information and steal passwords. The problem got even worse when the affected companies claimed to have rectified this issue, even though it was not.
If you are not sure whether a service online has resolved this issue, it would be wise to ask them. If the problem does not exist, you should change your passwords immediately.
You can use this tool to create highly secure passwords.
Securing your Browser

There are countless other potential risks online. As mentioned earlier there are different organizations apart from the NSA who are constantly looking for loopholes to get hold of your information, this includes advertisers too. These advertisers resort to sneaky tactics to follow your presence online and sell you stuff even though you are not interested. Even though most people know how to clear HTTP cookies, they are still not secure from these attacks. Most browsers now support private browsing, which gives you the ability to browse online without saving your search history all the while blocking advertising cookies. As long as your browser is secure, there is very little that can be done by web tracking technologies to get through to you.
Securing your Email

A majority of email service providers offer encrypted connections between the email server's start point and the server's end point. Google has also taken drastic steps to ensure any and all weaknesses of implementing SSL are eliminated as well. However, this proves to be of little use if your information is still being handed on a silver platter by your email service provider to the NSA. It is true that smaller email service providers remain unaffected, but it is only a matter of time before they are in reach of surveillance organizations.
Since email encryption does not necessarily encrypt everything like the email addresses of the receiver or sender and the subject line, it can still do a lot of harm in the wrong hands. This can all be prevented with the installation of end-to-end email programs like Pretty Good Privacy.
Securing your Conversations

You have to keep in mind that the regular phone calls you make are not secure. Essentially, they cannot be made secure either. It is not just the NSA, but governments from all around the world are enthusiastic about recording and monitoring your phone calls. Even if you do buy a burner phone, it proves to be of little use as a lot of information is still gathered in the form of metadata.
If you want to secure your conversations, you can do so with the help of Voice-over Internet Protocol (VoIP) with end-to-end encryption. These VoIPs allow you to send messages and make phone calls over the internet. Not only is it effective, but it is quite affordable at the same time.
As long as you carry your smartphone, you can always be tracked. It has nothing to do with GPS, but each and every tower it uses will keep track of you. In this case, your only solution would be to leave your phone at home and by making sure your location history is disabled.
Securing your Online Storage

As long as internet speeds increase, various cloud storage services online become cheaper. But the real problem here is making sure your files on the cloud are secure. This is where a majority of big players like Amazon, Apple and Google have failed its customers as they have been working with the NSA all along. But then again, it does not necessarily mean you are left out to dry. You still have ways of making sure your data remains secure on the cloud. You can start by manually encrypting each and every file before uploading them to the cloud. Using an automatically encrypted cloud service is thoroughly advised as well, primarily because they encrypt your files for you.
Consider Using a Search Engine that does not Track you

A lot of people are not aware of the fact that search engines like Google keep tabs on them. Date and time of query, the User's IP address, search terms and Cookie IDs are all transmitted to specifically requested web pages. The owners of these web pages can then use this information to create an inaccurate and embarrassing profile of you, which is used to tailor advertisements for you theoretical needs. Moreover, courts and governments from all over the world can easily gain access to your search data making it more of a nightmare than it already is.
This can all be avoided by using search engines that do not keep track of you. DuckDuckGo has grown immensely popular ever since the NSA was revealed to be spying on individuals online. The users visiting the search engine jumped from two to three million users in less than eight days. Additionally, these search engines avoids the use of filter bubbles. Since a majority of search engines use your search history in order to profile you, it thus results in new search terms you may be interested in. But that is not the case with search engines like YaCy, StartPage and Gibiru and neither do they track you.
Use Firewall, Antivirus and Anti-Malware Software

There is no better way to protect your online presence from such attacks than with the help of anti-malware, firewall and antivirus software. Furthermore, it is even more important for you to make sure these programs are up-to-date at all times. Viruses not only harm your system, but they give hackers the ability to gain access of your emails, files and passwords. Most importantly, these programs can be installed on your mobile devices as well as they are more prone to attacks and are often neglected.
Additional Tips and Tricks to Keep in Mind
If you are looking for additional tips and tricks to protect your privacy online, you are at the right place. You have to understand that commercial software is not to be trusted in any case whatsoever. You can start securing your presence online by switching to non-commercial software or operating system as they do not have back-doors built into them by the NSA. Operating systems like Ubuntu are quite effective and secure in comparison to Windows.
On the other hand, you can further secure your presence online through virtual machines. These programs simulate an operating system as if it were running on a physical hard drive. One of the best things about this approach is that the host computer itself is out of reach of attackers and viruses. Moreover, these virtual machines can also be encrypted for enhanced security.
Conclusion
After going through this article, you might be asking yourself whether your privacy is worth it in the end. It goes without saying your privacy is your basic human right, but it does come at a cost. You will have to ponder about the compromises you will have to make in order to secure your privacy online. Rest assured, no individual would like having each and every email, call and message recorded, reviewed and then exploited. However, maintaining your privacy is not going to be an easy task in the years to come. Keeping the aforementioned factors in mind, you now have the necessary tools to better your privacy online. It is true when they say that nothing is foolproof, but it should never stop you from doing the best you can do in order to stop others from invading your life.
1
Privacy Alert!
Your data is exposed to the websites you visit!
The information above can be used to track you, target you for ads, and monitor what you do online.
VPNs can help you hide this information from websites so that you are protected at all times. We recommend ExpressVPN — the #1 VPN out of over 350 providers we've tested. It has military-grade encryption and privacy features that will ensure your digital security, plus — it's currently offering 49% off.