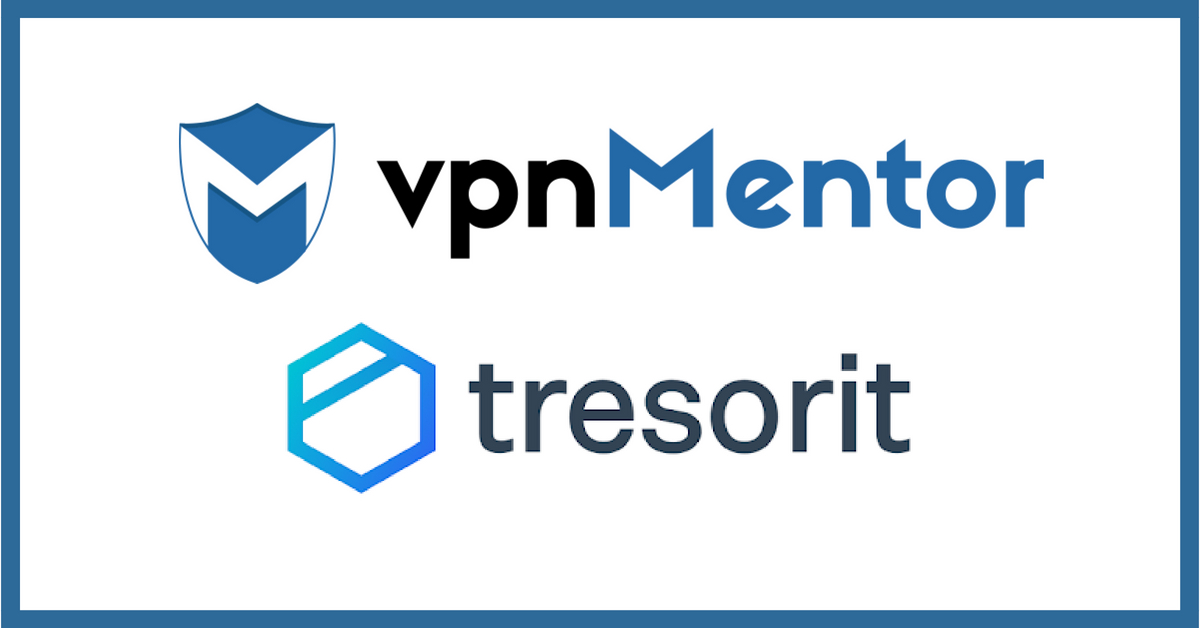 Tresorit's Cloud Solution Review 2023 - Outstanding!
We took a look at Tresorit's cloud service to see what it had to offer. Share
Tresorit offers a secure cloud service that allows individuals and businesses to store, sync, and share their files. End-to-end encryption and zero-knowledge service ensure that your confidential documents remain private.
Tresorit's cloud-based solution lets you upload your files and share them with your contacts. It is, therefore, a bit like Dropbox, but there are some key differences between the two. For example, Tresorit has patented encryption technology and is based in Switzerland, a country with strict privacy laws.
Tresorit's commitment to your privacy is demonstrated by a zero-knowledge policy. Dropbox – and anyone who gains access to Dropbox's servers – can see the documents you store in the cloud; Tresorit can't. And since all files are encrypted before they're uploaded to the system, you can be sure that your documents are safe from prying eyes.
Key Features Make this Cloud Storage Secure
The highest-level folders in the Tresorit hierarchy are called Tresors. You can upload files to a Tresor or add subfolders to it. To share a Tresor, you give its Tresorit path to another user as a link.
Files on Tresorit's cloud storage can be synced across multiple platforms. Tresorit runs on Windows, MacOS, iOS, Android, Linux, and Windows Phone, and all the apps are easy to install and run.
When you upload files to Tresorit, you can set parameters such as the duration for which the file will be available and how many times can it be downloaded. These options give you a lot of control over your uploads, so you can be sure that they are only used in the ways you intended.
Tresorit's end-to-end encryption means that every file is encrypted as it leaves your device, and remains encrypted until it is downloaded onto an authorized user's device. This process ensures that your important documents are completely safe from hackers.
Basic features include access to activity history and syncing of your existing file structure. All plans except the individual Premium plan also have permission control, file sharing with password-protected links, and Outlook integration. The Outlook add-on lets you send email attachments more securely than you can with regular email, because the files are fully encrypted.
To ensure that there are no conflicts among several users editing the same file, all of Tresorit's plans include a version recovery feature, which lets you restore a file to an earlier version. This capability is also extremely helpful if a file ever gets corrupted.
The Business and Enterprise packages add other important file-securing features like audit trails (detailed records of all changes to a file) and remote wipe, both of which give administrators full control of files and the ability to take swift action if anyone on the team tries to tamper with data. The Enterprise plan offers personalized staff training as well.
Like many cloud solutions, Tresorit has a selective sync feature, which lets you turn syncing off for specific folders.
Finally, all plans have two-factor authentication, so even if someone gains access to your Tresorit password, they still won't be able to open your documents.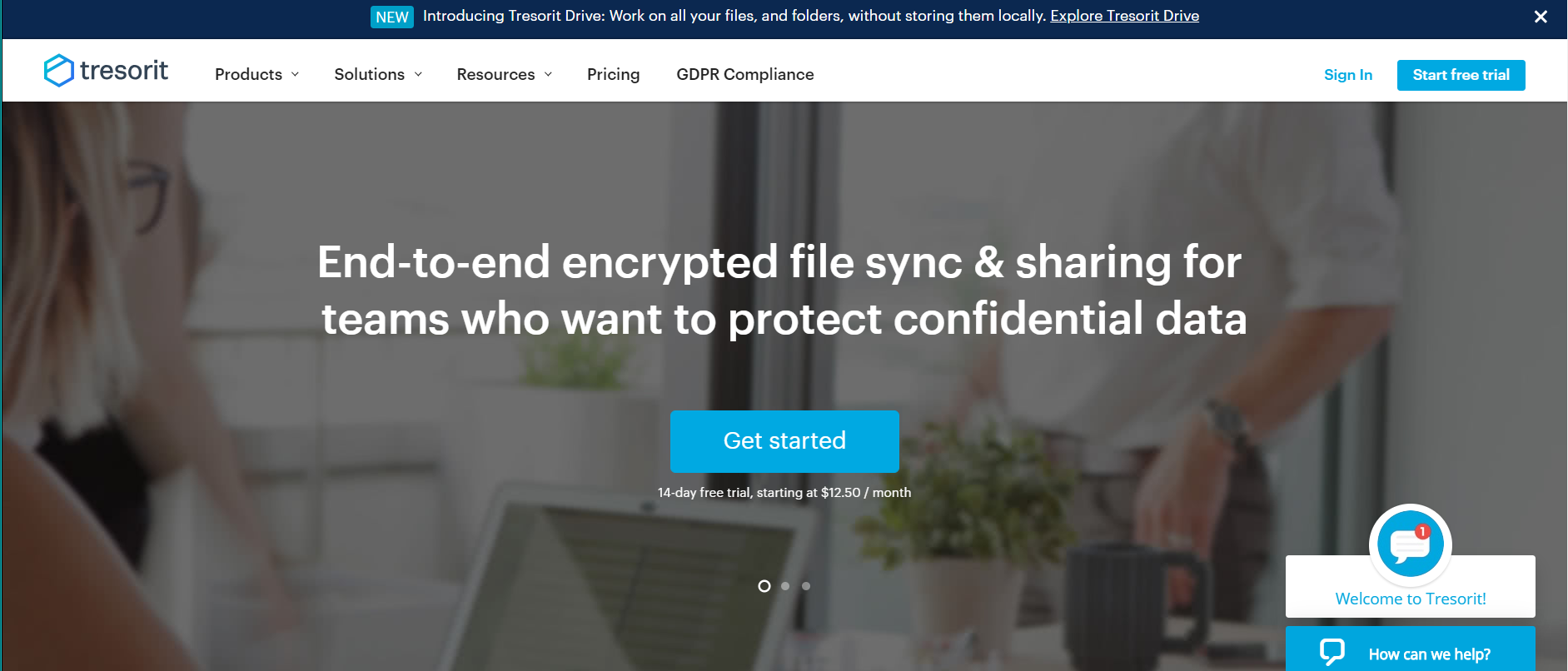 Tresorit Drive Syncs You to Your Cloud
Tresorit Drive looks and behaves exactly like a folder stored on your computer, which makes it very easy to use. You can access all your stored files directly in your browser, allowing you to work on any file, any time, even if you don't have a copy saved on your device and don't have any free space on your hard drive. And every change to your files is automatically encrypted and stored in the cloud, keeping all your work secure.
In fact, one of the advantages of a cloud solution like Tresorit Drive is that you don't need to store files on your own device. If someone gains access to your computer or mobile device, they won't be able to reach your files, which are safely encrypted and stored on remote servers.
When using Tresorit Drive, you can also pin your most frequently accessed Tresors so they always appear on top.
How to Use Tresorit
To share a file or folder, you send a link to the other authorized user. With all plans except individual Premium, links are password protected, so if someone obtains the link but not the password, they cannot access the file.
Once you share a file or folder with someone, they will appear in your contacts tab, which makes future sharing easier and helps you keep track of who is using your documents.
When syncing is active, any change made to one of your Tresorit files on one device will be immediately reflected on all devices linked to your account. Syncing does use up data, however, so the selective sync feature lets you disable syncing when there is no need for everyone to see updates in real time.
Anytime someone changes a file or adds a file to your Tresor, you'll get a notification. That is just one of the many ways that Tresorit safeguards your data and gives you complete control over your files.
There's a Reason This Service is Not Free
Tresorit offers several different service packages for individuals and businesses. If you're looking for personal cloud syncing services, you can use the Premium or Solo plan. The most obvious differences between these two plans are the storage limits (200 GB for Premium vs. 2,000 GB for Solo) and the number of devices allowed (five for Premium, 10 for Solo).
If you have a team, you can subscribe to the Small Business (2-9 users), Business (10+ users), or Enterprise plan. The Enterprise plan starts at 100 users and you can add as many teammates as you want.
All plans are available on either a monthly or an annual basis, but the prices are on the expensive side. You can certainly find several cheaper alternatives for cloud storage and sharing on the market. However, with the end-to-end encryption and zero-knowledge policy of Tresorit, the extra cost might be worth it for users with privacy as their top priority, especially businesses that want to secure their confidential data.
Our Verdict: A Secure Cloud Storage Solution, but for a Hefty Price
Whether you're an individual or the manager of a large team, if you're looking for a cloud syncing and file sharing solution that offers complete privacy and security, Tresorit could be the right choice for you. With end-to-end encryption and a zero-knowledge policy backed by strict Swiss privacy laws, Tresorit lets you store confidential information with complete peace of mind. And depending on your needs and the plan you choose, it can provide almost unlimited data storage (1TB/user with the Enterprise package).
With apps for all major platforms, Tresorit can be accessed from almost any device, anywhere, anytime. It's easy to use and lets you free up disk space on your devices. The only negative we have found with Tresorit is that their packages are bit expensive. We can't tell you whether Tresorit's services fit within your budget, but we can tell you that based on our research, you will have a hard time finding a safer, simpler way to store, sync, and share your most important files.