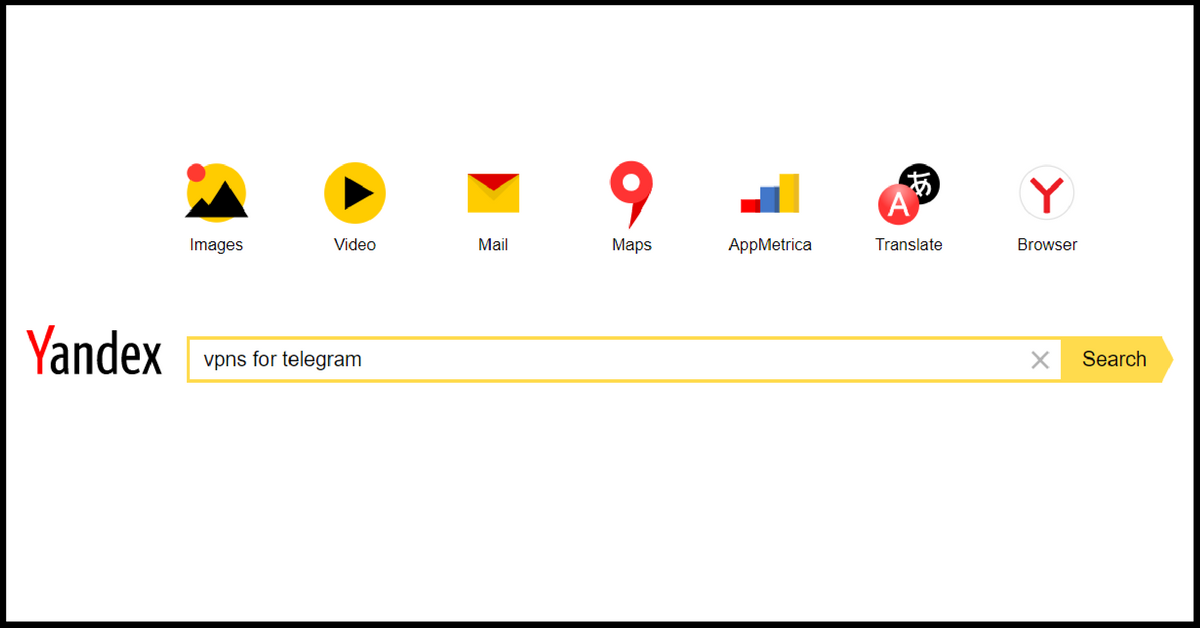 vpnMentor Study: Interest in VPNs in Russia Soar After Telegram Ban
We analyzed web searches in Russia from the week before and after the government blocked Telegram. Our study reveals a huge spike in VPN interest and sales following the ban. Share
When Russia blocked the popular messaging app Telegram on April 16th, internet search queries for the term "vpn" surged dramatically, increasing by more than 230%.
VPNs have also seen a spike in sales, with top VPN providers reporting a threefold increase in conversion rates.
This shows that Russians are not only searching for information on VPNs, but are determined to buy and use VPNs in order to protect their online privacy.
We analyzed search queries and reports from VPN providers from the week before and after the ban to see how it impacted VPN sales.
The Telegram Ban Resulted in Other Websites Being Blocked
On April 16th Telegram was blocked due to its failure to comply with the Russian government's demand for access to user messages.

Although the government claims their desire for access stems from security concerns, Telegram's CEO and founder Pavel Durov said in a statement that rather than preventing terrorist attacks, this would only serve to violate users' privacy.
In order to obstruct the app, Roskomnadzor – the federal body in charge of censorship – blocked over 19 million IP addresses associated with Telegram. However, in doing so, it also blocked other companies that use the same cloud service as Telegram, such as Amazon, Spotify, Viber, and Google Services (Gmail, YouTube etc.).
In order to evade the block, Telegram has been engaging in a type of whack-a-mole, jumping from IP address to IP address.
Moreover, the block also resulted in a surge in traffic to and sales from VPN sites. Ironically, since VPNs are designed to bypass geo-restricted content in general, in addition to Telegram, more Russian citizens are now able to access LinkedIn and other blocked websites.
Durov explained on his website that "despite the ban, we haven't seen a significant drop in user engagement so far, since Russians tend to bypass the ban with VPNs and proxies."
To the delight of digital rights advocates – and likely to the chagrin of Putin and his cronies – a block on a single messaging app has apparently led to millions of Russians gaining access to the censored web.
Russians Are Searching for VPNs Now More Than Ever Before
An examination of search queries revealed that, compared to the week before April 16th, in Russia, the search term "vpn" jumped 237%. In Saint Petersburg, it increased 154% and in Moscow 230%.

Compared to before April 9th, the interest for the search term "vpn" increased sixfold on April 16th. From April 9th to April 15th, the search term already gained some traction. Yet, our research shows that there is still a significant increase from the week before the Telegram ban and the week after.
Interestingly, it's not just the major cosmopolitan centers where people searched for VPNs.
Smaller cities also exhibited major increases; for instance, Omsk and Rostov-on-Don jumped by 242% and 260% respectively.
| | |
| --- | --- |
| Region | Growth |
| Saint Petersburg | 154% |
| Samara Oblast | 211% |
| Nizhny Novgorod Oblast | 219% |
| Moscow | 230% |
| Krasnodar Krai | 231% |
| Omsk Oblast | 242% |
| Tomsk Oblast | 257% |
| Rostov Oblast | 260% |
| Krasnoyarsk Krai | 271% |
| Republic of Bashkortostan | 297% |
From these extremely high percentages, we see that many would likely not have searched for a VPN before the recent Telegram block motivated them to do so.
Notably, the search term "vpn telegram" only jumped 104.1% in Russia, compared to the 237% increase for the isolated term "vpn."
This is likely because only 7% of Telegram's users reside in Russia. Therefore, rather than being directly affected by the ban, it appears that the publicity surrounding it caused a spike in privacy concerns in general.
This has resulted in increased VPN sales.
VPN Sales Increase in Russia
Since the ban, VPN companies have reported significant increases in sales, specifically from Russia and the surrounding areas.
VyprVPN, which is operated by GoldenFrog, confirmed that its new account rate jumped 190% in the past week. Similarly, their mobile downloads grew by 198%, and their website traffic increased 36%.
NordVPN, the most popular VPN in Russia, confirmed that sales went up 254% in Russia in the week since Telegram was blocked
Likewise, HolaVPN claims their traffic is up by 300% because of the ban.
ExpressVPN also reported that their sales from Russian users increased threefold.
This shows that the Russian population is not only searching for VPNs online in order to learn more about them but are determined to actually buy and use them.
Ironically, while the Telegram ban was intended to clamp down on digital communication, it seems to have instead galvanized it, opening up the world wide web to those who might otherwise never had taken an interest in bypassing censorship.
Feel free to share this article on Facebook and Twitter. You can use the information here without requesting permission but please attribute it to us.