How to Watch The Big Bang Theory Season 11 Premiere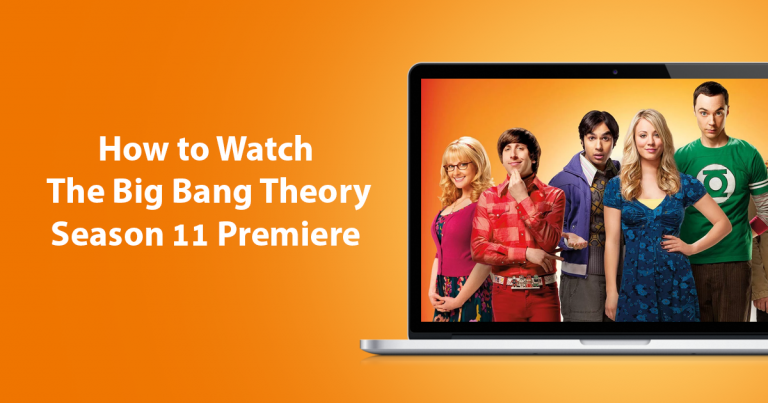 Season 11 of The Big Bang Theory premieres on Monday, September 25, but unless you live in the US or Canada, you're going to have a hard time watching it. 
Season 10 left us in May with a shocking cliffhanger, and fans have waited for months to see if Amy will accept Sheldon's spontaneous proposal.
According to actress Kaley Cuoco, who plays Penny in the series, fans will have all of their questions answered in the first episode. If that's not a reason to watch the season premiere, I'm not sure what is.
However, fans who do not live in the US or Canada will have a much harder time watching what some are calling the best season yet. That's because the premiere won't show on other stations around the world for some time. Luckily, we found a way to live-stream the premiere.
Stream It With CBS
The Big Bang Theory's main broadcaster, CBS, has a useful app called All Access that lets you watch and live-stream all of CBS' popular shows for a small subscription fee. Unfortunately, you can't access their app unless you're in the US.

CBS geographically restricts their content, and the only way to access it (besides moving to the states) is to use a VPN. A VPN, or Virtual Private Network, masks your IP address with other servers, virtually changing your location. (You can read more about how VPNs work here.)
Although CBS does manage to catch some VPNs and block them – similar to Netflix's VPN block – a good and dependable VPN will successfully bypass it. Our best VPNs can access CBS's All Access app, have high speeds, and are affordable. 
The Best VPNs to Watch The Big Bang Theory
Once you set up your VPN and log on to the All Access app, all you need to do is start a subscription with your American credit card.
If you don't have an American Card – or a friend in America who can purchase a CBS gift card – then your options become even more limited.
Watch The Big Bang Theory With Amazon 
If you can wait one more day for the premiere episode and do not want to download or torrent the show, then Amazon Prime is your best bet.
While Amazon Prime is not available to those residing outside the US, you can purchase it with a gift card and a VPN. This will allow you to watch each episode a day after it airs. Here's how to do it:
Purchase an Amazon gift card.
Go to the Amazon Gift Cards page and purchase a gift card for yourself ($50 should be enough). You can purchase the gift card with an international credit card.

Turn on your VPN to an American IP address.
This will allow you to purchase Season 11 of The Big Bang Theory.
Buy Season 11 of The Big Bang Theory.
Use your gift card as the payment option.

Stream or download the first episode of The Big Bang Theory on September 26.
As it says on their website, the episodes will not be available until the day after they air on TV, but you will still be able to watch them long before they will be available in your country of residence. Make sure to keep your VPN on while streaming or else it won't work.
Can't I Just Stream It Online for Free?
Technically, yes. But that's only if you find a decent website that will air the episode without lag or thousands of pop-up ads. It's getting a lot harder these days to find a trustworthy site, and the amount of malware and viruses that are hidden within these ads are astounding. It's best to protect yourself and your computer. Use a VPN when necessary and only stream (or download) from sites you can trust.
While you can't simply turn on your TV to watch The Big Bang Theory if you're out of the U.S. or Canada, you can still access it with a good VPN and a few tricks.