How to Watch the 69th Emmy Awards Live from Anywhere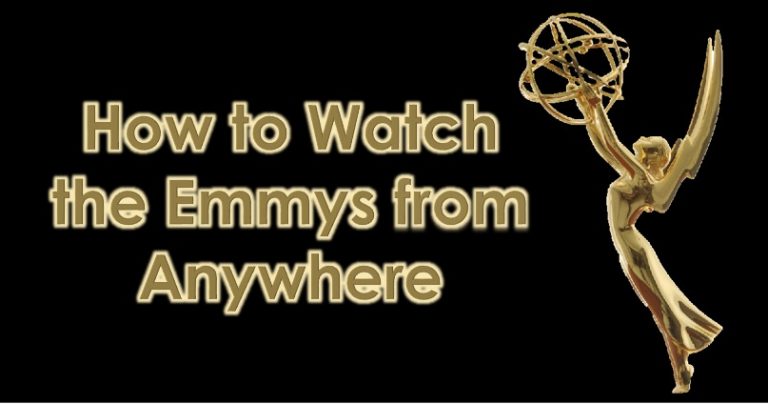 The 69th Annual Primetime Emmy Awards are almost here, but if you don't live in America, Canada, or Australia, you won't have easy access to it.
Hosted by Stephen Colbert, this year's Emmys will certainly be filled with laughter and comedy. The exciting ceremony will take place this Sunday, at the Microsoft Theater in Los Angeles, and we are bound for a rollercoaster of emotions, especially when you couple it with the thrill of seeing who grabs the most awards.
The competition is at its strongest, with outstanding series Veep, Westworld and The Handmaid's Tale amassing multiple nominations, while household sketch comedy show Saturday Night Live continues to impress with its 22 nominations. In short, if you care at least an ounce about prime time awards, you will want to catch the Emmys live.
The official (and exclusive) broadcaster for this year's Emmy Awards is going to be CBS, as is the tradition. Other broadcasters include CTV in Canada and Fox8 in Australia.
If you happen to reside in one of these countries and you aren't a cord cutter, you are all set. Unfortunately, if you find yourself outside of the US, Canada, or Australia, you are going to need some assistance in getting around those pesky geoblocks.
Watch the Emmys with the Help of VPN
CBS has a wonderful app called All Access. It eliminates the need for cable provider info, which is one of the major hurdles behind watching geoblocked content. So, if you are an expat or traveling outside of the United States, you can still watch CBS via All Access — provided you have an account. Keep in mind you still need an American Credit Card in order to have a valid subscription.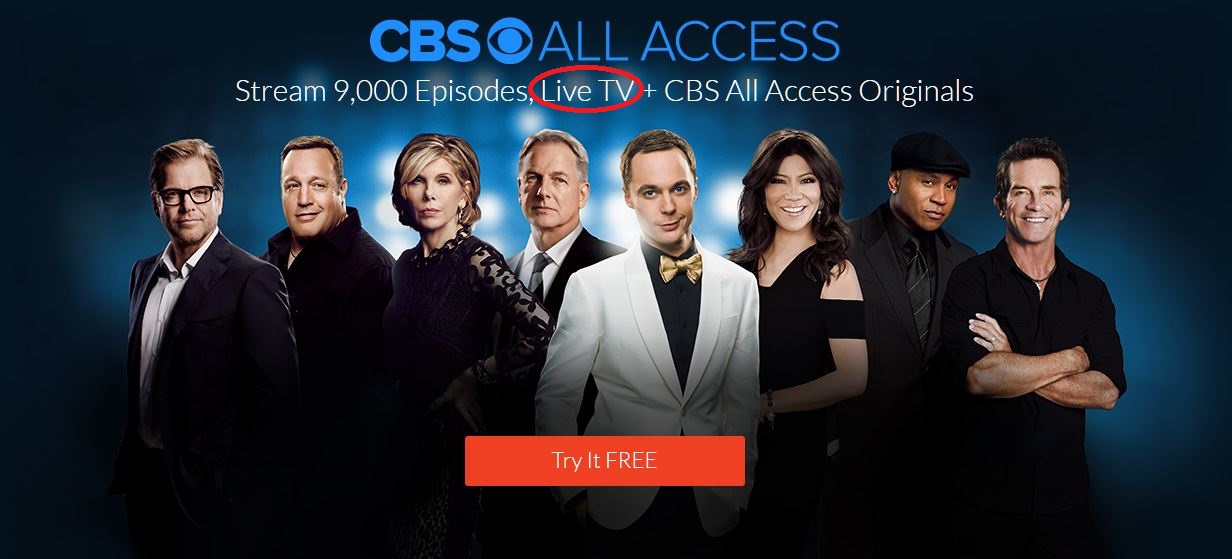 You are going to need one more thing to access CBS if you're outside of the US — a VPN. CBS content is geographically restricted, so you will need to set your IP location to one in the States. Here's what you will be greeted with if you don't:

A VPN allows you to spoof your virtual location, appearing as if you are situated wherever you have chosen an IP address — and good VPNs won't have you scrambling for options. A VPN is much more than just an IP mask, and if you want to learn more about how it works, we recommend our beginner's guide.
In order to get the best streaming experience, you should look for unlimited bandwidth and high speed in your VPN. Additionally, premium VPN providers have specialized high-bandwidth servers designed for streaming content. We have compiled a list of the best VPNs for unblocking and streaming content below — check it out!
With a VPN, connecting to CBS All Access from outside the US is a breeze. Here is a step-by-step guide:
Launch your VPN service

Select a location in the United States

Go to the CBS sign-in page,

here

Enter your account details and enjoy live CBS TV coverage!
But I Don't Have a CBS Account!
If you don't possess an American credit card, or you can't get a friend to make an account for you, worry not — there are workarounds. You can get CBS as part of a Hulu subscription.
Hulu is one of the most popular TV streaming services, but you will run into the same issue — setting up a subscription requires an American credit card. The main difference here, and the key to success, is gift cards. You may say, "but CBS have gift cards of their own!" That's correct, but those are limited to specific shows and don't cover live TV. Additionally, you cannot purchase them via PayPal, and PayPal is precisely what you will need to use to get a hold of a Hulu gift card.
You may say, "but CBS have gift cards of their own!" That's correct, but those are limited to specific shows and don't cover live TV. Additionally, you cannot purchase them via PayPal, and PayPal is precisely what you will need to use to get a hold of a Hulu gift card.
Head over to a vendor that offers Hulu gift cards — we used PayPal Gifts, as they offer a pretty straightforward process. After you make the purchase, you will receive an email containing the gift card information. Redeem it here, but don't forget to create an account first. And yes, you will need to have your VPN on during this process: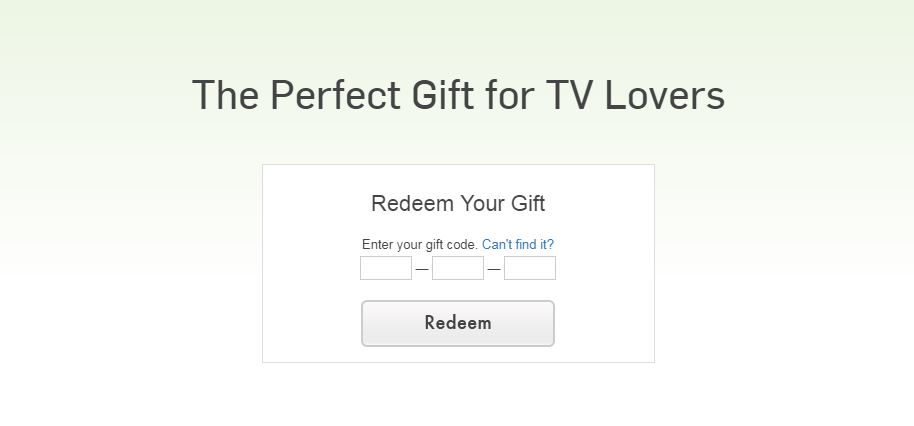 With the help of a solid VPN and a clever workaround, you can enjoy the upcoming Emmy Awards on CBS, no matter where you are! To sum everything up, here is a quick step-by-step guide on how to get CBS via Hulu:
Purchase a gift card

Launch your VPN and set your location in the United States

Create a Hulu account if you haven't already

Navigate to the Hulu's gift card page and enter your code

Enjoy!
Can I Watch for Free?
Many of you will probably start reading this guide in hopes of finding a way to watch the Emmys without paying a dime. Well, sorry to disappoint, but we cannot in good conscience recommend going that route.
While there absolutely will be free streams popping up on September 17, your best bet is most likely going to be a live stream of someone's TV, complete poor audiovisuals, lag, and annoying family talks.
This probably isn't your idea of an evening well-spent, but there is more to consider — trying to get coverage from untrusted sources is a recipe for malware on your device. Furthermore, plenty of free streams will probably be shut down, so stream-hopping will be inevitable.
Be on the safe side and set some money aside for what is truly worth it — the high caliber of an award ceremony like the Emmys certainly justifies the expenses, in our opinion. Plus, with how cheap VPNs have become, it really is a no-brainer. All in all, if you want a premium experience, opt for a tried-and-true method. Ten minutes of your time and a high-quality VPN will ensure that, come September 17, you can watch the Emmys as if you were in front of your TV.