Watch ESPN Live Even if You're Outside of the US in 2018
ESPN is one of the most popular live sports television brands in America attracting millions of viewers. But if you live outside of the US, it can be difficult to access. Share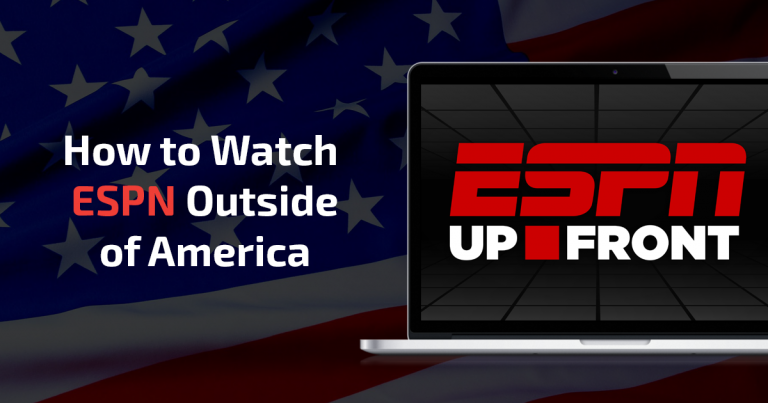 ESPN is one of the most popular live sports television brands in America attracting millions of viewers. Their Monday Night Football alone draws over 10 million viewers. However, the well-love sports channel is only accessible in the US via cable or broadband internet subscription.
As soon as ESPN detects that your IP is not from the US, it will block you from accessing its online streaming service, which is available through the WatchESPN app. The good news is that you can still access the app, even if you don't live in America.
Use a VPN
This is where a VPN comes in handy. A VPN allows you to change your IP address so that it looks like you are accessing a website from a different, preferred location. VPNs also offer online privacy and security from malicious attacks and unwanted surveillance.
In this context, the focus is using a VPN that can reliably access geo-blocked content, such as ESPN. While there are many free VPNs out there, it is important to choose a solid and dependable VPN (most VPNs have trouble bypassing the majority of geo-blocks). Our top VPNs will enable you to watch all your favorite sports games without interruptions.
The Best VPNs to Watch ESPN Outside of America
Watching ESPN on Sling TV
Sling TV is an on-demand service that makes it possible to watch TV channels across multiple devices including mobile, desktop, and television. Just like cable or satellite TV, Sling TV allows subscribers to stream news, TV shows, movies, and games albeit via the internet. Subscribing to the basic Sling TV package gives you access to live streams of ESPN, ESPN2, and ESPN3.
Unfortunately, Sling TV is available only in the US, and you pay for the app service using a US credit card (but you do not need a cable subscription like other streaming services require). If you don't have an American credit card, you can purchase a gift card for Sling TV with PayPal.
How to Access Sling TV with PayPal
At the PayPal gift shop, you purchase cards worth $25, $50, and $100. Since ESPN is available on the cheapest Sling TV package (Sling Orange) – which costs $20 per month – you can purchase the $25 gift card for your month's subscription.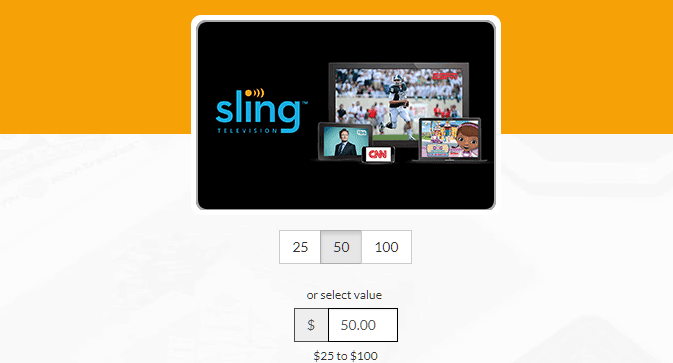 In order to purchase your Sling TV account, your VPN must be on and connected to a US server, otherwise, you will get this error:

The next step is setting up your VPN. To successfully watch ESPN, set your location to the US before redeeming your gift card on the Sling TV subscription page. Once you are on the subscription page, simply follow the signup steps on the site, and you'll be good to go with your ESPN stream.
Just because you are outside the US does not mean you cannot catch up with your favorite sports. Coupled with Sling TV and a PayPal gift card, a good, reliable VPN will certainly open up a world of exciting sports-adventure no matter where in the world you may be.