How to Watch French TV LIVE Outside France (France 2, France 3)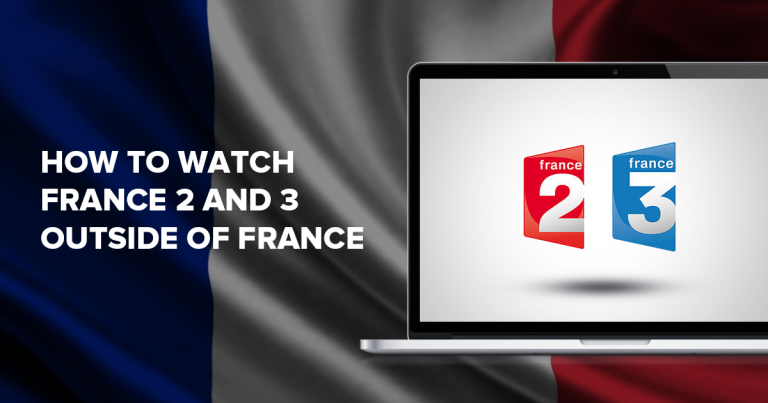 Readers often ask us how they can watch local country TV from abroad. Questions particularly come from French natives living around the globe looking to watch the domestic channels they know and love.
Most popular is national public broadcaster France Télévisions, in particular, its two biggest channels — France 2 and France 3.  France 2 is the flagship public channel, focused on news, sports and, entertainment shows with a cultural twist. France 3 casts a wider net with a variety of popular soap operas, quiz and talk shows, and international drama series such as Plus belle la vie, Des chiffres et des lettres, Thalassa, and much more. It also shows regional and local programming.
Unfortunately, watching French public television outside the country is not always easy. Luckily, a VPN can help.
What's Stopping Me from Watching French TV Abroad?
Getting all France Télévisions' channels should be straightforward. There's a live TV feed for them and it's completely free! But if you want to watch it outside France, you'll need some technology.
French expats, travelers, and others not currently within the country's borders will quickly find out about the France Télévisions channels and their respective live streams have geographical restrictions.
Almost all the content on France 2, France 3, and the other channels are geoblocked. This is what you see on France 2's stream: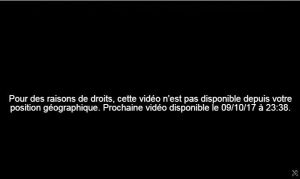 Depending on when you try to access the stream, the date and hour of the next available show will change. But it's likely to still be off-limits to you if you find yourself outside the country.
France 3's stream is the same, though the wording is slightly different: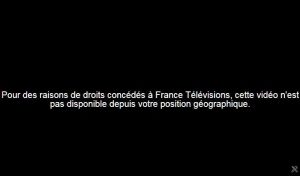 All the other channels are the same. You'll be greeted with a black screen and a message to say that the current program isn't available in your geographical location.
So, how do you get around these obstacles?
You bypass the geoblocks using a virtual private network, or VPN.
How Does a VPN Help Me Watch French TV Abroad?
A VPN allows you to choose a different server for your IP address. This means you can set your online location to anywhere in the world. By shifting your server location to France, you'll get through the geoblocks and be able to watch France 2 and France 3
Of course, a virtual private network's uses aren't limited to granting unlimited access to TV programs. It also improves privacy, anonymity, and security on the Internet. We won't go into much detail here, but if you want to learn more about how a VPN can keep you safe from the dangers of the Web, take a look at our beginner's guide.
The VPN market is awash with providers but choosing the best one for your needs can be difficult. To stream French TV you'll want one with unlimited bandwidth, unhindered speeds, and a variety of French servers.
Check out our list of best VPNs for watching French TV outside France — we have made sure each of them ticks all the boxes above and gives you top-shelf security on the Internet:
How Do I Make It Work?
You should be able to install and setup a reliable VPN in a matter of minutes. A good provider will do everything for you — the majority of the steps will be automated while user-friendly interfaces won't have you reaching for a manual.
Once you've chosen your VPN, just run it and select a French server. Although this may cause problems with more popular commercial platforms (e.g. Netflix), France 2 or France 3 shouldn't give you any trouble. Once you've changed your IP address to a French one, you are pretty much good to go!
Here's a guide to the steps you need to take:
Launch your VPN app.
Select a server in France.
Open the livestream of your preferred channel.
Enjoy unrestricted and unlimited French TV!
A word of caution: Licensing rights may mean that some programs are unavailable on livestreams, even with a VPN. This is a commercial decision by France Télévisions and has nothing to do with the VPN.
Thanks to VPNs, French speakers in every corner of the world can watch France 2, France 3 and many other French channels online. Even the most capable VPNs are inexpensive — and the resourceful can take full advantage of free trials and referral programs to make the price even better!
A VPN is an inexpensive and effective way of ensuring geoblocks don't prevent you from watching French TV outside France.