How to Watch The Mandalorian Season 1 Anywhere Online!
Updated on 3rd April 2020
The first Star Wars series, The Mandalorian, season 1 is streaming on Disney+. Watch the bounty hunter's adventures from anywhere with a premium VPN. Find out why NordVPN is my top choice, and what other VPNs I recommend. Share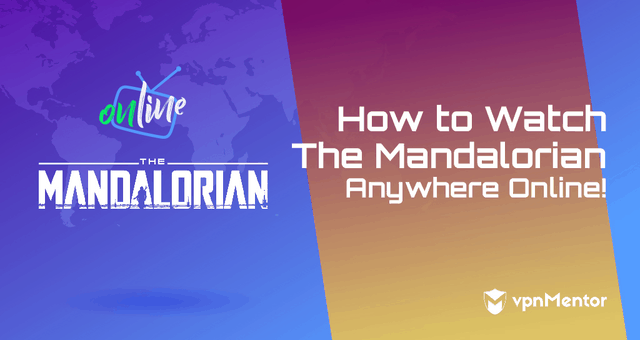 If you're excited about the adventures of a Boba Fett-inspired intergalactic bounty hunter, the day has arrived.
The Mandalorian Season 1 is available on the streaming service Disney+. However, It's only available for subscribers in the US, UK, Netherlands, Austria, Germany, Australia, Canada, Ireland, New Zealand, Puerto Rico, Spain, and Switzerland.
TV networks, even digital services like Disney's, put geo-restrictions on content. They block users from watching shows and movies when your IP address doesn't come within its approved area.
I have some good news! If you've signed up for Disney's brand-new streaming service and you happen to be traveling outside of the country, you can still watch episodes of The Mandalorian with a VPN.
Watch The Mandalorian on Disney+ in 3 Steps – Quick Guide
Download and install a VPN. I recommend NordVPN for its lightning-fast speeds and intuitive interface.
Open your VPN and connect to a server in a Disney+ provider location.
Log in to Disney+ and stream The Mandalorian!
Start Streaming The Mandalorian Now!
Quick Guide – How to Sign Up for Disney+
Head to the Disney Plus webpage.
Decide between a monthly or yearly subscription.
Enter your email address and click agree.
Create a password.
Enter your billing information. You can currently use PayPal or a credit card to sign up. Note: If you're signing up from a US server, you'll need a US credit card unless you first purchase an Amazon.com or Google Play US gift card, or you sign up through Hulu.
Enjoy a 7-day free trial.
Why You Need a VPN to watch The Mandalorian
Content producers like Disney are protective of when and where it releases content. Even when the producer owns the channel in question, there are still licensing and copyright laws that place restrictions on where that content can be viewed and when.
Your ISP reports your IP address every time you log onto the internet. If a content streaming service detects your IP address is outside of its approved distribution location, it blocks the TV show or movie.
That process is called geo-blocking. It will impact you even if you are a current subscriber living or traveling outside of your home country.
Many VPNs can remove geoblocks because they allow you to log onto a server within the approved area for that show. Once you've connected, the VPN reports your IP address as coming from within that country.
I've tested all the VPNs I recommend below, and all remove geo-blocks for Disney+.
That's Not All a VPN Can Do
Your digital information is valuable, not just to you, but also to cybercriminals.
When you're surfing or working on a public wi-fi network, your personal details are vulnerable to hackers and phishing software.
A VPN creates a tunnel that protects your personal information while you're online. How? As soon as you enter any keystrokes, the VPN encrypts them. When your keystrokes are encrypted, no one can decipher what you've typed, keeping your online behavior secret and private.
That level of privacy also benefits citizens or temporary residents of strict countries like China and Saudi Arabia. Those countries limit your internet freedom, putting blocks on news and content sites that officials don't want you to read.
VPN encryption restores your ability to access news and content sites, even in countries that impose those strict censorship laws.
Best VPNs for Watching The Mandalorian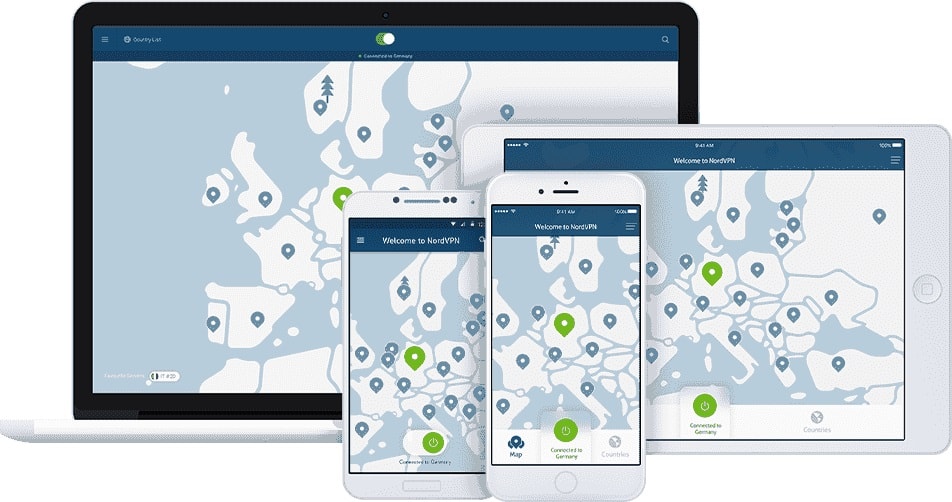 NordVPN is one of the world's largest and fastest VPNs. Those, among many other reasons, are why I rank it as my favorite VPN in 2020. You can check out our full review here.
NordVPN has a global network of over 5,100 servers in 59 countries. With more than 1,500 in the US you'll be able to stream The Mandalorian with no buffering or lag.
With a list of servers in diverse locations, NordVPN can remove Disney+ geo-restrictions. Also, when I tested it, I could bypass the troublesome censorship restrictions within China.
NordVPN has a clearly stated no-logs policy, meaning it doesn't record or store any of your online activities.
Military-grade 256-bit AES encryption ensures your data is protected. NordVPN also uses a DoubleVPN protocol, meaning that it encrypts your data not once, but twice, as it channels your internet traffic.
DNS leak protection and an automatic kill switch both ensure that nothing you do online ever makes it into the hands of a third party. The kill switch feature shuts down your internet connection if your VPN session is interrupted.
NordVPN is based in Panama, so it doesn't have to comply with the 5/9/14-Eyes alliance.
If you're looking for discounts, we're always updating our NordVPN discount codes here.
NordVPN Key Features:
5,100+ servers
Panama-based
Unlimited monthly bandwidth
Each subscription allows for up to six connected devices at once
24/7 live chat support
30-day money-back guarantee
Servers optimized for secure file sharing/P2P
Works with: Disney Plus, Hulu, Amazon Prime, BBC iPlayer, HBO, Showtime, Netflix, and more
Compatible with: Mac, Android, Windows, iOS, Android TV, Linux, Chrome, Firefox, and most routers
Stream The Mandalorian with NordVPN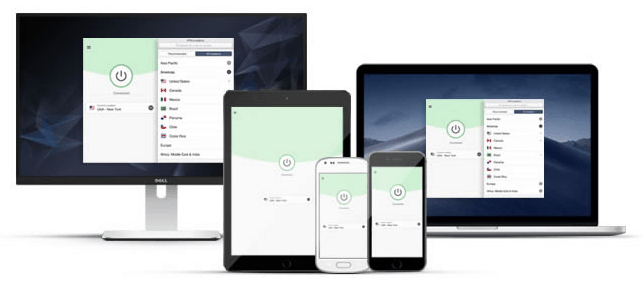 Speed is particularly important if you're using a VPN to stream and download HD video content. I was so impressed with ExpressVPN's speeds, I named it the fastest VPN of 2020.
As far as global server networks go, ExpressVPN maintains a vast one with over 3,000 servers in 160 locations. Besides a clear and trustworthy no-logs policy, ExpressVPN takes another step to protect your privacy.
The company runs all its servers using RAM or volatile memory. That means all memory is wiped every time each server goes through a power cycle. This additional step further ensures that it doesn't store any personal or sensitive data.
DNS leak protection provides an additional failsafe from third-party detection.
An automatic kill-switch setting cuts off your device's internet session if you lose connection to the VPN for any reason.
256-bit encryption hides your data from prying eyes, whether that's an ISP or a potential hacker.
Since ExpressVPN is in the British Virgin Islands, it's far outside the jurisdiction of the 5/9/14-Eyes Alliance. I've successfully used the VPN to bypass tough firewalls, including China's.
You get unlimited bandwidth, ideal for streaming video, and downloading large files. Split tunneling allows you to select which devices and applications do or don't go through the VPN.
Check out the most up-to-date ExpressVPN coupon codes for more ways to save!
ExpressVPN Key Features:
3,000 servers in 160 global locations
30-day money-back guarantee
Allows P2P activity
24/7 live chat
Five live, simultaneous device connections
Works with: Amazon Prime, WhatsApp, Hulu, Netflix, YouTube/Google Suite, Showtime, HBO, Disney+, Sky Go, and Sling
Compatible with: Windows, Mac, Linux, iOS, Android, Chrome, Firefox, and many routers
Stream The Mandalorian with ExpressVPN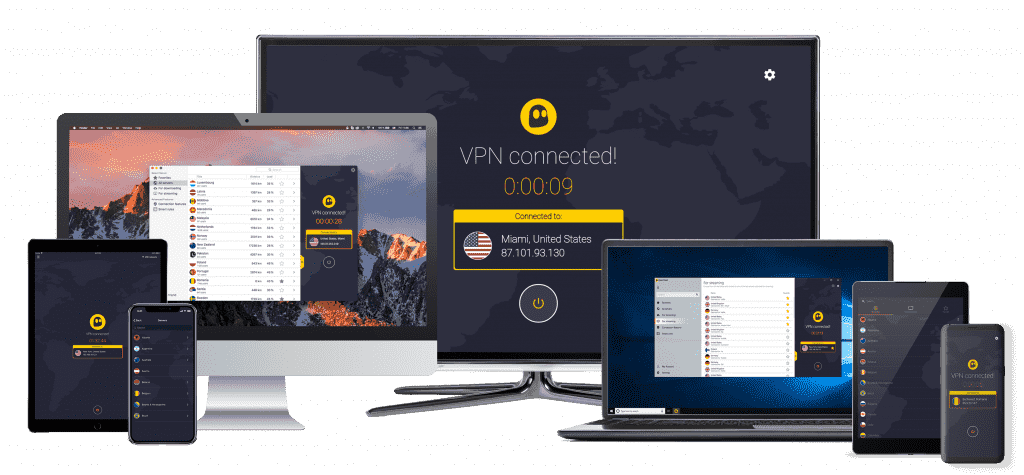 CyberGhost is my third-favorite VPN. Network speeds, security, support, and ease-of-use were all measured when I rated the service.
Registered in Romania, it's far outside the realm of the 5/9/14-Eyes Alliance. The team is also Romanian-based, with hands-on staff that monitors its network on site.
The company has a large server network to maintain, with 5,700 servers in 90 countries. The size of that network gives you plenty of locations to sign onto, ideal for streaming video from online networks like Disney+.
CyberGhost also offers a 14-day free money-back guarantee with a monthly service. That's an excellent value for a VPN for this class. If you commit to a longer contract, that guarantee bumps up to a 45-day money-back guarantee.
With all paid levels, the company doesn't impose any bandwidth caps. Between its fast network and its unlimited bandwidth: you'll be able to watch plenty of HD videos.
If you don't want to commit at first, you can take advantage of a free 24-hour trial. Check out these other awesome discounts for the best value.
DNS leaks and an auto kill switch provide you with the transparency and security you need to ensure that your entire internet session is private.
When it comes to encryption and data security, CyberGhost uses the best-available 256-bit AES encryption. Its private browsing settings are strong enough to get you around firewalls in China and other strict countries.
CyberGhost Key Features:
Massive global server network of 5,700 servers in 90 countries
Dedicated P2P activity on labeled servers
24/7 live support
Connect up to seven devices at once
45-day money-back guarantee for subscriptions longer than 30 days
256 AES encryption
Kill switch
DNS leak protection
Works with: Disney+, Netflix, Amazon Prime, BBC iPlayer, Showtime, HBO, BBC One and Two, and Hulu
Compatible with: Windows, Mac, iOS, Android, Amazon Fire Sticks and Fire TV, Linux, Firefox, and Chrome
Stream The Mandalorian with CyberGhost
The Bottom Line
It's an exciting time to be a hardcore Star Wars fan! The legendary saga makes its way to the small screen during the peak TV era.
You don't want to miss a minute of the fledgling season of The Mandalorian. My #1 recommendation for checking out season 1? NordVPN is my favorite overall for speed, privacy, support, and security.
Curious about checking out more VPNs for your Android devices? Check out our breakdown of the best VPNs for Android.
Want to save more on your VPN subscriptions? These up-to-date VPN coupon codes give you even more long-term value.