How to Watch The Masked Singer Season 2 Free Online!
You need a premium VPN like NordVPN to bypass Hulu and Sling TV geo-restrictions and stream The Masked Singer Season 2. On top of uninterrupted streaming, you also get excellent security features like military-grade encryption and a zero-logs policy. Try one of our 3 recommended VPNs to get you streaming The Masked Singer today. Share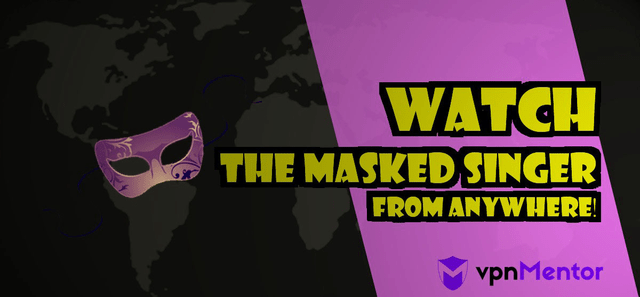 The unscripted reality show, The Masked Singer, is back for a second season. The weekly guessing game, outrageous costumes, and guest hosts like T-Pain make it a can't miss event.
The Masked Singer is on FOX, and you can tune in each week if you have a subscription to Hulu or Sling TV. The downside is that both streaming sites are only available in the US.
Both sites use geo-restrictions to block users outside the region. But, all you need is a premium VPN to bypass the geoblocks.
Think of a VPN as the costume for The Masked Singer. It cloaks your actual IP address by passing it through an encrypted tunnel on one of its US servers. You then get all the content that Hulu and Sling TV have to offer, like the second season of The Masked Singer.
Quick Guide – How to Watch The Masked Singer Season 2 on Hulu or Sling TV
Choose a VPN with lots of fast servers in the US. We recommend NordVPN.
Download and install your VPN software.
Connect to a US server.
Log in/sign up for either Hulu or Sling TV and start the festivities!
Start Streaming The Masked Singer Season 2 Now!
How to Sign Up for Hulu
The streaming content on Hulu is endless, but it requires a US IP address as well as a US credit card to sign up for an account. Never fear, follow these three steps to get a Hulu account, no matter where you are.
Head to MyGiftCardSUPPLY and buy a Hulu gift card.
Follow the directions on MyGiftCardSUPPLY to use the gift card balance on your Hulu account.
Sign in to Hulu and start streaming The Masked Singer!
How to Sign Up for Sling TV
Like Hulu, Sling TV requires both a US IP address and a US-based credit card to get an account. Follow our steps, and you'll be on Sling TV in no time.
Log in/sign up for a PayPal account and then navigate to the PayPal US Gift Card Store.
Click on "Categories" and then click on "Arts & Entertainment."
Select "Sling TV" and then purchase the gift card.
The virtual card goes to your PayPal email address.
Head to Sling TV, scroll to the bottom, and click "Redeem Gift Card."
Follow the instructions for signing up for an account and redeeming your gift card.
To get The Masked Singer on FOX, you need to sign up for the Sling Blue package.
Navigate to The Masked Singer and enjoy!
Why You Need a VPN to Watch The Masked Singer Season 2
A robust VPN ensures you can enjoy every aha moment on The Masked Singer, whether you stream on Sling TV or Hulu.
Both sites track your world location and geoblock its content if you're outside the US (even if you're traveling and have a US-based subscription).
A VPN gets past these barriers with a technique known as geo-spoofing. When you use a US server on your VPN, the streaming channel thinks you're in the US. The restriction lifts, and you gain access to all the content on Hulu and Sling TV.
The other barrier you can encounter is that both sites update their VPN detection technology regularly. If, for example, Hulu detects you're using a VPN, it blocks you from viewing. However, the best VPNs stay ahead of detection by updating all servers and adding more servers constantly.
That's Not All a VPN Can Do
It's hard to get away from all the content that Sling TV and Hulu provide. Still, a stellar VPN provides you with a wealth of streaming channels around the world due to its large amount of global servers.
That said, a VPN is so much more than just your streaming savior.
The problem with being online is that it opens you up to cyber sneaks like hackers, third-party trackers, ad invasions, and even government intrusion. Premium VPNs keep you safe from these would-be attackers by hiding all your precious data behind its leading cybersecurity features.
Military-grade encryption and preventative features like an automatic kill switch keep you safe while streaming or even making a purchase on Amazon.
3 Best VPNs for Watching The Masked Singer Season 2
Now that you know how to stream the second season of The Masked Singer, let's look at our 3 top VPNs for unlocking entertainment while keeping cyber thieves locked out.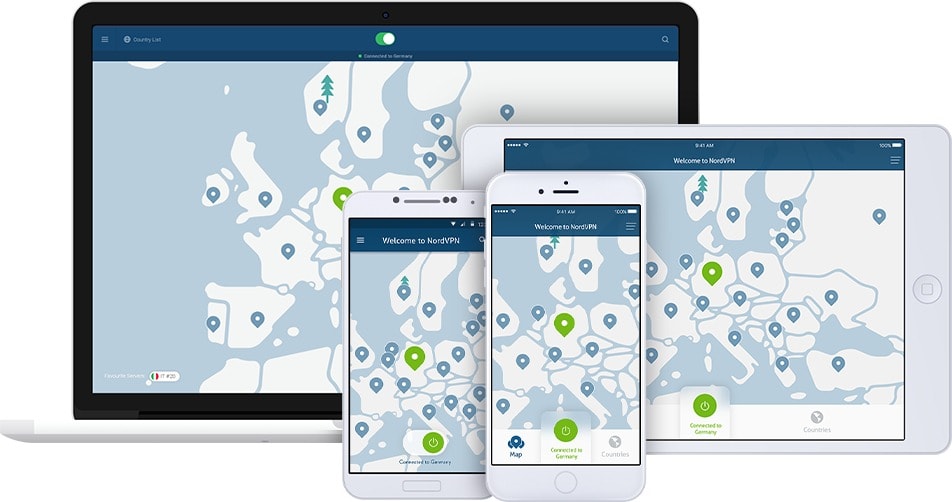 A massive global network and 1,800+ US servers are several reasons we have NordVPN as the top contender for your VPN needs.
Super-fast speeds and unlimited bandwidth connect you in a hurry, and you never have to worry a buffering surprise appearance during The Masked Singer.
Whether you want to connect to Sling TV or Hulu, this VPN's SmartPlay option finds you the quickest server for either streaming channel and connects you automatically.
You're safe and anonymous from online attacks while using NordVPN. The CyberSec feature prevents adware and malware from hijacking your streams. Plus, it prevents you from trying to access suspicious websites.
You get even more data protection with high-grade security measures like an automatic kill switch, AES 256-bit encryption, a zero-logs policy, and Onion over VPN.
With one NordVPN account, you get 6 device connections. It's another factor why NordVPN is a winning choice for users.
You can try out NordVPN risk-free with a 30-day money-back guarantee. We even sweeten the deal with a coupon code.
70% Off
Save 70% on your NordVPN plan today!
Money-Back Guarantee: 30 Days
NordVPN can unblock:
Hulu, Sling TV, Netflix, HBO, Showtime, BBC iPlayer, and Amazon Prime Video.
Supports torrenting:
Yes, P2P specialty servers are available.
NordVPN works on these devices:
Windows, macOS, Android, iOS, Android TV, Linux, Chrome, and Firefox. It's also compatible with routers.
Stream The Masked Singer Season 2 With NordVPN!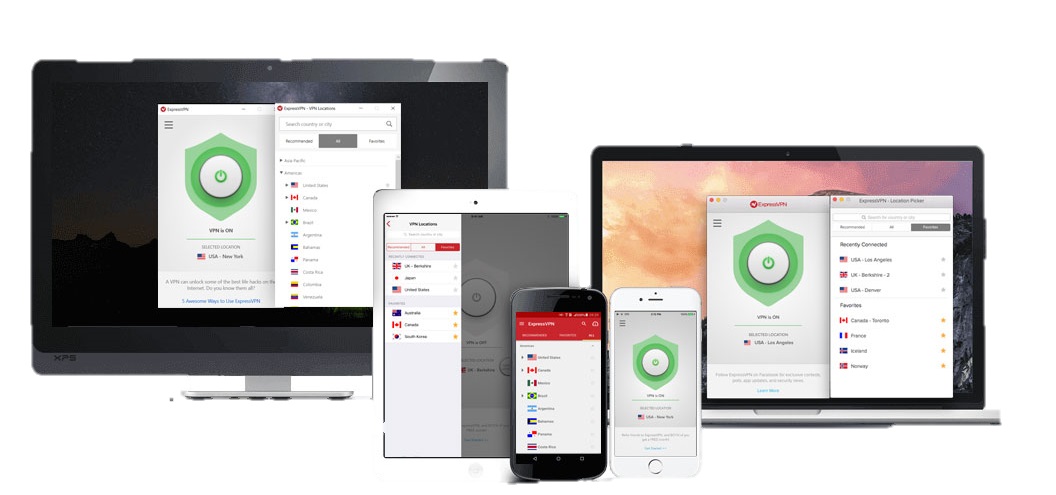 You may have to wait weekly for The Masked Singer, but you never have to wait on ExpressVPN. Its lightning-fast speeds place this VPN at the very top of our speed tests. Lagging, buffering, and the dreaded ISP throttling are non-existent issues with ExpressVPN's unlimited bandwidth.
The choice of more than 25 US server locations gives you the quickest route to bypass geo-restrictions that Hulu or Sling TV put in place.
ExpressVPN is speedy, but does it keep you safe? Absolutely. Its TrustedServer technology is on every one of ExpressVPN's 3,000+ global servers. Its purpose is simple: It wipes out any data you leave behind every time a server reboots.
Online theft is never a consequence of ExpressVPN's cybersecurity. Your online identity remains safe and private with DNS leak protection, split tunneling, military-grade encryption, a no-logs policy, and an automatic kill switch. It's no wonder users love the speed and ironclad security that ExpressVPN offers.
The only downside of ExpressVPN is the higher price tag, but five simultaneous device connections, a 30-day money-back guarantee, and a coupon make it worth giving ExpressVPN a shot.
49% Off
Best speeds on the market at a great discount – save up to 49% with ExpressVPN!
Money-Back Guarantee: 30 Days
ExpressVPN can unblock:
Hulu, Sling TV, Netflix, HBO, Amazon Prime Video, Showtime, DAZN, and BBC iPlayer.
Supports torrenting:
Yes, all servers support P2P activity.
ExpressVPN works on these devices:
Windows, macOS, Android, iOS, Android TV, Linux, Chrome, and Firefox. It also offers an app for use with certain routers.
Stream The Masked Singer Season 2 With ExpressVPN!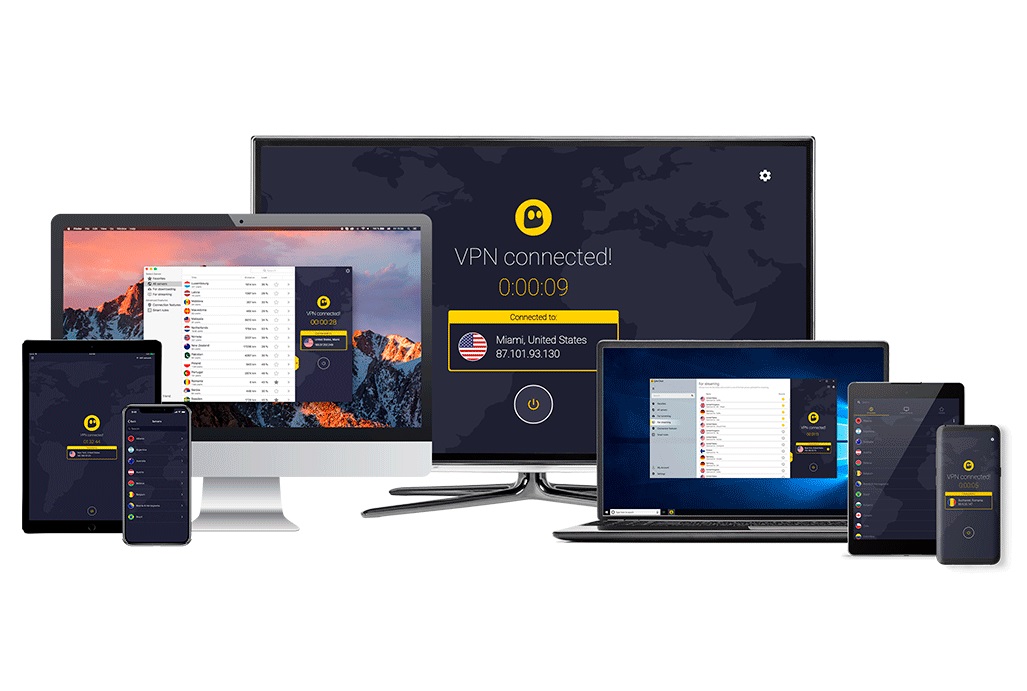 A user-friendly interface and a low subscription cost make CyberGhost a great choice if you're shopping for your first VPN. That's not to say that this VPN is lacking in speed and security. We have it in our top tier for a reason, and users agree.
Its 1,300+ US servers and unlimited bandwidth get you up and streaming The Masked Singer Season 2 in minutes. You don't need a manual setup on CyberGhost to bypass Hulu or Sling TV geo-restrictions. The intuitive Smart Rules window automatically finds you the optimal US server for streaming.
CyberGhost won't disappear on you when it comes to protecting your online data. Internet vandals like hackers and trackers won't be able to bust through CyberGhost's military-grade encryption. Plus, you get added features like a kill switch, adware and malware protection, and a no-logs policy.
You get plenty of time to see if CyberGhost is your VPN soulmate with a 45-day money-back guarantee. We even give you a coupon to save even more.
79% Off
Save 79% on your CyberGhost VPN plan today!
Money-Back Guarantee: 45 Days
CyberGhost can unblock:
Dedicated streaming profile with servers optimized for: Hulu, Sling TV, Netflix, BBC iPlayer, Sky Go, Comedy Central, Eurosport, ESPN, and others.
Supports torrenting:
Yes, the dedicated profile shows countries and the number of users.
CyberGhost works on these devices:
Windows, macOS, Android, iOS, Amazon Fire Stick, Android TV, Linux, and Chrome.
Stream The Masked Singer Season 2 With CyberGhost!
Summary
If you love the unexpected twists of The Masked Singer, you can tune in weekly with a Sling TV or Hulu subscription. But, you need a US-based account and IP address to enjoy either or both of the streaming services. Luckily, a premium VPN bypasses US geo-restrictions, regardless of where you live, travel, or work in the world.
What's more, a VPN keeps you safe anytime you stream or surf the web. Stable cybersecurity features keep your data locked away from online intruders.
If you're looking for the best overall VPN for unlimited bandwidth, a large number of global servers, and premium security, we recommend NordVPN as our number 1 choice.
Further Reading
Do you want to watch more outrageous reality TV shows? We recommend How to Watch RuPaul's Drag Race UK From Anywhere.
If you enjoy your Hulu and Sling TV shows, then you should give BBC iPlayer a try. Read up on the 5 Best BBC iPlayer VPNs to Watch Abroad Online.