How to Watch The Masked Singer Season 3 Online!
Updated on 30th January 2020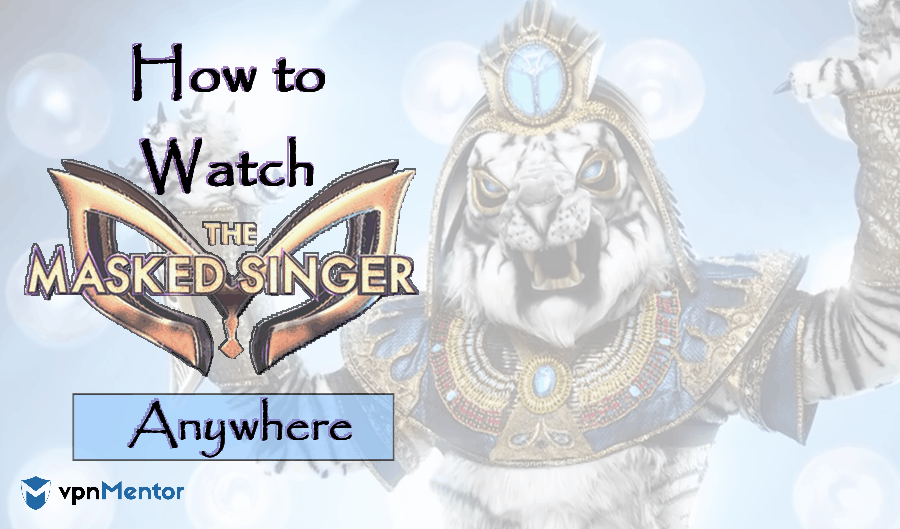 You want to join in the guessing game and find out which celebrities are hiding under the masks. But there's a barrier in the way because you can't tune in to watch The Masked Singer Season 3 on Fox unless you're in the US, even if you're subscribed to Hulu or Sling TV.
Why? Good question. Both sites use geolocation technology to find exactly where you are. If that's outside of the US, geoblocks get in the way.
A problem shared is a problem halved? It's better than that. I have your solution.
With a VPN, you can hide your real location and connect to a server in the US. This means you can unblock geo-restrictions on Hulu and Sling TV and watch every episode of The Masked Singer season 3. Oh, and that's anywhere in the world!
If you want to jump right in my top choice is NordVPN. It's a powerful VPN that flies past geoblocks with ease for a hassle-free streaming experience. It's easy to use, too.
But since you're here, why not see which other two VPNs I recommend? Keep reading to find out.
Quick Guide – How to Watch The Masked Singer Season 3 on Hulu or Sling TV
Choose a VPN – I suggest NordVPN because it's fast, easy to use, and highly secure.
Download and install your VPN software.

Connect to a server in the US.

Head over to Sling TV or Hulu, sign up/log in.

If you don't have an account for Sling TV or Hulu, you can purchase gift cards from MyGiftCardSupply to sign up. You can't use your usual credit card unless it's US-registered.

Once you've created your account, log in, find The Masked Singer, and press play!
Start Streaming The Masked Singer Now!
Why You Need a VPN to Watch The Masked Singer Season 3
The celebrity singers in their wacky costumes will always remain a mystery unless you're inside the US. That's because sites like Sling TV and Hulu track your location and use geoblocks to lockdown their content to American viewers only.
Any time you try to access these streaming platforms from outside the US, you'll be lucky to even get on the site, never mind trying to press play. And if you do, those lovely geoblocks will cause an error message on your screen.
With a VPN, you can easily bypass these geo-restrictions. A VPN connects your device to a server in the US, masks your real location, and gives you a US IP address. And if you're wondering what that is, your IP address is what reveals your location.
So, once Hulu or Sling TV see you have a US IP address, they think you're watching from there, rather than somewhere else in the world. Just like the singers, you can fool your favorite streaming platform into thinking you're somebody (or somewhere) else.
3 Best VPNs for Watching The Masked Singer Season 3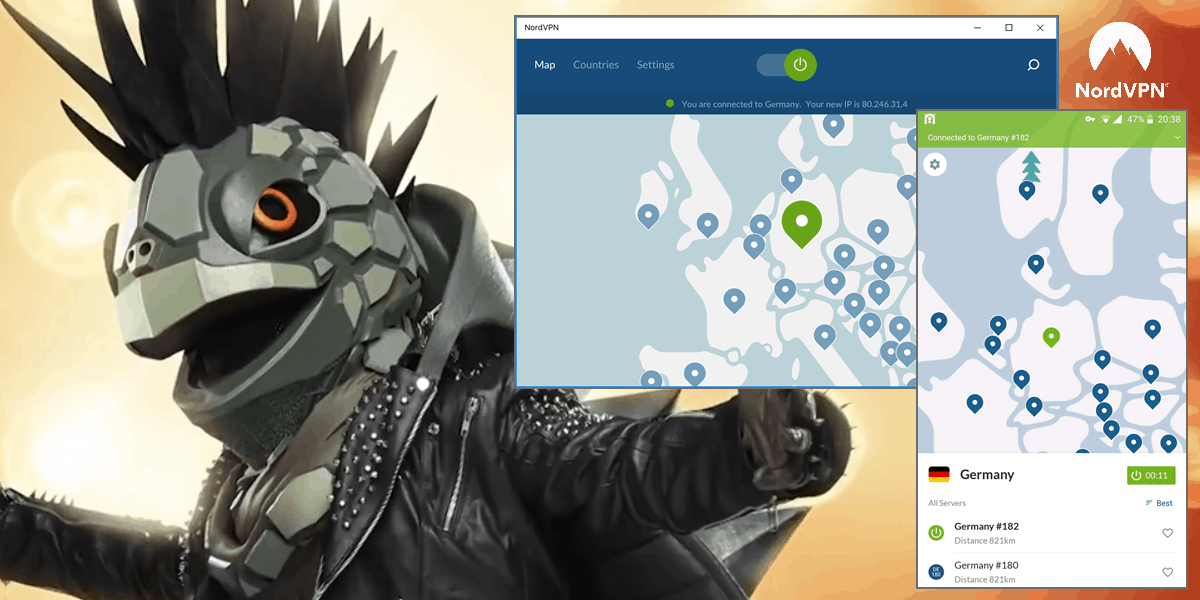 NordVPN Key Features
5,300+ servers worldwide and 1,600+ in the US

Blazing speeds

Unlimited data

Servers optimized for streaming

30-day money-back guarantee

Works with: Hulu, Sling TV, Netflix, BBC iPlayer, NBC, Hotstar, Amazon Prime Video

Compatible with: macOS, iOS, Android, Windows, Apple TV, Amazon Fire TV, Linux
US server coverage is an area NordVPN excels in, with 1,600+ servers across 20 US locations. That means you have plenty of servers to choose from, so you can find the one closest to you for the best speeds.
Every server has unlimited data, and it truly is unlimited. You can watch The Masked Singer Season 3 without worrying about a data allowance cutting it short.
NordVPN even has a SmartPlay feature which means every server is optimized for streaming. It finds you the best server for either Hulu or Sling TV and connects you automatically.
Its speeds are lightning-fast, which guarantees speedy, high-quality streaming from start to finish. You can appreciate every costume in ultra-HD.
Trying to stream from a heavily restricted location? NordVPN uses obfuscated servers, which makes watching The Masked Singer easy in countries with intense geoblocks. These servers hide the fact you're using a VPN, so your Internet Service Provider (ISP) can't see you to block your traffic.
You have six simultaneous connections with one subscription, so you can watch the singers' reveal across all of your devices. Or, let your family tune in too, if you're feeling generous.
You also have access to a 24/7 live chat for any support queries, whether you want to know more about server locations or you're interested in learning about the kill switch feature.
Try it out risk-free with a 30-day money-back guarantee. Yes, that means you get all of your money back if you're not satisfied. And, make sure you use our coupon for a huge discount.
Want to know more? Explore our NordVPN review to see the full results of our research and testing.
Stream The Masked Singer Season 3 With NordVPN!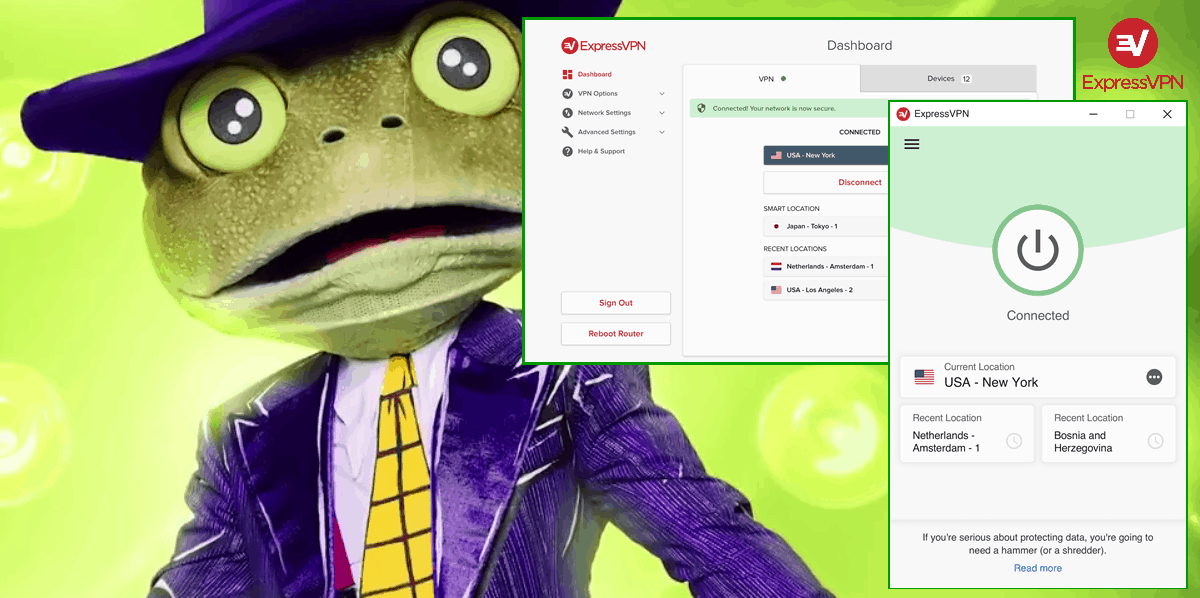 ExpressVPN Key Features
26 servers in 15 US locations

Unlimited data

Lighting-fast speeds and built-in speed test

30-day money-back guarantee

Works with: Hulu, Sling TV, Disney+, BBC iPlayer, ESPN, Netflix, HBO GO

Compatible with: Chrome, Firefox, Windows, Android, iOS, macOS, Linux
ExpressVPN has over 3,000+ servers all over the globe, and in the US there's over 20 in 15 locations, so you can stream from New York, Washington, or even Dallas if you like.
Every server is reliable for unblocking Hulu and Sling TV, which makes accessing the latest season of The Masked Singer a breeze. There's also blazing speeds and unlimited data, removing any restrictions or fuzzy pictures leaving you wondering which costume is which.
If you're a Mac or Windows user, you can try out ExpressVPN's speed test. You can see in real time which servers are performing the best in the US, so you always have the fastest speeds. If you're not sure what the results mean, just access support on the 24/7 live chat.
Like to stream and do online shopping at the same time? Then ExpressVPN is for you. It has a split tunneling feature which allows you to watch geoblocked content, all while browsing locally.
Like the singers themselves, ExpressVPN masks your identity (and location) using military-grade encryption. Your data is secure in the encryption tunnel with a near-unbreakable code.
There's also an automatic kill switch and zero-logging policy, which not only means that no data is held, but that your location stays anonymous if your connection is ever compromised, too.
You can stream across all your devices with five simultaneous connections on offer.
Tech-savvy user? Why not try out ExpressVPN's leak test. This shows you exactly how well your server is working to protect your DNS requests, so that your ISP never sees which sites you're accessing.
If you want to go ahead and sign up, use our coupon when you subscribe. There's a 30-day money-back guarantee if you change your mind.
Want to know more? Explore our ExpressVPN review to see the full results of our research and testing.
Stream The Masked Singer Season 3 With ExpressVPN!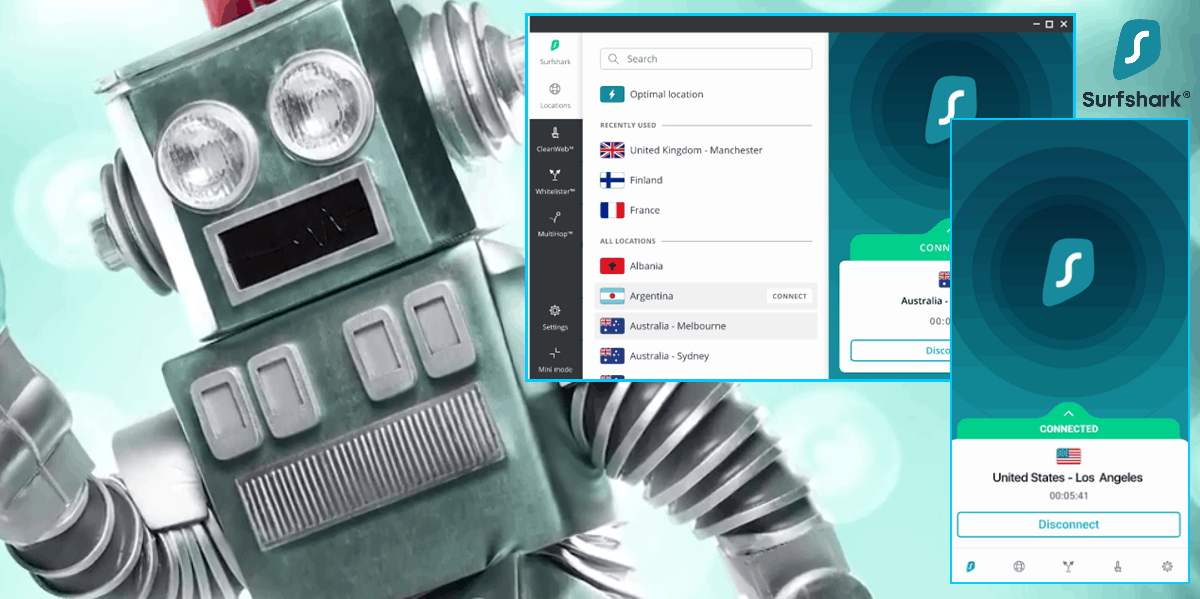 Surfshark Key Features
24 US servers
Unlimited data and bandwidth
Built-in ad and malware blocker
30-day money-back guarantee
Works with: Sling TV, Hulu, Netflix, NBC, Sky TV, ITV Hub, Amazon Prime Video
Compatible with: Linux, Android, Windows, routers, macOS, iOS, Smart TV
Surfshark is a powerful VPN full of unique features that make streaming hassle-free.
It has 24 US servers available, and each one has unlimited data and bandwidth. That means you can watch The Masked Singer from start to finish with super-fast speeds and HD quality.
You can also use Surfshark's 1,040+ servers worldwide to access more geo-restricted content with unlimited server switches to move around the globe as you please.
And that's not even the best bit. Surfshark allows unlimited simultaneous connections, so you and your whole family can watch across all your devices. But, you only need to purchase one subscription.
As for security, you are completely anonymous and secure with Surfshark's AES 256-bit encryption, automatic kill switch, and built-in ad and malware blocker.
For even more privacy, there's a MultiHop feature, which you can use to connect via two servers. This makes it basically impossible to trace your single line of traffic online.
There are also multiple security protocols to choose from, including OpenVPN and IKEv2/IPsec. The latter is the default option on Surfshark's apps, but you can easily change it. Not sure which one to use? Ask an advisor on the live chat – it's available around the clock.
Alongside high-end security, there's a strict no-logs policy so you don't need to worry about leaving a data trail anywhere.
It even runs its own DNS on every server, so it handles all your DNS requests itself. This means you're less vulnerable to leaks, which might reveal your online traffic, because there's no one else in the middle. Just you and your VPN!
If you feel like starting a subscription, you can use our exclusive discount to save money. And, there's a 30-day money-back guarantee to make sure your money is protected.
Want to know more? Explore our Surfshark review to see the full results of our research and testing.
Stream The Masked Singer Season 3 with Surfshark!
FAQs
What else can a VPN do?
When you use a VPN, all your data and traffic is routed through a separate tunnel which is highly encrypted and invisible from any outsiders. This means it can't be intercepted and anyone looking to watch you, like ISPs, government surveillance, or even data thieves, don't get access.
If you're in a heavily restricted region, a VPN is also great for bypassing digital censorship. Many VPNs offer obfuscated servers which combine powerful VPN technology with complete invisibility, so no one even knows you're using a VPN, or what you're looking at.
A VPN keeps you secure on public WiFi with military-grade encryption, stops you being tracked online, and also blocks cookies. This means no sites can build your digital personal profile, stopping targeted ads, or annoying marketing emails.
How does a VPN access unblocked content?
A VPN gives you a temporary IP address in your target country, which makes the streaming platform think you're streaming from there. But VPNs also need to update their IP addresses regularly so they don't become detected and blocked by streaming platforms.
Sites like Netflix and BBC iPlayer have intense geoblocks, making them even harder to get around. And most sites have cracked down heavily on VPNs, so changing IP addresses often means sites don't have enough time to detect, check, and block the IP address before it's switched to another one.
Will a VPN slow down my speed?
You might think a VPN would slow down your speed, since your traffic is being routed to the other side of the world. Most of the time, you'll always get a better connection if you connect to a server close to you, since there's less distance to travel.
But, a VPN can improve your speed, too. Your ISP can't see you so it can't throttle your connection, which means a VPN ensures you have consistently fast speeds for your entire session.
What if Hulu or SlingTV is still blocked?
Streaming services actively look for VPN IP addresses and block any they find. Fortunately, premium VPNs are continually adding new servers, so if you find you're still blocked even with your VPN, switch servers and try again.
If you still have problems, check out our guide on how to make a VPN undetectable and bypass VPN blocks.
The Bottom Line
The Masked Singer Season 3 promises a banana, a fuzzy pink monster, and a llama, and you don't want to miss it just because you're outside the US.
A VPN is your solution to streaming wherever you are in the world. Hop on to a US server and you have a US IP address to stream season 3 on either Hulu or Sling TV.
My #1 recommendation is NordVPN, thanks to its ease of use, speed, and impressive US server coverage.
What other geoblocks do you want to knock down? See our top picks for accessing Netflix libraries around the world.
If you're after maximum security while you're online, check out our recommendations of the most secure VPNs.