How to Watch Reprisal Season 1 Anywhere Online!
Updated on 22nd March 2020
Season 1 of Reprisal is streaming on Hulu. However, unless you're in the US, you won't be able to stream the show and all the bloody vengeance. With a premium VPN, like NordVPN, you can bypass Hulu's geoblocks and catch every episode of Reprisal, plus other blocked content. Share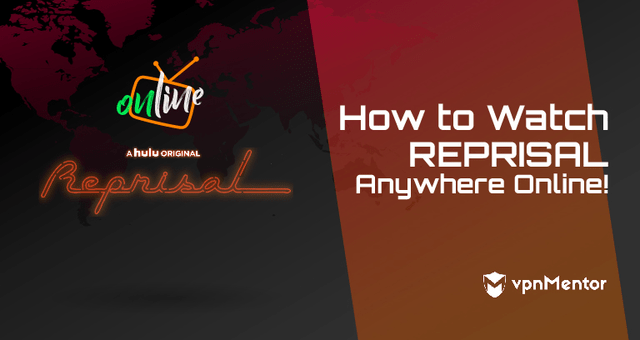 Promising bloody revenge from a relentless femme fatale, played by Abigail Spencer, season 1 of Reprisal will be amazing.
But if you're not in the US you won't be able to access Hulu, where the dark thriller series is streaming, as Hulu places geoblocks on its content. Don't worry, with a VPN you'll never miss a moment of Doris Dearie's vengeance.
A top quality VPN can overcome the geographical restrictions of Hulu, by giving you a US IP address, so you can watch season 1 of Reprisal from anywhere.
Continue reading to find out how to use a VPN to watch Reprisal on Hulu and my recommendation of the best premium services for the job.
Quick Guide – How to Watch Reprisal on Hulu
Choose a solid VPN. My top recommendation is NordVPN for its super-fast speeds, robust security, and large network of US servers.
Download and install your VPN software on your devices.
Use your VPN to connect to a server in the US.
Sign up or log in to Hulu and start streaming season 1 of Reprisal.
Quick Guide – How to Sign Up for Hulu
Hulu requires a US credit card, but there's a simple hack that works around this restriction.
Visit MyGiftCardSupply.com
Purchase a prepaid Hulu gift card for your chosen subscription duration.
Apply the balance of your gift card to your Hulu account.
Enjoy all the great content Hulu has to offer.
Why You Need a VPN to Watch Reprisal
Hulu geoblocks its content so only viewers in the US can access it. Without a US IP address, you'll be blocked from streaming any of Hulu's content, including Reprisal.
With a premium VPN, you can overcome these geographical restrictions. A VPN masks your IP address concealing your actual location, encrypts your data, and channels it through a server in a country of your choice.
Use your VPN to connect to a server in the US and you'll have the US IP address you need to access Hulu and watch Reprisal from wherever you are.
The best VPNs have huge networks of high-speed servers spread across the globe. This gives you access to thousands of regularly updated IP addresses. The more IP addresses a VPN has the more likely it will be able to bypass geoblocks and anti-VPN technology.
That's Not All a VPN Can Do
A major strength of a premium VPN is its ability to unblock global content from your favorite streaming services, including Season 1 of Reprisal via Hulu. But a VPN can do much more.
With hackers becoming ever more sophisticated and your Internet Service Provider (ISP) likely tracking your online activity, protecting your privacy online has never been more important.
Premium VPNs protect your sensitive data and secure your online anonymity by encrypting your data and masking your actual IP address. This stops hackers from intercepting your data or your ISP, advertisers, and other third parties from tracking or logging your online activity.
This means every time you go online – whether it's to stream, torrent, browse, or game – you're protected by your VPN, even when connected to public wi-fi networks, which are usually unsecured.
3 Best VPNs for Watching Reprisal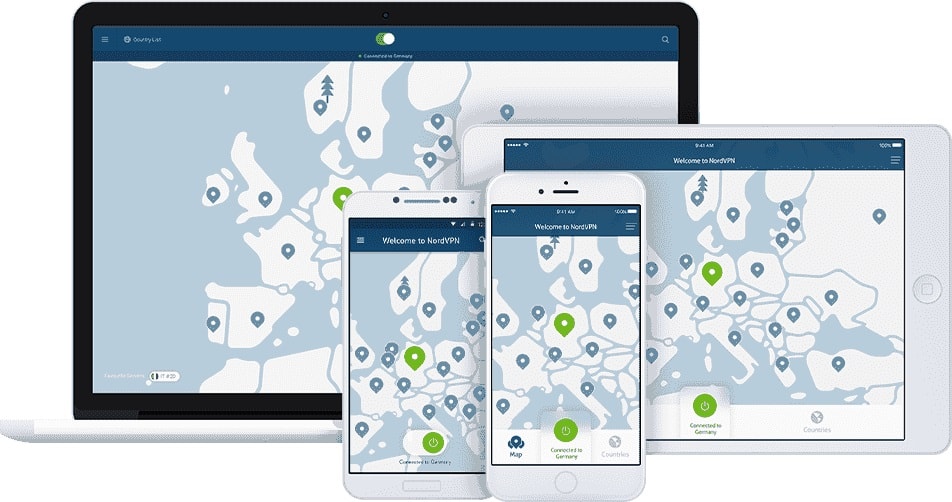 With over 1,500 high-speed servers in the US alone, gaining access to Hulu is just a few clicks away. All NordVPN apps include its unique SmartPlay technology to provide the fastest, smoothest streaming possible, while also making it easy to switch between streaming platforms.
NordVPN is one of the best VPNs around when it comes to security. Not only does it offer military-grade encryption, but it also encrypts it twice with the DoubleVPN feature.
It also protects your data from hackers and other third parties by leak-protection, a zero logs policy, and an automatic kill switch. Plus, NordVPN offers support for the industry-standard protocol OpenVPN is available across all platforms.
NordVPN offers a 30-day risk-free money-back guarantee, which gives you plenty of time to see if it's a VPN that works for you. If NordVPN is a good fit for you make sure you get the best deal on a plan with our coupon page.
Check out our in-depth review of NordVPN to learn more about the features of the premium VPN.
NordVPN's Key Features
5,200 + servers in 59 countries
SmartPlay technology for streaming
No limits on speed or bandwidth
Military-grade encryption
30-day risk-free money-back guarantee on six simultaneous devices
Works with: Hulu, Netflix, Amazon Prime, BBC iPlayer, SlingTV, HBO
Compatible with: Windows, macOS, iOS, Linux, Chrome, Firefox, routers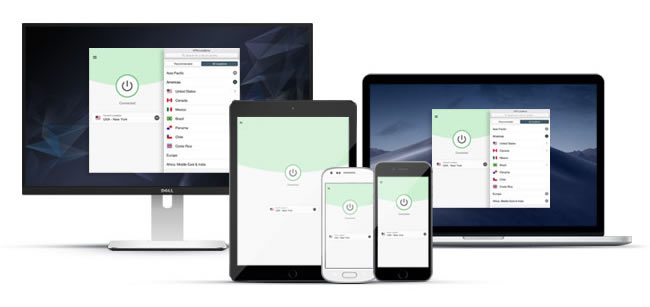 With ExpressVPN you can stream all the content you want, thanks to unlimited bandwidth and no throttling. A wide global network of servers – including locations in the US – provide blistering speeds for streaming Reprisal and other Hulu content.
Streaming on any device is simple with ExpressVPN thanks to the unique MediaStreamer feature. It lets you stream on devices that don't support VPNs, such as some Smart TVs and games consoles.
Your streaming and other online activity is safe from prying eyes thanks to 256-bit encryption. Other security features include support for OpenVPN, no-logging, DNS leak protection, and an automatic kill switch that stops your data from being exposed to prying eyes if you suddenly lose your VPN connection.
Learn more about the security features of ExpressVPN with our expert review. You can play around with all the great features of ExpressVPN with a 30-day money-back guarantee. Don't forget to check out the latest ExpressVPN deals before signing up for an account.
ExpressVPN's Key Features
3,000+ servers in over 90 countries
MediaStreamer feature
Unlimited bandwidth and lightning speeds
256-bit encryption
30-day money-back guarantee on five devices
Works with: Hulu, Netflix, BBC iPlayer, ITV Player, HBO, Amazon Prime, NBC
Compatible with: Routers, Windows, iOS, macOS, Kindle Fire, Android, Apple TV
Stream Reprisal with ExpressVPN!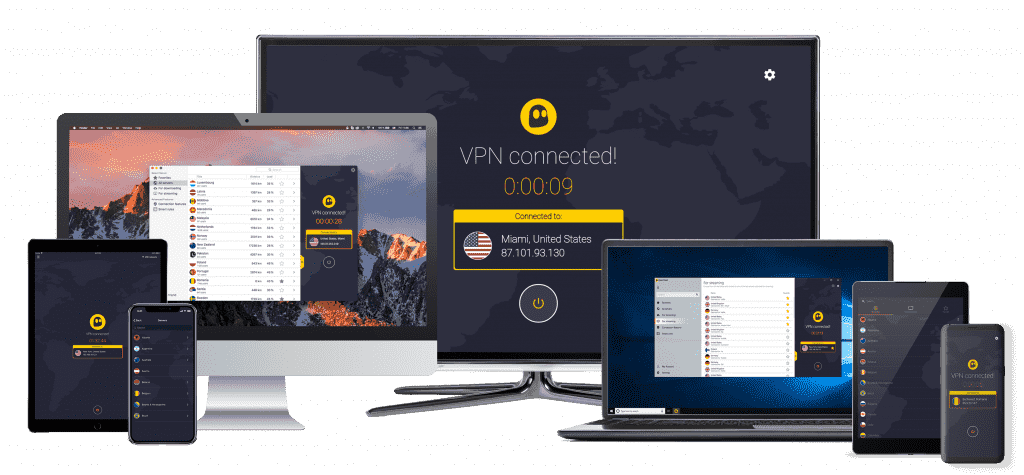 CyberGhost has over 1,100 servers in the US alone to help you bypass the geographical restrictions of Hulu. Plus high speeds, unlimited bandwidth, and dedicated streaming servers allow you to watch season 1 of Reprisal with no buffering or lag.
You can stream safely knowing you're protected as CyberGhost's robust encryption hides all your sensitive information, online activity, and internet traffic. A strict no-logs policy, leak-proof apps, and an automatic kill switch stops your data from falling into the wrong hands.
If you have any issues with the service, there's always help on hand with 24/7 live chat. Try the user-friendly VPN for yourself with a 45-day money-back guarantee.
Find out more about the Romanian-based provider with our comprehensive CyberGhost review. Like what you see? Take a look at the latest CyberGhost discounts.
CyberGhost's Key Features
5,700+ servers in 90 countries
Specialized servers for streaming
Fast speeds and unlimited bandwidth
Solid encryption
45-day money-back guarantee on seven devices
Works with: Hulu, BBC iPlayer, CBS, Netflix, Amazon Prime, Disney+, Comedy Central
Compatible with: Windows, Amazon Fire TV, Linus, iOS, macOS, Chrome, Android
Stream Reprisal with CyberGhost!
FAQs
Is using a VPN to access Hulu legal?
As long as you have a paid Hulu subscription, using a VPN to access the service is perfectly legal. There are some countries that restrict or ban the use of VPNs, including Iraq, Russia, and China. If you're overseas vacationing, you don't worry about getting in trouble. No tourist has ever been detained for using one in any of these areas.
What features should I look for in a VPN for Hulu?
Server availability, speed, and the ability to bypass strong geoblocking techniques are just some of the most important features to look for. Our article How to Unblock Hulu from Anywhere in 2020 gives you in-depth information on what features are best for streaming Hulu. You'll also find information on other premium VPN providers that offer the features you need to stream all of Hulu's content, from anywhere in the world.
Why should I use a VPN even if I'm not connecting to a streaming service?
Using a VPN allows you to torrent, surf the internet, and access accounts in total anonymity. When you're connected to a VPN, private data like your usernames and passwords, true location, and browsing history are protected.
How? Premium services like NordVPN provide you military-grade encryption to protect your data as it travels over the internet. It also offers DNS leak protection, to keep your internet activity and location hidden from hackers, government agencies, and even ISPs.
In Conclusion
Stream season 1 of Reprisal with Hulu from anywhere in the world using a premium VPN. Look at our expert suggestions on the best VPNs for Hulu.
I recommend NordVPN for watching Reprisal as is offers safe, smooth streaming thanks to a large US network of high-speed servers and top quality security features.
If you use a VPN every time you go online, not just when streaming, your sensitive data and internet traffic will be private and untraceable.