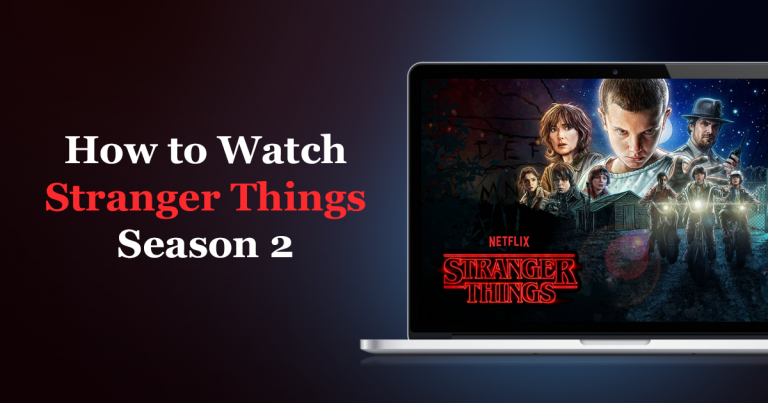 How to Watch Season 1, 2 & 3 of Stranger Things Anywhere
Updated on 7th July 2022
If there is one thing that isn't strange about Stranger Things, it's the reasons for its ever-increasing popularity. And if you're looking for a way to catch up on all 3 seasons before the 4th season drops, here's how.
With a mix of telekinesis, government-run labs, and experiments on human subjects, Stranger Things holds up to its title. Season 3 of the fan-favorite show is just as breathtaking as the other two seasons, but – depending on your location, you may not be able to access it.
The Catch
Here is the issue some people experience with Stranger Things – it is a Netflix Original series. There's nothing wrong with Netflix (as it so happens to be one of the best streaming websites out there), but its reach isn't fully global as of yet.
If you happen to reside in a country where Netflix isn't available, you may be out of luck.
Luckily, you can stream Stranger Things in most countries where Netflix is available, but if you live in Greece, Turkey, Jamaica, Chile, or Venezuela (and a few others), you won't be able to access it. That's where a VPN comes in handy.
Watch Stranger Things with a VPN
A VPN is your trusty sidekick if you want to access shows and movies that are geoblocked (and we have an easy-to-understand beginner's guide about how VPNs work here).
In simple terms, it encrypts your data and masks your IP address so you appear as if you were located in America, or wherever you please, provided there are available locations.
When it comes to Netflix workarounds, however, it's not as simple as getting a VPN and forgetting about everything. Unfortunately, the famous streaming service keeps tabs on proxies and especially VPNs: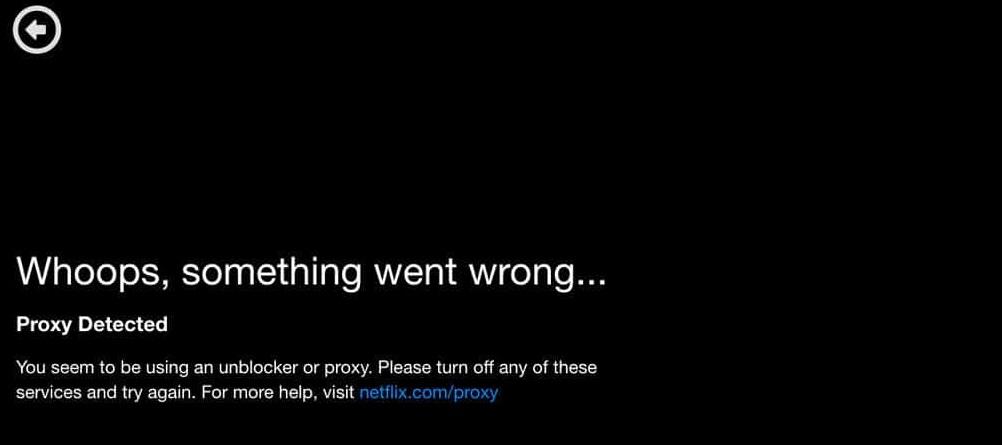 VPN addresses often get blacklisted in waves. Chances are, even if you are subscribed to a well-known VPN, you will run into the infamous proxy error at least once. How, then, do you ensure you can connect to Netflix all the time?
Choose a VPN service that is known to have passed the Netflix test many times over. You need a VPN that includes high bandwidth, a variety of servers, and outstanding customer support (just in case you do hit a snag).
We have compiled a list of the best VPNs for Netflix below — check it out!
Once you've chosen your VPN, launch the app and change your location to appear as if you were in the States. Then, go to the Netflix USA webpage. You will be prompted to enter your details and access your account and, voila, you are all set.
No need for further workarounds. You are now ready to enjoy not only Stranger Things, but every other show that you might fancy while waiting for season 4. Most importantly, you will have that opportunity regardless of your current location!
Any Alternatives?
Of course, you could easily find yourself a "free" VPN service, however, a great deal of those won't help with bypassing simple geoblocks, let alone something as advanced as Netflix.
Choosing a free VPN will compromise your quality, stream uptime and reliability, and don't even get me started on the poor accessibility. You might also have to switch providers every other day – often giving them your private details in the process. Not to mention the legality of some of these free services, which could be described as shaky at best.
No point in taking a risk. Instead, we would advise going for a trusted, simple method:
Select a reliable VPN with a solid Netflix track record.
Launch it and set your location to somewhere in the United States.
Open Netflix and access your account.
Enjoy  Stranger Things and countless hours of all other series available.
Not every VPN can access Netflix USA without hiccups all the time, but if you make an informed choice, the odds will be in your favor. The only thing left to do is enjoy this masterpiece of a TV series.
Privacy Alert!
Your data is exposed to the websites you visit!
The information above can be used to track you, target you for ads, and monitor what you do online.
VPNs can help you hide this information from websites so that you are protected at all times. We recommend ExpressVPN — the #1 VPN out of over 350 providers we've tested. It has military-grade encryption and privacy features that will ensure your digital security, plus — it's currently offering 49% off.