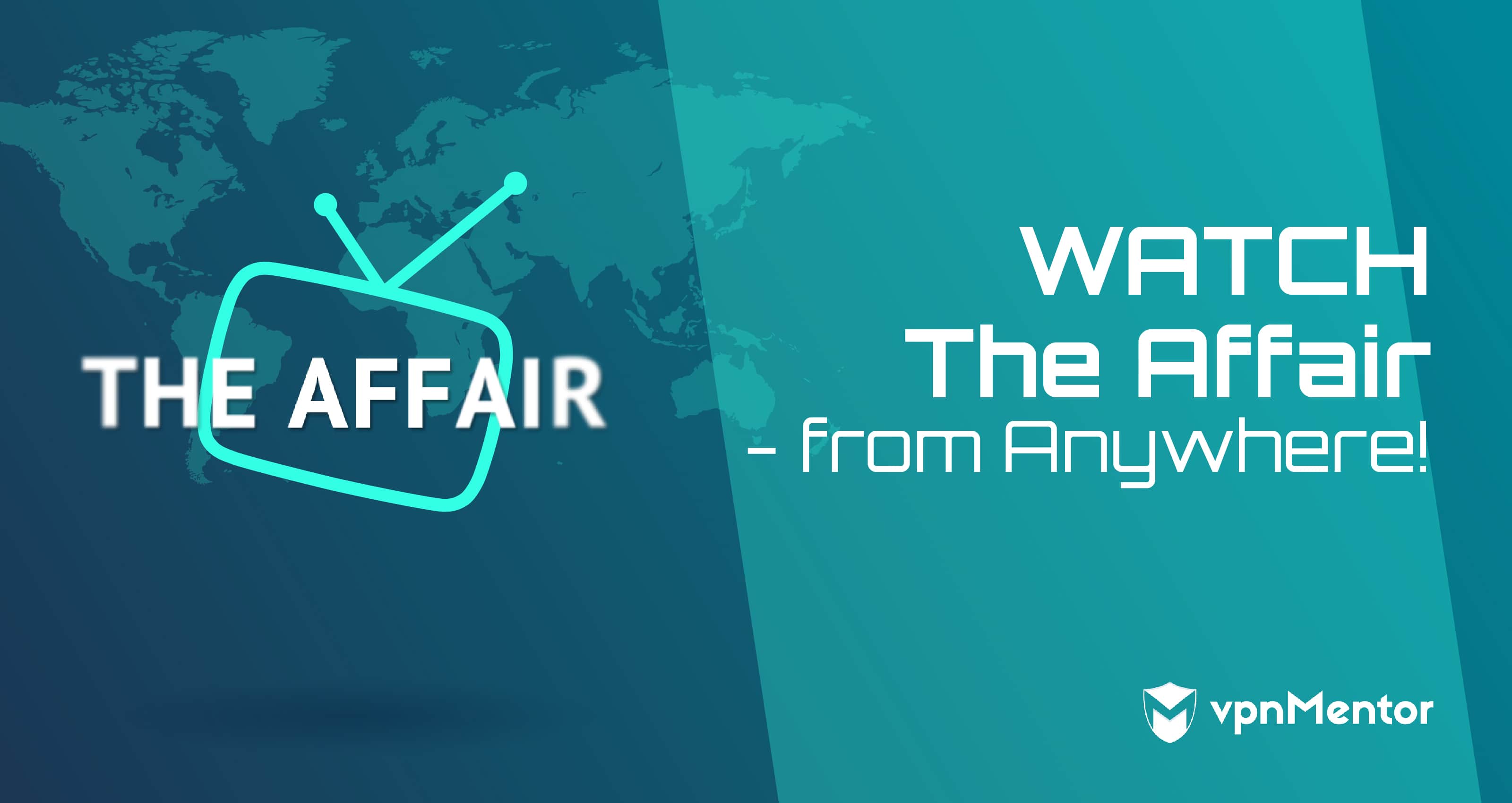 Watch The Affair Season 5 - from Anywhere in 2023!
SHOWTIME is airing its final season of the critically acclaimed and award-winning series, The Affair. Sarah Treem's sensitively crafted drama, starring Dominic West (The Wire, Chicago) and Maura Tierney (ER, The Good Wife, Beautiful Boy) has won the hearts of critics and fans alike. It also boasts some fancy statues (three Golden Globes) and more than a handful of nominations (three Emmy nominations, including a 2016 nod to Tierney for best actress).
There are plenty of ways to stream the show's final season (hint: you will need a current SHOWTIME subscription, more on that later), but as SHOWTIME tracks and blocks users by location, you'll need a VPN if you are outside of the US.
Why? SHOWTIME geoblocks every non-US IP address. While it's inconvenient, it's not the network's fault. All platforms, whether it's SHOWTIME or Netflix, are subject to complex licensing agreements with content creators like the major movie studios. Yes, those agreements impact the channel's original TV shows.
Fans of The Affair have plenty of ways to watch the content online with a VPN.
You can stream SHOWTIME's exclusive content in one of three ways:
SHOWTIME's Streaming App
Hulu
Amazon Prime
SHOWTIME is available as an add on through Hulu and Prime in the US. Even if you subscribe to those services already, this premium channel requires an additional subscription.
When you find yourself outside the country, you'll either have to avoid spoilers. Seriously, who wants to do that? And is it even possible today? Or sign up for a VPN that allows you to stay up to date. After all, this is the final season of a show that helped the US cable channel compete with HBO and Netflix in the era of peak TV.
Remember, geo-restrictions will simply not allow you to watch The Affair outside of the US unless you sign up for a VPN.
Quick Guide - How to Watch The Affair on the SHOWTIME App
Choose a VPN; we recommend ExpressVPN for easy signup, excellent and responsive customer support, and fast streaming
Download and install your VPN software
Connect to a server inside the US
Head over to Showtime, Hulu, or Prime, log in/sign up, enjoy!
Watch The Affair with ExpressVPN Now!
How to Sign up for SHOWTIME Through a Hulu Account
Hulu is also geo-restricted due to the equally strict licensing standards imposed on the service. It only accepts US payment types, like a US credit card or PayPal (with a US bank).
But we've got a little trick for you...
For fans outside the US without access to such a form of payment, you have to pay with a gift card.
Buy a Hulu gift card (we recommend MyGiftCardSupply)
Log into your VPN
Follow the instructions from MyGiftCardSupply to apply the gift card balance to your Hulu account
Add the SHOWTIME premium channel
Stream and enjoy The Affair
How to Sign up for and Watch SHOWTIME Through Amazon Prime
There's plenty of great original content you can currently stream on Amazon Prime, including past seasons of many popular SHOWTIME shows. However, that does not include current seasons of any of their content.
As with Hulu, you'll need to pay an additional monthly subscription fee to stream current episodes of all SHOWTIME content through Prime, as well as being an Amazon Prime subscriber.
Log into your VPN
Go to the Channels category on Prime Video
Add SHOWTIME
Have fun!
Why You Need a VPN to Watch The Affair
We've been throwing around terms like geoblocking and licensing, and if those are new to you, here's a brief explanation.
US content providers are limited in where they can distribute content they license from third parties (namely, but not exclusively: large movie and TV production studios).
Those licensing agreements limit where and how intellectual property (IP) can be shown or streamed. The minute you click on a link to watch a show or a movie, the streaming platform detects your IP address, or the location of your computer (think of it as a mailing address for the internet). If that IP address is outside of the US, the servers instantly block your content.
Logging into a VPN grants you access to servers within the US from anywhere. Reputable VPNs (and most of the VPNs we recommend) have a large number of servers located all over the world.
We've done our homework, and rated VPNs based on upload, download, and ping rates so you can determine which is best for you and your situation.
Bonus: VPNs Protect Your Identity
VPNs do much more than bypass geo blockers. They also shroud your browsing activity from would-be criminals looking to make money from your data. Those free public wi-fi networks in hotels are great, but they are also about as secure as a piece of wet tissue paper.
VPNs have internal firewall security that encrypts everything you type while you're working, surfing the web, gaming, or taking care of personal business. The last thing you need is to find out that some enterprising phisher walked away with your bank details or your credit card number without you knowing about it.
Best VPNs for Watching The Affair
The world of VPNs can feel a bit like the Wild West if you're new to it. You'll need to do some homework first. We saved you some time and did it for you.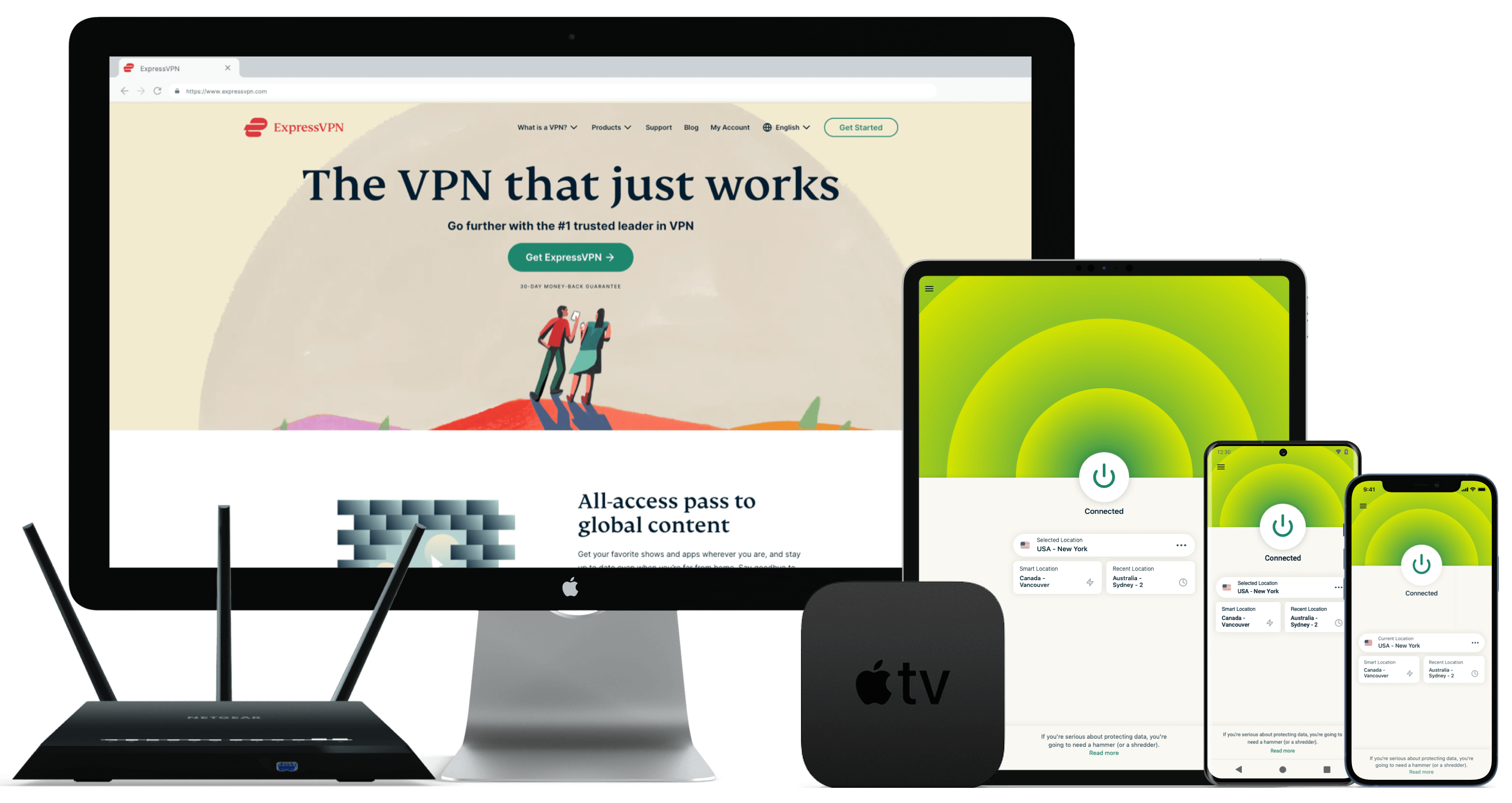 ExpressVPN is aptly named because it is one of the fastest VPNs out there. It's also easily customizable and helps you get around the sniffers for all the major content networks.
ExpressVPN unblocks: Netflix, Hulu, HBO, Amazon Prime Video, Showtime, Sling TV, DAZN, and BBC iPlayer.
ExpressVPN supports P2P activity.
ExpressVPN is supported on certain routers and works on most devices and platforms including: Windows, macOS, Android, iOS, Android TV, Linux, Chrome, and Firefox. It also offers an app for use with certain routers.
Summary
Logging into a VPN has benefits that go beyond unblocking geo-restrictions. It's also the safest way to protect your online privacy from hackers and cybercriminals. A few years ago, using VPNs and determining which one to use could be risky, confusing, and something that only really experiences computer users typically did.
Today, they are increasingly popular, especially in regions where the government censors content.
To get started today: ExpressVPN is user-friendly and remains one of our top VPNs because of its security, responsive customer support, and intuitive setup features.
Further Reading
Curious about which VPNs rate as the fastest? Good, because we tested them.
Check out how to use ExpressVPN with your Netflix account.
Our mission is to be both transparent and fair when it comes to our recommendations, so we ran a side-by-side test between two top VPNs.
Privacy Alert!
Your data is exposed to the websites you visit!
The information above can be used to track you, target you for ads, and monitor what you do online.
VPNs can help you hide this information from websites so that you are protected at all times. We recommend ExpressVPN — the #1 VPN out of over 350 providers we've tested. It has military-grade encryption and privacy features that will ensure your digital security, plus — it's currently offering 49% off.