How to Watch The Owl House in 2020
Updated on 10th March 2020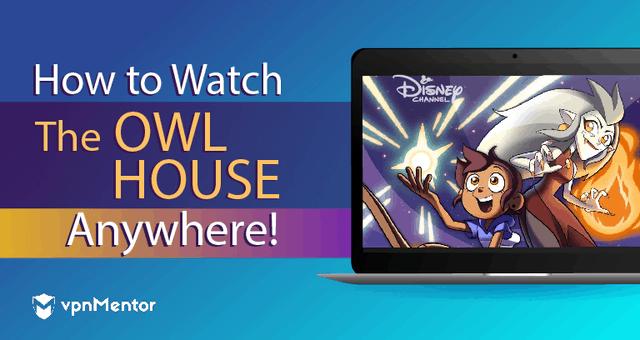 A sassy teen, a pint-sized warrior, and a rebellious witch – The Owl House is going to be amazing! But, fans outside the US can't watch Luz's story unfold. 
The show is available to watch on Sling TV, Hulu, the Disney Channel, and the Disney Now app, all of which are restricted to viewers in the US and require a cable subscription.
How will you visit the Demon Realm if you're outside the US? All you need is the magic of a top-quality VPN. Okay, VPNs aren't technically magical, but the way they can unblock content from around the world is pretty unique.
Disney, Hulu, and Sling TV use geo-restrictions to block viewers outside the US. You can get around this by using a VPN to mask your location, granting you access to streaming services outside your region.
I recommend NordVPN because of its high-speed, streaming-optimized servers and SmartPlay DNS.
You can find out how to use a VPN to unblock The Owl House below, as well as my top suggestions for the best VPNs for streaming.
Quick Guide: How to Watch The Owl House on Hulu
Signing up for Hulu with Live TV allows you to watch shows from the entire Disney Network, including The Owl House.
Select a top-rated VPN. My #1 pick is  NordVPN because of its high-speed US servers that let you stream Hulu in 4K Ultra HD.
Download and install your VPN onto your device or router.
Use your VPN to connect to a US server.
Sign up or log in to Hulu and start streaming The Owl House from anywhere.
Pro Tip: Hulu requires a US credit card.
Don't worry, you can
get around this issue easily with a Hulu gift card.
Purchase one from
MyGiftCardSupply.com
and follow the instructions to apply it to your account.
Why You Need a VPN to Watch The Owl House
A beautiful horror-comedy animation, The Owl House is a TV show that you don't want to miss out on. However, you can only stream it if you're in the US.
Hulu uses geoblocks to prevent users from outside the US accessing its content, including Disney Channel shows like The Owl House.
But you can trick Hulu into believing you are in the US with a top-quality VPN. All you need to do is connect to a US-based server.
After you connect to a server in the US, you'll be assigned a US IP address. This is the key to making it look like you're accessing Hulu from somewhere in the US. Now you can stream The Owl House from anywhere. The VPN will hide your real location. It's safe, it's easy, and it only takes a minute.
Not all VPNs are created equal, though. Hulu uses anti-VPN software to detect and block inferior VPNs. You can avoid detection by choosing a VPN that has a large US server network and regularly recycles its IP addresses.
3 Best VPNs for Watching The Owl House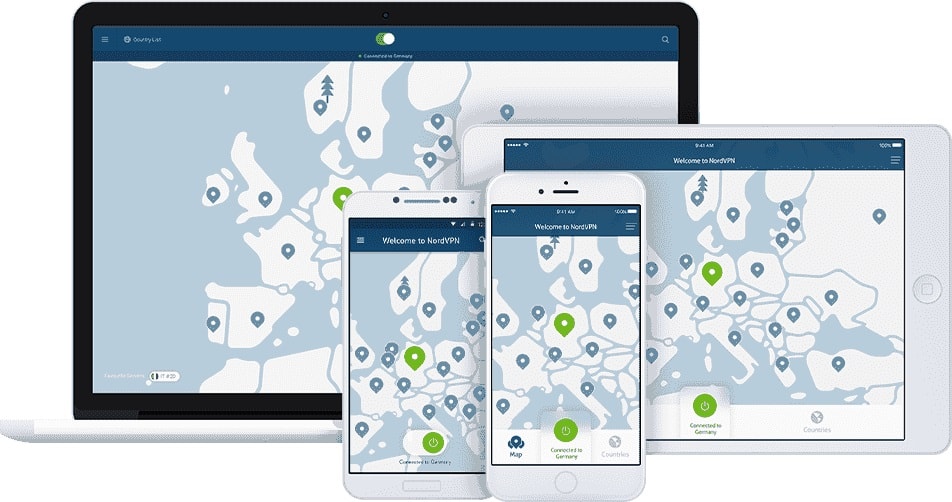 NordVPN's Key Features
5,400+ servers with over 1,600+ in the US
Unique SmartPlay technology for reliable connections
Unlimited bandwidth and blistering speeds
Military-grade 256-bit AES encryption
Zero-logging policy
Risk-free 30-day money-back guarantee
Up to six device connections at once
Expert 24/7 live chat
Works with: Sling TV, Hulu, Shudder, Netflix, CBS All Access, ESPN, Amazon Prime Video, BBC iPlayer, Philo, Disney+
Compatible with: Windows, macOS, iOS, Linux, Firefox, Chrome, Android, and routers
NordVPN is my top pick of VPN for streaming The Owl House from anywhere because it's the fastest service we tested. You can watch every moment of Luz's journey in the Demon Realm in vibrant HD with no lag and no buffering – just beautiful, smooth streaming.
It operates a truly impressive US network of more than 1,600 servers. This gives you access to a vast number of IP addresses and makes it easy to sidestep Hulu's geoblocks. NordVPN can also unblock Netflix, HBO GO, BBC iPlayer, and many other streaming services.
NordVPN's app includes unique SmartPlay technology. When you connect to a streaming service – like Hulu or Sling TV, SmartPlay guarantees a reliable connection by routing your data through a server that will break through geoblocks.
That's not all SmartPlay can do. It also lets you switch easily between your favorite streaming services, with no time consuming manual setups. This is a time-saving feature if you watch content from a variety of streaming sites.
Luz may cross paths with a few bad guys, but you certainly won't when you're under the protection of NordVPN's AES 256-bit encryption. The military-grade encryption prevents any creepy internet spies from intercepting your data or following in your virtual footsteps.
Encrypting your data once provides you an exceptional level of protection, but that's not enough for NordVPN. With the DoubleVPN feature, your data is sent through not one, but two secure servers, encrypting it twice.
Stream with peace of mind knowing that your sensitive data will never be exposed to the unsecured web, thanks to an automatic kill switch. If you suddenly lose your link to NordVPN – even if you don't notice – the virtual switch instantly cuts your connection to the internet until the app reconnects.
The top-shelf security features don't end there. NordVPN is based in Panama, far away from data retention laws. As a result, it can operate a strict no-logs policy. It doesn't collect or store any of your data. This means it has nothing to sell or hand over to the government.
So, that's your online safety covered, but what about your devices? Don't worry, they are protected too, thanks to the CyberSec suite, which blocks malware, annoying popup ads, and any other cyber threats.
If you're looking for a server suggestion or have a question you need to be answered, responsive 24/7 live chat is on hand.
Put NordVPN through its paces on up to six devices at once with the 30-day money-back guarantee. That means you can test out all the features of the premium VPN for the full month.
If NordVPN ticks all the boxes, check out our cracking deals on NordVPN subscriptions.
For more in-depth information on the features of NordVPN, take a look at our expert review.
Watch The Owl House With NordVPN!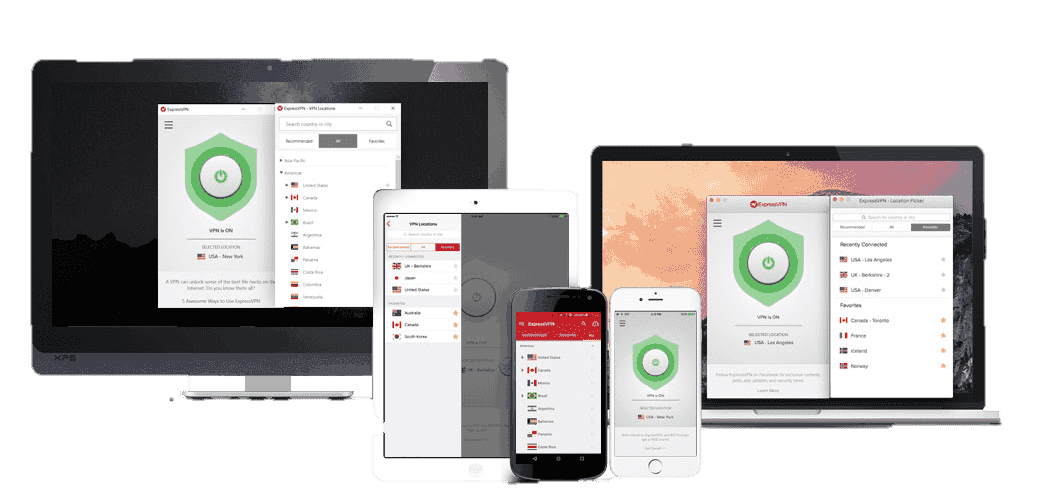 ExpressVPN's Key Features
3,000+ servers in over 90 countries, including the US
MediaStreamer for streaming on all devices
High speeds, unlimited bandwidth, and no throttling
Strong military-grade encryption
Strict zero-logs policy
30-day money-back guarantee
Five simultaneous connections
Works with: Sling TV, Hulu, Crunchyroll, Shudder, Netflix, BBC iPlayer, Amazon Prime Video, SKY GO
Compatible with: Windows, macOS, iOS, Chrome, Linux, Android, games consoles, smart TVs, and routers
ExpressVPN's unlimited bandwidth and super-fast speeds guarantee smooth streaming. Buffering, lag, and long loading times will never ruin your streaming experience again.
With over 20 server locations across the US, Hulu's geoblocks are no match for ExpressVPN. With intuitive, high-performing apps, it's also extremely easy to use. 
Do you want to stream on your Smart TV, but it doesn't support an ExpressVPN app? Not a problem. The MediaStreamer feature allows you to stream The Owl House on devices that don't natively support VPN connections. 
Just as Luz is protected by the warrior King, you are protected by ExpressVPN and its solid security features.
ExpressVPN's leak protection stops any of your DNS requests from being visible outside the secure VPN tunnel.
Extra advanced security features offered by ExpressVPN include an automatic kill switch, a strict zero-logs policy, and support for OpenVPN on all platforms.
If you have any issues, expert live chat support is available 24/7.
With a 30-day money-back guarantee you can test out the performance of ExpressVPN for yourself and so can the family with five simultaneous device connections allowed. Once it gets the thumbs up, don't forget to get the best price on your ExpressVPN subscription.
Need a little more about ExpressVPN? No worries, our in-depth review has plenty more useful information.
Watch The Owl House With ExpressVPN!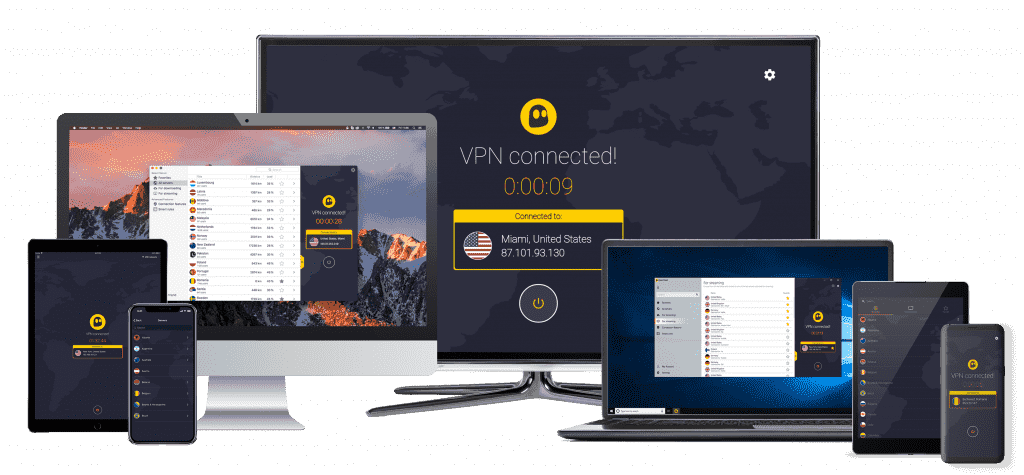 CyberGhost's Key Features
5,900+ servers in over 110 global locations, 1,000+ US locations
Specialized streaming servers
Fast speeds and no data limits
Military-grade encryption and a no-logs policy
45-day money-back guarantee
Works with: Sling TV, Hulu, Netflix, Amazon Prime Video, HBO, CBS All Access, Disney+, BBC iPlayer
Compatible with: routers, games consoles, Windows, Android, iOS, macOS, Linux, Chrome
With CyberGhost's 1,000+ US servers at your disposal, overcoming Hulu's geoblocks is no problem at all.
You'll never miss a moment of the magical adventures of The Owl House thanks to specialized streaming servers, unlimited bandwidth, and fast speeds. If you're a streaming addict like I am, CyberGhost can reliably provide your fix of content.
You can stream and surf worry-free knowing that there is an impenetrable wall of military-grade encryption preventing any prying eyes from stealing your data.
The unbreakable 256-bit encryption keeps everything you do online completely hidden. Your ISP, marketers, and government agencies can't see what you browse, stream, and download.
You're also protected from data leaks by an automatic kill switch and leak-proof apps.
CyberGhost operates a strict no-logs policy, so you know that none of your data is stored on the servers. With CyberGhost you're completely protected against your data ending up in the wrong hands.
If you're a newcomer when it comes to cybersecurity, CyberGhost has great user-friendly apps and simple setup. It is an excellent VPN for beginners, and responsive live chat support is available for some extra guidance.
You have plenty of time to try out the features of CyberGhost with a lengthy 45-day money-back guarantee.
Try out all the premium features of CyberGhost risk-free on up to seven devices at once. If the features impress you, save when you sign up with a great discount on your subscription.
Need a little more information before you commit? Our detailed CyberGhost review has you covered.
Stream The Owl House With CyberGhost!
Before You Choose: What Else Can a VPN Do?
VPNs can help you watch blocked content from anywhere in the world, but that isn't all they do.
They also:
Prevent social media sites, advertisers, your ISP, and criminals from tracking and selling your personal information and activity logs.
Secure your device on public WiFi networks to shield you from hackers and surveillance. 
Block malware and block phishing scams.
Allow you to enjoy streaming services and websites with fewer ads and security risks.
Bypass ISP throttling and network congestion to increase your internet connection speed.
FAQ
Are VPNs Legal?
Yes, VPNs are legal in most countries. Some countries, such as China and Russia, restrict or block the use of VPNs.
If you want to know more about the legality of VPNs in your region, take a look at our article on where VPNs are illegal. And for up-to-date information check out our live updates of online censorship news.
Do I Need a VPN when Travelling?
There are numerous benefits to using a VPN when you're traveling. You can use your VPN to overcome censorship and geoblocks, stay safe on public WiFi networks, and accessing content from your home country while you're away. Check out our detailed article to learn more about why it's important to use a VPN when you're traveling.
Where Can I Find the Best VPN Deals?
Each week, we test the best deals and VPN discounts for all the major providers. So, before you sign up for a VPN, check out our VPN coupon page to make sure you get the best deal.
The Bottom Line
You can unblock Hulu and watch The Owl House from anywhere with a top-rated VPN. 
NordVPN is my top pick for streaming The Owl House. It has a large US server network, top-shelf security features, and high-speed connections that guarantee smooth and safe streaming.
I using a VPN every time you go online, not just when you're streaming. Premium security features, including military-grade encryption, safeguard your sensitive data and privacy at all times.
Are you a big Disney fan? Take a look at this detailed guide to unblock the entire Disney+ library.