How to Watch The New Pope Online From Anywhere in 2020
Updated on 24th September 2020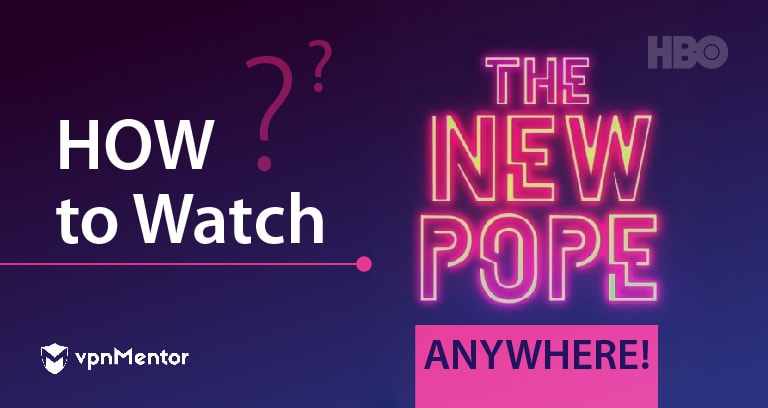 If you couldn't get enough of the 2016 miniseries, The Young Pope, you're in for a treat. You'll finally get answers to the long-awaited questions created from the miniseries cliffhanger. The sequel series, The New Pope, has arrived on HBO, and Jude Law returns with the likes of John Malkovich.
HBO is only available in the US. So what if you're not within US borders? You'll run into geoblocks, because HBO traces IP addresses and restricts viewers from other countries. Don't worry. You're here for a reason and I'm here to help.
If you're outside the US, you can still enjoy The New Pope by using a VPN. How, you ask?
With a VPN, you're able to choose a US server, which tricks HBO's geoblocking technology into believing that's your actual location, and you bypass geo-restricted content like The New Pope easily. A VPN is a simple tool that takes mere minutes to set up.
I've done a ton of research and have come up with the best VPNs for watching The New Pope, and my top choice is NordVPN. It's got everything: speed, a huge US server list, and the ability to break through geoblocked content.
Quick Guide – How to Watch The New Pope on HBO NOW
Choose a VPN with servers in the US. I recommend NordVPN for its ease of use, speed, and security.
Install the VPN and connect to a US server.
Go to HBO NOW and sign up/sign in (You'll need a US payment method or an HBO Now gift card to register), to watch The New Pope!
Start Streaming The New Pope Now!
Why You Need a VPN to Watch The New Pope
I know how frustrating it can be. You've waited over three years to get answers to your questions about The Young Pope, and now that the answers are within reach, you've got geoblocks in your way.
Due to strict licensing arrangements, HBO NOW uses geolocation technology to block users from outside the US. The easiest way to bypass these geo-restrictions is with a VPN.
With a VPN, you have the ability to change your IP address by routing your traffic through a secure server in the country of your choice. This is also known as geo-spoofing.
When you connect to a server in the US, your VPN assigns you a US IP address so you can unblock HBO NOW and stream The New Pope and all the other great shows HBO NOW offers.
3 Best VPNs for Watching The New Pope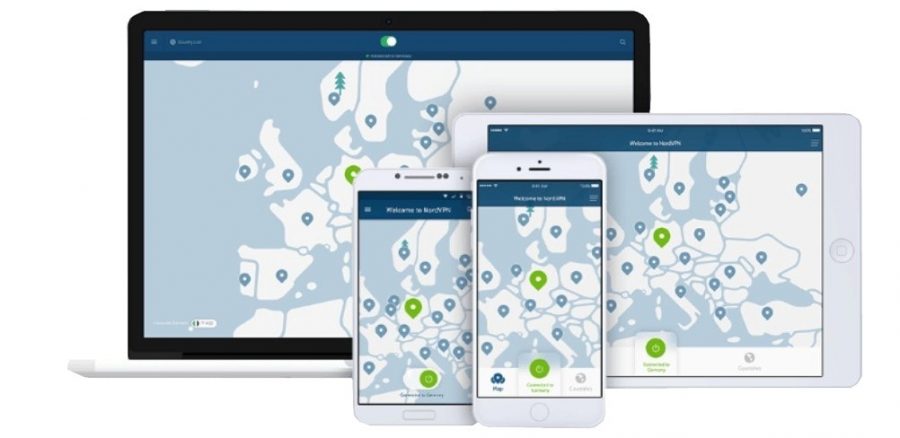 5,500+ servers in 59 countries, 1,600+ in the US
Lightning-fast speeds for streaming
SmartPlay to bypass geoblocked content
CyberSec to block ads, phishing, and malware
30-day money-back guarantee
Work with: HBO NOW, Netflix, YouTube TV, Sling TV, Hulu, BBC iPlayer, Sky TV, Showtime, Amazon Prime Video
Compatible with: Windows, macOS, iOS, Android, Linux, Chrome, Firefox, Android TV, Raspberry PI, routers
NordVPN is my #1 choice for watching The New Pope on HBO NOW for its security, speed, and its large number of servers.
A network of over 5,500 servers in 59 countries and 1,600+ in the US alone ensures you'll have plenty of server choices to watch The New Pope.
NordVPN's SmartPlay technology guarantees you have access to geo-restricted content and won't have any trouble unblocking HBO NOW to get to The New Pope. And it's a simple feature that requires no manual configuration for you.
This premium VPN is the speediest that I've tested and there are no bandwidth limits. When streaming The New Pope, you won't have to deal with the frustration of buffering or miss a second of Malkovich's papal reign as the new pope.
When it comes to security and privacy, NordVPN has you covered. AES 256-bit encryption, which is military-grade protection, keeps your location and activity hidden from prying eyes like cyberthieves, governments, and other third parties.
With NordVPN's unique CyberSec feature, you enjoy further protection, as it blocks your devices from accessing malicious websites and keeps annoying ads at bay from interrupting your binge session of The New Pope.
A strict zero-logs policy ensures your browsing history is private and never accessible to outside parties, and an automatic kill switch logs you off the internet if your VPN connection fails.
With the ability to connect up to six devices at one time, you can stream the newest HBO series wherever and whenever you like and share with others, if you're feeling generous.
If you're not tech-savvy in the least, don't worry, help is always at hand. Contact live chat 24/7 and get all the technical assistance you need, any time of the day.
A 30-day money-back guarantee means you can try out NordVPN for yourself risk-free and take an entire month to explore its features. If you decide you love it, save a little money with our coupon code.
Want to know more? Explore our NordVPN review to see the full results of our research and testing.
Watch The New Pope With NordVPN!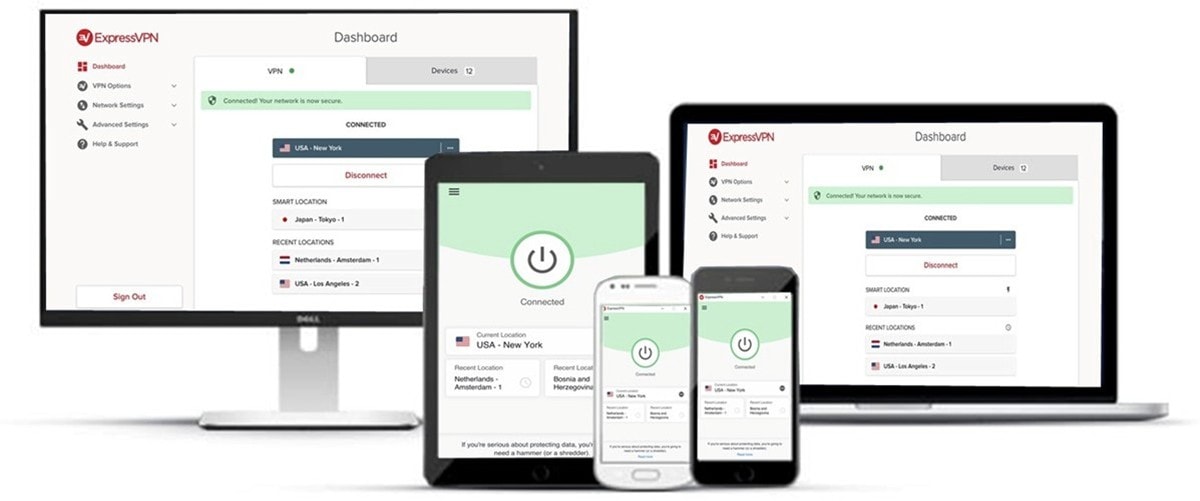 Over 160 server location in 94 countries, 25+ US server locations
Fast streaming speeds
Split tunneling for VPN flexibility
30-day money-back guarantee
Work with: HBO NOW, Amazon Prime Video, Hulu, Netflix, Disney+, BBC iPlayer, Sling TV, YouTube, Showtime
Compatible with: Chrome, Linux, Windows, macOS, iOS, Android, Kindle Fire, Nook, Firefox, smart TVs, game consoles, routers
ExpressVPN is one of the fastest VPNs, and its impressive network of more than 3,000 servers includes over 160 global locations with 25+ in the US. This means it can easily unblock HBO NOW as well as many other streaming services.
If you stream a lot, you may love the split-tunneling feature, which lets you route some devices and traffic through your VPN while leaving the rest to access the internet normally. Stream the latest The New Pope episode while you surf the internet for a birthday gift.
With powerful encryption, a no-logging guarantee, and an automatic kill switch, your personal information, location, and what you do online is completely secure while you're connected and if you lose your connection. No one else will know about your obsession with The New Pope.
ExpressVPN features TrustedServer technology, which ensures it never writes your data to a hard drive. This security protocol means that your data clears out every time there's a reboot. This gives you increased peace of mind that unscrupulous internet snoops can't access your data.
With a single subscription, you're allowed five simultaneous device connections so you and your family can watch The New Pope in separate rooms.
Live chat is always available 24/7. Find out what other streaming services you can unblock besides HBO NOW and more with helpful and responsive customer service.
Are you considering ExpressVPN as your streaming partner? Here's a little help. Take advantage of the 30-day money-back guarantee and give yourself plenty of time to try it with no risk.
Take a look at our ExpressVPN coupon page for a little incentive and save cash on your subscription.
Want to know more? Explore our ExpressVPN review to see the full results of our research and testing.
Watch The New Pope With ExpressVPN!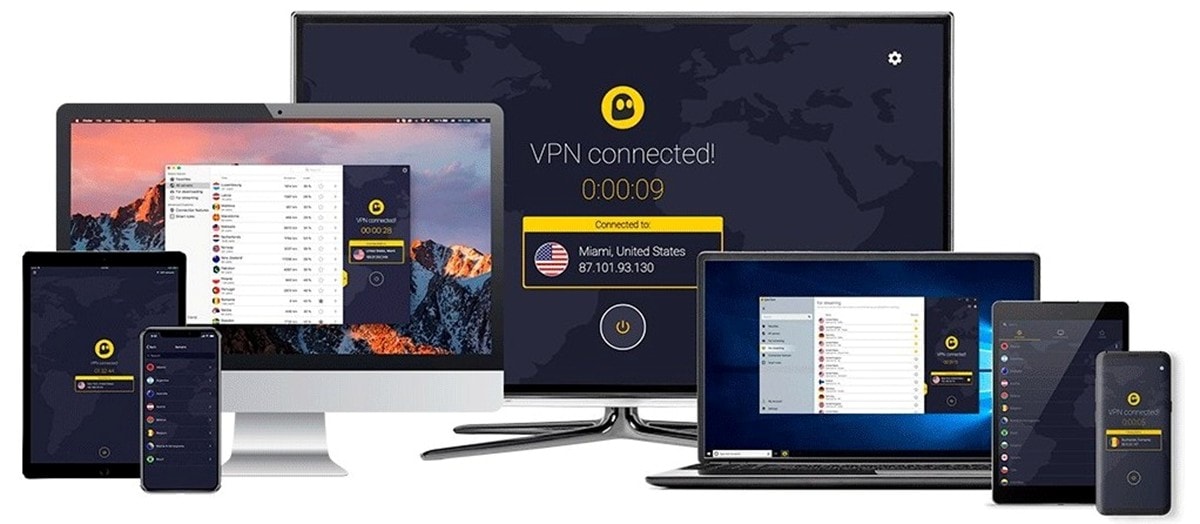 5,900+ servers within 89 countries, including 1,000+ in the US
Superfast streaming
Streaming-dedicated servers
45-day money-back guarantee
Work with: HBO NOW, Netflix, Sling TV, Disney+, BBC iPlayer, Amazon Prime Video, Vudu, YouTube
Compatible with: Windows, macOS, Linux, iOS, Android, Chrome, Firefox, Amazon Fire TV Stick, Android TV, routers, game consoles
CyberGhost has everything you need in a premium VPN and can unblock HBO NOW with ease. High speeds and unlimited bandwidth ensure you can watch The New Pope with no lag getting in the way of the drama.
You're spoiled for choice when it comes to US servers to stream The New Pope. There are over 1,000 servers within the US, and globally, CyberGhost has more than 5,900 servers.
With CyberGhost's huge server list, finding the ideal server for streaming HBO NOW is easy with its optimized server feature. It automatically connects you to the best server once you pick your location and streaming service. And yes, there's a server dedicated to your streams of The New Pope – an HBO NOW server.
It's easy to set up and use, and its Smart Rules tab lets you configure your own startup rules to ensure you always have the protection you need and even connect to a particular server.
CyberGhost ensures you're secure online while you're busy streaming the new HBO series, with 256-bit encryption. This military-level encryption does its job of keeping cyberthieves from hacking into your data.
The VPN also secures your anonymity with a zero-logging policy and an automatic kill switch. It guarantees to not keep any of internet history on its servers, and it cuts off your internet connection, should the VPN drop, keeping your data from the unsecured internet and away from snoopers.
If you want to test drive it risk-free, the generous 45-day money-back guarantee allows you plenty of time for exploring. But before you sign up, go to our CyberGhost coupon page to see what kind of deal you can find.
If you're having any troubles, live chat support is only a few clicks away. Get all the help you need with responsive customer service agents.
Want to know more? Explore our CyberGhost review to see the full results of our research and testing.
Watch The New Pope With CyberGhost!
FAQs
? What else can a VPN do?
A premium VPN does more than bypass geo-restricted content on HBO NOW. It's also a great security tool whenever you're online, as it helps keep your information private and your activity secure.
A VPN encrypts your data when your info passes through a secure tunnel, and the encryption is military level. This keeps cybercriminals from accessing your online data or third parties from seeing it so they can send you targeted ads or phishing attempts.
This is particularly important if you shop or bank online, or if use public WiFi in places like coffee shops, restaurants, and hotels. Public networks are often unsecured and easy places for cybersnoops to steal your data.
By encrypting your data, a VPN can also help you avoid the experience ISP throttling. Your ISP can throttle your speed, especially with high-bandwidth activities like TV show streaming. Most quality VPNs have unlimited bandwidth, so while your data is encrypted, the unlimited bandwidth gives you high-speed connections, which means no buffering.
A VPN can also help you sidestep censorship laws. If you live in a country like the UAE, China, or Saudi Arabia, a VPN can give you a lot more online freedom.
? Are VPNs legal?
VPNs are legal in most places, including the US, UK, and Canada. However, some countries like China, Russia, and North Korea have outlawed VPNs. If you're unsure whether a VPN is legal in your location, check our post on the legality of VPNs. Also, remember that even if a VPN is legal in your country, anything you do that's illegal is still illegal with a VPN.
? Does a VPN slow down your internet when streaming?
Using a VPN can impact your streaming connection a little. But premium VPNs, like the three listed above, cause minimal slowdowns that you may not even notice. You won't have to deal with slow load times or buffering when watching The New Pope. If you want to see whether your VPN is causing a slowdown, run a speed test before connecting to the VPN and then again after you connect to your VPN.
Can a VPN be blocked?
Streaming sites like HBO NOW often block VPN IP addresses if they find them. However, with premium services, it's not usually an issue. If you try to watch The New Pope and find your VPN server blocked, usually changing the server fixes the problem. And with the VPNs on my list, you have plenty of server options to switch to.
Bottom Line
Don't miss out on watching The New Pope on HBO NOW and see what happened since the cliffhanger ending of The Young Pope.
If you're not the US, you may be in danger of missing the new series. But with a premium VPN, you can unlock it and be free of geo-restrictions. Stream The New Pope and other HBO NOW shows with a quality VPN.
You have several choices, but if ask me, I recommend NordVPN because of its speed, security, and vast US server options. It's also easy to set up and use, making it the ideal choice for new and seasoned VPN users.
With all this talk about VPNs and the internet freedom they offer, you must be curious to learn more about using a VPN for streaming other online content. Take a look at our post on how to watch Sling TV outside the US.
If all your shows are streaming on Hulu, then see our article on the best VPNs for Hulu.
Privacy Alert!
You are exposing yourself to the websites you visit!
The information above can be used to track you, target you for ads, and monitor what you do online.
VPNs can help you hide this information from websites so that you are protected at all times. We recommend NordVPN — the #1 VPN out of over 350 providers we've tested. It has military-grade encryption and privacy features that will ensure your digital security, plus — it's currently offering  68% off.