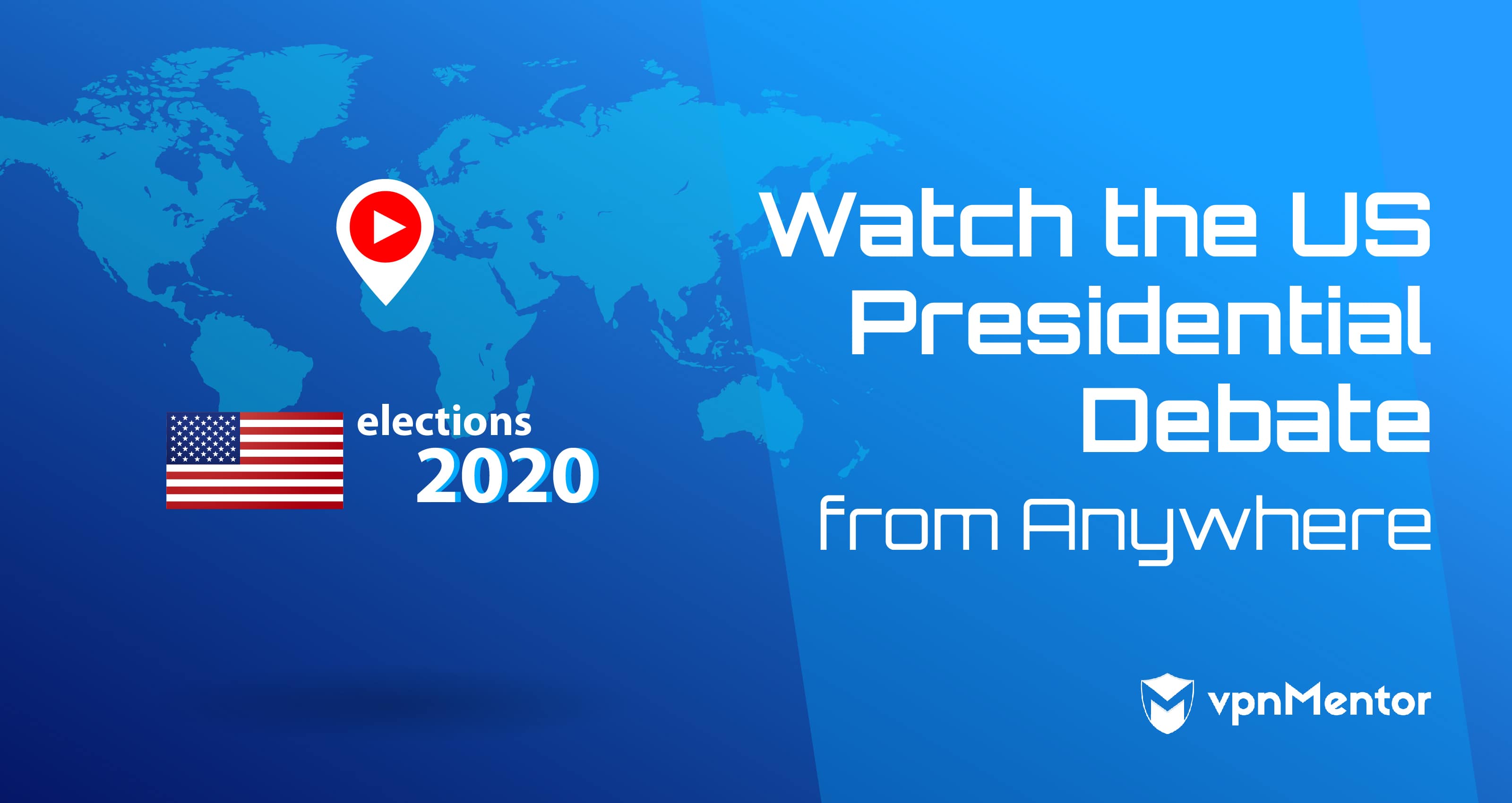 Watch the US Presidential Debate from Anywhere in 2020!
On September 12 at 8 p.m., US voters will have another opportunity to watch the latest round of presidential contenders present their case for why they should win the Democratic nomination for the 2020 race. This time, there is a single debate airing on the US-based TV network ABC. The network used polls and fundraising metrics to determine who could share the stage, and for the third debate this cycle, 10 candidates will share one stage for a single debate.
This is easily the most dramatic primary season in a century for the Democratic Party. Until last week, there were nearly two-dozen candidates in the running. As it stands, there are still a few more who have polled so low (including outliers like Marianne Williamson and New York Mayor Bill de Blasio) that they won't be debating.
This may be your last chance to see low-polling candidates like O'Rourke and Mayor Pete talk about their platforms in front of a live audience. 
The candidates in the US Democratic Presidential Debate on September 12 are:
Former Vice President Joe Biden
Senator Elizabeth Warren (D MA)
Senator Bernie Sanders (I VT)
Senator Kamala Harris (D CA)
Senator Cory Booker (D NJ)
Mayor Pete Buttigieg (South Bend Indiana)
Former Housing and Urban Development Secretary Julián Castro
Senator Amy Klobuchar (D MN)
Former Rep. Beto O'Rourke of Texas
Businessman Andrew Yang
There may be some relief among the American electorate that the list has been narrowed this early in the race. Whether or not your favorite is still among them, you probably want to tune in to hear more about their policies on topics that track with the party's base like healthcare, immigration, and the environment.
Here's the full list of US-based services that are streaming the debates in real time:
ABC.com
Hulu with Live TV
Fubo TV
PlayStation Vue
YouTube TV
If you live in the US and have a current cable subscription, you have multiple options to watch the live broadcast. Because the debates are airing on a US-based network, ABC geoblocks any IP address outside of the country.
You can watch the debates online, but you will need a VPN to do it.
How to Watch the US Presidential Democratic Debate from Anywhere
If you're outside the US and without an accessible login to a cable TV provider to verify an online account, your best bet is to sign up for Hulu. Because Hulu only accepts US-based payments, you will also need to purchase a gift card to pay for the subscription.
We've broken down each process below:
Quick Guide –
How to Watch the US Presidential Democratic Debate
Choose a VPN with servers in the US. We recommend ExpressVPN for fast streaming.
Install the VPN and connect to a VPN in the US.
Sign in to your Hulu Live account and start streaming.
How to Sign Up for Hulu
Hulu is exclusive to the United States and requires its users to sign up using an American address and credit card. Fortunately, there's an easy way to sign up with no US address needed.
Purchase a Hulu gift card. We recommend MyGiftCardSupply.
Log into your VPN.
Follow the instructions on MyGiftCardSupply to pay for a Hulu plan.
Log in to Hulu and follow the prompts to watch the US Presidential Debate.
Why You Need a VPN to Watch the US Democratic Presidential Debate
In case you're new to geoblocking: US-based networks have serious restrictions imposed on them by their various licensing partners, and that includes cable TV providers. A VPN helps you bypass some of those geoblocking restrictions (by allowing you to log into a US server) so you can stay up to date on important issues from anywhere.
VPNs Do Far More Than Unblock Content
While VPNs have become known for facilitating watching a host of content online, they offer far more in the way of safety and security.
VPNs cloak your identity while you're logged in and using the app on any device. Most internet users are unaware of how vulnerable their data is on a public network (meaning, not your secure wi-fi network at home). This is especially true if you're browsing while working at a hotel or a restaurant with wi-fi access. VPNs encrypt your keystrokes, ensuring that every letter or number you type remains hidden from prying eyes.
That cloaking also allows citizens of countries with severe privacy limitations to read restricted news and information websites. A country like China, for example, controls access to the internet for all of its residents (the Chinese government owns and operates the single ISP). If you live in such a country with strict protocols that limit your access to news and entertainment sites, the safest way to access that information on the web is via a VPN.
Best VPNs for Watching the Democratic Presidential Debates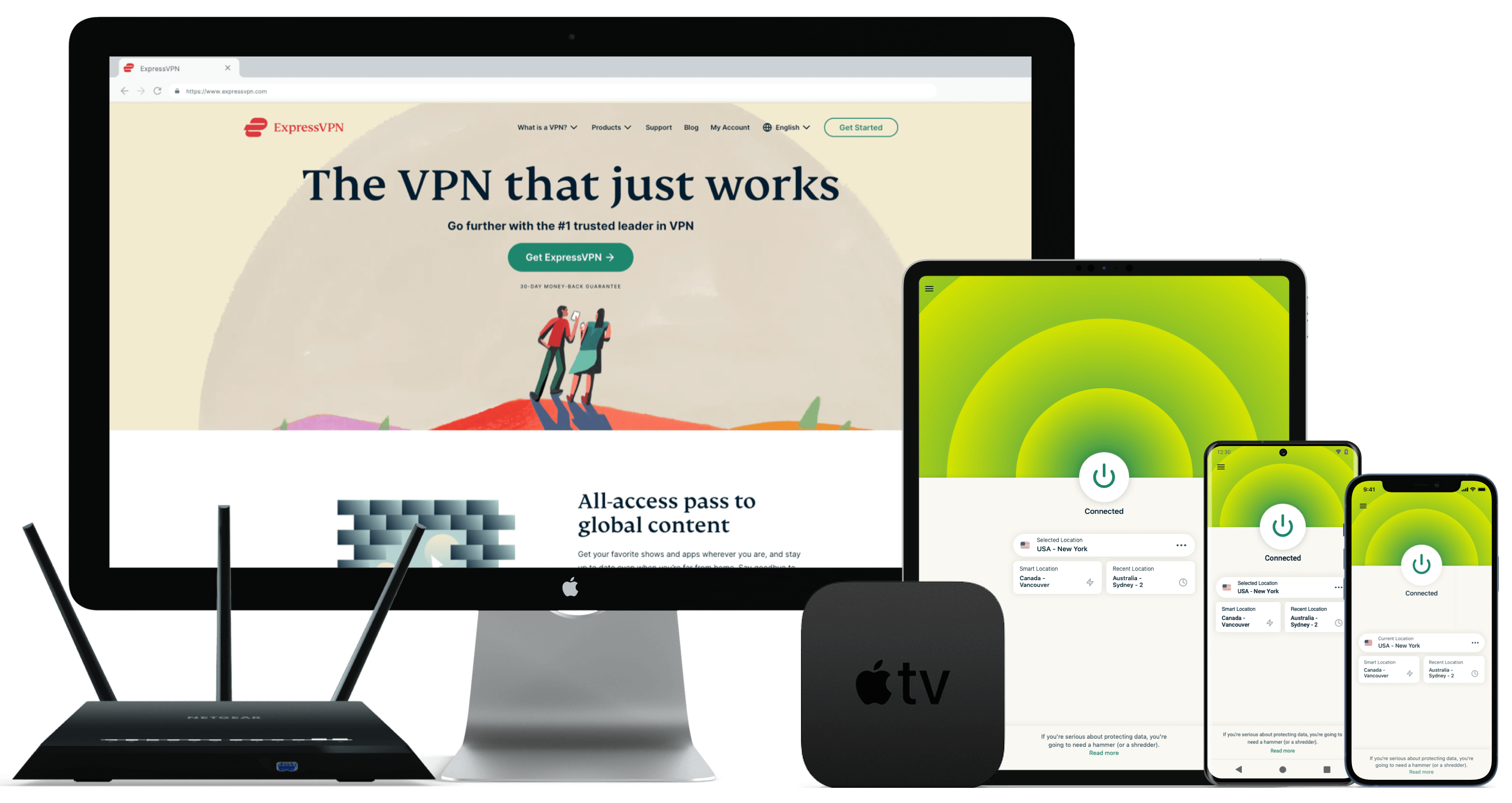 ExpressVPN is a winner when it comes to speed. It also offers users unlimited bandwidth so that you can binge watch your favorite series or watch the Presidential Debate multiple times.
ExpressVPN has more than 100 servers in the US and can bypass tough geoblocks. We've found that ExpressVPN offers consistent access to Hulu, but if you experience any issues, its 24/7 live chat is available to help.
ExpressVPN offers a strict no-logs policy that protects user data, plus AES 356-bit encryption and an automatic kill switch to keep activity private.
It's easy to see why ExpressVPN is a favorite among users looking for speed and security.
You can successfully watch the following with ExpressVPN:
Netflix, Hulu, HBO, Amazon Prime Video, Showtime, Sling TV, DAZN, and BBC iPlayer.
Torrenting:
Yes, ExpressVPN supports P2P activity across all its servers.
ExpressVPN will run on:
Windows, macOS, Android, iOS, Android TV, Linux, Chrome, and Firefox. It also offers an app for use with certain routers.
Watch Democratic Presidential Debates with ExpressVPN
Summary
If you're currently this on a browser from within the US and you have either a cable subscription or access to a live television: you're in the clear for watching the Democratic primary candidates slug it out live. Worth noting: this is the first time that front runners Elizabeth Warren and Joe Biden will face off against each other on the same stage.
For readers outside of the US, you will need a VPN to access this content. Check out ExpressVPN, which consistently ranks high based on the combined measures of speed, privacy, geoblocking capabilities, and customer support.
Further Reading
Read more about our top 10 VPNs and why we chose them.
If you want to know more about the best VPN deals, you can look at our list.
Now you know how to unblock Hulu, learn how to do the same for Netflix.
Privacy Alert!
Your data is exposed to the websites you visit!
The information above can be used to track you, target you for ads, and monitor what you do online.
VPNs can help you hide this information from websites so that you are protected at all times. We recommend ExpressVPN — the #1 VPN out of over 350 providers we've tested. It has military-grade encryption and privacy features that will ensure your digital security, plus — it's currently offering 49% off.