VPN Block in Russia and China: What You Need to Know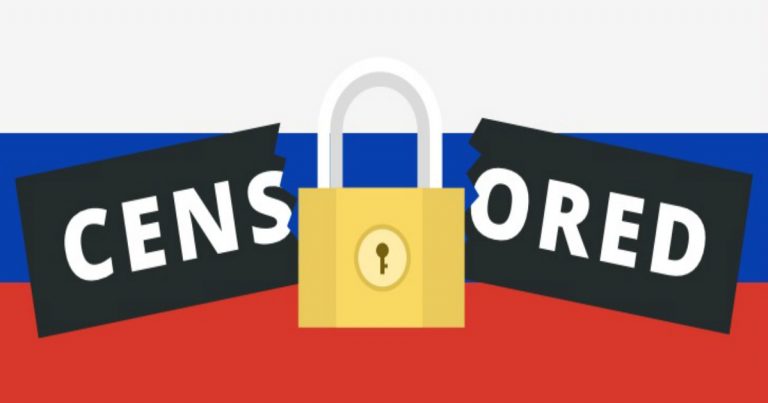 July 30th marked the date when President Vladimir Putin signed a law to stop Russian citizens from accessing prohibited websites after it was approved by the Duma a week earlier. The law states that anonymizing technologies (VPN, Tor, proxies, etc) will be considered illegal in Russia under a variety of circumstances after November 1st, which is when the law will come into effect.
This adds up to decades of traditional surveillance by the Russian government. Currently, the new legislation is intended to prevent access to banned content, via VPN or otherwise, but the use of a VPN in and of itself should not have any implications.
The Kremlin has stated that the law won't target "law-abiding citizens," but rather serve as a deterrent to reaching sites that are officially restricted by the Russian government. These involve promotion of radical religion, drugs, suicide, and some pornographic content, among others.
Although there is reassurance that perfectly legitimate use of a VPN will still be allowed, it remains to be seen how the law will be implemented and what consequences it will carry once in effect.
Not new for Russia
This is not the first time VPNs have had trouble passing Russia's restrictions. In July 2016, VPN provider PIA discontinued its Russia-based services due to the passing of a previous law that enforced the logging of Russian traffic for extended periods of time. Other VPN providers did not pull out of Russia, but they did make serious encryption changes in order to guarantee their users' privacy.
This new ban will likely have similar consequence, limiting providers with what they have to offer. In fact, future VPN users located in Russia may face the somewhat ludicrous scenario of having to establish a VPN connection in order to connect to a VPN provider's website.
The extent of the damage to digital privacy this law will bring about is yet to be seen, but it is a huge blow to a variety of groups that benefit immensely from a virtual private network – from individuals seeking a secure way to exchange information or enjoy quality entertainment, to the myriad of companies who rely on VPNs to ensure employee access to sensitive data.
China still remains the leader
Russia isn't the only one making headlines when it comes to restricting VPN access. Mere days earlier, Apple stripped its Chinese App Store of pretty much all VPN applications, citing legal issues as the primary reason. This makes it even more difficult for users to circumvent the already problematic Great Firewall of China.
Regardless of the factors behind these decisions, this is a huge loss for global Internet freedom. It's a shame that select governments are taking to such half-measures to address veiled concerns such as accessing illegal content and are striking at valuable technology instead of the true source of the problem.
Furthermore, it's hard to deny that there isn't a political agenda at play here. With the Russian presidential elections to be held in March 2018, there is a very real possibility that the sudden progress in this new law on anonymizing content is the result of efforts to protect a particular subset of political interests while preventing opposition.
As far as the Chinese situation is concerned, this is, unfortunately, nothing out of the ordinary. Heavy restriction of VPN use has been a target of the Chinese government since its inception, as it is the only reliable way of jumping over the massive firewall that renders a huge part of the Internet unavailable.
How can we bypass the block?
Although this new law will surely cause some havoc for VPN providers, government legislation on anonymizing technologies, specifically VPNs, has a reputation of being clunky and allowing for legal loopholes. Multiple VPN providers with stealth capabilities will continue to offer functional VPNs that will bypass numerous blocks of even the highest order.
It may be a struggle for the first week or so, but you can rest assured that there will be a new method implemented to effectively combat ridiculous restrictions as they come and go.
The best thing to do if you find yourself in Russia or if you're a planning a trip in the near future is to simply subscribe to a VPN service while you still can. There is plenty of time until the new legislation springs into action, and a proactive approach on your part will most certainly be a smart and advantageous move.
The same applies to the Great Firewall of China. Although purchasing a VPN is considered illegal there, and you will scramble for options, not many VPN addresses end up being blacklisted in practice. So, as long as you come prepared, you can still work around the restrictions and enjoy the Internet without any mind-boggling limitations.
Choosing the right VPN for the job is the biggest factor to its success, and bypassing large-scale government blocks qualifies as a serious task to undertake. If you are looking for a capable VPN that won't let you down in the harshest of environments, regardless of current and future censorship obstacles, make sure to check out our list of recommended providers:
Privacy Alert!
You are exposing yourself to the websites you visit!
The information above can be used to track you, target you for ads, and monitor what you do online.
VPNs can help you hide this information from websites so that you are protected at all times. We recommend NordVPN — the #1 VPN out of over 350 providers we've tested. It has military-grade encryption and privacy features that will ensure your digital security, plus — it's currently offering  68% off.