Which VPNs Can Actually Access DAZN? Updated for 2019
Updated on 7th November 2019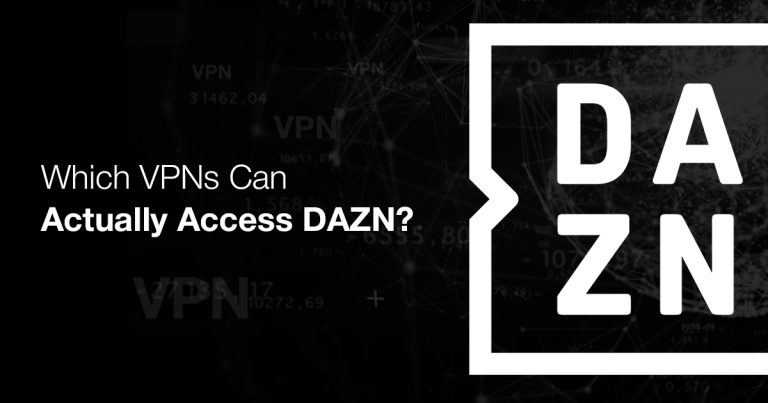 If you've been trying to use a VPN to access DAZN, chances are that instead of streaming the game you were planning to watch, you found yourself staring at that dreaded error message: DAZN isn't available in this country.
DAZN is currently only available in the US, Canada, Germany, Austria, Switzerland, Italy, and Japan.
Even if you have DAZN in your country, a VPN can give you access to even more content 
The content shown on DAZN is specific to each region, so while you can get the Belgium Grand Prix on DAZN in Germany, it is not available in Canada.
Normally, this is where we say sign up to one of our top VPNs and enjoy. The problem is, the number of VPNs that work with DAZN is limited – and we mean very limited.
There are several VPNs that used to unblock DAZN but can no longer access the service. You may have tried some of those VPNs and been disappointed to discover that they don't work. We have done the carfeul research and can tell you exactly which VPNs work and where.
The Best VPNs for DAZN – What They Can and Can't Do
Here are the best VPNs for DAZN. We only found three VPNs that had any success accessing DAZN, and even then, it was only in a limited number of regions or through specific IP addresses.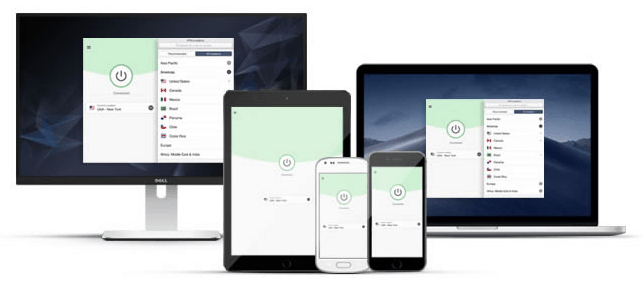 ExpressVPN is one of our favorites because of its speed and ability to bypass almost all geoblocks. It was only able to connect to DAZN in Canada, but that's a good start.
Click here to read what users think of Express VPN. You can also always try it out for yourself – there's a 30-day money-back guarantee with a no-questions-asked policy.
 ExpressVPN can unblock:
Netflix, Hulu, HBO, Amazon Prime Video, Showtime, Sling TV, DAZN, and BBC iPlayer.
Supports torrenting:
Yes, all servers support P2P activity.
ExpressVPN works on these devices:
Windows, macOS, Android, iOS, Android TV, Linux, Chrome, and Firefox. It also offers an app for use with certain routers.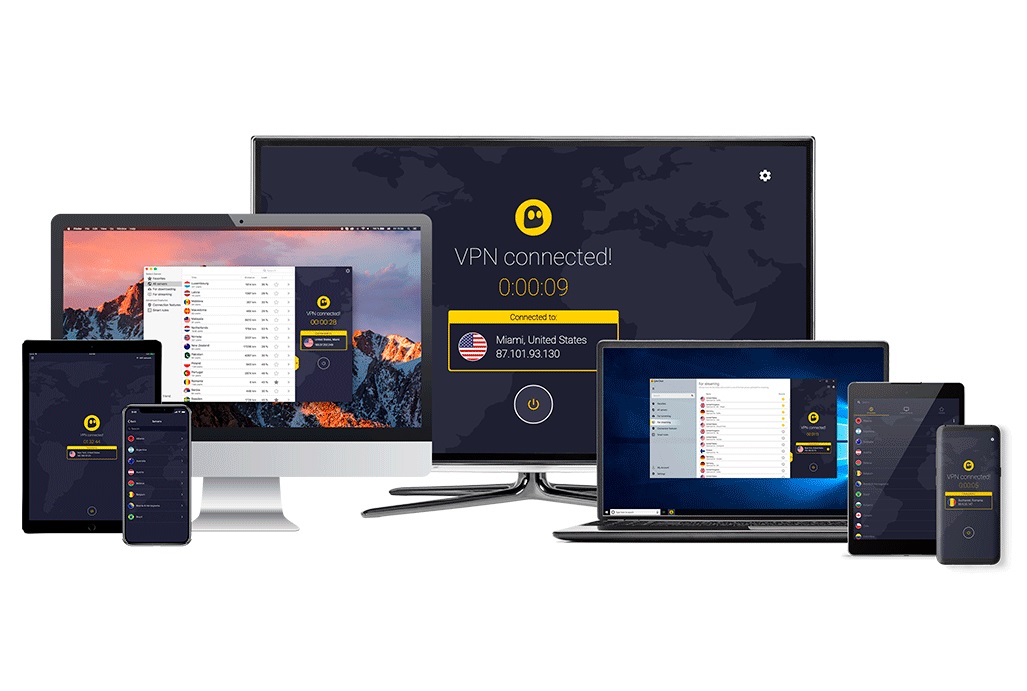 While CyberGhost is usually one of our top picks for streaming geoblocked content, it struggled with DAZN and could only access the Japanese DAZN service on Tokyo S04-105. The problems we experienced creating a successful connection were confirmed by CyberGhost support.
With the generous 45-day money-back guarantee, there's no reason not to give it a try. Read what real users have to say about CyberGhost.
 CyberGhost can unblock:
Dedicated streaming profile with servers optimized for: Netflix, BBC iPlayer, Sky Go, Hulu, Comedy Central, Eurosport, ESPN, and others.
Supports torrenting:
Yes; dedicated profile shows countries and number of users.
CyberGhost works on these devices:
Windows, macOS, Android, iOS, Amazon Fire Stick, Android TV, Linux, and Chrome.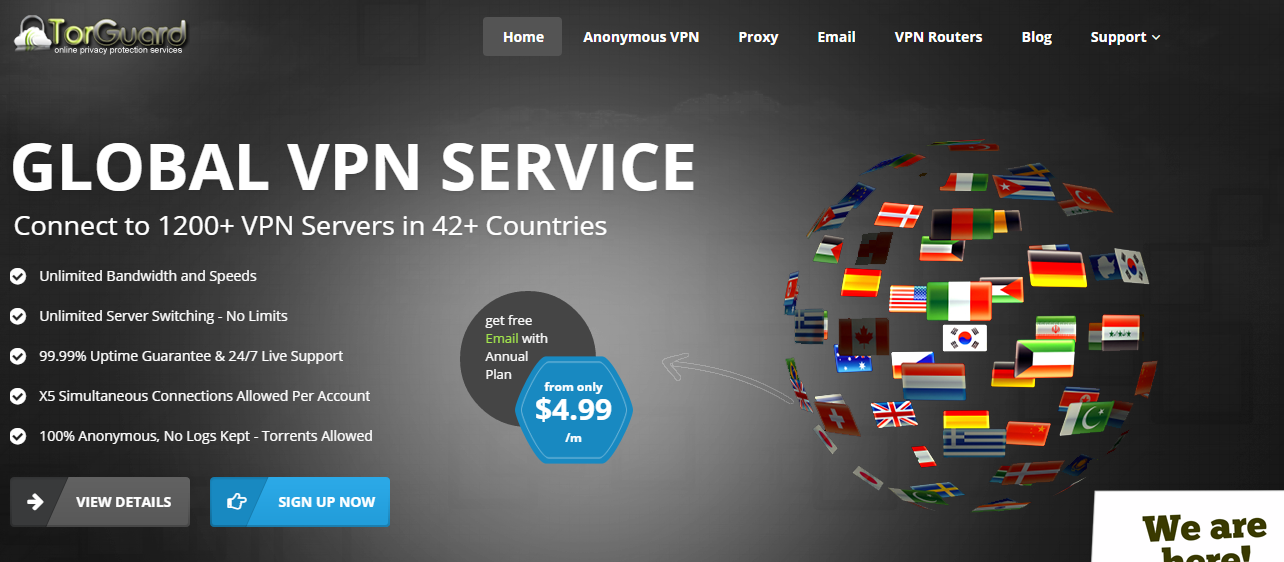 When we checked, TorGuard was only able to access DAZN in Italy on the IP server 5.150.139.235.
There's a 30-day money-back guarantee, so you can give TorGuard a try risk-free. If you're not sure if it's the right VPN for you, these real users' reviews can help you make up your mind.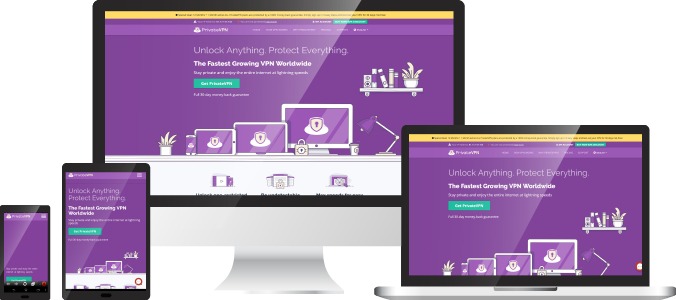 The last time we checked, PrivateVPN can unblock DAZN in two different countries. Its server location Canada – Toronto 2 unblocks DAZN Canada, and the Milan 2 location can now access DAZN IT. This is perfect for anyone who loves Italian football!
PrivateVPN offers a 30-day money-back guarantee so you can test out the service before you commit. Plus, it offers dedicated P2P support and specialized Netflix servers so you can always reach your favorite content. Read what real users have to say.
VPNs That Currently Can't Access DAZN
While these VPNs are excellent in their own right, they are currently unable to access DAZN. We keep testing them frequently and will be sure to keep you updated on any new developments.
So What Can You Do If You Want to Access a DAZN Stream?
Don't give up. Many streaming services like US Netflix have gone to great lengths to block VPNs, but premium VPNs continue to get around almost all of the toughest geoblocks in the world. If the ongoing battle between Netflix and our top VPNs has taught us anything, it is that good VPN services embrace a challenge and don't give up easily, so neither should you.
Keep checking back on the DAZN website for new countries being added to the service. Newer additions may be easier for VPNs to bypass. And keep checking back here, because we'll update this page as soon as we have new information that can help you.
In the meantime, you can always contact ExpressVPN's friendly customer support directly to see if DAZN is accessible in your country. Visit their website and click the support button in the bottom left corner.
Try your VPN with DAZN and let us know the result. If you are still looking for a VPN to access other geo-restricted content or for general online privacy and security, then check out our top 10 VPNs.