tigerVPN Review & Test (2020) - Good Overall, But Some Drawbacks
TigerVPN does not require any special software and is very easy to configure and use. Extensive and detailed setup guides are provided at the service's website. Like premium vendors such as NordVPN, TigerVPN is compatible with Windows, Mac OS X, Linux, iOS and Android. This means it can be used on nearly all desktop and laptop computers, as well as smartphones and tablets.
TigerVPN provides prompt and efficient customer support. Subscribers have at their disposal a Priority Support feature at the service's website. On the website users can also find extensive FAQs and guides to help configure and use the service.
TigerVPN offers a monthly plan and an annual plan. Both have the same features, but the annual plan allows users to save 20%. TigerVPN also offers a 3-day money back guarantee. For an additional per-device fee, users can connect up to 5 devices at the same time. TigerVPN also offers Karma Points to reward users who like the service and spread the word. Karma Points allow users to get more subscription time or add more connections free of charge.
They are also running offers listing a lifetime service for $29, listed in many websites, so this would be a substantial savings, if you find that TigerVPN is for you.
An important tip that will save you a lot of money!
From some unclear reason, the guys at TigerVPN allow you to change currency without changing the amount paid,
meaning you can pay $6.67 or £6.67 (which is currently 25% higher). So, whatever plan you select, make sure you choose the lowest currency, and save a few bucks :)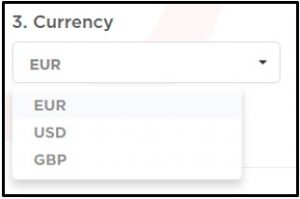 | Features | Details |
| --- | --- |
| Number of countries with servers | 42 |
| Number of servers | 62 |
| Does VPN keep logs? | Yes |
| Does VPN include a kill switch? | No |
| Number of devices per license | 5 |
1. Download the program from here
2. Double-click the downloaded file to open the Set-up Wizard
3. Click "Next", "I Agree", "Next", then "Install"
4. When the progress bar is full, click "Next", then "Finish" (Opening the Readme file is optional)
5. Log in to your tigerVPN dashboard, on the left side find OPENVPN CONFIG and click "Download"
6. Find the zip file called "Config" in your downloads folder and double-click it to extract the files
7. In another window, open the "Config" folder in the OpenVPN folder you previously downloaded
8. Select all the tigerVPN files and copy them into the OpenVPN config folder, click "Continue" to ensure they are copied over
9. Download this link: https://help.tigervpn.com/helpdesk/attachments/1034158448 find it in your downloads folder and double-click it
10. Copy the file that fits our system (32-bit or 64-bit) and paste it into the OpenVPN config folder you previously copied into (click "Continue" to ensure it transfers)
11. Right-click on the OpenVPN icon on your desktop and click "Properties"
12. Go to the "Compatibility" tab, tick "Run this program as administrator", and click "Apply", then "OK"
13. Open this page: https://help.tigervpn.com/support/solutions/articles/1000214540-quick-fix-dns-leaks-openvpn-win-10- and copy the plug-in line that corresponds to your system (32-bit or 64-bit)
14. Click on the OpenVPN icon in your taskbar (at the bottom right of your screen) and select the server you wish to connect to
15. Click "Edit Config" and paste the plug-in line at the start of the config file
16. Save and close the file
17. Again, click the server you wish to connect to and click "Connect"
18. Enter your VPN username and password, click "OK"
19. The OpenVPN icon in your taskbar will turn green when you are successfully connected
TigerVPN allows users to subscribe for either 1 or 12 months for the same service. A 3 day money back guarantee is available. Users can also pay an additional fee to add extra devices, Karma points can be earned by members – these can be exchanged for extra time on their subscription or additional devices. TigerVPN also allows users to purchase a lifetime service.
Reliability & Support
4.4 / 5.0
TigerVPN has a good track record of reliability. Support is available through 24/7 email, or 10 hours a day (EST working day) for their live chat service. Replies to emails are always within a few hours,vthough. They do also have a fairly well written FAQs section on their website, and do post updates on social media. Don't post questions on their social media outlets though, as they'll just point you to the live chat/email features on their website.
Compatibility, customer service, savings and karma points; what more do you need?
TigerVPN assures us that no logs are kept, and that as they developed the codes themselves, they can guarantee that security and anonymity are the highest considerations. You can connect directly through your operating system's built-in tools, and they have extensive guides as to how to do this. They support the latest encryption protocols, and support P2P file sharing and torrenting. They have only one connection type, and do not only offer certain features to higher payers, but this service doesn't come with a lot of features in any case.
This is a simple VPN connection, with simple features. We recommend you check out our review of the most top-rated VPNs, all of which have the very best features on the market, including security, speed, and server network.
Fast speeds
Advanced security
Anonymous payments, and no logs taken
More expensive than competitors
No free trial
Money Back Guarantee (Days) :
3
Mobile app :
Number of devices per license :
5
Watch the short video review and tutorial below of tigerVPN
GoJumpInALake
Apr 6, 2020
The subscription I purchased is a lifetime subscription and with that is a very limited amount of servers that I can connect to. While there are not many available to me, the service that each server has provided has been reliable.
---
See Plans
Reply to this review
Did you know? We approve all user reviews. Companies can't pay to include or exclude any.
tb
Mar 31, 2020
the only and best vpn that allows the use of all countries like Argentina at a low cost. The truth is the best vpn that I have used and I will definitely use it again, And the test phase lasts very little.
---
See Plans
Reply to this review
Feroz Ally
Mar 30, 2020
TigerVPN is the best tool out there, it always works and I've never had any issues with the tool. Highly recommend this tool to anyone looking for a reliable VPN tool. I've purchased it in 2016 and never had any issues since then. I also purchased a lifetime subscription.
---
See Plans
Reply to this review
Compare tigerVPN with the top alternative VPNs