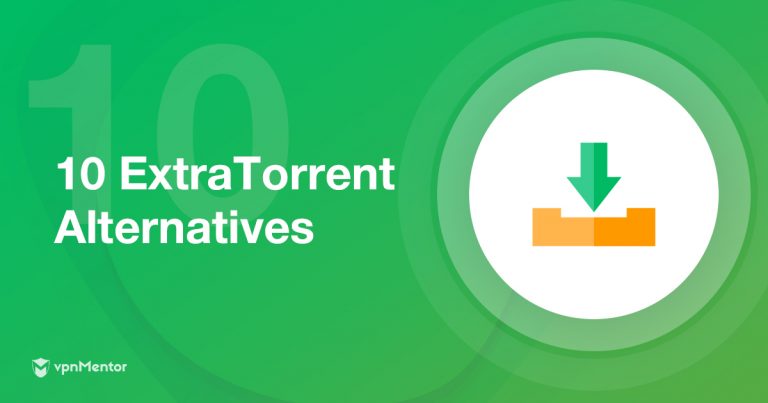 10 Best ExtraTorrent Alternatives That Work In 2022 [& ARE SAFE]
ExtraTorrent was once the second largest torrent site in the world, but in 2017, it voluntarily shut down with no explanation. Its army of loyal fans and followers were left not knowing where to go. While some moved to new sites that used the ExtraTorrent name, others were warier, wondering if these sites were counterfeits.
So, what should you do if you are still looking for a substitute for ExtraTorrent to share files? While reminding you that sharing copyrighted materials is illegal and not supported by vpnMentor, we can offer you some help.
There are alternatives to ExtraTorrent that are still going strong, but care is required when accessing them, and we recommend always using a VPN whenever you torrent.
Best ExtraTorrent Alternatives
10 Alternatives to ExtraTorrent
The PirateBay.org
The Pirate Bay remains the world's leading torrent site, providing access to an incalculable number of movies, music tracks, and software downloads, as well as TV shows and other shared files.
Based in the Seychelles, Pirate Bay is a non-profit organization that was initially founded by Swedish anti-copyright activists in 2003. It is one of the few torrenting sites that has stood the test of time and found a way to remain within legal boundaries – meaning that it cannot be held responsible for any copyright infringements that take place via its site.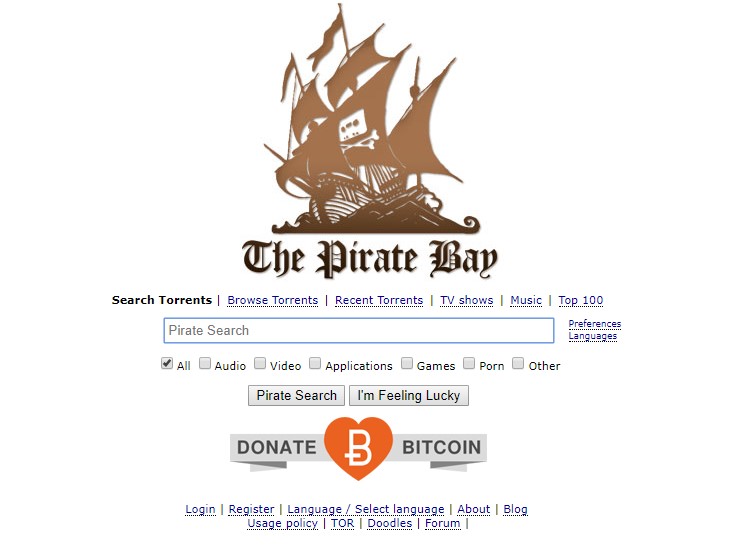 RARBG.to
Founded in 2008, RARBG facilitates peer-to-peer file sharing using BitTorrent. It is blocked in several countries, including the UK, Saudi Arabia, and Australia. Using a VPN will enable you to bypass these restrictions, allowing you to safely access content – while remembering that we do not condone piracy. The site offers a range of download categories and also provides news, reviews, and other movie- and show-related information.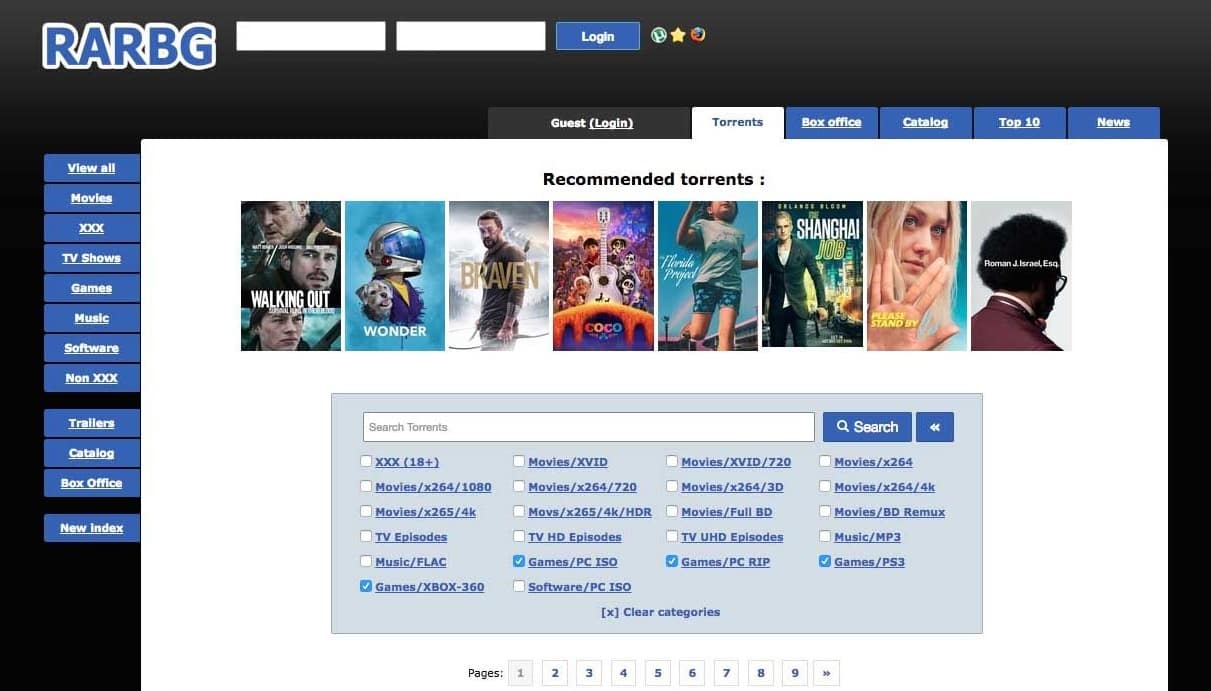 1337x
1337x is currently the third most popular torrent website that is still working in 2018. It uses the BitTorrent protocol to allow peer-to-peer file sharing of its directory of torrent files. The site has changed domain names at least once to avoid a Google search ban; currently it is using the.to domain as its main site, but also uses.se when the main site is unreachable.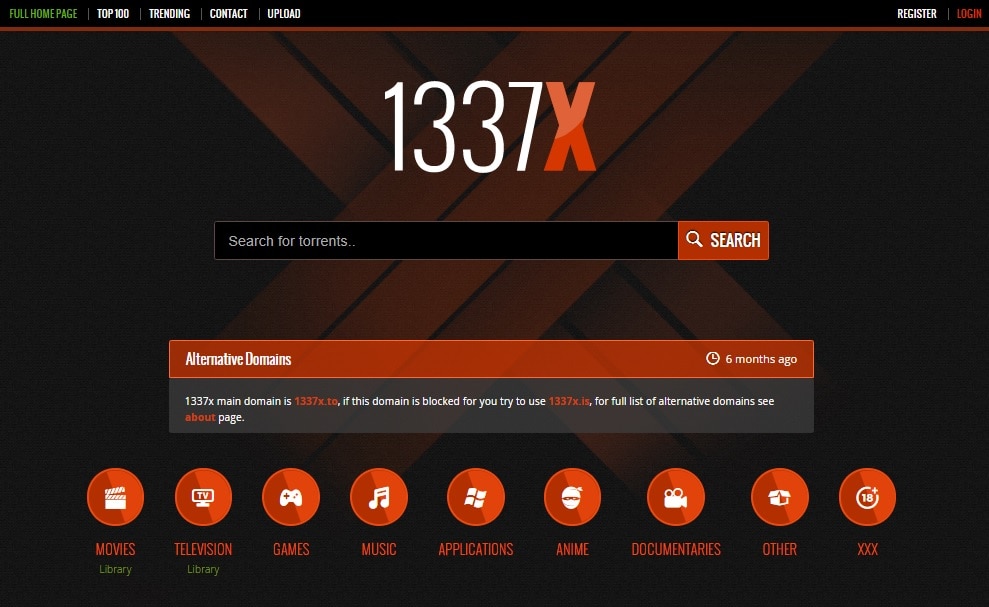 TorLock
TorLock combines a huge list of torrents with a fantastic user experience, especially if you're looking for high-quality recently released movies and music, anime episodes or reading material. Some of the stuff on TorLock is difficult to find on other trackers, but you're likely to find the most popular torrents here as well – there are over 4.8 million to choose from.

Torrentz2eu.icu
Torrentz2eu.icu is a clone of the original Torrentz, which was closed by court order last year. Trying to access the site will trigger a warning from your antivirus software. This shouldn't be a worry if you are using a VPN as suggested, but it is something to be aware of.

YTS.am / YIFY
YTS.am started out as YIFY, a small group publishing high-quality releases on a range of torrent sites. Once they realized how popular they had become, they began their own torrenting site and YTS was born. The site has had several different domain names since then and is currently running from YTS.am.
The site has attracted the attention of the authorities on numerous occasions, most notably in New Zealand where an anti-piracy lawsuit was filed against it. However, it remains popular with users because of the quality of its content. YTS uses an x264 encoding format, which gives users higher-quality files than many other torrenting sites can offer.

EZTV.ag
EZTV.ag is a practical and straightforward torrenting site that includes an active forum for reporting issues including broken links. EZTV has lost some credibility in recent years due to security and privacy concerns. Note that the site itself warns users to employ a VPN before using the service.

Zooqle.me
Zooqle.me is an easy to use torrent site that has numbers to help you find whatever you're after - in has an impressive amount of over 37,000 movies and 600 TV shows available. The interface is strong overall, but could use some minor improvements for certain pages. Zooqle has many current loyal users and it will continue to grow over time at accelerating speeds.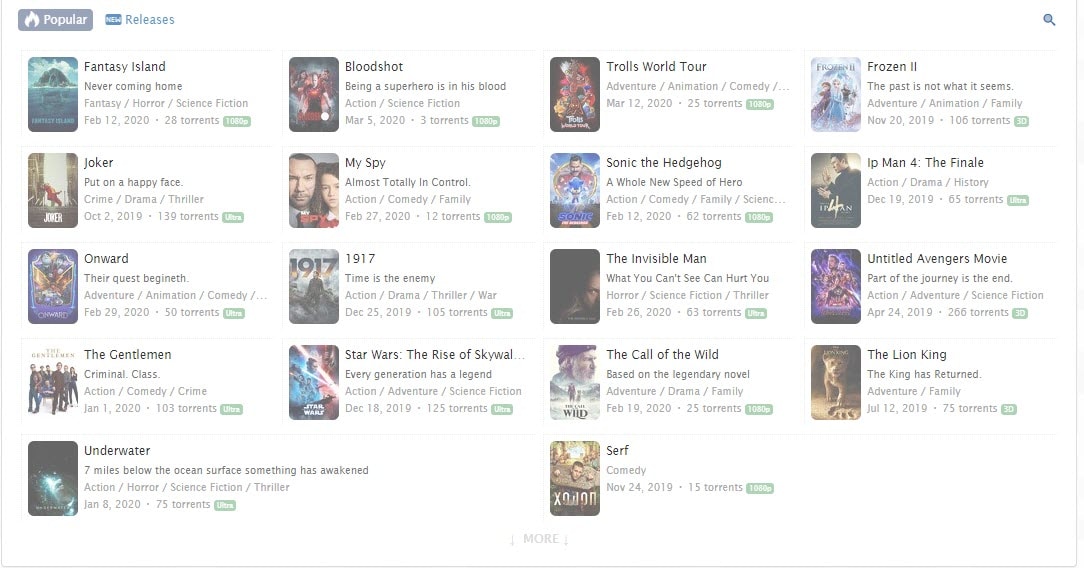 TorrentDownloads.me
TorrentDownloads.me is another very popular torrent site thanks to its tidy and organized torrent library. If all other trackers fail, this one is probably your best chance to find the material that you are so eagerly searching for. Unfortunately, it has been blocked in many countries and by many search engines due to its high-profile.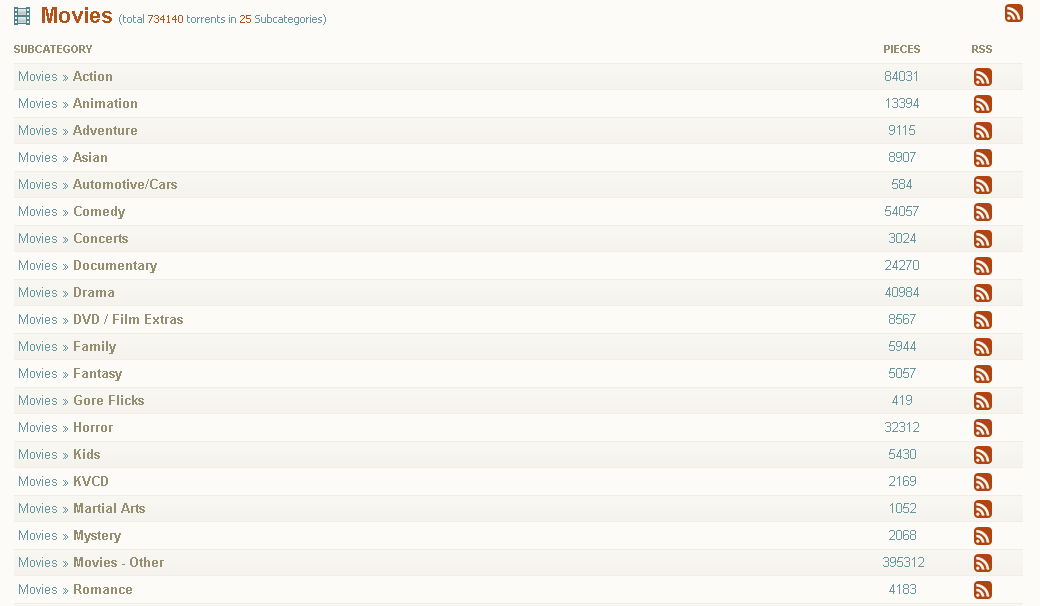 LimeTorrents.cc
LimeTorrents.cc is a site that runs by simple, neat and user-friendly interface. New releases enjoy good speeds and lots of seeders, however old torrents may often be left uncared for and in poor helath. It is a great plan B alternative if your favorite torrenting site has just been shut down or is currently unavailable.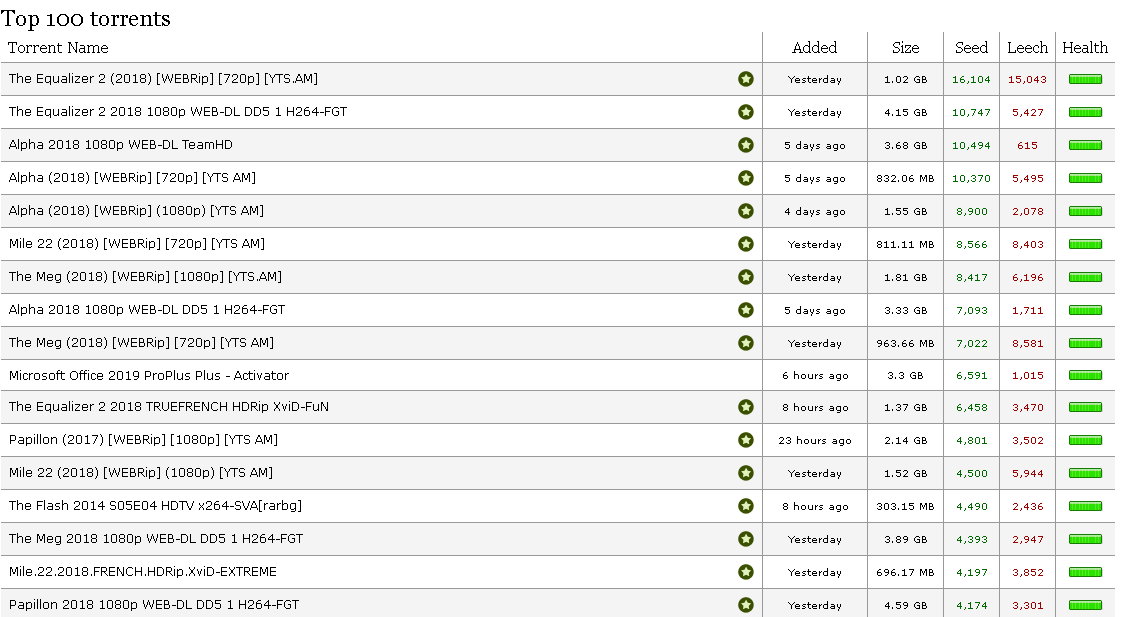 Is Torrenting Illegal?
With so many countries issuing blanket bans against torrenting sites, you might assume that all forms of torrenting are illegal.
In fact, the act of torrenting itself is not illegal. Seeding and downloading is perfectly within the law — until it comes to copyrighted material.
Torrenting to distribute or download copyrighted material is illegal.
Since it's so hard to keep track of what's being shared via torrenting sites, many countries prefer to issue a ban on all torrenting sites to prevent the illegal distribution of copyrighted content.
Unfortunately, legal torrenting gets caught up in these bans as well. If you want to access torrenting sites in a country where they have been banned, you'll need to use a VPN.
Why Use a VPN to Access ExtraTorrent Alternatives?
Even if you're participating in legal torrenting it can still carry dangers, from hackers stealing your data to files carrying viruses and malware onto your devices. And because it can be used for illegal activities, torrenting is restricted in many countries and outright banned in some others.
A VPN can keep you safe from malware and provide a way to get around any annoying torrenting bans, geoblocks, or ISP throttling.
1. Unblock torrenting sites
Since torrenting can be illegal, several countries block torrenting sites from being accessed within their borders.
If you live in, or are traveling to, one of these countries, you'll need a VPN if you want to torrent.
VPNs work by redirecting your traffic through their own private servers. If you connect to a server in a country where torrenting sites are not blocked, it will look like you are accessing the site from that country instead of your own. This will then unblock the torrenting site.
If other sites besides those used for torrenting are also censored in your country, a good VPN will be able to bypass government firewalls and help you access restricted content.
2. Stay out of trouble
Since torrenting involves P2P file sharing, you can't always be 100% sure of what you're getting when you torrent. If you accidentally download copyrighted material, you could face legal trouble if that download is traced back to you.
A VPN masks your IP address and encrypts all of your traffic, meaning that your torrenting activity is kept completely private.
3. Protect yourself from malware
As well as accidentally downloading copyrighted content, torrenting also comes with the very real risk of accidentally downloading malware.
Malicious software can be disguised as a legitimate download or hidden inside files so that you don't realise you've been infected. Once it has access to your device, malware is usually very adept at hiding itself and can give its creator access to everything from your personal information to banking details.
The best VPNs come with built-in malware blockers. This software will recognise and block suspicious websites and files to protect you from any accidental downloads.
4. Prevent throttling
Since torrenting can take up a lot of bandwidth, many ISPs will automatically throttle your connection if they detect torrenting.
Because a VPN both encrypts your traffic and masks your IP address, it will hide your online activity even from your ISP. The ISP will not be able to detect that you are torrenting and therefore will not throttle your connection.
5. Protect your privacy
One issue with P2P connections is that other users are able to see your IP address. Hackers can use this information to track your location or threaten you with cyber attacks like DoS or DDoS.
Hiding your IP address with a VPN will keep you safe from any cyber threat. When you seed files, other users will only be able to see the VPN IP address and not your own. This helps you to stay private and safe.
The Best VPNs for Torrenting
When choosing a VPN to use with an ExtraTorrent alternative, there are a few key features you need to look out for:
P2P-friendly servers that allow torrenting.
Good unblocking capabilities to bypass geo-restrictions.
Lightning-fast speeds to avoid painfully slow downloads.
A strict no logs policy to make sure there's no record of your activity.
Anti-malware software to protect your device from infection.
All of our top recommendations offer all of these features and more.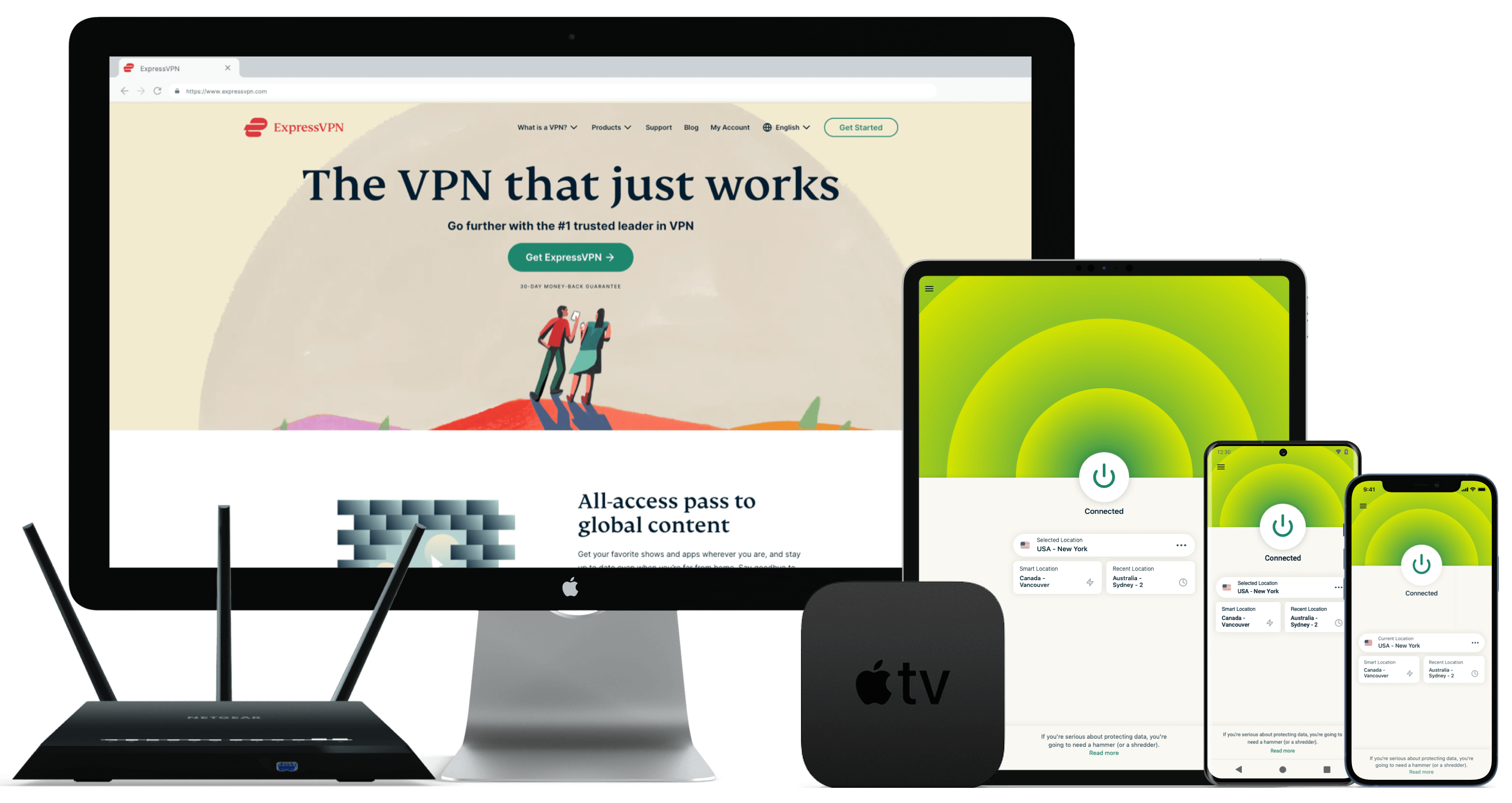 If you're more interested in speed than anything else, ExpressVPN is the torrent VPN for you.
Our users rate ExpressVPN as the fastest VPN on the market, which guarantees you super-speedy downloads. 3,000+ servers in 160 locations mean unblocking geo-restricted content is no problem.
Not only does ExpressVPN offer a strict no logs policy, it also employs TrustedServer technology to wipe its servers every time they are powered off — ensuring no record of your activity can be stored. The service also protects you with AES 256-bit encryption, a kill switch, and DNS leak protection.
ExpressVPN can be a bit more expensive than other VPNs for torrenting but it is by far the fastest. See for yourself with a 30-day money-back guarantee.
ExpressVPN can unblock:
Netflix, Hulu, HBO, Amazon Prime Video, Showtime, Sling TV, DAZN, and BBC iPlayer.
Supports Torrenting:
Yes, all servers support P2P activity.
ExpressVPN works on these devices:
Windows, macOS, Android, iOS, Android TV, Linux, Chrome, and Firefox. It also offers an app for use with certain routers.
Start Torrenting with ExpressVPN Now!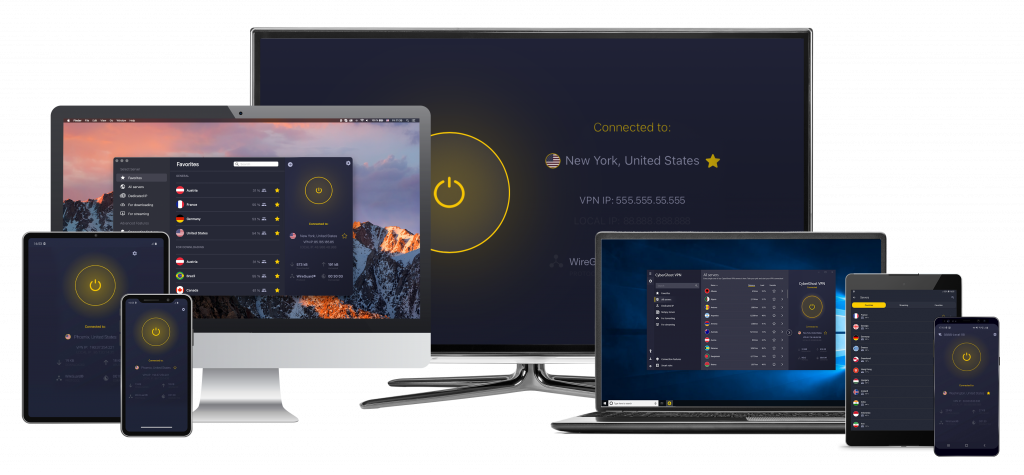 A brilliant choice for beginners, CyberGhost comes with a dedicated torrenting profile so that you don't have to worry about any complicated settings.
The profile will automatically connect you to the best server for torrenting — there are 5,700+ to choose from in 90 different countries. This vast network also guarantees you a reliable and fast connection with excellent unblocking capabilities.
Ad and malware-blockers will protect you from any malicious software alongisde military-grade security features and a strict no log policy.
There's a reason CyberGhost is so popular amongst torrenters — try it for yourself with a generous 45-day money-back guarantee.
CyberGhost can unblock:
Dedicated streaming profile with servers optimized for: Netflix, BBC iPlayer, Sky Go, Comedy Central, Eurosport, ESPN, and others.
Supports Torrenting:
Yes; dedicated profile shows countries and number of users.
CyberGhost works on these devices:
Windows, macOS, Android, iOS, Amazon Fire Stick, Android TV, Linux, and Chrome.
Start Torrenting with CyberGhost Now!
Summary
Torrenting is an ever-evolving phenomenon. As soon as one site shuts down, another appears in its place. While this is great for the user in terms of choice, it does raise further security and privacy concerns. If you are thinking of torrenting from any of our 10 ExtraTorrent alternatives or any other torrent site, then use a VPN.
These are our top picks for the best VPNs for torrenting.
If you are still not convinced that you need a VPN for torrenting, then read our guide to torrenting to learn more.
And if none of our top five options seem right for you, then check out our rundown of all the top VPNs for P2P file sharing.
Privacy Alert!
Your data is exposed to the websites you visit!
The information above can be used to track you, target you for ads, and monitor what you do online.
VPNs can help you hide this information from websites so that you are protected at all times. We recommend ExpressVPN — the #1 VPN out of over 350 providers we've tested. It has military-grade encryption and privacy features that will ensure your digital security, plus — it's currently offering 49% off.